Learn about the approach the delivered the Lake Chickamauga Elite Series win to Bassmaster Classic champion Jason Christie.
No surprise here. A War Eagle Jiu-Jigsu jig matched with a YUM Craw Chunk was one the key lures Jason Christie used to win the April 7-10 Elite Series event on Lake Chickamauga.
That's the same jig and trailer that was one of the two primary lures he used to win the Bassmaster Classic on Lake Harwell last month. It's also the same jig Christie put near the top of his list Top 10 Late Spring Bass Bait Picks AND Top 10 Early Spring Bass Bait Picks prior to that.
At Chickamauga, Christie also used a 1/2-ounce single Colorado BOOYAH Covert Series Spinnerbait in Blue/White/Chartreuse with a YUM Swim'n Dinger as a trailer, and a bladed jig. Christie designed the Covert Series, hand picking components and every size, blade configuration and color combination in the series based on a lifetime of customizing and fishing spinnerbaits and the collective knowledge of Christie, his father and his uncles.
Christie's three-prong approach delivered a four-day total of 73 pounds, 7 ounces and a winning margin of 3 1/2 pounds. The areas he fished and the positioning of the fish changed daily, with conditions that shifted dramatically throughout the event, but the lure selection remained constant.
Final Day Fog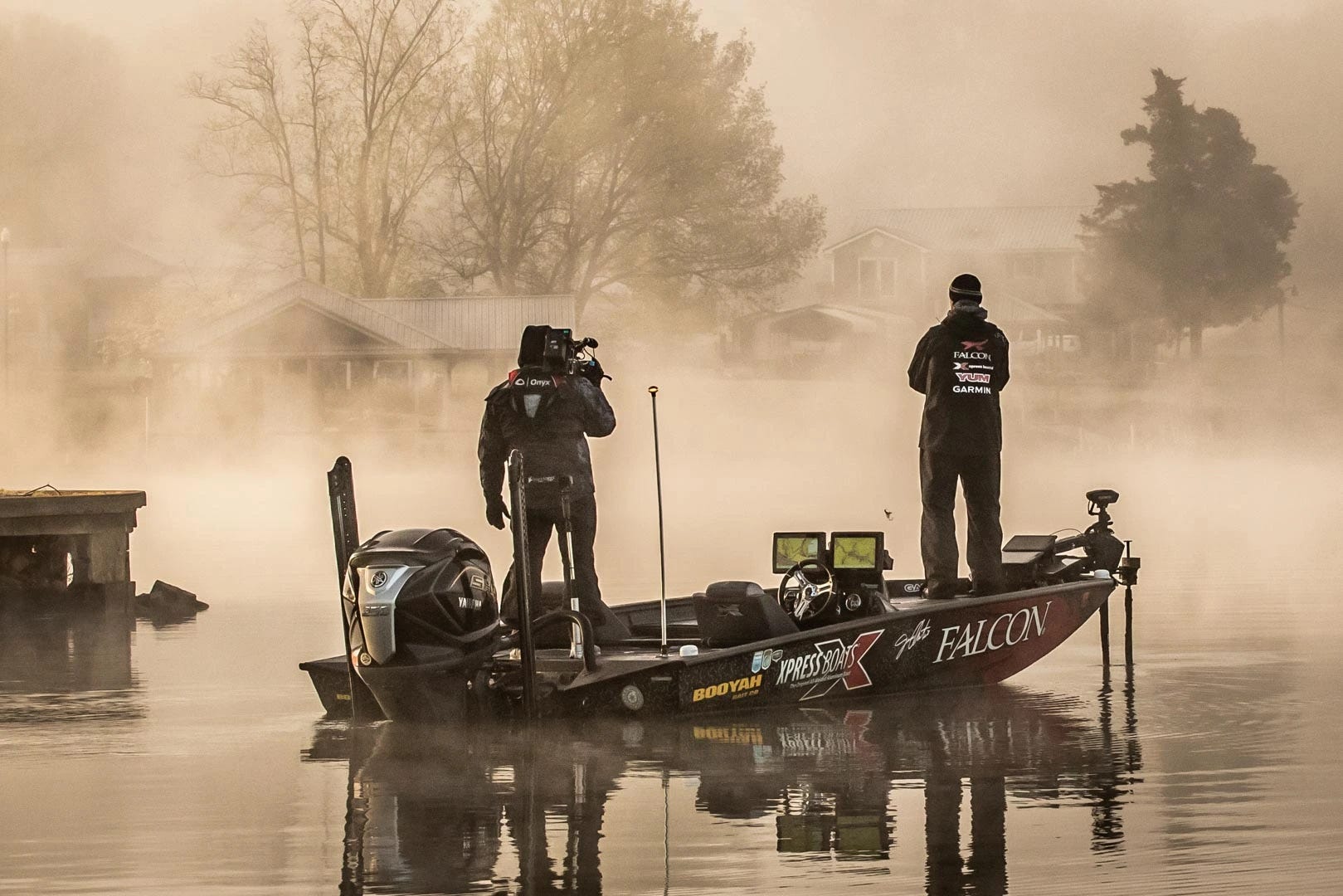 Christie left Dayton Municipal Park on Championship Sunday just 6 ounces out of the lead with a crystal-clear plan for where he wanted to start.
But thick fog created by temperatures that had plunged into the 30s overnight changed that plan — and ultimately played a huge role in Christie's eighth career victory with B.A.S.S.
To let the fog clear, Christie stopped on a bank he hadn't fished all week and quickly put a solid limit in his livewell. He culled up a few ounces throughout the day, but the bulk of his final-day limit was secured during that first sop.
"The fog is why I won," Christie said. "I went through one fogbank at about 25 mph going to where I was going to start. But then I hit another fogbank and I saw a boat wave that I knew didn't come from one of our guys, so I just immediately peeled off to an area that I fished three or four years ago in another event."
After a warm start on Thursday, Days 2 and 3 had been the opposite, with cloudy skies, temperatures in the 40s and a spattering of rain, sleet and snow. But the low-light conditions played into the hands of Christie.
The conditions made another sharp turn Sunday, with the return of the sun, minimal wind and a high temperature near 70 degrees. The early stop allowed Christie to take advantage of a short window of low visibility, aided by shade spots and the early morning fog.
"I knew the spot I stopped at had had a lot of traffic, but I figured I would just go in there and fish until the fog lifted," Christie said. "But really it set up perfectly because it was shaded and had all the right stuff."
While much of the field was still navigating the fog, Christie caught a quick limit, taking the unofficial lead on BassTrakk by 8 a.m. and never relinquishing it.
"That was the key, just getting off to a good start," he said. "What was weird is every day those fish have been tight to cover. But the first big one I caught today was halfway back to the boat. Then the next bite was about the same — and that's how I ended up catching them.
"I think the bait would come by the cover, and they were sitting right out in front of it."
Jiu-Jigsu Jig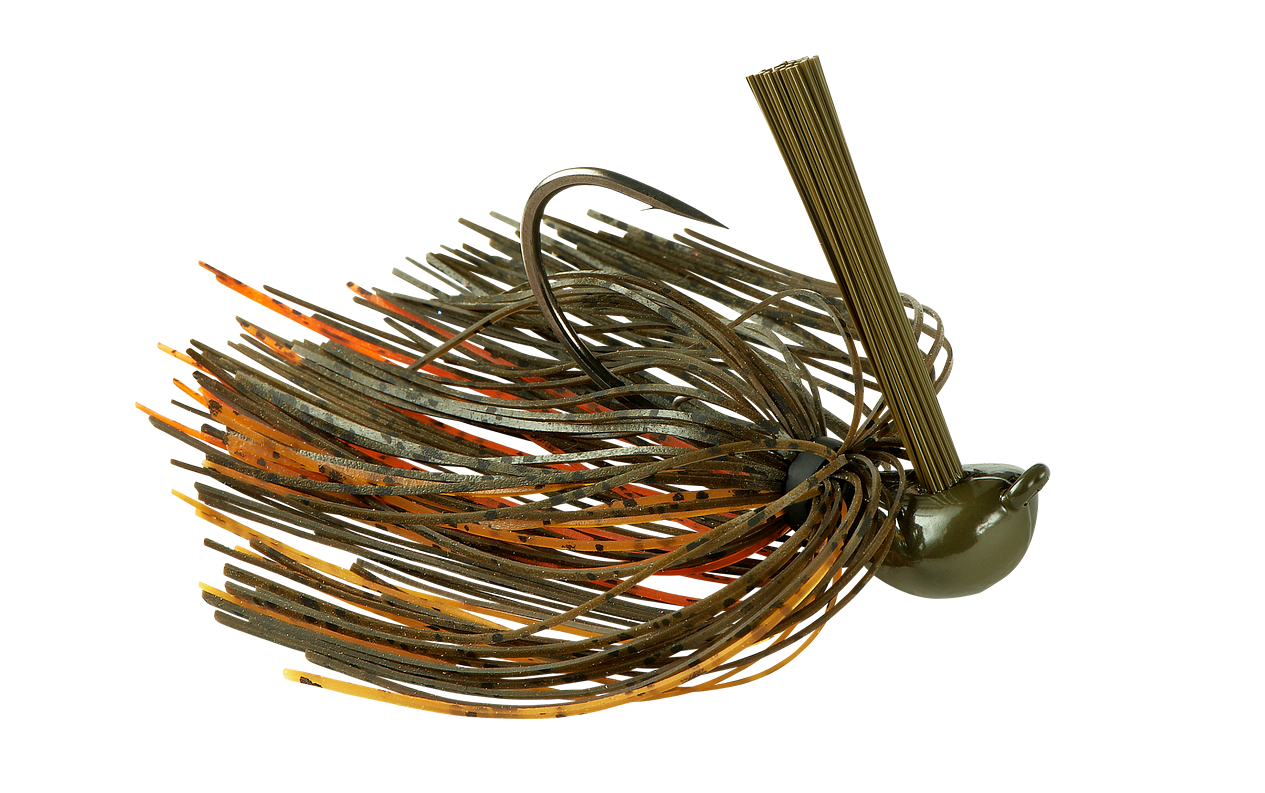 The Jiu-Jigsu, introduced by War Eagle a couple of years ago, is a premium 5/8-ounce flipping jig that is designed to get into tight spots and to haul big bass out and Christie's go-to jig for fishing cover.
The Jiu-Jigsu features a modified Arkie-style head, a recessed line tie to help it get through cover, a Hole-In-One Skirt in exclusive colors, a super stout 4/O Owner Zo-Wire Hook, a weed guard with just enough flex to allow for good hook sets, and a dual-wire keeper to hold trailers firmly in place.
"We left nothing untouched on this jig," said War Eagle product director Chad Warner, who worked closely with War Eagle's original owner and with elite pro staffers to make certain the Jiu-Jigsu was built to their specifications.
Warner noted that the head design really shines around wood and rock. "I have found that simply dragging the jig, like you would a football head, is deadly with very little snagging issues."
Christie's jig color was GP Orange Craw (GP stands for Green Pumpkin), which is an excellent representation of a crawfish. The YUM Craw Chunk trailer Christie matched with the Jiu-Jigsu at Chickamauga and a month prior at the Hartwell Classic is his preferred trailer during spring, when the water remains cool, and he doesn't want a huge amount of action from his trailer.
Covert Series Spinnerbait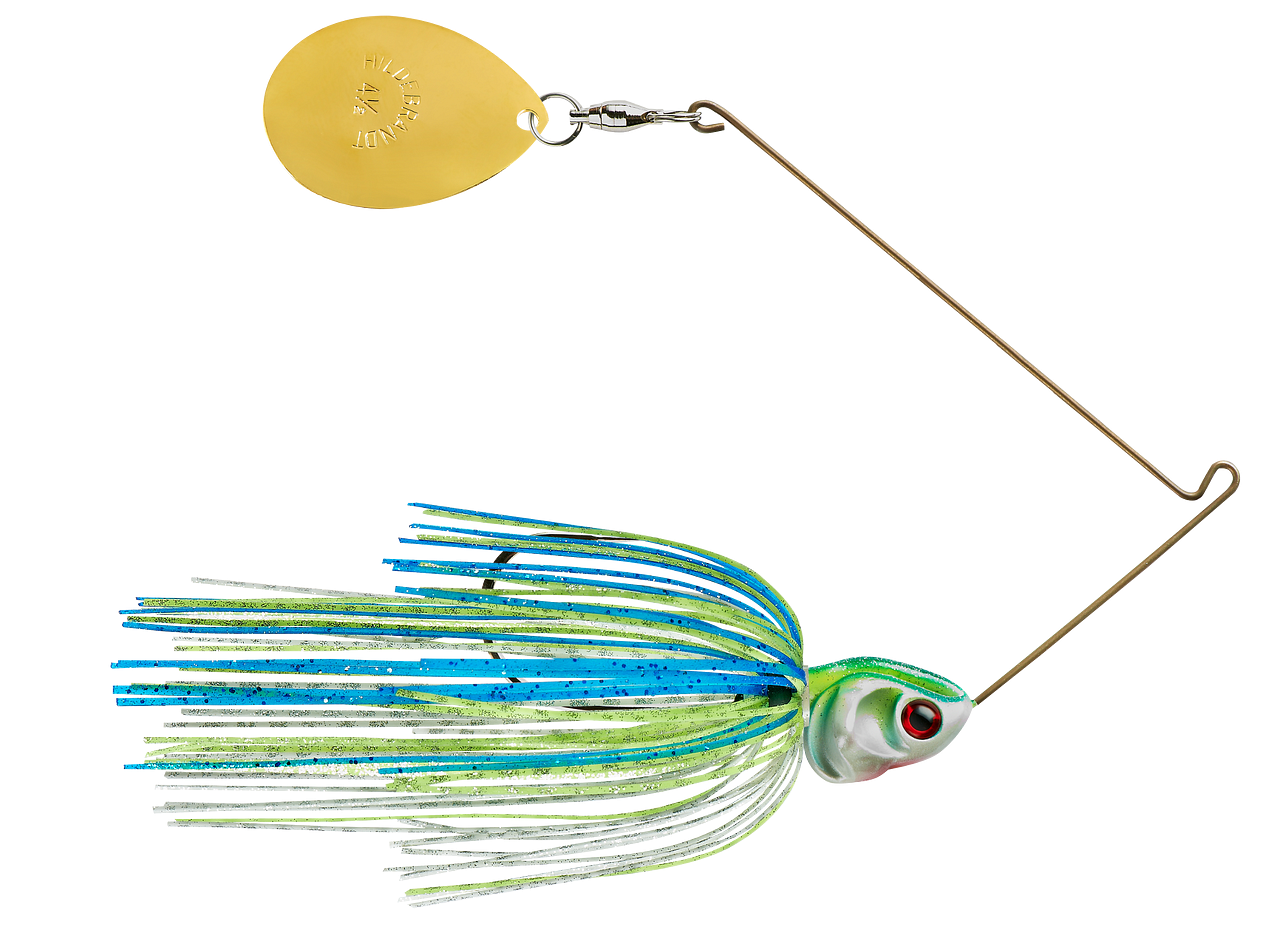 If Jason Christie has a spinnerbait tied on, it is a Covert Series Spinnerbait. It matches everything he would do to customize spinnerbaits in the past. From within the series, Christie chooses colors, sizes and blade configurations primarily based on water temperature and water color. The 1/2-ounce Single Colorado Covert Spinnerbait was atop Christie's Top 10 Late Spring Lures list.
A key feature of the Covert Series is a modified BOOYAH spinnerbait head that has a raked-out gill to offset blade torque and keep the bait running true. It also features top-end Hildebrandt blades and two-tiered premium skirts with color combination that were hand-picked by Christie.
Christie likes the Swim'n Dinger when he wants a slender tail but a bit of swimming action at the end to attract strikes.