Enjoy the benefit of Jason Christie's expertise and tap into the season's best bass fishing action.
Late fall can be a very fun time to fish for bass, with the fish often eager to feed as they prepare for leaner times. It's also a season of major transition, though, and quickly changing weather and water conditions trigger changes in bass behavior.
Having the right assortment of late fall bass baits at hand can be critical to finding the best fishing action any given day. With that in mind, we decided to leave nothing to chance. We tapped into the expertise of Jason Christie and got his top late fall bass bait selections, specific to size and color.
Making a good thing even better, we're going to give you 15 percent off Jason Christie's featured late fall bass baits. See below for details.
Jason's Own Words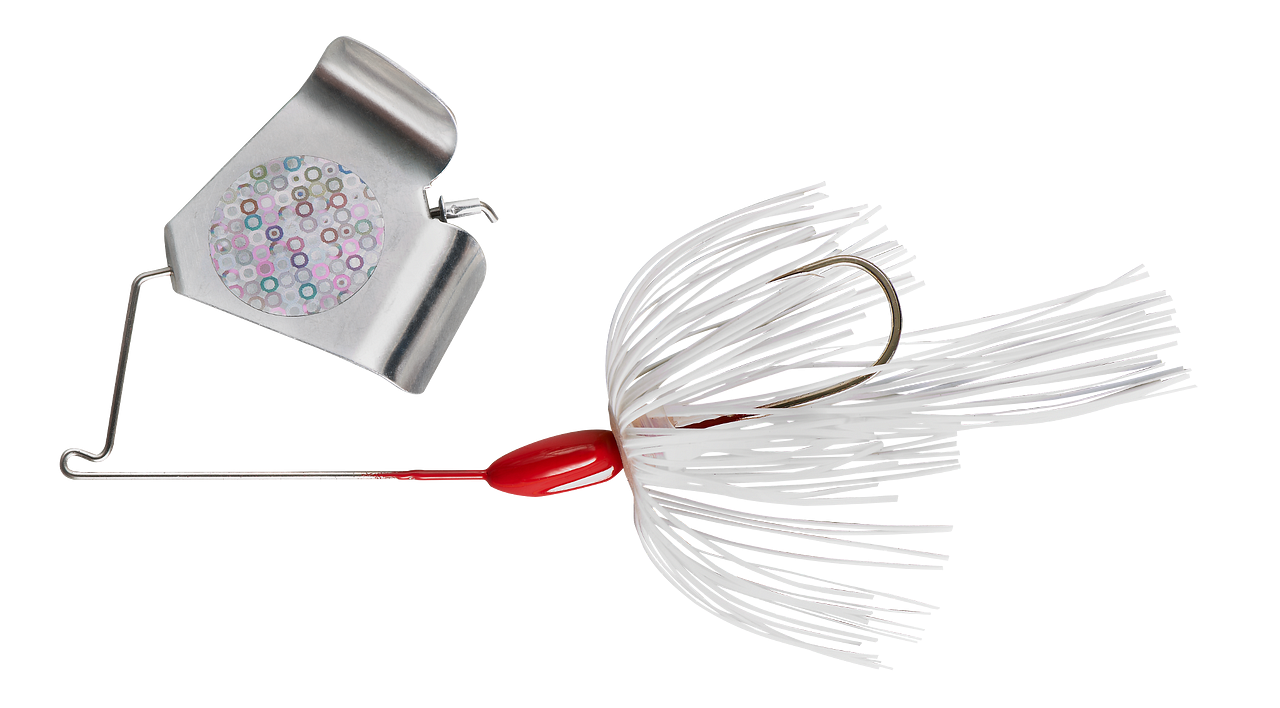 For late fall bass, Christie trades the 3/8-ounce buzzbait he used during early fall for a 1/2-ounce version, and it becomes his No. 1 lure for targeting big bass. That's the time when big gizzard shad get up on the bank, and a 1/2-ounce War Eagle Buzzbait is ideal for appealing to the big bass that move up to feed on those shad. Christie doesn't expect to get many bites with this approach, but the bass he catches are apt to be the right ones! He'll continue throwing the buzzbait until the water temperature dips below 50 degrees.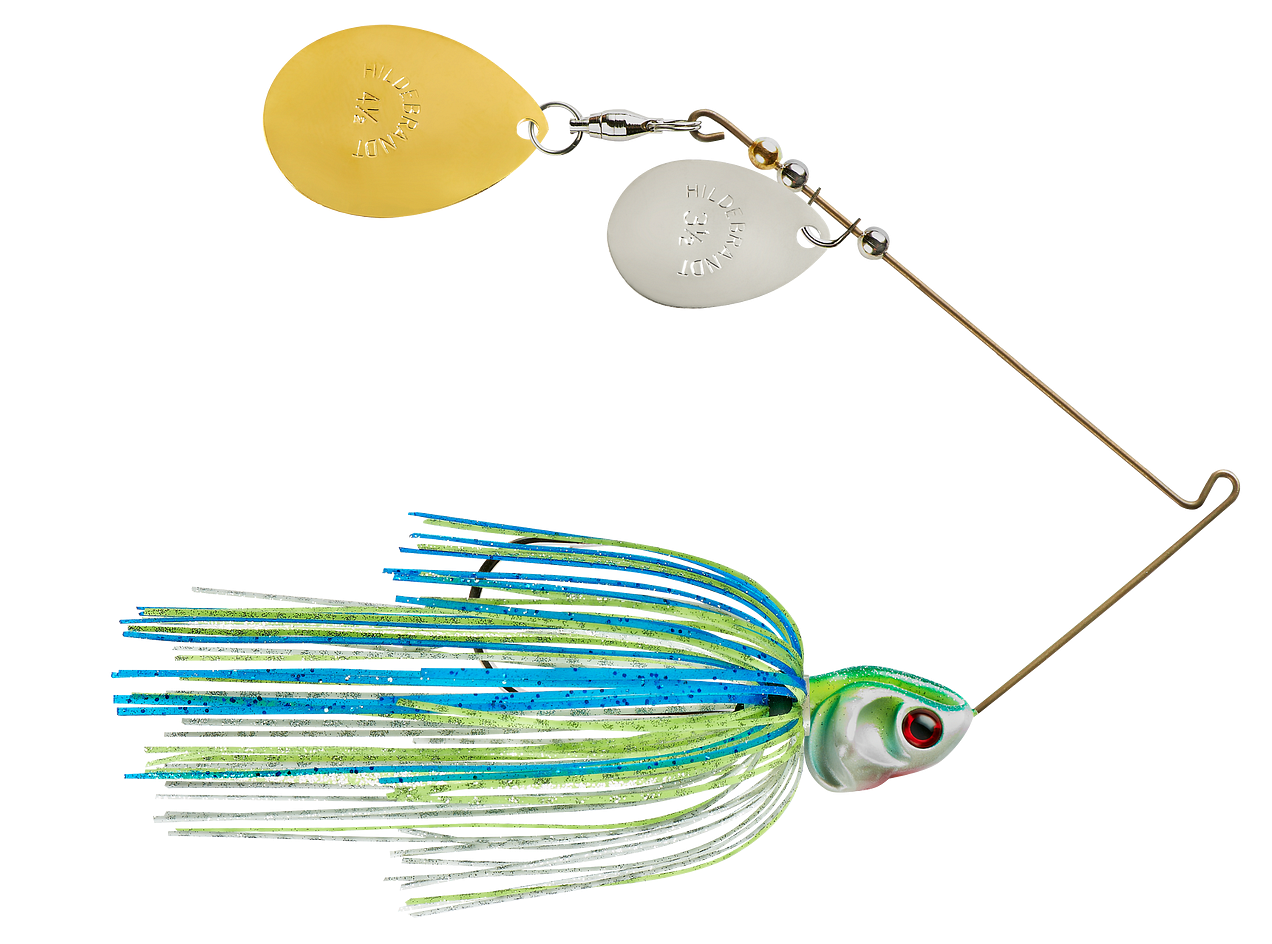 If Christie doesn't expect the late fall bass to quite commit to the top, he'll commonly turn to his own BOOYAH Covert Spinnerbait Series. Specifically, he favors a 1/2-ounce Double Colorado Covert Spinnerbait in White/Chartreuse/Blue during late fall, when the bass are still eating a lot of shad. That specific spinnerbait gives Christie a lot of versatility. He can swim it to keep it on the surface for active fish, but he can also slow roll it near the bottom or work in-between depths, beneath docks or beside other cover.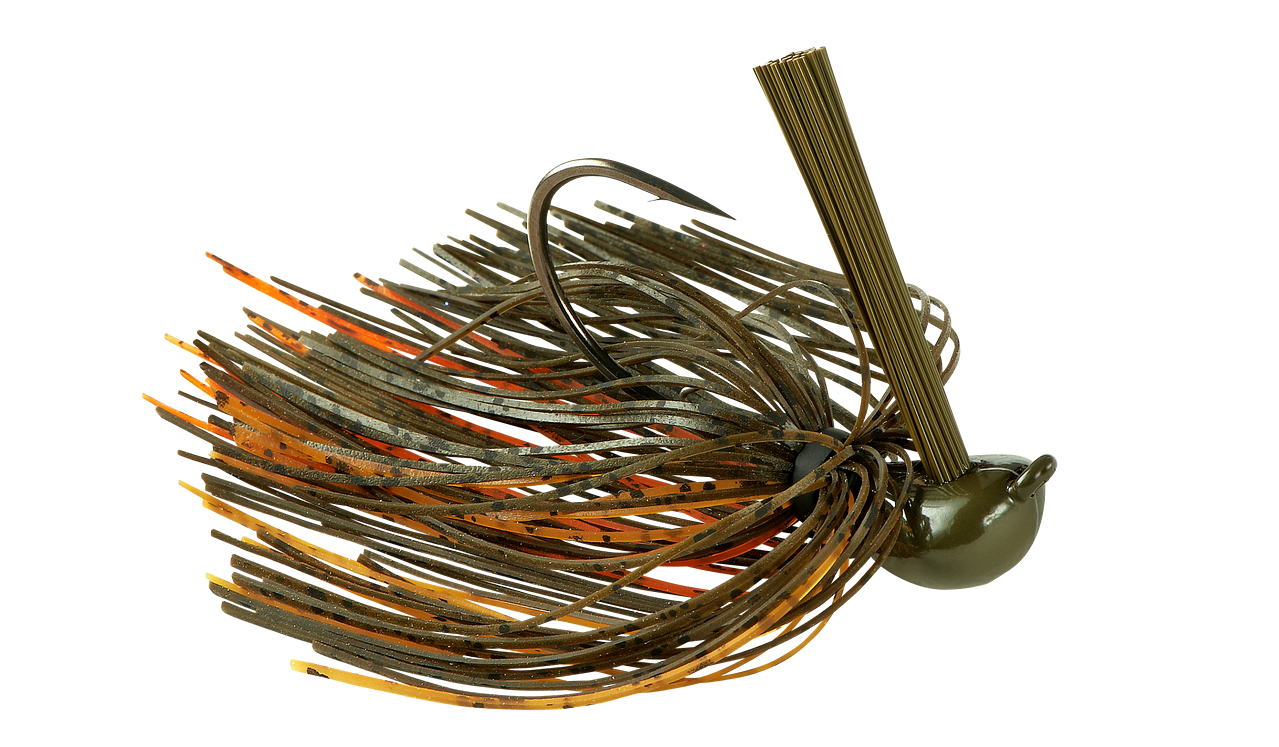 Although shad remain the most important forage through late fall, crawfish also can play a part in influencing bass behavior, creating a need to keep handy at least one bait that effectively suggests a crawfish. When the bass are eating crawfish, Christie wants to have a GP Orange Craw Jiu-Jigsu handy for pitching under docks and around logs and for slowly working rocky areas. Because this is more of a cold-water pattern, Christie favors a trailer that provides a crawfish profile but does not move too much. A YUM Craw Chunk meets that need perfectly.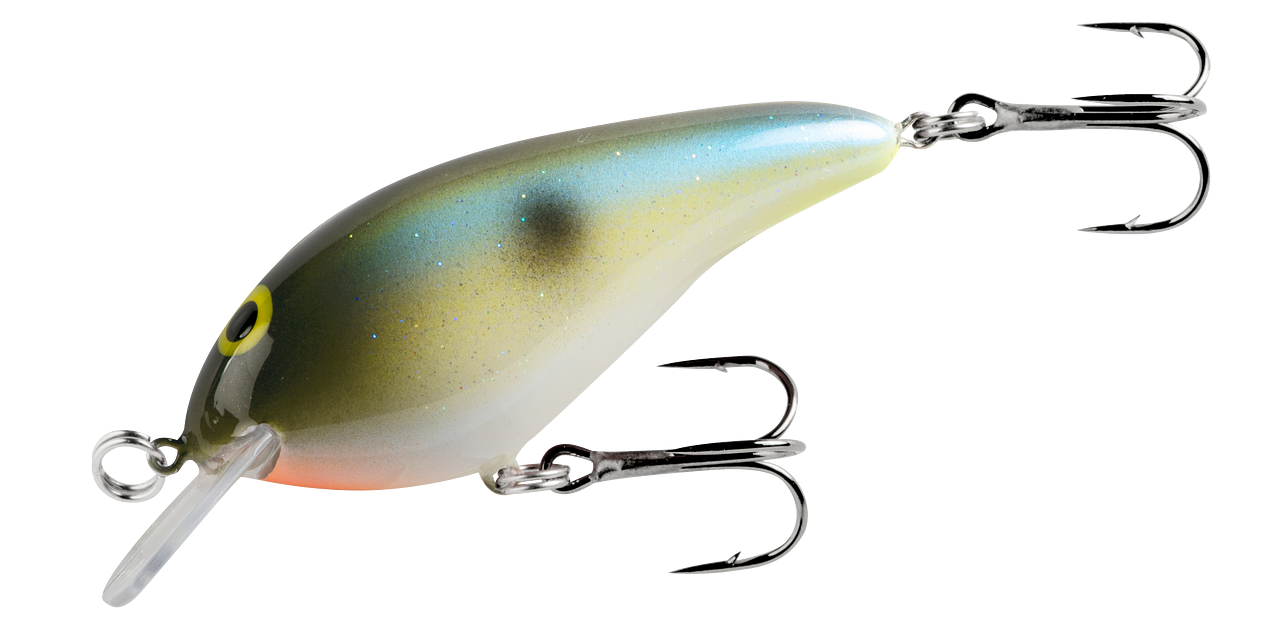 Christie's top late fall bass bait for cranking is a Norman Speed N, which is a fairly new addition to the Norman crankbait line-up and an excellent option as the water cools this time of year. The Speed N has a fairly large profile to appeal to fish that are fattening up for winter, but the tight action makes it a good fit for late fall. Christie turns to the Speed N when he wants to cover water, especially for fishing around rocks in shallow water. His top color choice is Harvest Moon, which is a highly natural shad imitator.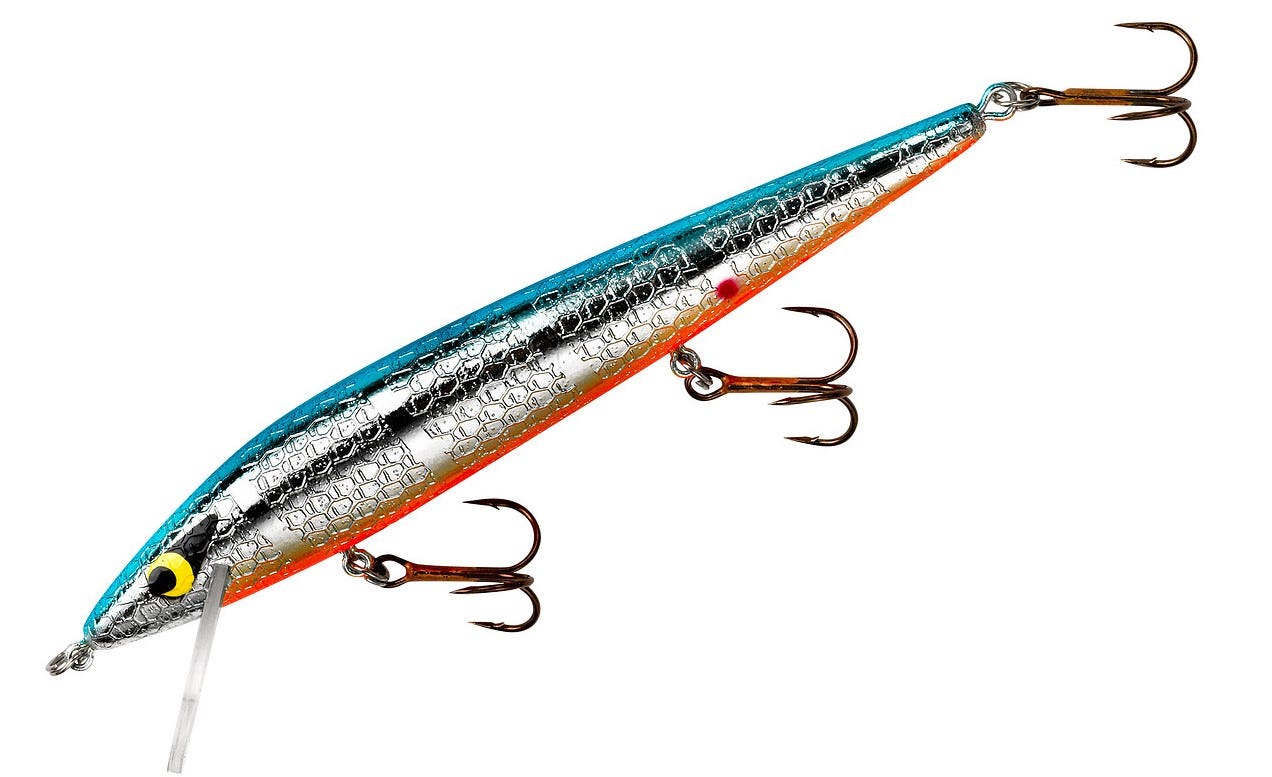 Christie has learned that late fall fishing often means fishing winter patterns, and that at times, differences in water temperature create a fall pattern in one part of a lake and a winter pattern in another. When that's the case, he normally chooses the winter pattern because those fish tend to be more dependable, and to Christie, there's no better winter bait than a tried-and-true Smithwick Suspending Rattlin' Rogue. A Rogue's slow rolling action and ability to suspend in the prime zone is ideal for imitating winter-slowed shad and coaxing fish into attacking. For late fall bass, Christie chooses the classic Chrome/Blue Back/Orange Belly color pattern.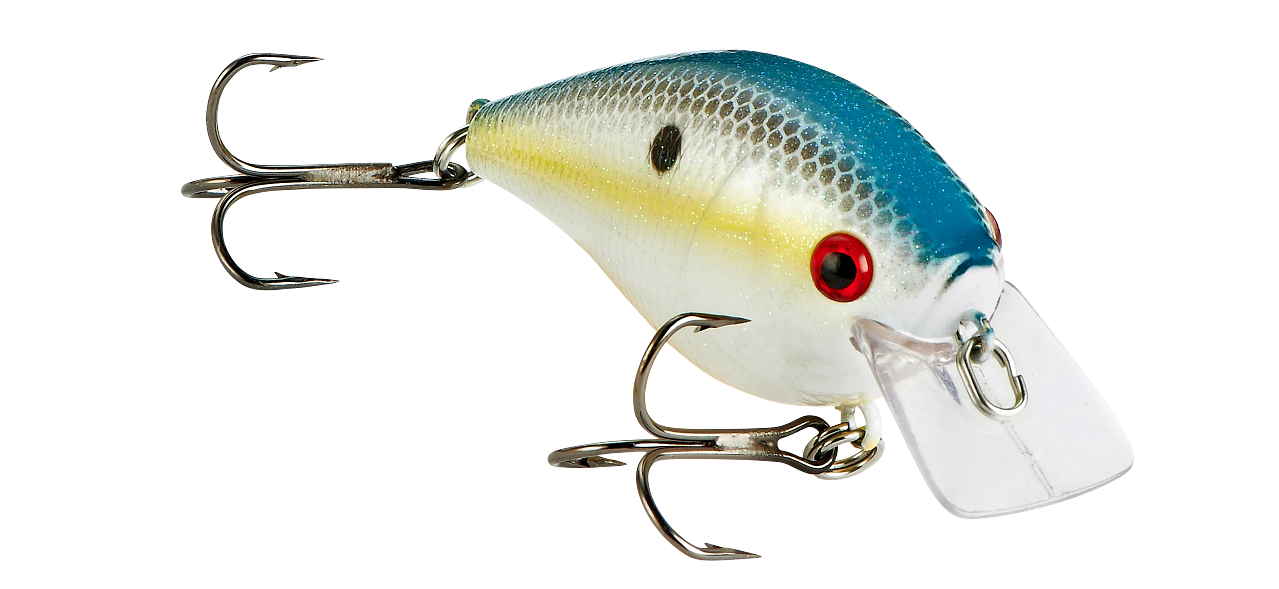 The BOOYAH XCS100, a once-gone square bill crankbait that was brought back because of huge demand from anglers, is one of only a couple of lures to make Christie's lists of top early fall and late fall bass baits – with Foxy Shad being the color choice in both instances. The XCS100 is outstanding for covering shallow water to find feeding fish, especially fish that are relating to shad. The XCS100 deflects cover exceptionally well, making it effective for drawing fish out of brush, from under docks and from behind stumps. It's also silent, appealing to fish that have grown accustomed to hearing rattles.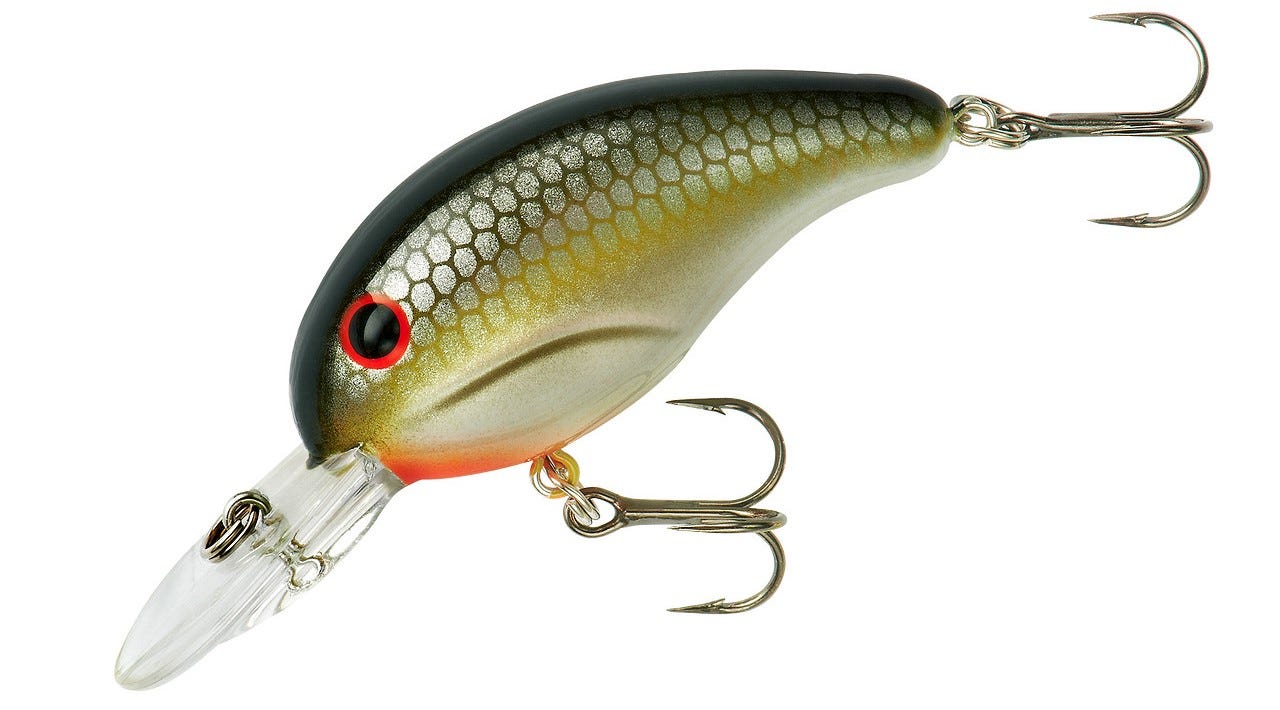 Much like an XCS100, a Bandit 200 in LA Shad suggests a shad and works well for covering water and finding bass that want to eat. It runs deeper, though, diving to around 8 feet. The deeper dive of a Bandit 200 adds depth to Christie's late fall bass baits arsenal in a couple of ways. First, it allows him to continue banging bottom along steeper banks. In addition, it continues to produce as late fall melds with early winter and many bass move down slopes just a bit. LA Shad suggests a shad, but it's a dark shad pattern that provides good visibility in a range of water colors.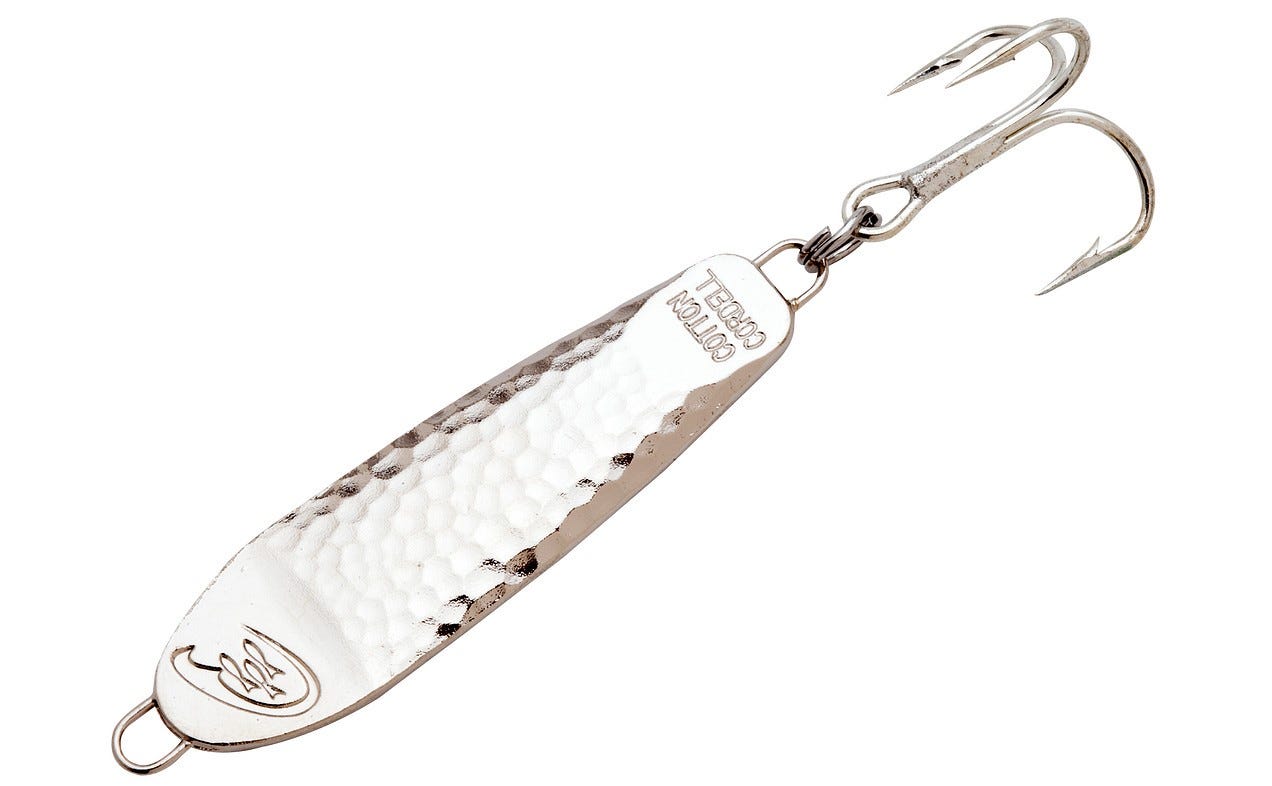 Late fall bass fishing invariably includes some true winter pattern days, when early cold fronts push baitfish and bass into deeper holes. On those types of days, a CC Spoon allows for highly targeted presentations that imitate winter-chilled shad extremely well. The 3-inch CC Spoon is the largest size and a good match for shad that are prevalent late in the year. It weighs 3/4 ounce, which is heavy enough for Christie to get it down among the fish and keep in contact with the bottom. Cotton Cordell keeps things simple, with silver and gold finishes. Christie likes silver because it provides the best shad imitation.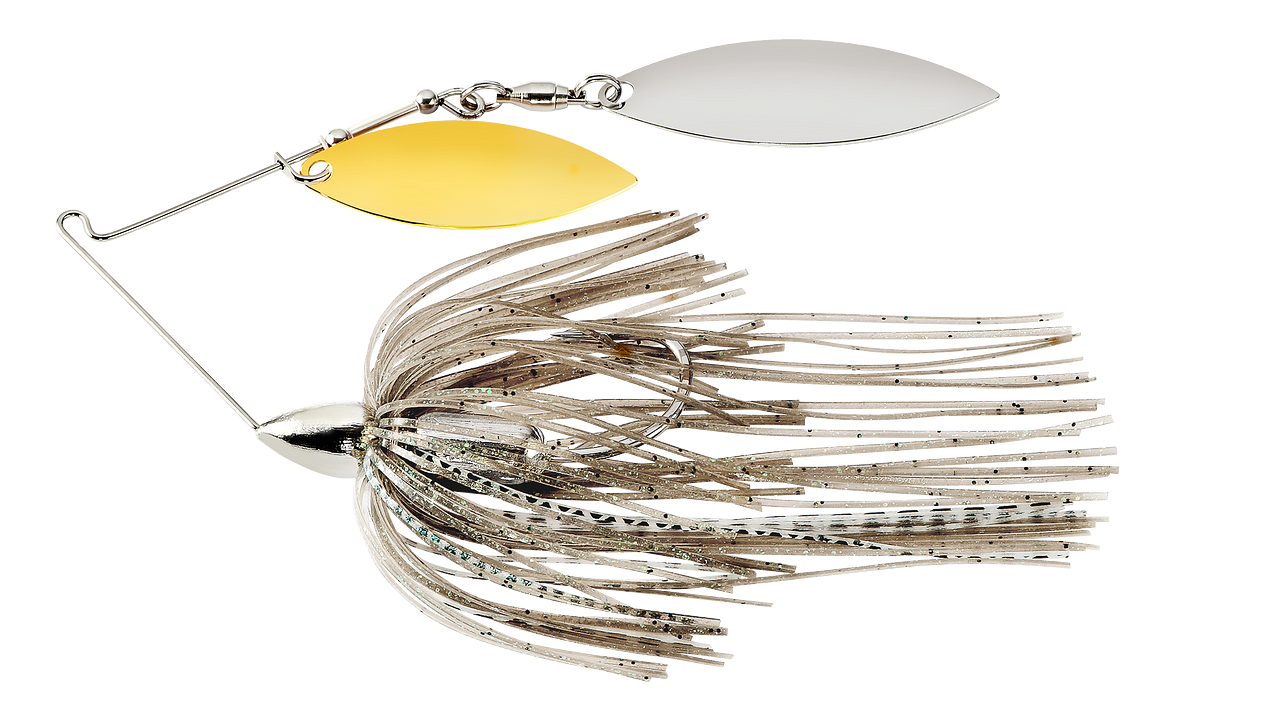 A War Eagle Screamin Eagle Spinnerbait with double willow blades in the Mouse color is another bait that made both of Christie's top 10 lists because its important place in the arsenal throughout fall. The Screamin Eagle has a small frame for a 1/2-ounce spinnerbait and extra weight beneath its skirt, which keeps it running true, even when fished quickly to cover water during fall. The double willow blade configuration maximizes flash to suggest a fleeing shad. The combination of a gold blade and a silver blade adds versatility for a range of water types and late fall situations.

No late fall bass baits assortment would be complete without a swimbait, and for Christie the clear swimbait choice is a YUM Pulse. He favors the original 4.5-inch Pulse over the smaller version because it is better for matching the larger shad that provide forage for larger bass during late fall. The YUM Pulse has a slender profile and offers both a rolling action and a thumping tail action when swam steadily. A Pulse also offers great versatility for the widely varying conditions that come with late fall and can be fished very shallow or deep and on its own or as a trailer. Pearl White imitates a shad and provides outstanding visibility.
Use the Code TOPPICKS at checkout for 15 percent off Jason Christie's featured top 10 late fall bass baits. Offer expires Nov. 30, 2021.