Learn about spectacular new colors of a dozen proven Bomber crankbait models at a substantially lower price.
If "too much of a good thing" really was a problem, Bomber Lures would be in trouble. Not only has Bomber created fabulous new pro-designed colors for 10 of its most proven crankbait models, but technological advances have allowed Bomber to offer its next generation of Bomber Crankbaits at a substantially reduced price of $3.99, creating outstanding value on timeless baits.
Bomber crankbaits available in new colors and next gen versions include the Flat A, Deep Flat A and four models each from the Model A and Fat Free Shad series. The colors, created by legendary lure painter and former Elite Series Pro, Frank Scalish, all imitate important bass forage and were designed to meet specific niches.
Fat Free Shad Series
The Fat Free Shad changed deep cranking forever when it was introduced in the 1990s. It was the primary winning lure in the 1995 Bassmaster Classic, and it remains the crankbait of choice for many bass anglers across the county.
The Fat Free Shad's flat sides allow for easy cranking and a tight action for big deep diver. Plus, it was designed to get down to its running depth in a hurry.
"This bait dives down to the depth. It doesn't swim down," Scalish said. "You can keep it in the strike zone longer, getting you more bites in the course of a day."
The Fat Free Shad's signature bill shape also deflects cover substantially better than most deep-diving crankbaits, making it an outstanding lure for cranking deep brush and rockpiles.
Six new custom colors, which include four shad/herring patterns, Bluegill and Muddy Craw, are available in the original Fat Free Shad, Fat Free Shad Jr, Fat Free Fingerling and Fat Free Guppy, which have the same features but vary in size and running depths.
The Fat Free Shad is 3 inches long and digs to about 17 feet. It and the Fat Free Shad Jr, which is 2 1/2 inches long and dives to about 12 feet, are the workhorses of the series for summer fishing along ledges and over offshore humps and deep ends of long points. The Fat Free Fingerling and Fat Free Guppy are both 2 3/8 inches long, with the same body, but the Fingerling can hit 10 feet, which is deep for that size of crankbait, while the Fat Free Guppy's shorter lip keeps it shallower, in the 4- to 6-foot range.
Flat A Series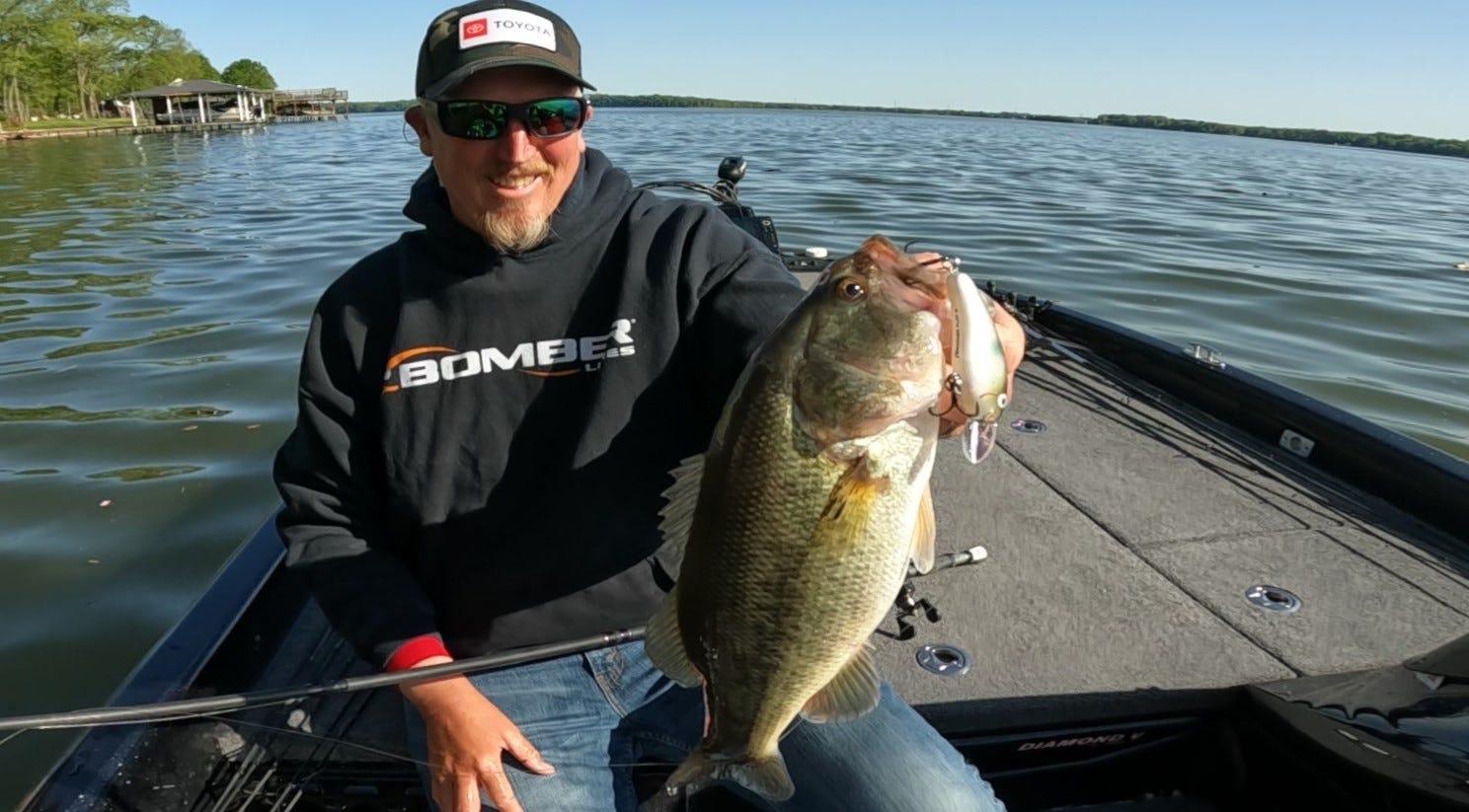 The Flat A and Deep Flat A are proven cold-water baits that feature a tight wiggle and namesake flat sides. They have the same 2 1/2-inch body and both weigh 3/8 ounce. The Flat A dive 3 to 5 feet while the Deep Flat A dives 4 to 8. They work year 'round, but definitely get tied on the most form mid-fall through mid-spring, when the water is cooler, and the fish tend to favor a narrow profile and tight action.
The next generation Flat A and Deep Flat A include a major upgrade that goes beyond the great colors and value. They feature a weight-transfer casting system. That is a critical for a bait that has always been a favorite of bass anglers but admittedly has been challenging to cast effectively, especially on windy days.
New colors for the Flat A and Deep Flat A are crawfish heavy. Options include four crawfish patterns and two shad patterns. The crawfish colors – Mad Craw, Muddy Craw, Rock Craw and Bones – use the same markings but with very different color pallets to match crawfish colors in different areas and to meet needs for different seasons and water colors.
Model A Series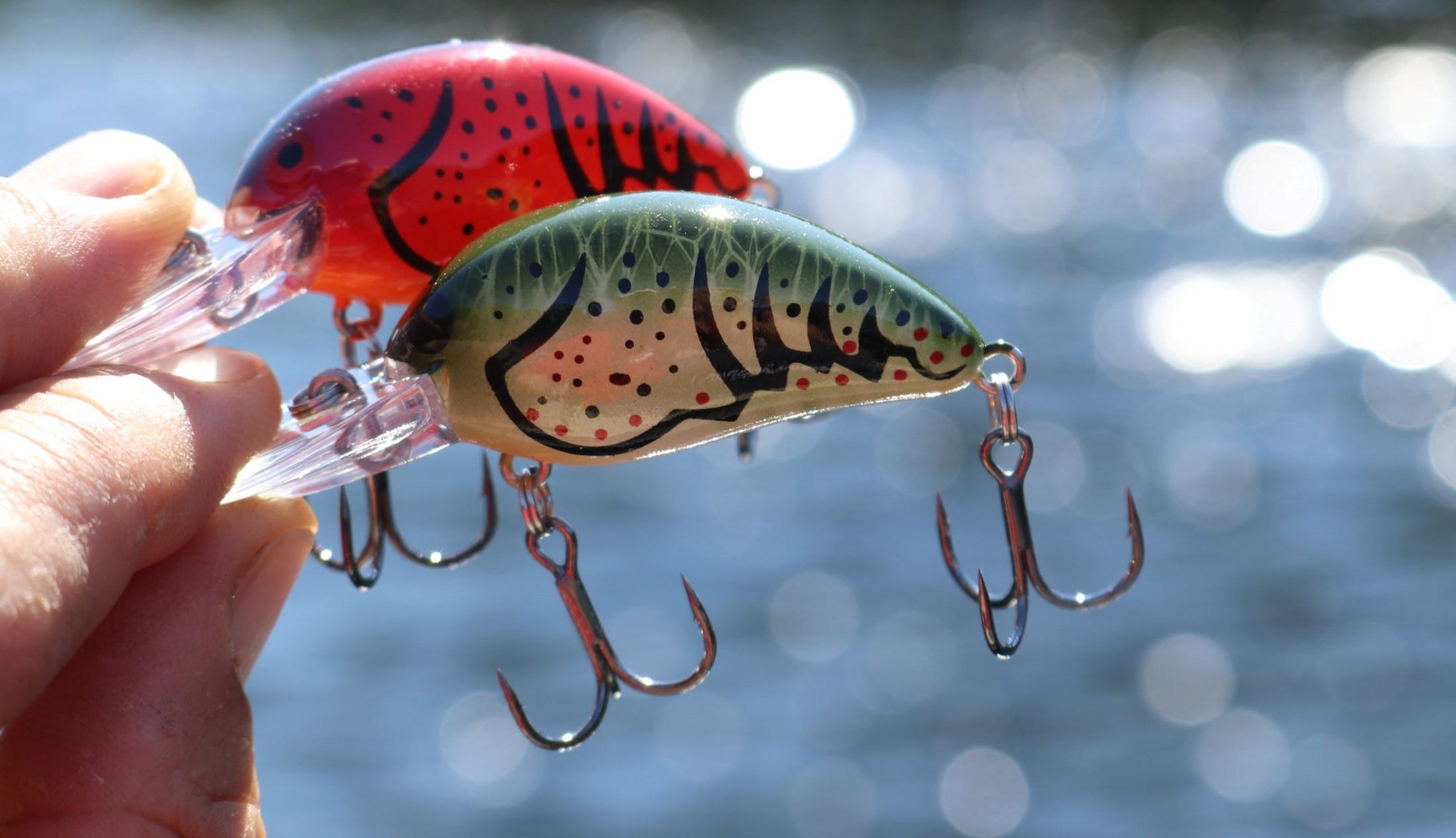 The Model A is an iconic series of Bomber crankbaits that cover a range of depths and collectively cover a broad range of situations. Four different Model As are available in next generation editions in the same six colors as the Flat A Series Model A crankbaits with next gen offerings include the Bomber 4A, 5A, 6A and 7A.
The Bomber 4A is 2 1/8 inches long, weighs 5/16 ounce and dives 3 to 6 feet. It is outstanding for paralleling riprap banks, kicking down 45-degree rock banks or swimming just off weed edges.
The Bomber 5A is slightly smaller than the 4A at 1 7/8 inches and dives to around 6 feet. It's ideal when you need a small profile to match smaller forage or appeal to fussy fish. It also works wonderfully in shallow, rocky river settings.
The Bomber 6A is 2 1/8 inches long, the same length as the 4A, but it is slightly heavier at 3/8 ounce and dives 6 to 8 feet, making it a great choice for hitting important middle depths along creek channels, along the first main break in many natural lakes and just out from the edge along 45-degree banks, where bass often make good use of stumps, brush, rock and other cover.
The Bomber 7A is long-time favorite in many areas. It gets slightly deeper than the 6A, hitting 8 to 10 feet, and typically used just a little farther out in the same types of areas. It also has a larger body at 2 5/8 and is more elongated than the 4A, 5A or 6A.
Crankbait Tips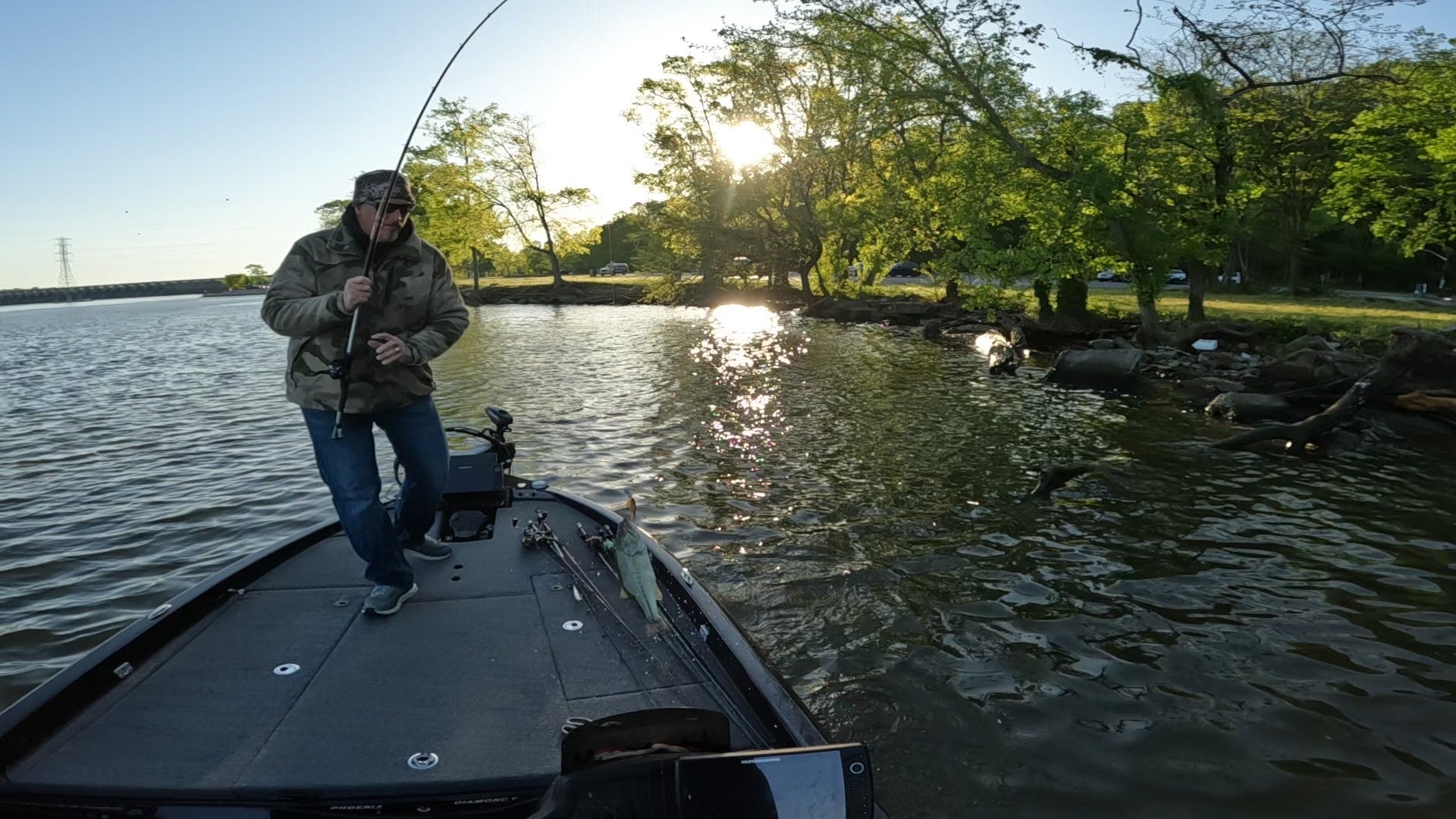 Consider Your Line – The size and type of line you choose makes a major difference in running depths and action of crankbaits. Mono and heavier line keep baits shallower while fluorocarbon and lighter tests allow them to dig a bit deeper. Mono's stretch makes it easier to land fish on small treble hooks, while fluoro or braid allow you to feel the bottom and everything you hit.
Work Your Crankbaits – While you'll catch fish "chunking and winding," and at times that's the best presentation, usually fish react to some type of trigger, whether that's a pause, a change of pace or the bait kicking bottom or crawling through cover. Be aware of where your crankbait is and work it intentionally and pay careful attention to what triggers strikes any given day.
Scout Bait Depth – Often, most shad or other baitfish will hold around the same depth, enough so to make that obvious if you simply watch your graph. Find cover and structure in that depth range and pick a crankbait that dives just deep enough to kick the bottom of deflect the cover.