We spoke with three Bassmaster Classic competitors about how they expect Lake Hartwell to fish during this year's Classic, based on their practice, observed conditions and the forecast.
The Bassmaster Classic begins this morning on Lake Hartwell, with the take-off scheduled for 7:00 a.m. On Sunday evening, after three days of intense competition, someone will have earned the title of Bassmaster Classic Champion and a $300,000 payday and will forever enjoy the elevated status in the world of competitive bass fishing that comes with that title.
Who will win? Which patterns will prevail? What will be the key lure or lures? Those are the questions every bass fishing fan is asking right now, and much about Lake Hartwell leaves more questions than answers. In truth, the pros had many of the same questions as the start of the tournament approached.
Variety of Patterns Likely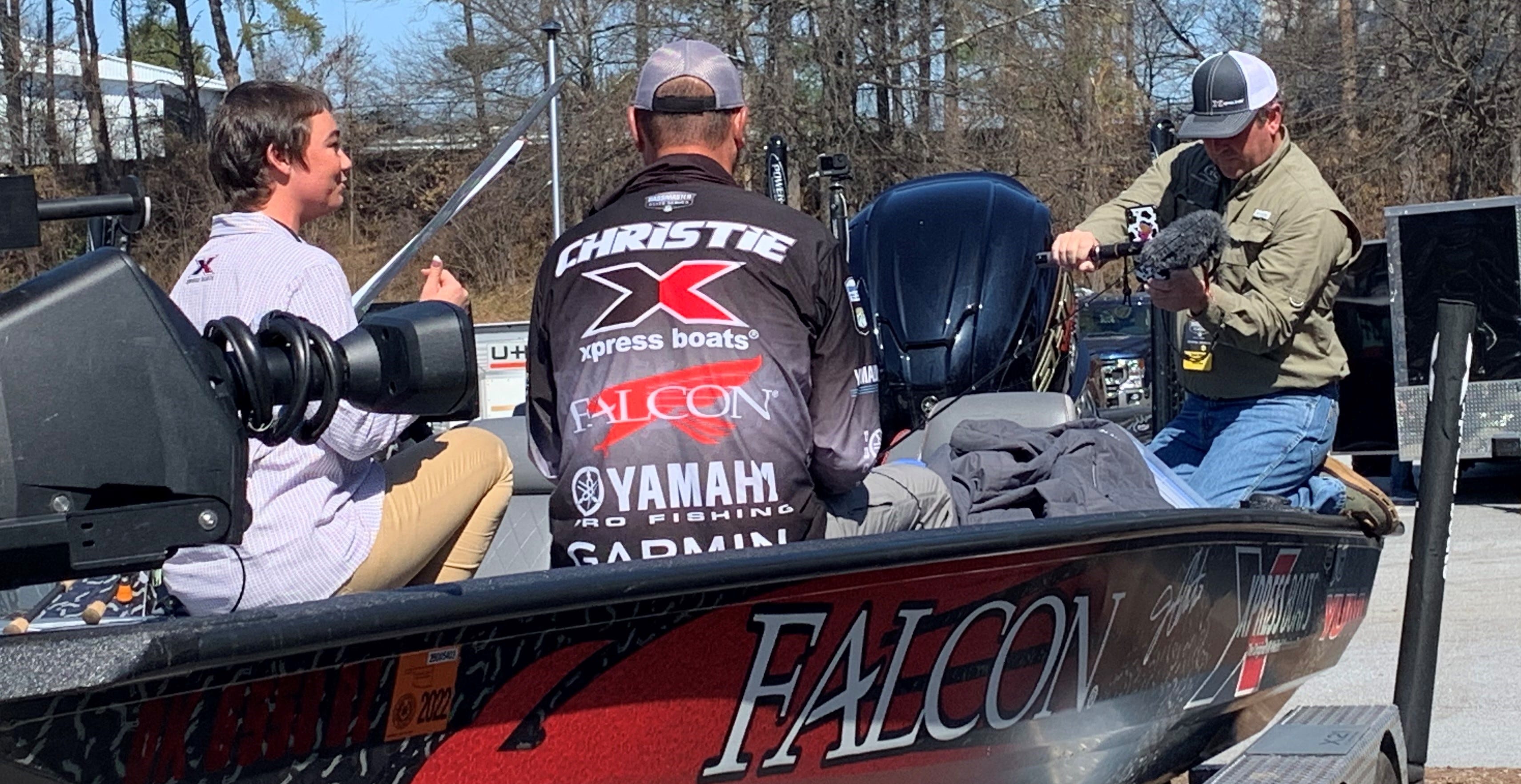 "I would not rule out a single thing," said Jason Christie, who is competing in his ninth Bassmaster Classic and who has a lot of experience on Hartwell, including an FLW Tour win and 3rd place finish in the 2018 Classic. "It could be won in 30 feet of water or just a few feet of water. We'll see everything: fish caught off beds, fish caught on topwater, fish caught deep…"
Christie said the lake is set up almost as if it were days 4, 5 and 6 of the 2018 Classic, when spring was progressing a hurry, and everything was changing from day to day.
Hartwell a large lake, spreading across 56,000 acres, with numerous major creek and river arms creating a highly complex shoreline. It offers both shallow and deep bass fishing options, and many anglers consider largemouth bass and spotted bass equally important. Lake Hartwell also has a complex forage base, with blueback herring part of the mix, farther complicating the fishing possibilities.
Rain has been minimal in the area for the past week or so, leaving much of the lake fairly clear. Hartwell typically offers a variety of conditions, though, and some upper creek arms remain stained or even dirty in classic spring fashion.
This year's early March dates also put the Classic right on edge of late winter and early spring in this region, opening an even broader range of options regarding how the fish might behave. It's early enough in the year that some winter patterns could still be important, but it has been unusually warm in recent days, with the air temperature hitting the 80s yesterday, so some spring patterns might be important earlier in the spring than typically might be the case
Change the Only Constant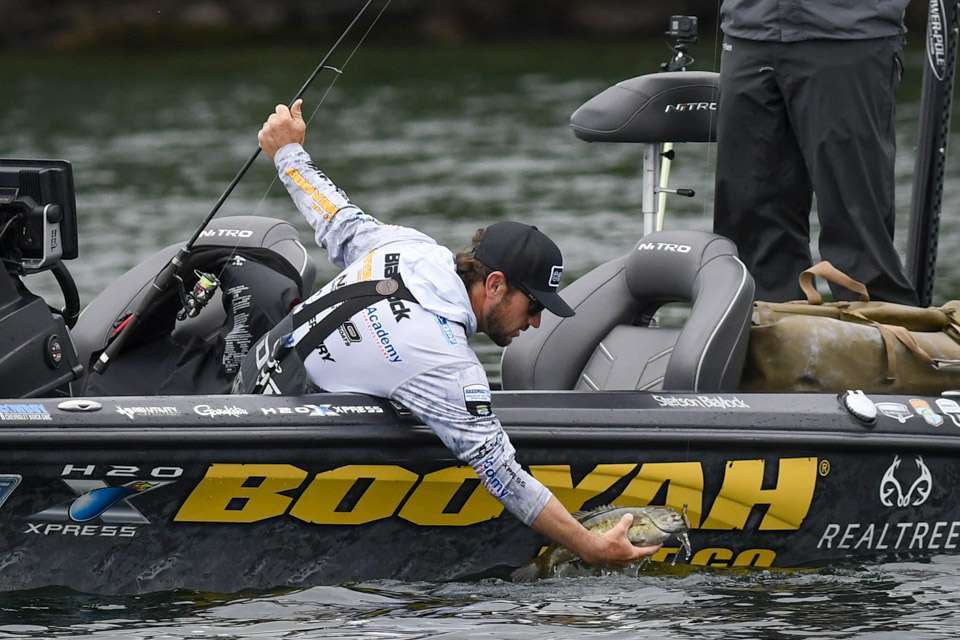 Arkansas pro Stetson Blaylock, who is fishing his fourth Bassmaster Classic, noted that he's not putting a lot of stock in what was happening in practice. He expects today to be substantially different even than two days ago, when the competitors got one final look at Lake Hartwell, and he expects each day to be different for the others
"I think a key will be being able to make adjustments," Blaylock said.
"It's going to change," Christie echoed. "You have to be open minded."
Oklahoma pro Luke Palmer has an idea about how he thinks things will progress. He believes that the herring bite will be important initially, especially in the morning. As the tournament progresses, though, he thinks that some spawning largemouths will move up and could turn out to be important.
Catching Conditions?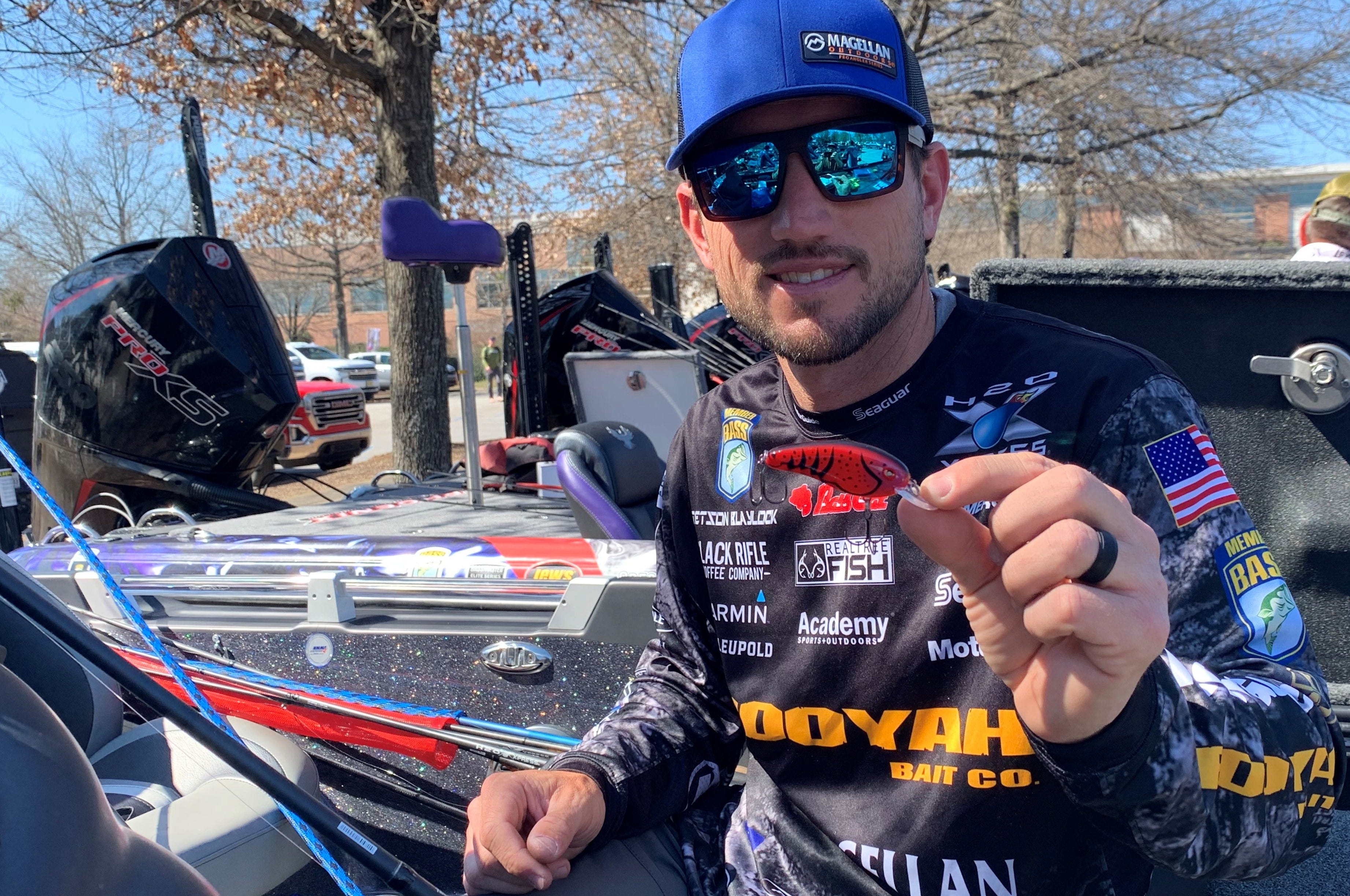 The weather looks fabulous, at least from a comfort standpoint. Forecast highs for the next three days are 69, 70 and 80, with a mix of sun and clouds and less than 10 percent chance of rain. Today is forecast to the be windiest of the three days, with 10- to 20 mile per hour winds from the east.
While the warming weather and water temperatures almost certainly will push more fish shallow and get them more into a spring mode, the stability and relative calm might make things tougher than some would expect, according to Christie.
"I'd rather it was going to be cold and windy and spitting rain," he said. "That sets up better for the way I like to fish."
Lure Possibilities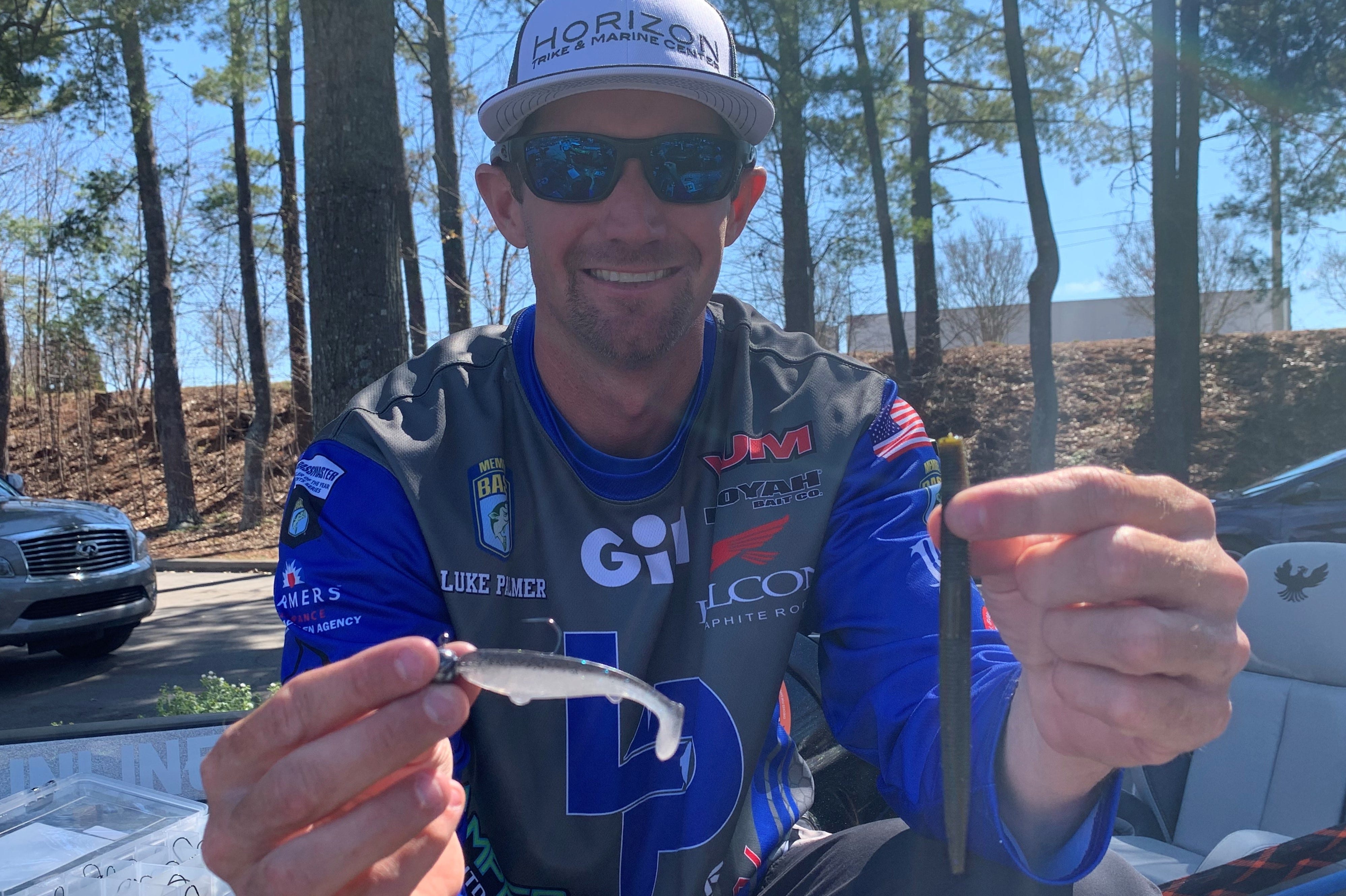 Christie didn't say what he was likely to have tied to start the tournament, only reiterating that he believes fish will be caught on a little bit of everything during the tournament.
Blaylock pointed toward a YUM Dinger first, noting that's always a go-to for him during spring on clear-water lakes. He also said he's likely to spend time throwing a spinnerbait, pitching War Eagle Jiu Jigsu jig and casting a Bomber Flat A (to name a few possibilities).
"Whatever you like to do, you can do it on this lake right now," he said.
Palmer was rigging YUM Scottsboro Swimbaits when I talked to him and said the thinks those might be ideal for the herring pattern he anticipates being important. If largemouths move up like he expects, his lure of choice for those is a YUM Dinger.
So many possibilities!
Want to see for yourself what the Lake Hartwell looks like right now and what patterns are unfolding. Watch live coverage throughout the Bassmaster Classic on Bassmaster.com.