We'll look at 2022 Bassmaster Classic site and its bass fishery and consider lures and techniques that are apt to prevail.
In two weeks, 56 of the top bass anglers in the world will compete on Lake Hartwell for title of Bassmaster Classic champion and the $300,000 first prize. It will be the fourth time the Bassmaster Classic has been held at Lake Hartwell, a 56,000-acre impoundment of the Savannah River that straddles the Georgia/South Carolina border.
We'll examine bass fishing on Lake Hartwell, considering the lake's makeup, the bass population and the forage base. We'll also consider the timing of this year's world championship and how that is likely to affect the fishing.
Lake Characteristics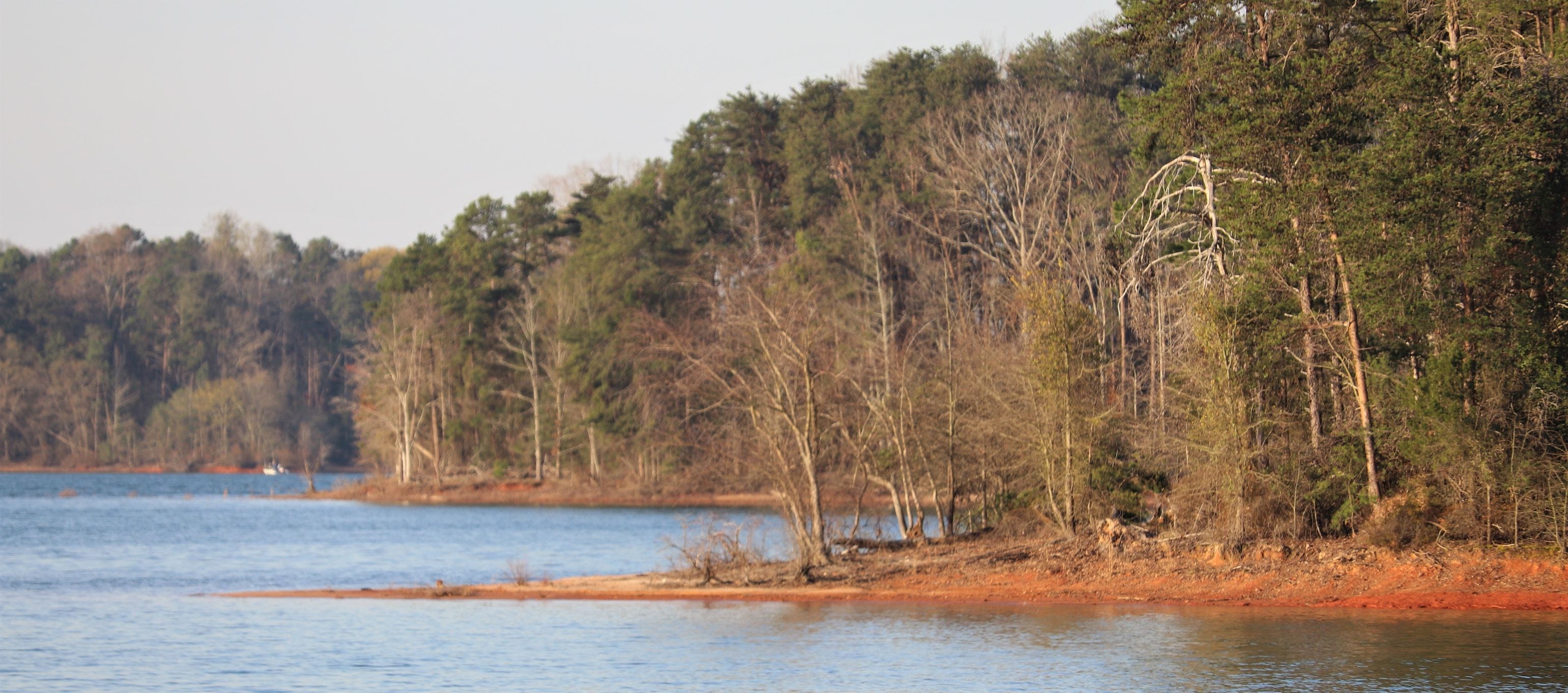 Lake Hartwell has nearly 700 miles miles of complex shoreline, with the Tugaloo and Seneca rivers merging to form the Savannah River beneath the lake's surface and numerous significant creek and river arms and endless coves and pockets adding complexity. The bottom make-up is likewise complex, with plentiful points, humps, saddles, creek channels and ditches providing structure, although some channels and ditches are less defined that once was the case simply because of Lake Hartwell's age.
Being 60 years old and subject to water level fluctuations, Lake Hartwell does not have an extraordinary amount of natural shoreline cover. Docks are plentiful in parts of the lake, though; planted brushpiles abound in pretty much every creek arm and cove; and numerous bridges and causeways provide important structure and spring fishing areas. Some deep areas also have remnant submerged timber stands, and rocks provide important cover in several areas.
The South Carolina Department of Natural Resources also has done major habitat enhancement work in eight distinct areas since 2014 to improve bass fishing on Lake Hartwell. They have sunk tons of concrete culvert structures, stumps, broken slabs, rip rap, pea gravel, PVC structures and bamboo structures, along with planting vegetation, and cutting and cabling more than 800 shoreline trees to provide shallow cover.
The Tugaloo River arm and some of Hartwell's lower main basin are steep sided and rocky, and deep water is plentiful in the lower main lake. Some creek and river arms and mid-lake sections are notably flatter, with clay banks and shallower water overall. The lake-wide average depth is 45 feet. Maximum depth is 185 feet.
Water color is tough to define at Lake Hartwell. Not overly fertile, it naturally has fairly clear water. That said, extensive clay banks add color (sometimes a lot of color) any time it rains significantly, the wind blows extra hard, or boat wakes repeatedly crash onto certain banks, and the color can vary dramatically from day to day and according to where you are on the lake.
During early spring, when the Classic will take place, it's not uncommon to find "chocolate milk" up several creek arms, "gin clear" water by the dam and well up rockier river arms, with everything in between somewhere on the lake. It's also common to find vastly different water color without traveling far on the lake.
Fishery & Forage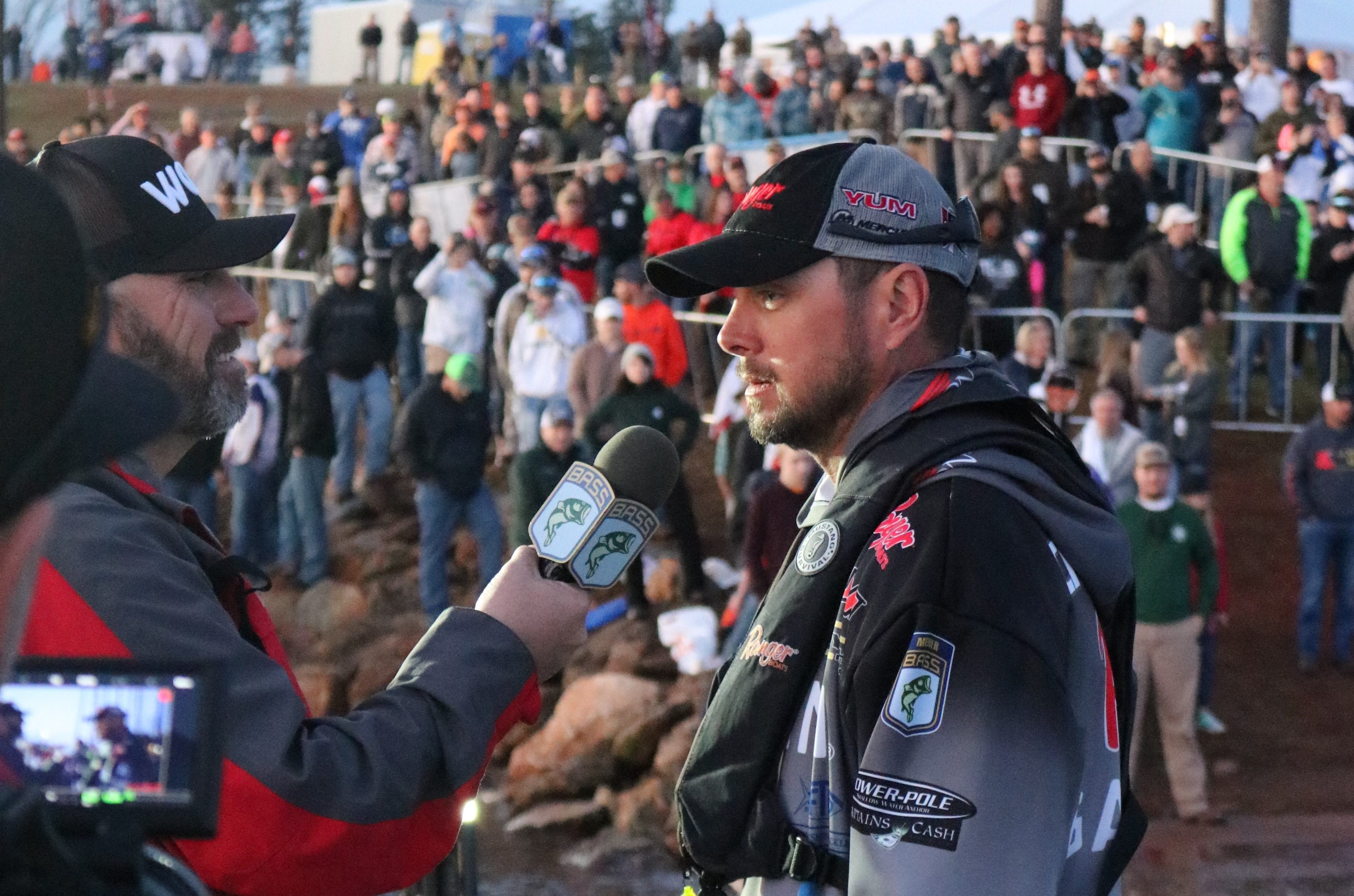 Lake Hartwell supports three black bass species, but only two are likely to figure into the Classic equation. Bartrams redeye bass, a native river bass species, make up a very small part of the current black bass population, having been outcompeted by spotted bass, and in truth a 12-inch Bartrams is a pretty big one. Largemouths and spots are the primary players for bass fishing on Lake Hartwell, and many strategies and location selections will largely target one or the other.
Spotted bass are not native to the Savannah River drainage. They started showing up in biologists' surveys more than two decades ago, though, and have increased in abundance ever since. Spots tend to congregate, and they provide a good option for any angler who like open-water fishing. They also provide good opportunities for catching limits, but less big-fish potential. That said, spots sometimes get fat in Lake Hartwell because of its large population of blueback herring.
The current largemouth population includes high numbers of fish that are weighable but are at the small end of the legal spectrum because of strong recruitment during the past few years. Quality fish numbers are somewhat down. Big ones still exist, though, and the heaviest limits brought to the scales almost certainly will include at least a couple of good largemouths.
For reference regarding likely winning weights, the three other Classics on Lake Hartwell have all been won with three-day totals in the 50-pound range. Specifically, winning weights were 48.7 pounds in 2008, 50.1 pounds in 2015 and 47.1 pounds in 2018. The first two were held in February and were very winter-like events. The 2018 Classic was held in mid-March.
As noted above, Lake Hartwell's forage base includes a large population of non-native blueback herring, which were inadvertently introduced decades ago, most likely having been mixed in with shad that were being stocked from the Santee Cooper lakes. Hartwell also has a strong population of threadfin shad, some gizzard shad and a typical mix of crawfish and sunfish. The diversity of the forage helps the fishery's stability because when one forage species is down in abundance another is apt to fill that gap.
Bluebacks undeniably impact locations and behavior of bass and will figure into some anglers' fishing patterns.
Bass Fishing on Lake Hartwell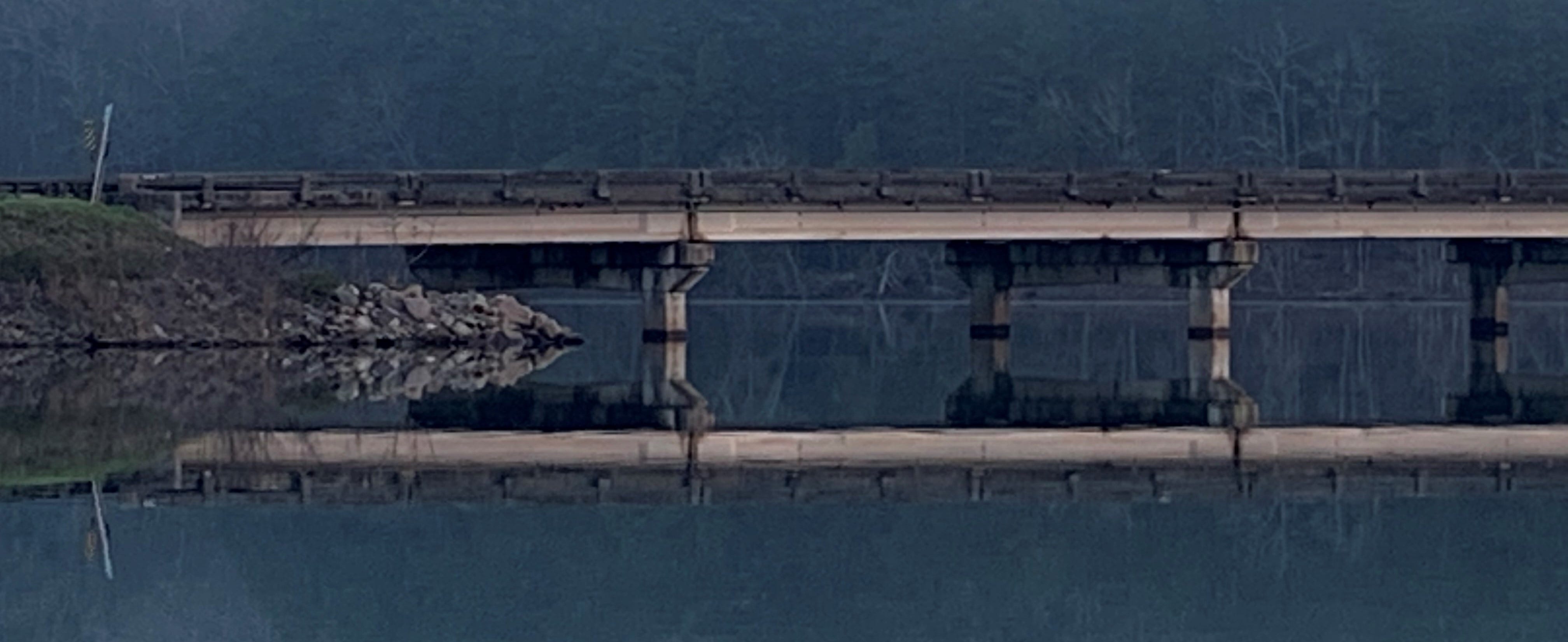 Despite the Bassmaster Classic having been held on Lake Hartwell three times before, it would be tough to confidently call the most important patterns. In truth, it wouldn't be shocking if the top five place were earned with five substantially different fishing approaches.
This event easily could be won with a Rogue fished with pauses over main lake points, a shallow crankbait worked quickly on rocky banks, a big spinnerbait slow rolled in dirty water, a jig fished painfully slow or many other ways. It also could be won primarily with largemouths or spots or with a roughly even species mix. Complicating things further, blueback herring are exceptionally nomadic, so one day's gold mine spot and approach could yield nothing the following day.
The good news to competitors is that Hartwell is lake that really allows an angler to fish personal strengths. The lake's diversity also makes it easier to have a Plan B and maybe even a Plan C to account for changes that might occur as the event unfolds.
The timing of the Classic also complicates the equation for making predictions. Early March is as volatile as it gets in this region. It could be 75 degrees and sunny or snowing on competition days, and it wouldn't be impossible to see both in a three-day span!
And as noted already, significant rain or wind can have a major impact on the color of the water in some areas, prompting changes in depths the fish use, their positioning relative to structure and cover, and general feeding behavior.
Weather over the next two weeks will largely dictate whether winter or spring patterns prevail. As of now, the local forecast shows mostly 60s and 70s for daytime highs, with a modest cool-down for the few days immediately before the event. That's a two-week forecast, though, and could change drastically!
Classic Competitor Perspectives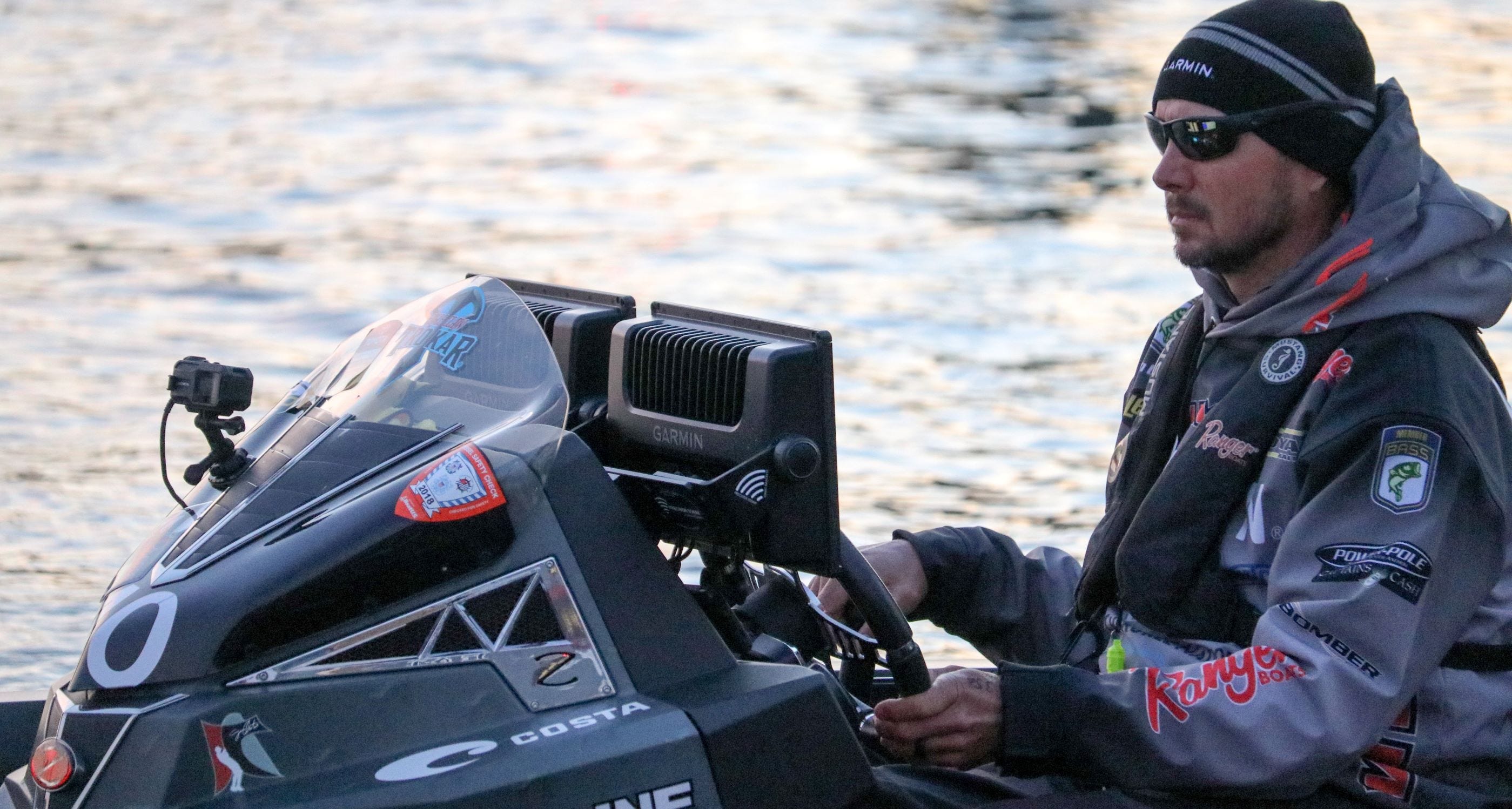 To win or do well in it, I believe a guy will have to be pretty versatile. A mixture of shallow and deep fish will be key. Luke Palmer, Coalgate, Oklahoma

Hartwell is one of my favorite tournament lakes. It's big and lets everyone spread out and do their own thing. It can be won with spotted bass or largemouth, deep or shallow. Jason Christie, Park Hill, Oklahoma
5 Hartwell Classic Lure Picks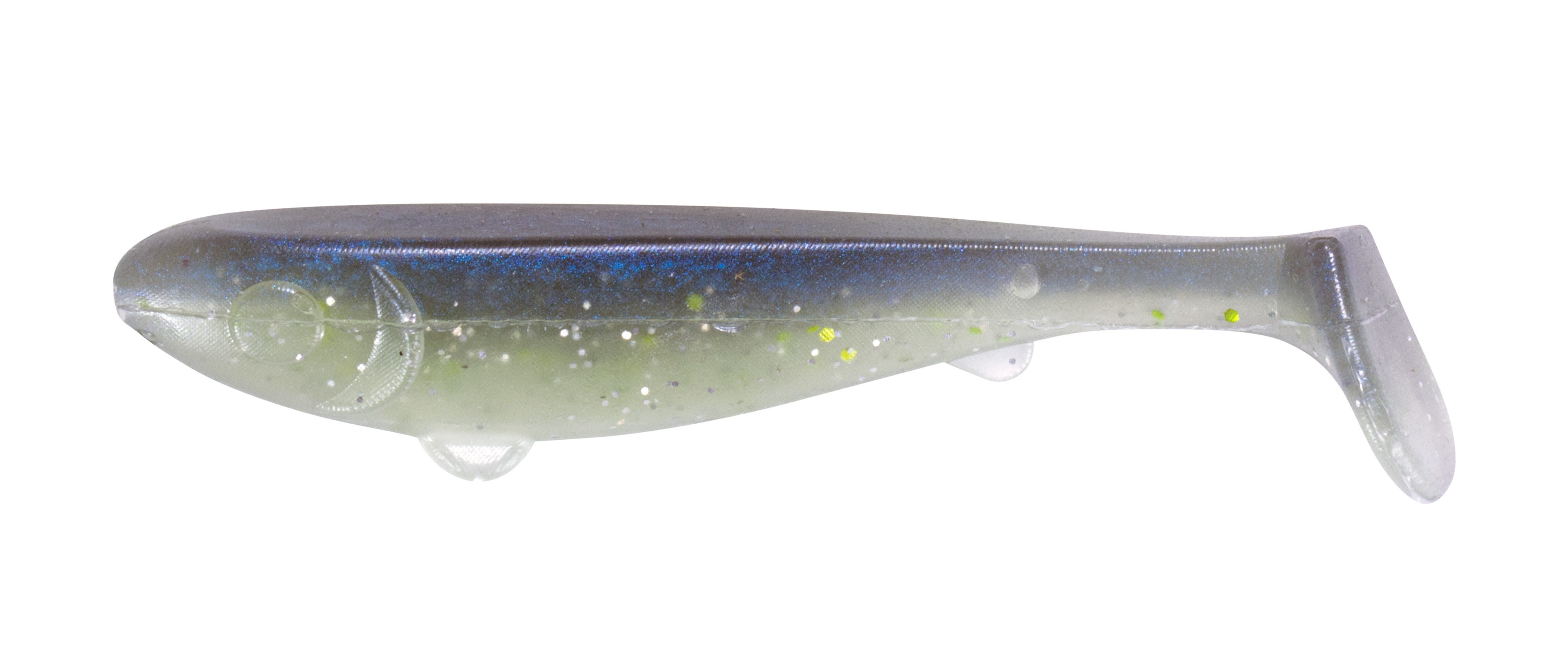 YUM Scottsboro Swimbait – Swimbaits can be spectacular this time of year, so it's a pretty solid bet to pick the hottest swimbait on the market. No umbrellas in the Classic, but don't overlook the virtue of fishing a single YUM Scottsboro on a jighead!
Elite 8 Rogue – A Rogue is tough to top for pre-spawn bass and could play a major role for either bass species and for winterish or spring-like conditions. We're picking the Elite 8 Rogue because it dives steeper and goes a bit deeper than many suspending jerkbaits, which could be important over Harwell's lower-lake points and humps.
War Eagle Jigging Spoon – If cold lingers, a jigging spoon could be important for securing critical limits, and the War Eagle Jigging Spon's finishes and components are unparalleled.
BOOYAH Hard Knocker – A Hard Knocker allows an angler to work a broad range of depths, shoreline types and water colors to pattern fish, and its tight wiggle and loud rattle make it tough to top for pre-spawn fishing.
Bandit 200 – An old-school favorite for late winter and early spring fishing, the Bandit 200 allows an angler to cover water to find feeding fish and can be banged against shallow riprap, kicked of dock supports or worked down rocky points. Various colors could shine, but good money would fall on Spring Craw Yellow.