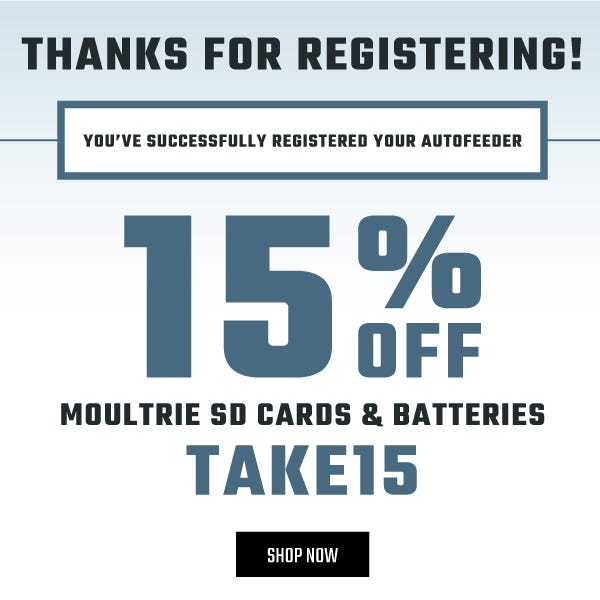 15% Off Terms and Conditions: Take 15% off next purchase of one (1) Moultrie SD Card and one (1) Moultrie 16-pack batteries items in the US online only at moultriefeeders.com. Not valid at retail stores. Not valid on international purchases. Limit ONE coupon redemption per person. Discount applies to merchandise only, not value of subscriptions, packaging, applicable taxes or shipping & handling charges. No adjustments on previous purchases. Not valid for cash or cash equivalent. Cannot be combined with other offers, sale items or discounts. No substitutions.
Need help or have questions?
Please visit our Support Hub for assistance.
Please do not reply to this email.
©2022 Wingscapes. All Rights Reserved.
P.O. Box 1925, Birmingham, AL 35201 USA