Late fall to early winter brings a broad range of fishing conditions, and the newest Lurenet Bank & Creek Kit includes the right lures for everything the changing seasons might deliver.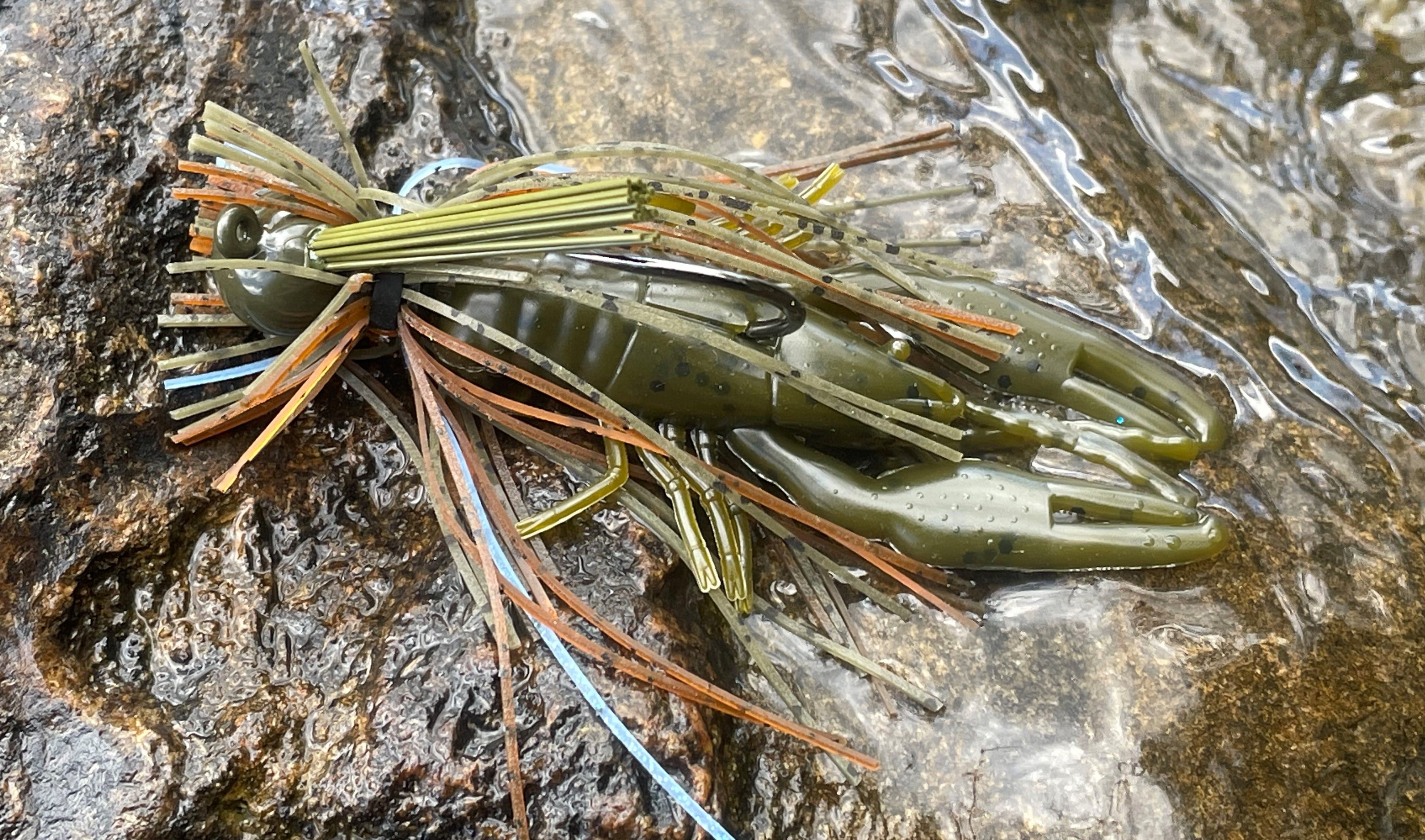 Good news for anglers who enjoy plying smaller waters and want to stay ready with the best tools for the situation: The November/December Lurenet Bank & Creek Kit is now available (while supplies last), and like past kits, it's loaded with baits and terminal tackle that have been selected specifically for fishing from the bank and in small-water settings.
November/December can be unpredictable, with some fall days that are amazingly comfortable warm in most regions, some doses of genuine winter, and everything in-between. The new kit accounts for those variances and provides the right lures for a broad range of situations.
We'll dig into the lure offerings in the new Bank & Creek Kit and explore how to put these great baits to the best use!
Holiday Shopping Opportunities
Before digging into the details of the newest kit, a couple of opportunities warrant special note. First, Bank & Creek Kit subscriptions are now available and make a great option for a gift that gives throughout the year – including a potential gift to self that provides an extra discount and ensures you never miss out on a Bank & Creek Kit!
Also, custom color lures from Bank & Creek Kits are now available for separate purchase, while supplies last. These baits remain a better deal in the kit, but if there's a particular special color you'd like extras of before they are gone for good, you can now purchase those. Plus, remnant special colors from past kits are available, while supplies last.
3 Custom Color Lures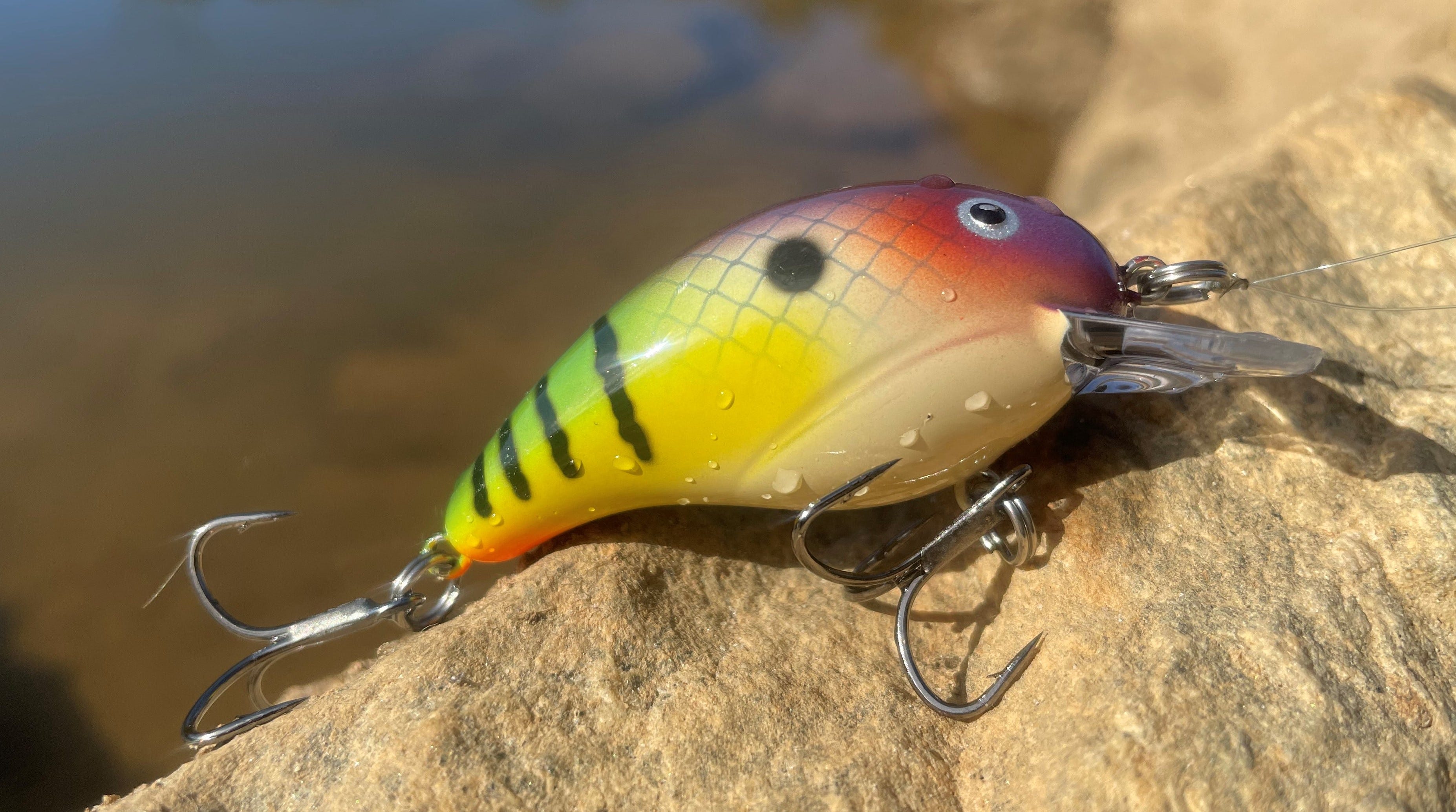 Every Bank & Creek kit includes at least one custom color lure created specifically for that kit. The newest kit takes that up a couple of notches with three dynamite custom-color lures, each of which fits a different niche.
First is the Rebel Crickhopper Popper in the color Blazing Hopper, which rocks the fiery tones you'd expect with that color name and provides outstanding visibility. Like a fly-fisherman's hopper pattern, a Crickhopper Popper matches the profile and size of a big grasshopper that finds itself displaced and afloat. A cupped face makes it easy to pop to call fish and to prompt attacks.
Depending on your location, you could be past topwater time. Late fall can deliver some of the hottest surface action of the year, though, especially on sunny afternoons, so the kit creators at Lurenet couldn't resist including one special surface offering in this kit. The Crickhopper Popper offers definite multi-species appeal and is well suited for still water and moving water.
Moving beneath the surface, this kit also includes a Bandit 100 crankbait in the color Radioactive, which is a crossbreed of several types of patterns and consequently can be used to suggest a bluegill, shad or crawfish. It has a purple head, bone belly, a shad spot and fire tiger sort of coloration toward the back, but with black vertical bands.
The Bandit 100 is fairly small, has a moderate wobble and runs to about 5 feet. A square bill helps it deflect cover, which is important for working shallow areas. It's a great fish finder, because you can keep moving and cranking and hit many kinds of banks. It also excels for use by less experienced anglers both because of its cast-crank-catch functionality and because it doesn't dig hard and snag easily.
Finally, this kit includes a Rebel Tracdown Minnow TD50 in the color Banded Sculpin, which indeed looks like a sculpin, with a blend of olive and brown tones and dark bands. A 2 1/2-inch minnow style lure, the Tracdown Minnow is a slow sinker that you can work deeper when you want to and that handles current nicely. It works well in a host of setting, but really shines in creeks and rivers, where sculpins cruise close to the bottom and provide important forage for smallmouth bass, trout and more.
Imitating Craws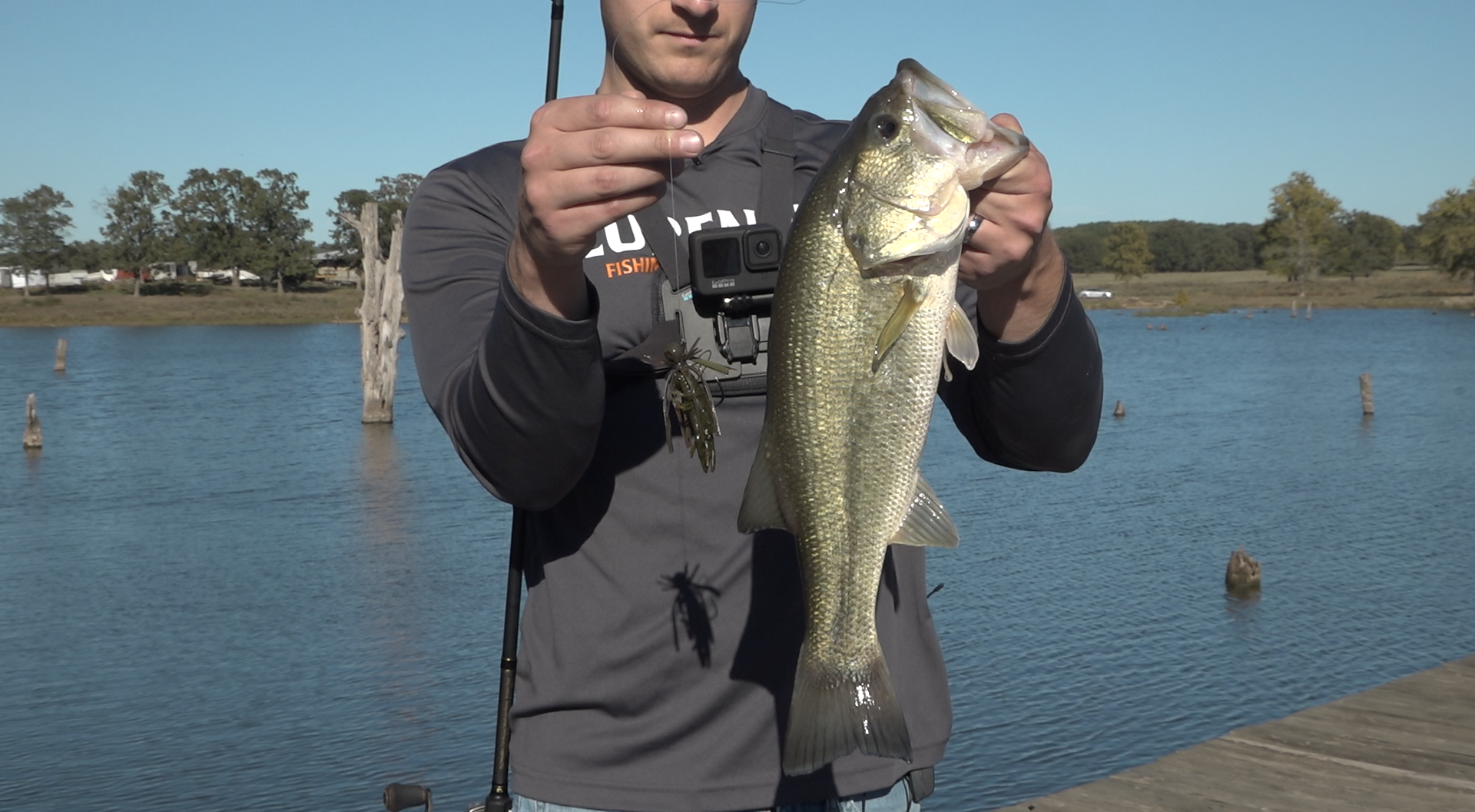 Crawfish provide important forage in creeks, rivers, ponds and lakes during late fall and continuing into winter, when bass and other gamefish relate more to bottom structure and cover. Baits that effectively work that zone and imitate crawfish therefore become critical to the arsenal.
The new kit includes two craw offerings – a 3/8-ounce War Eagle Heavy Finesse Jig in the color Pond Scum Perch and a YUM CrawBug in Green Pumpkin. These baits can be paired as an outstanding jig-trailer combination or fished independent of one another.
The Heavy Finesse Jig has the small profile, round head and skirt shaping of a classic finesse jig and is very well suited for crawling down rocky banks or dragging or swimming in a creek or river. However, it comes equipped with a stout 3/O hook and protective weed guard, which allows you to work it in cover and handle big bass.
The CrawBug is a small ultra-realistic soft plastic craw that has a hollow body, like a tube. The body traps air and helps the bait stand up on the bottom, along with making it soft and undaunting when bass or other fish bite it. The Green Pumpkin color matches many real crawfish.
The CrawBug makes an outstanding trailer for the Heavy Finesse Jig, but if you want a smaller profile or a lighter weight or hook wire for fishing on lighter tackle, it also works very well on its own with a traditional jighead or an inserted tube head. Jighead rigging is especially well suited for fishing the CrawBug in a creek or extra clear, rocky lake because of the small size and very natural profile and movements.
Crappie & More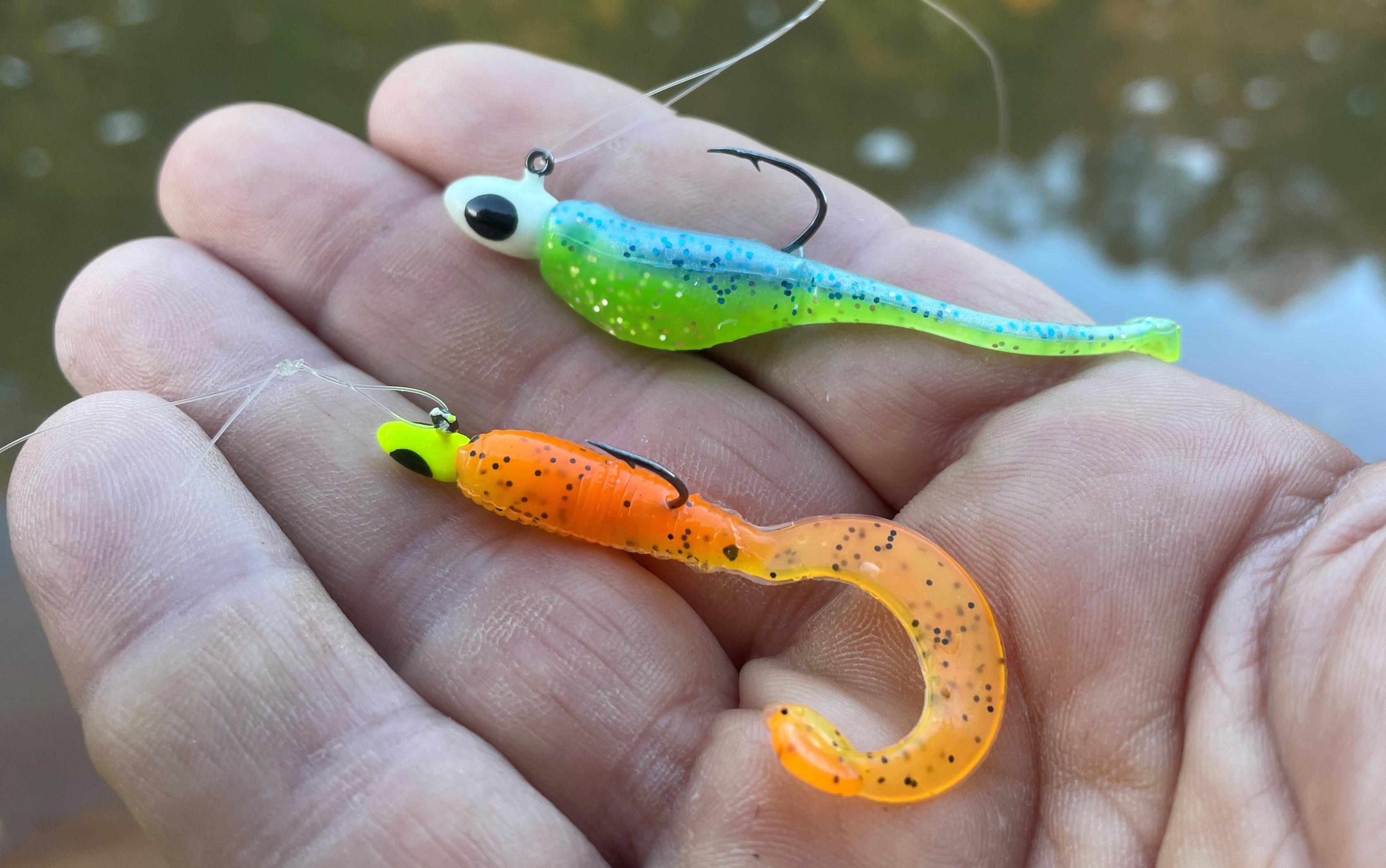 Autumn delivers a second "run" of crappie, like spring fishing, except without the crowds. The fish follow shad and other baitfish up creeks and into shallower water and become easier to find and catch from the bank than at most other times. The same movements put reservoir crappie up creeks arms and back in coves, making them more accessible from kayaks and canoes.
Because of the great fall crappie bite, the November/December kit includes a selection of "crappie baits" that includes Bobby Garland Baby Shad Swim'Rs and Hyper Grubs, two sizes of jigheads and a float that provides a perfect match for the other offerings. While these baits were designed specifically to catch crappie and perform that job well, they'll also produce many other species, including perch, rock bass, misc. sunfish, trout and even bass, and they work well in a wide variety of settings.
The Baby Shad Swim'R was modeled after Garland's iconic Baby Shad, but it has a slightly segmented body and a tiny swim foot on the tail, which creates a tight but constant swimming action any time the bait is moving. It is 2.25 inches long and matches nicely with the 1/16-ounce Overbite Sickle Jigheads that come with kit (although they also fit with the 1/32-ounce heads to slow the action).
The Hyper Grub is a 2-inc grub that indeed has hyper action because of a swim foot at the end of a flat, curled grub tail. The very slightest forward, rising or dropping action engages the action. The Hyper Grub is extra well suited for the 1/32-ounce Overbite Sickle jigheads that come with the kit.
Hint: The Swim'R on the 1/16-ounce head and the Hyper Grub on the 1/32-ounce head make a great tandem rig with the heaver head about 18 inches in front of the back jig and attached with a loop knot. This gives the fish two different bait sizes profiles and colors, and both baits perform wonderfully when swam slowly or when pitched and allowed to pendulum down to the fish. With the latter presentation the slightly larger Swim'R falls faster, getting the fish's attention, and they often cannot resist the Hyper Grub fluttering down next.
Finally, the kit includes a Crappie Cork in the 1/16-ounce size. The size isn't a weight but a rating for the amount of weight the float supports with optimal balance. So, the float in the kit matches perfectly with a 1/16-ounce crappie jig or tandem 1/32-ounce jigs. The Crappie Cork is extra useful because it's designed to be equally effective as a set float or as a slip float and even comes with a bobber stop attached to the stem!