Sometimes it's tough to top trust live bait presentations for putting walleyes in the boat or on the bank.
As both hardbaits and soft plastics have gotten better and better you might conclude that live bait is an archaic throw-back to an earlier era; something you don't really need in a modern walleye arsenal. Not so fast. There are still times and places to bring out the bait bucket – or more likely nowadays – the bait carton or Bait Tamer. And as proof, the renowned Ranger boats tournament walleye models come factory equipped with a Lindy Bait Tamer for the livewell. That's not an accident!
And this article isn't talking about aggressive bait approaches like big baited spinner rigs or the various spinning "death" hooks to make bait appear more active. No, this article encourages you to create your own modern incarnation of subtle bait presentations—ways to take a slip bobber or plain-hook bait rig into the modern walleye scene.
This subtle approach is an annual method for me: ever since my now grown son was just 7 years old and caught his first truly stunning walleye—12 ¼ pounds—fishing a Lindy-rigged leech while other boats were struggling to catch fish on a faster spinner/crawler approach. "The Kid" produced five fish over eight pounds that day and had his picture splashed across national ads and banners and other promotions for the Crestliner boat company. I still have a banner in the garage to celebrate that plain hook/leech day! It reminds me to slow down and play the bait game more often than I would otherwise.
Seasons & Moods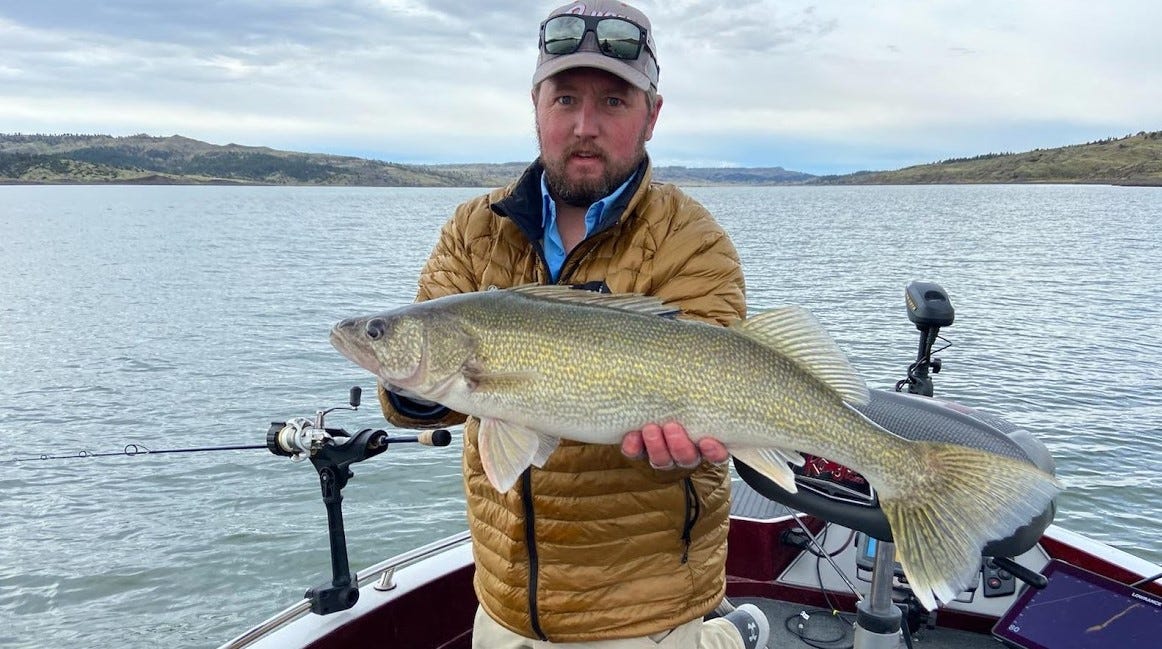 Like most everything in nature, there are seasons that lend themselves to bait presentations. For example, the late fall minnow bite across the upper Midwest, or the early summer leach bite that coincides with the summer peak in many waters. When the annual bait bite is at its peak, even tournament anglers quickly drop the crankbait rod to pick up a lighter live bait or bobber rod. Similarly, when the bite just isn't happening and the walleyes aren't responding to triggering approaches with active lures, toning it down with a subtle baited hook can be just what the doctor ordered to solve the problem of walleye lockjaw. These types of bait presentations just may be the only way to present a non-moving target to walleye.
Compile these seasonal keys for your local area by frequenting bait shops and talking to the experts in local fishing clubs. Typically, seasonal bait patterns hold up year after year, so this research will reward you many times over.
Preparation is Key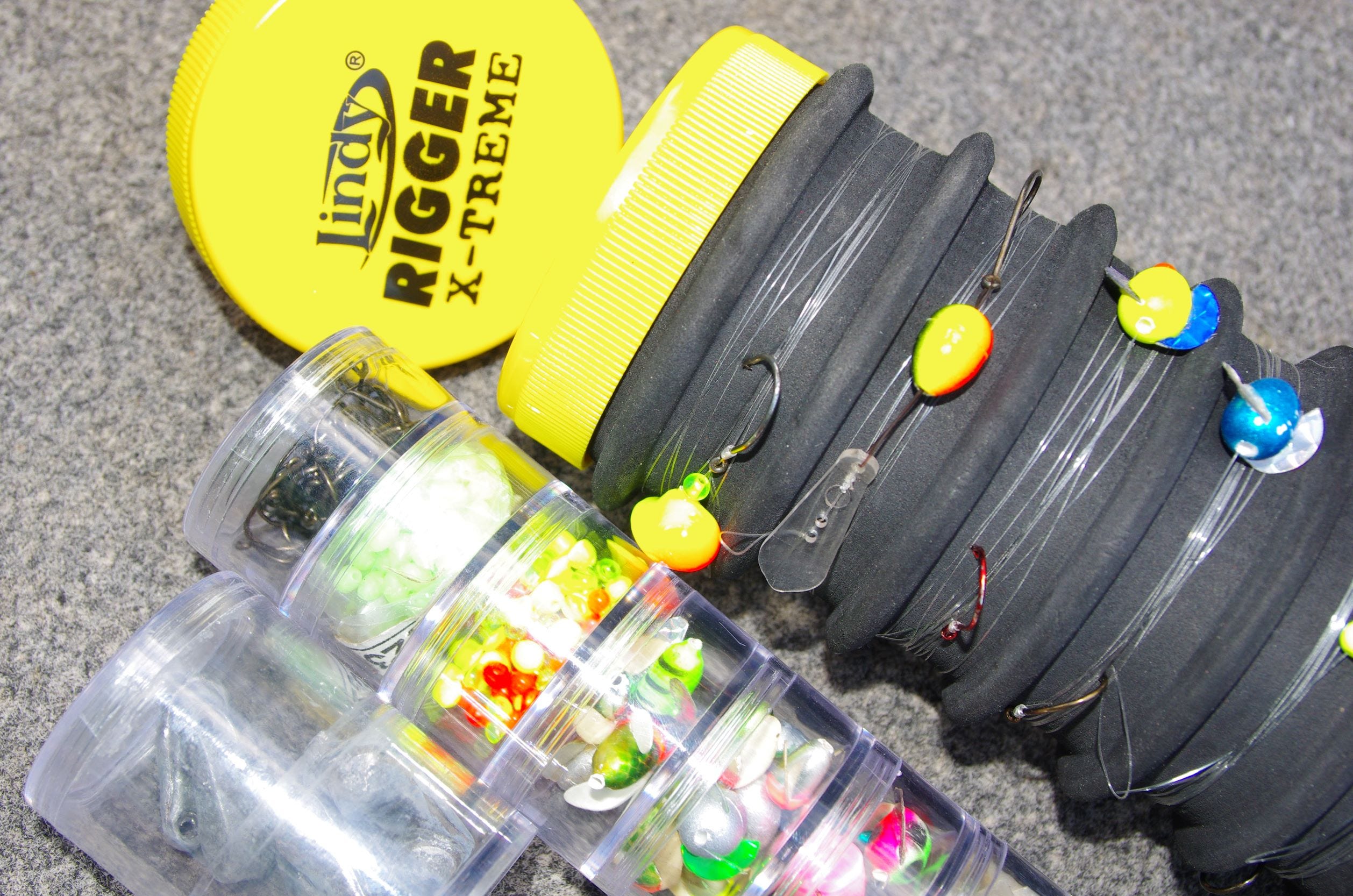 Just as it's important to have your crankbaits and stickbaits and lipless baits organized by type and color, it's important to have your live bait approach pre-planned. You need to have slip bobber rods pre-strung and ready to go. You don't want to waste valuable fishing time rigging rods out in the boat. As importantly, you also need a rigging kit with hooks, snells, small floats and other items to enhance your baited rig game.
The Lindy Rigger and Rigger X-Treme are designed just for this task. Snells wind on for easy rig selection and inside the compartments of the X-Treme you can store floats, hooks, swivels etc. This keeps everything you need in one place and ready. When you have gear at the ready, you'll use it more effectively! And you'll spend less time fiddling with your terminal tackle and more time reeling in fish!
Prep for the bait itself is easier than ever. If you are already a bait master then you may already own a specialized aerated cooler for minnows or leeches. I've found that for my low-key bait approach, a Lindy Bait Tamer in the livewell suits most of my needs. Or a few cartons of crawlers and leeches travel really well in the bottom of my lunch cooler. And if the crawlers escape, that's just more protein in my sandwich! Right?
Subtle Bait Mystique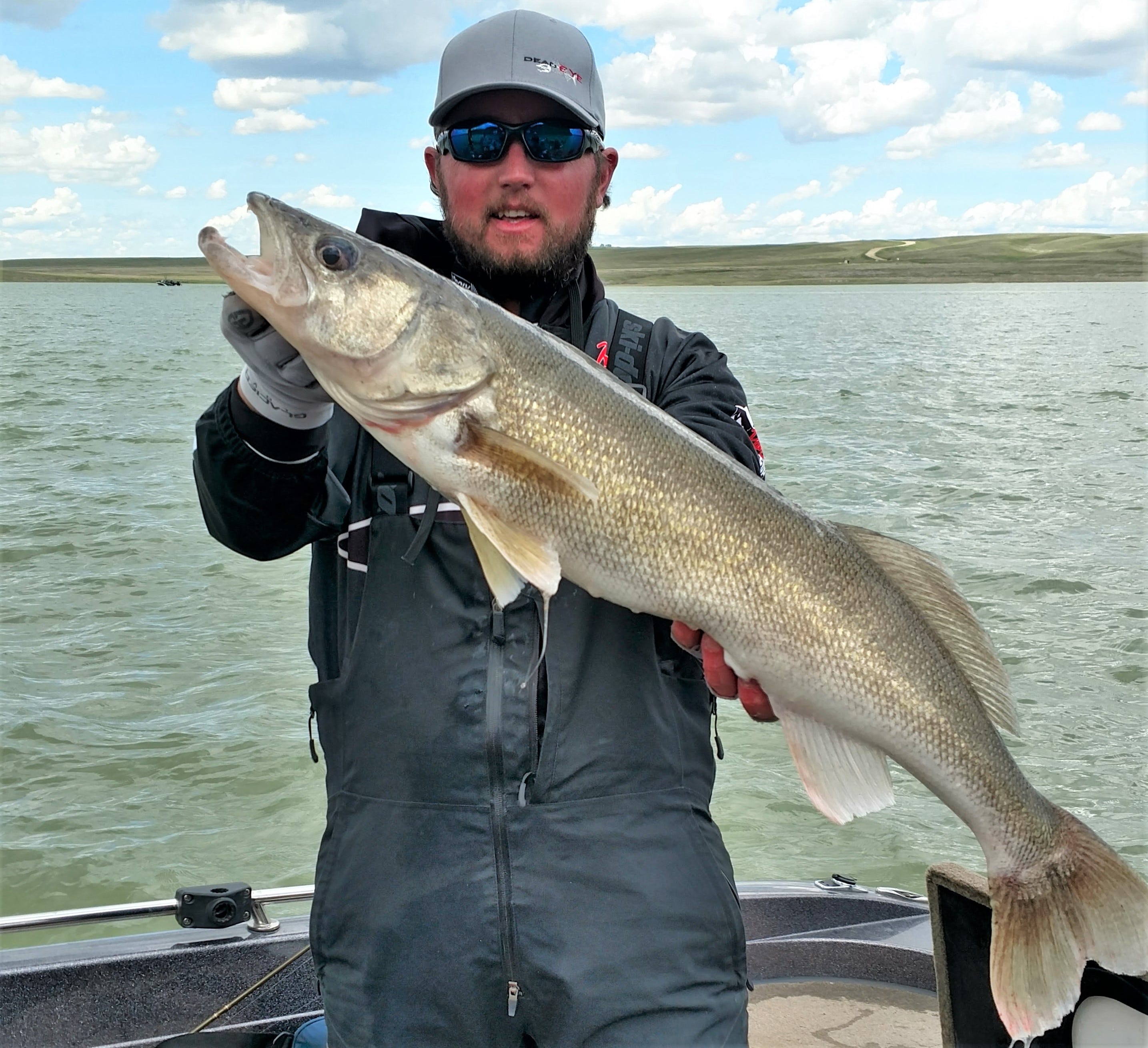 Something more often considered by bass anglers than walleye anglers is the movement or lack of movement of a bait. Bassers often discuss moving presentations vs. non-moving approaches. Yet, with walleye being generally less hyperactive than bass, we walleye anglers always tend to be move our offerings. We don't have "shakey" heads to leave our jigs vibrating in one spot or plastics designed to sit still. But unlike most bassers, we do have our live bait, and whether it's dangling beneath a Thill Float or hooked on behind a Lindy sinker, we have plenty of opportunities to leave the bait in place to entice walleyes that aren't susceptible to offerings swimming past.
In truth, few walleye anglers fish non-moving presentations with anything but live bait, so keep in mind the fact that live bait is the perfect "still" presentation. When you see the marks but can't get bit, stop and let the bait sit in their faces. Few fish can resist actual prey sitting in easy reach! Yeah, we may all know that, but when's the last time you stopped the boat and let your bait soak a few seconds? This works particularly well with big minnows in the chill of late fall, I might add.
Evolving Float Fishing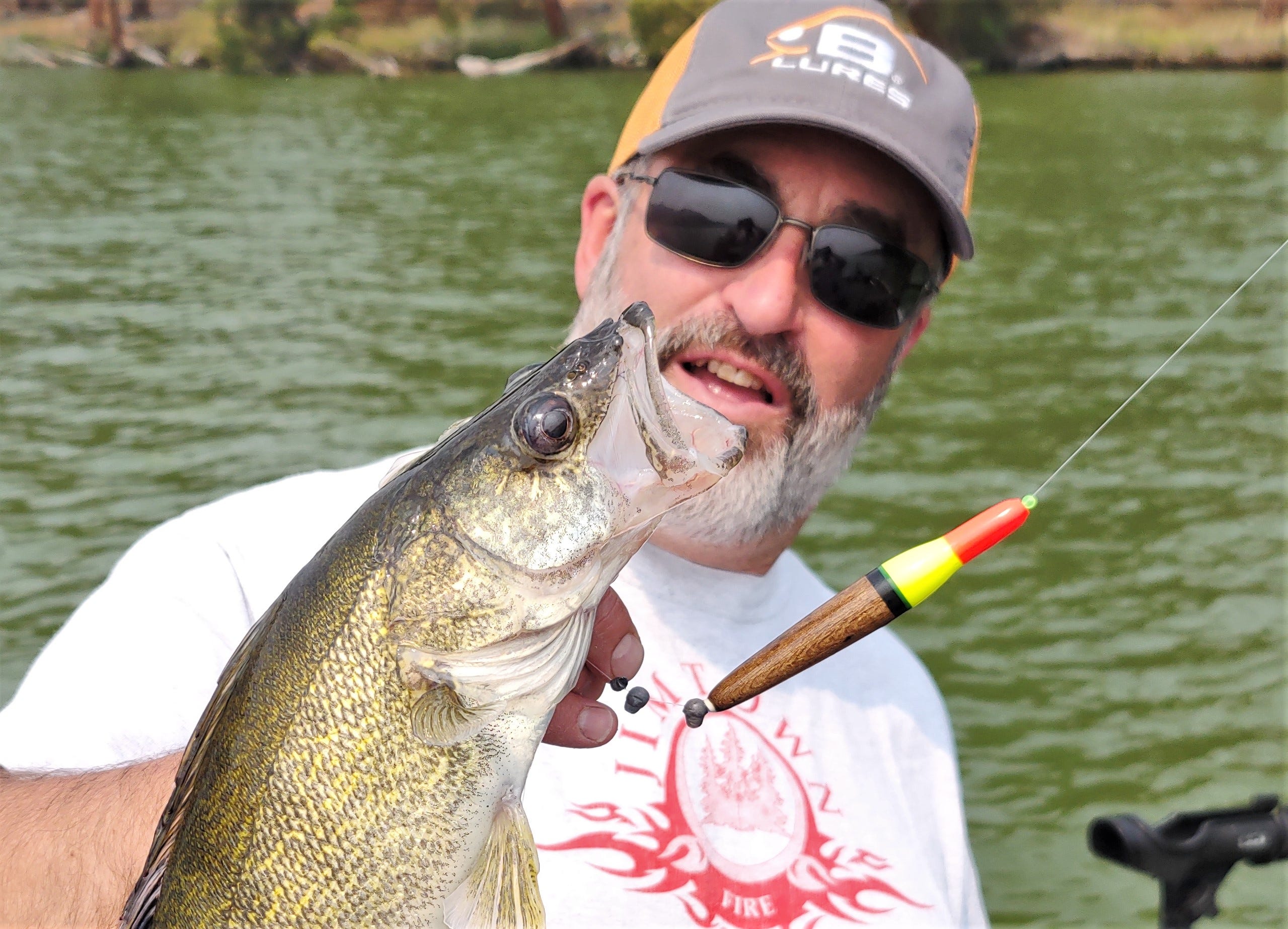 When American-born Mick Thill brought European match fishing with floats to the U.S. in the '80's, he brought with him a wealth of new knowledge, which he shared freely. I absorbed everything I could to take my bobber game beyond the red and white clip-on bobber, though I still can't claim to be an expert. Thill's expertise changed the U.S. market. Of course, nothing presents bait more precisely than a slip float. Simply set the bobber stop for the exact depth you want, add bait and start catching!
I've personally gravitated toward Thill's Center Slider models, while many avid walleye chasers select the Thill Pro Series. Both have a tremendous record of success.
One key is to make sure you weight with enough split shot or other weight so that the float is sunken mostly underwater with little more than the colored top section above water. This makes it freakishly easy for a fish to take the float down without feeling much of anything. So, you get bait dangled at the EXACT depth you want with almost no resistance to a fish's take. All we need to do is learn the long side-armed sweep set or the "reel till it's hooked" hookset and the walleyes are in big trouble!
And as float fishing has evolved, Thill's floats have been there to respond. It wasn't that long ago when anglers on Minnesota's famed Mill Lacs Lake prayed for big wind so they could slip-float the hundreds of rocky reefs and humps along the shore during the chop—an approach that still works quite well. But now, Power Cork methods have us all using our electronics to find walleye in the open waters of the lake. We run-and-gun, casting or dropping to specific fish marks, catching a fish or two and quickly moving on to the next suitable electronic marks. Thill even offers a kit for Power Corkin' called the Mill Lacs Center Slider Kit. It's a great way to blend modern electronic fish finding with a time-proven older method for catching walleyes on bait. And believe me, it works everywhere, not just on Mill Lacs!
No matter where you fish, live bait has a place in your arsenal. Follow the seasons, have bait gear at the ready, be willing to let baits sit still at times, tie in with your electronics and you have the recipe for live bait success!
Live Bait Opportunities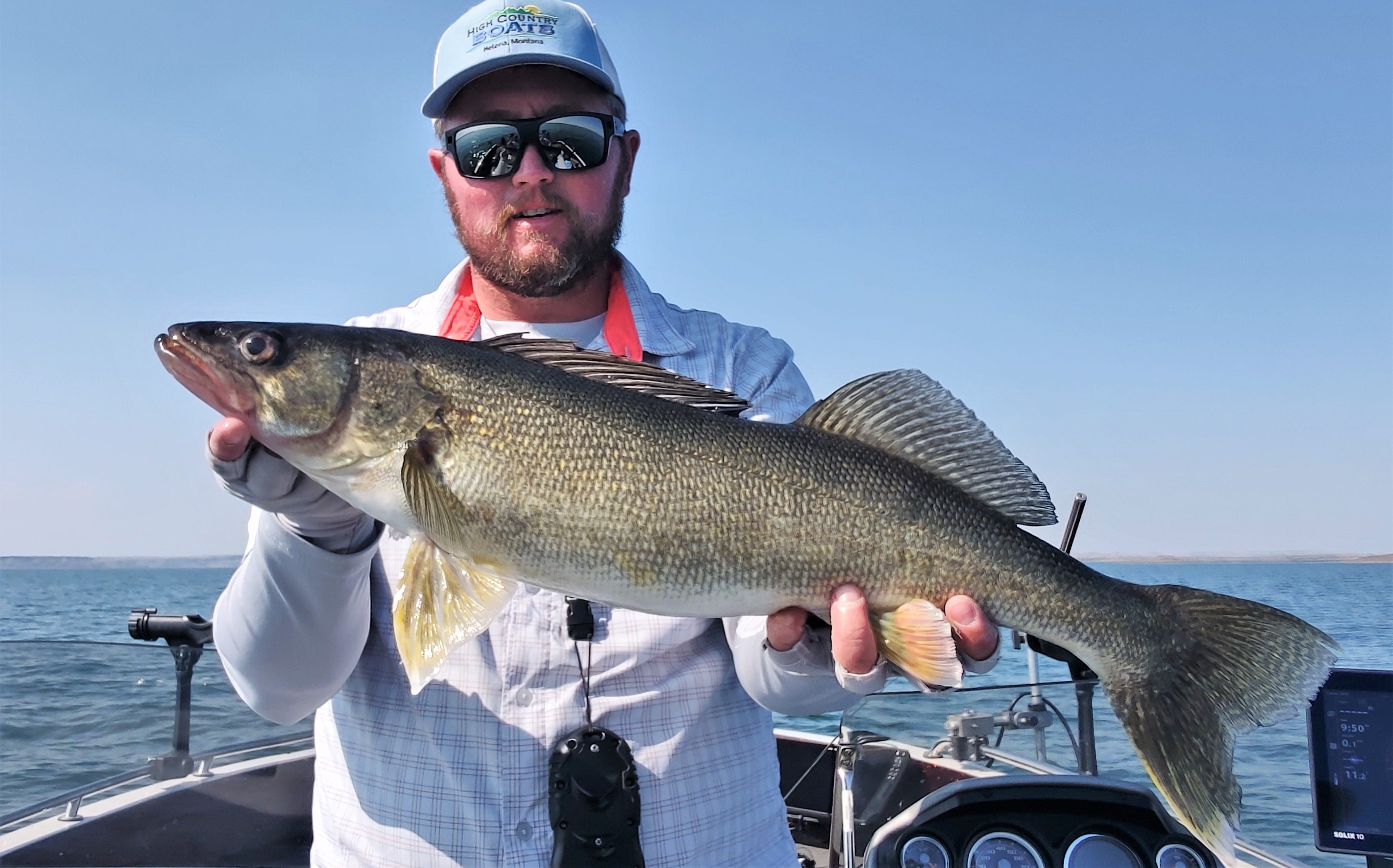 Dead Rod in Two-Rod States 2021 Montana Walleye Tournament Team of the Year Jake Monroe and Jeff Ingram are regionally well-known as extreme bank floggers. These guys aggressively cast the shallows while motoring down the shoreline like nobody else. Less well known is the fact that these guys crush the big walleyes on their Lindy rigged dead rods – the rods sitting in the holder while they cast and cast and cast the shore with their live rods. In recent years nearly half of their big fish catches came on their Lindy rigged dead rods—Shhh. Don't tell anybody!
Walk-In & Bank Fishing Most of us started our fishing fanaticism as kids bank fishing and walking the shorelines of lakes and rivers. With the limited range afforded by our Keds, the appeal of subtle bait presentations is undeniable. And don't forget that you can cast a Lindy rig really easily and accurately. A bobber rod, a Lindy rig rod and a carton of bait may be all a shoreline tramp needs to get into better fishing than many of the boaters out there!
Small Spots Whether working from shore or from a boat, look for those tiny little spots like small coves or rock humps, or classic steep drop-offs. Precise locations like the tips of underwater points or open pockets in a weed bed are custom-built for subtle bait presentations. These are spots too small to troll but perfectly sized for casting or slow dragging. Both Thill floats and Lindy rigs are perfect for small spots.
Slimy Bottoms This might sound unsavory, but when the bottom has green slime, sometimes a slip bobber or even a drop shot with bait is the only way to fish clean. We've all experienced it: wicked slime, but the fish are there. What else will work? Perhaps nothing else will work. But it's not like us to avoid fishing where the fish are just because the slime is bad. So, hold your bait up a bit above bottom, with a float, or by running the sinker below the hook—drop shotting—and you get to the fish without getting slimed!