Learn about the 2023 Bassmaster Classic and how reigning champion Jason Christie expects the Tennessee River to fish.
Get ready for the biggest game in professional bass fishing. The highly anticipated 2023 Bassmaster Classic is being held in Knoxville, Tenn. March 24-26 on Fort Loudoun and Tellico reservoirs. Fifty-five championship-qualitied anglers will compete for a $300,000 first prize and a total purse of more than $1 million.
With the Elite Series beginning this week and the Classic a little more than a month away, the timing seemed perfect to speak with Jason Christie about the Tennessee River (as BASS references the collective Knoxville waters where the Classic will be held) and the patterns and lures he expects to produce the best.
Bassmaster Classic Waters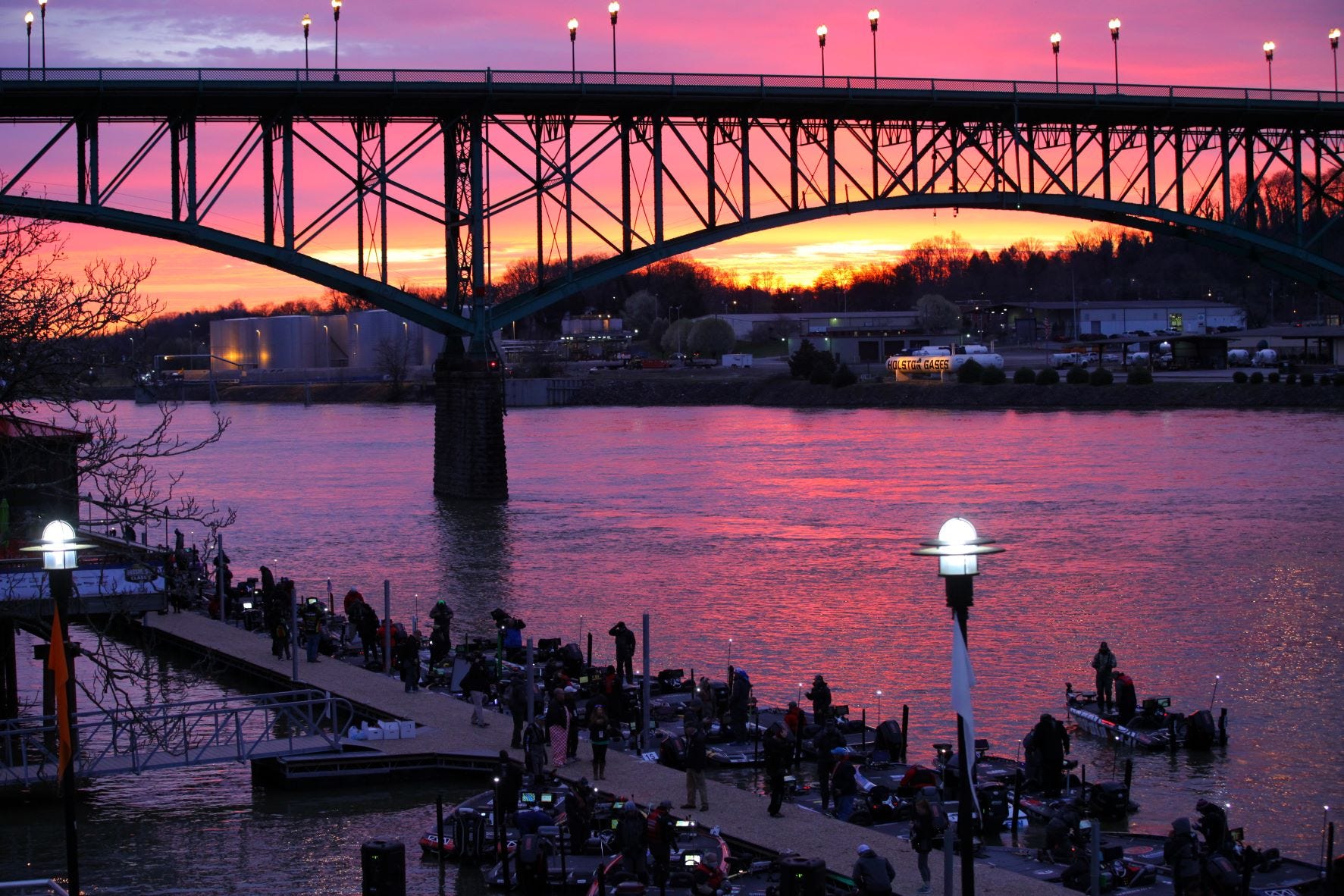 Fort Loudoun and Tellico are neighboring reservoirs that impound the Tennessee and Little Tennessee rivers, respectively. They are connected by a canal and cover a combined 30,000 acres. Tellico is much clearer than Loudoun and holds more smallmouth bass. Competitors are allowed to fish both lakes as well as the Tennessee River upstream of Loudoun and an array of smaller rivers, creeks and backwater areas. Classic waters include a broad mix of habitats and cover types.
The Bassmaster Elite Series visited the same waters in 2021, and Canadian Pro Jeff Gustafson took home the win with a four-day limit of smallmouth bass totaling 63 pounds. Gustafson found a magical spot in the current-filled canal between Tellico and Fort Loudoun. In 2019, the Bassmaster Classic was held in Knoxville, and Ott Defoe was crowned champion with a three-day limit of largemouth bass weighing 49 pounds, 3 ounces.
Defending Champion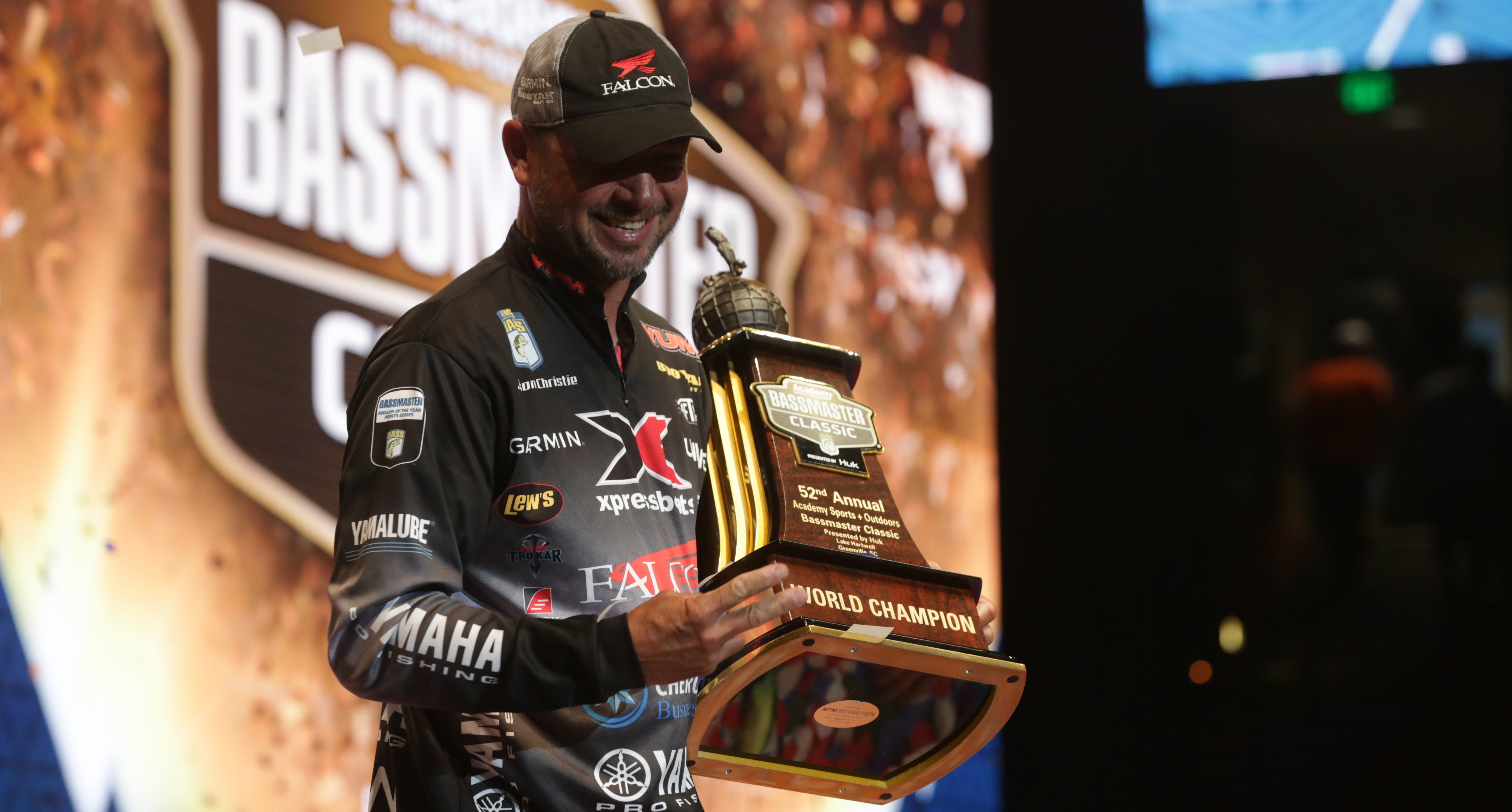 The 2022 Bassmaster Classic champion Jason Christie is excited about the 2023 Classic.
"Just to be in the Classic (is exciting)" Christie said "It doesn't matter if it takes 10 pounds a day or 20. I'm going to be excited to be there."
The past year has been very special for the Classic champ, "It has been a fun, fun ride," he said. "One thing about it is, whenever you get over this ride, you want to do it again, and I want to do it again!"
Christie feels good going into this year's championship, and he believes that his odds are as good as anyone's. He knows there will be a lot of attention on him as the defending champ. However, he is confident in his strengths and abilities. "I don't know the lake like the back of my hand, but I feel comfortable being there," Christie said.
During the 2021 Elite Series event on the Tennessee River, Christie had a good tournament, notching a fifth-place finish. He noted that he had one poor day in that event. He caught his fish a variety of ways, including a 3/4-ounce BOOYAH Covert spinnerbait with a YUM Swim'N Dinger trailer, a BOOYAH Finance Jig, a Bomber Flat A crankbait, and a Norman Speed N crankbait. Each day, Christie had to adjust and catch them on a different bait or technique.
During the 2019 Bassmaster Classic on the Tennessee River, Jason Christie had a subpar finish. "I really didn't do good there at all," Christie said. "I kind of had an area that I knew was risky. I went there and it didn't work out."
Christie said the weather will be a big factor, as in other springtime Bassmaster Classics. "I think if we can hit that pre spawn mid 50-degree water temperature, we could really catch some big weights," Christie said.
If the weather stays cold leading up to the event, Christie thinks that the clearer waters in Tellico could come into play. If he could pick weather for the event, Christie would prefer a long period of rain prior to practice to muddy up the water.
Jason Christie believes the Classic could be won on any one of the lakes, rivers or canals open to the competing anglers. The 2021 Elite Series tournament was won by Jeff Gustafson in an area with swift current and because of that, Christie feels that that area will receive a lot of pressure. However, someone could figure out the smallmouth bite again and really get that dialed in and do well. Christie said that Tellico is much clearer than the other waters, presenting its own set of a challenges. "I feel like there's a lot of fish in that lake, and it could be a sleeper" explained Christie.
Lures & Techniques
Christie will be going into his practice for the Classic with an open mind as weather conditions and fishing pressure may vary and change. He will use all four days of practice to look at different parts of the system. His gameplan will develop from the bites that he gets at practice and based on which areas seem to be getting the most pressure, which he will try to avoid.
"It's going to be a game time decision" Christie said, but he did offer insights on some of the baits and techniques he believes might come into play and could be part of his strategy.
Anytime going into a Bassmaster Classic, Christie feels like it will be hard for him to put down a jig because the time of year and likely weather conditions. His jig of choice is the same jig that he used to catch all his shallow fish during the 2022 Bassmaster Classic, a 5/8-ounce War Eagle Jiu-Jigsu Jig, which has an Arkie style head design with a super strong Owner ZO-wire flipping hook for maximum hook ups. He matches his jig with a YUM Craw Chunk trailer for the most appealing presentation.
One of Christie's favorite baits that he hopes will come into play is a bait he was the mastermind behind – a BOOYAH Covert spinnerbait. Each Covert spinnerbait features a unique head design with raked-out gills to offset the blade's torque so that the bait will run true at all speeds. If there is any stain in the water, the Covert spinnerbait may excel. He matches his spinnerbait with a YUM Swim'N Dinger trailer.
A bait that Christie has developed extreme confidence in that he thinks might come into play is the newly redesigned Bomber Flat A crankbait. "In that 50-degree water temperature the Flat A gets a lot of bites that I wouldn't get with other baits" Christie said. He may use both the shallow and deep Flat A models depending on the depth that he is fishing. "Both come into play. I may go down a shallow bank, then jump across and fish a deep stretch."
If the weather stays cold and there is little to no rain, the water may become very clear. In those conditions, Christie may opt for the new YUM FF Sonar Minnow, which is another bait that he designed. This bait, which produced all his deep fish on the way to winning last year's Classic, uses a shad-shaped body with a forked tail and a highly realistic baitfish appearance and action. He fishes the FF Sonar Minnow on a jighead that he helped develop, a YUM FF Sonar jighead, which is a simple ball head design coupled with an extremely sharp size 1 sickle hook that matches with the Sonar Minnow to create the perfect system for catching finicky bass with forward facing sonar.
Although Christie is excited to compete in the 2023 Bassmaster Classic and confident that he will again do well, if not win, the reigning champion has a bittersweet realization.
"The sad part is, I know that in only a short time, I might possibly no longer be the defending Bassmaster Classic Champ," Christie said. "Let's see if it's meant to be and see if I can get a little lucky!"
Go Get 'Em Champ!
Bassmaster Classic Details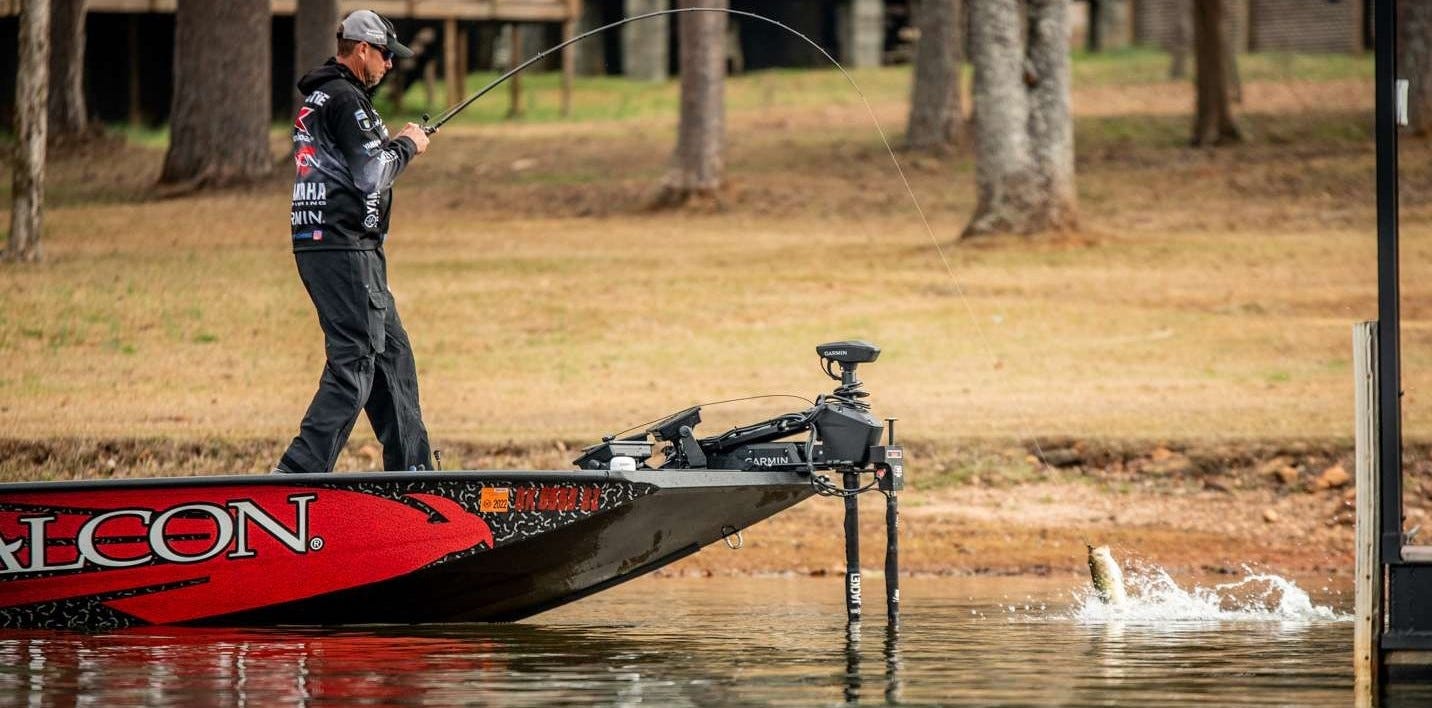 Daily takeoffs will occur each morning at Volunteer Landing on the Tennessee River in downtown Knoxville. Daily weigh-ins will be held at the Thompson-Boling Arena on the University of Tennessee campus. The annual Bassmaster Classic Outdoor Expo will take place daily at the Knoxville Convention Center.
The upcoming Bassmaster Classic will be broadcast on the FOX network on March 26, 2023, and later that evening the Super Six recap show and weigh in highlights will air on FS1. Bassmaster Live cab be enjoyed daily on www.bassmaster.com.
Bassmaster.com, Tubi and FOX Sports digital platforms
Day 1 Friday 8am – 3pm
Day 2 Saturday 11am – 3pm
Day 3 Sunday 8am – 11am
Broadcast:
Day 2 Saturday 8am – 11am on FS1
Day 3 Sunday 11am – 12pm on FS1; 12pm-3pm on FOX