What you need to know about the Texas impoundment that will host the 2021 Bassmaster Classic.
When March 11-13 sees the 51st Bassmaster Classic unfolding on Lake Ray Roberts, the fishing world will get its first major look at a lesser-known East Texas fishery. That is no slight to this timber-strewn reservoir that is located just north of the Dallas-Fort Worth Metroplex. After all, the lake record of 15.18 pounds screams quality. We simply haven't had much opportunity to get to know the fishery.
Classic qualifier Stetson Blaylock said the Classic practice would be his first look at Ray Roberts. The Arkansas pro arrived with a reasonable level of background knowledge, based on internet and map study, but Blaylock said he'll be learning this one as he goes.
"This time of year, the challenge is figuring out if you can win on the bank or do you almost have to be out where the majority of fish are going to be living," Blaylock said. "From what I understand, this lake doesn't have a lot of shallow structure. To me, that means you have a Texas lake without a lot of vegetation, so those fish are going to be on something — more than likely offshore."
As Blaylock noted, this year's Classic schedule will prove helpful in terms of seasonal patterns. This year's Classic marks a departure from what has been the norm, as Bassmaster Classics have been held in early spring since 2006. The give and take of that situation is less shallow opportunity, but more day-to-day consistency.
"We're into that time of year when things stay pretty stable," Blaylock said. Heavy recent rains have the lake very high, seemingly spreading the fish.
"If they're offshore and we get a little weather, they might be tougher to catch, but they're still going to be offshore. That can be a challenge; you're trying to find something good offshore and then you get less-than-ideal conditions. It can be difficult to get those fish to bite," he said.
Given its the proximity to popular tournament lakes like Texoma, Lewisville, Rayburn and Toledo Bend, Ray Roberts has largely flown under the mainstream radar since its creation. Thankfully, that's all about to change as a broad array of media will, no doubt, serve up a diverse coverage buffet.
For now, here's a front-end preview.
Lake Ray Roberts Profile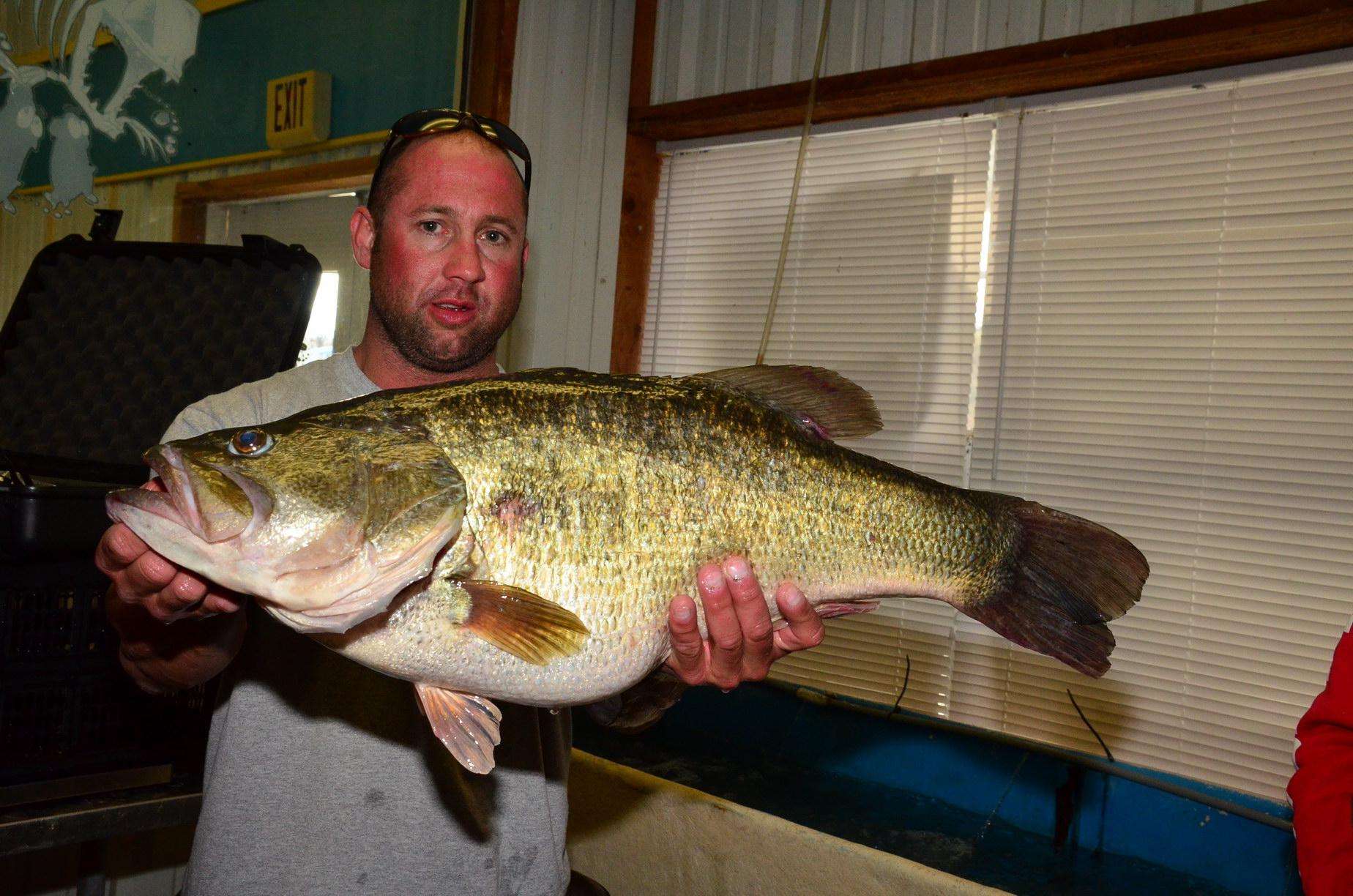 Named for Herbert Ray Roberts, a Texas Senator, U.S. Congressman and a North Texas water management proponent, Lake Ray Roberts was created June 30, 1987 when the Ray Roberts Dam impounded the Trinity River's Elm Fork tributary. Owned and operated by the United States Army Corps of Engineers, the dam spans 15,250 feet length and stands 141 feet above stream bed, with a top elevation of 655 feet above mean sea level.
Located between the towns of Pilot Point and Sanger, this 29,350-acre reservoir benefits from Texas Parks and Wildlife Department's history of Florida-strain largemouth bass stockings dating back to 1985. In 1987, Texas Parks and Wildlife Department stocked 78 adults; the rest were fry or fingerlings.
Throughout the rest of the stocking efforts, TPWD has stocked more than 3 million Florida-strain largemouth bass fingerlings. One of those stocked fish grew to a lake record of 15.18 pounds, which caught March 7, 2015 by Pilot Point angler, Shannon Elvington.
Ray Roberts also holds big smallmouth and spotted bass, with lake records of 6.16 and 4.35, respectively. While these could come into play for an angler needing to fill a limit, the big green ones will be the tournament winners.
Prominent Presentations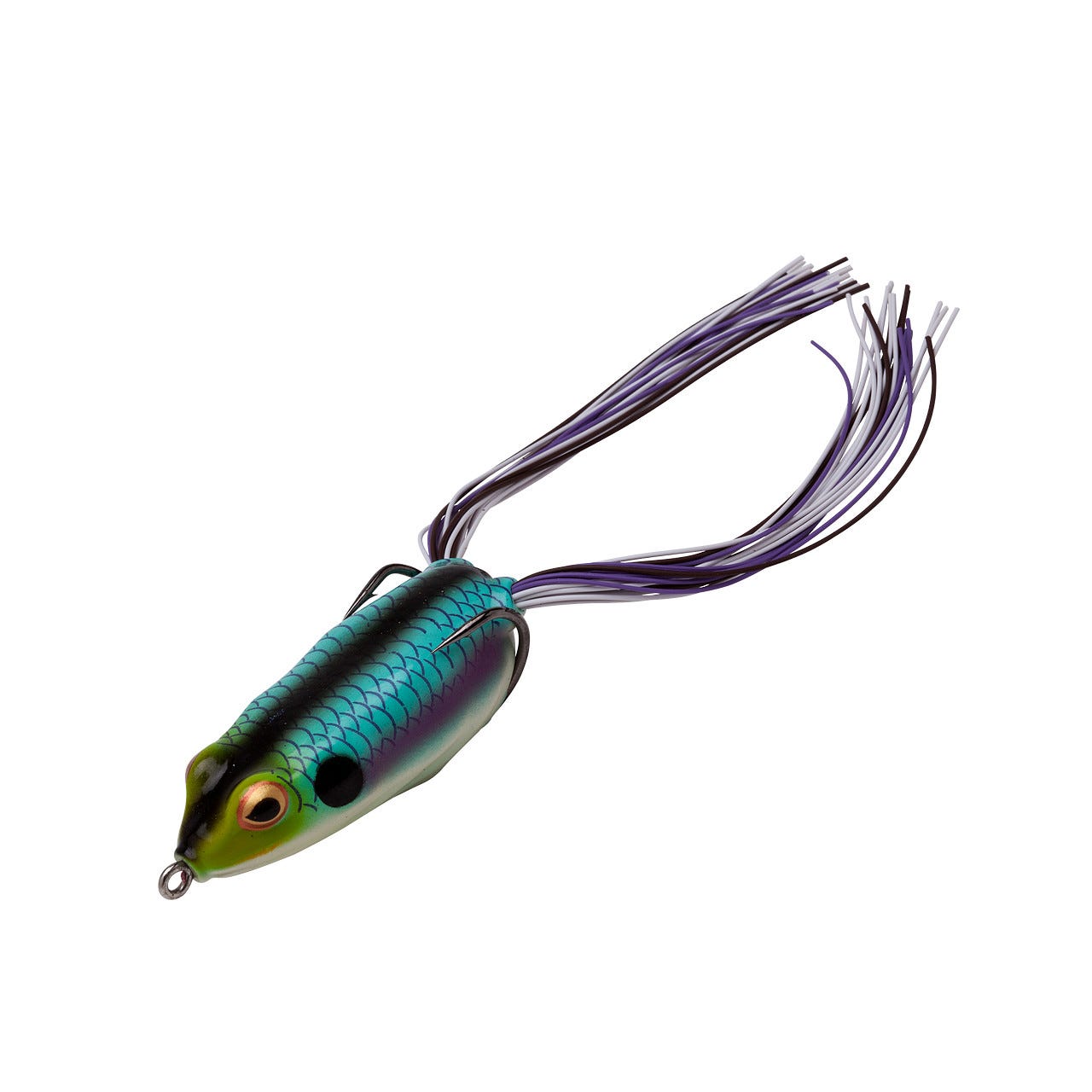 Archis Grubh, Aquatic Biologist and macroinvertebrate specialist for Texas Parks & Wildlife Department points out that Texas generally claims 37 species of crawfish, both the burrowing and the free roaming types like the most commonly distributed Red swamp crawfish. That should give anglers at least one piece of the puzzle, but diversity will be important.
If Blaylock's looking at a shallow bite, he'll likely flip a YUM Christie Critter around shallow wood or throw a BOOYAH Pad Crasher or Boss Pop near any vegetation or shade pockets. If he spots any shallow wolf packs, that's when the wacky-rigged YUM Dinger will shine.
Offshore, he's thinking a Texas-rigged 10-inch YUM Ribbontail worm, a dropshot with a YUM Sharp Shooter and a YUM Pulse on a swimbait head. If the crankbait bite is on, he'll throw a Bomber Fat Free Shad, Norman NSX or Norman DD22.
"If we're past that early offshore movement, it might be more slow baits," Blaylock said. "If the fish are schooling or feeding on shad on points, you may get 'em on a Zara Spook."
Overall, Blaylock's expecting this year's Classic to test the field and require anglers to stay on their toes. He's not looking for a lot of giant bags, and the most consistent competitors will likely have the most diverse selection of baits.
"It could be an exceptionally tough Classic," Blaylock said. "I think the winner will have one kicker a day and then four less-than-impressive fish.
"The key will be having multiple patterns or having a spot to yourself. I think that's hard to do, but not impossible. Even if guys are rotating through, one guy might have something a little different and catches them."
Shifted Perspective
The past several years have seen the Classic following one or two Elite events. This year's Classic comes in the Elite season's latter third, with seven events completed and two remaining. This dramatically changes the season's tempo, with the Classic providing something of a late-season reset.
In some regards, the Classic allows anglers to fish a little looser; a little more aggressively in a tournament with no points and no impact on Angler of the Year standings. Nevertheless, Blaylock said he's not going to let that truth cloud his vision for the sport's biggest event.
"The guys will bring everything they have for the Classic," Blaylock said. "Yes, we have two more elites, but this is the Bassmaster Classic. I want that win; I want that win and all that goes with it."
Keep 'Em in Play
For many years, Texas Parks and Wildlife Department has exemplified diligent fisheries management, the fruits of which bear out daily in Ray Roberts and other state waters. A key element of this success has been the Toyota ShareLunker program, which encourage anglers to partner with TPWD to promote and enhance Texas bass fishing.
Anglers who land a largemouth bass of at least 8 pounds or 24 inches can provide their catch details via online entry (https://texassharelunker.com/sharelunker/login.faces) or the free ShareLunker app (Apple/Android). Levels include Lunker Legend (over 13 pounds), Elite (10-plus) and Lunker (8-plus). Any angler who donates a bass over 13 to TPWD during spawning season earns Lunker Legacy Class recognition for assisting the agency's selective breeding program.
TPWD rewards confirmed ShareLunker participants with a Catch Kit containing an achievement decal and various merchandise corresponding to their weight class. Also, all participants are entered into a grand prize drawing for a $5000 shopping spree and other prizes. Anglers donating a bass 13 pounds or larger are entered into a drawing for an additional prize package.
Notably, angler Aaron Hanus added his name to the ShareLunker Archives by catching an 8.24-pound largemouth from Lake Ray Roberts. It will be interesting to see if any Bassmaster Classic competitors notch another ShareLunker entry.