The best time of year to catch trophy largemouth bass is when they transition from their winter patterns into the pre-spawn phase. Egg-laden lunkers are pounds heavier at this time than they will be after spawning. Plus, they stage in predictable places and chow down before moving onto beds.
Bear in mind that bass are sluggish during the early pre-spawn because the water is typically in the 40s in most parts of the country. They will bite, but you must select the right lures and fish them effectively in the places where bass hang out prior to spawning.
Lipless Crankbaits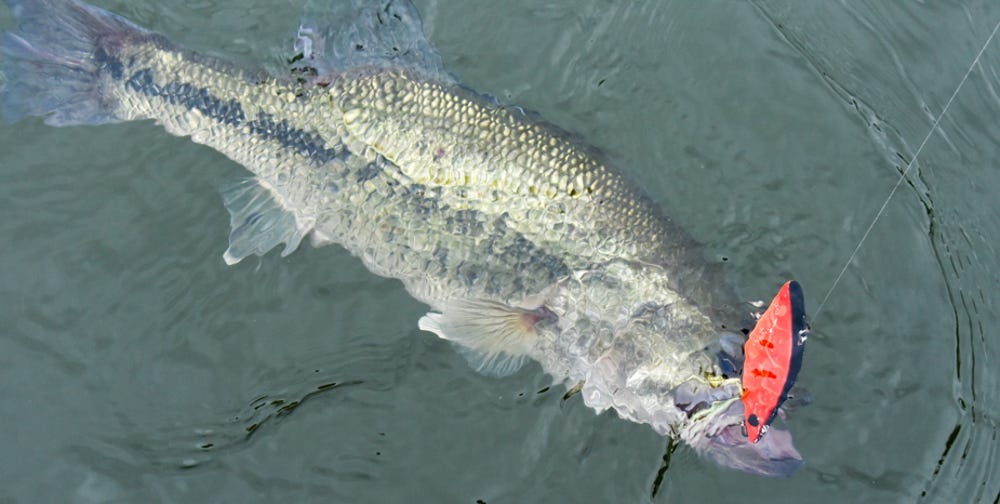 Without question, one of the deadliest lures during the prespawn is the lipless crankbait, also known as a rattle bait. It excels when retrieved over submerged grass, and many anglers take advantage of this. However, a lipless crankbait is likewise lethal in lakes that have no grass.
Of the many lipless crankers on the market, there are three proven models you don't want to be without. They are the Cordell Super Spot, which was the original lipless crankbait, and the BOOYAH Hard Knocker and One Knocker.
Timing & Location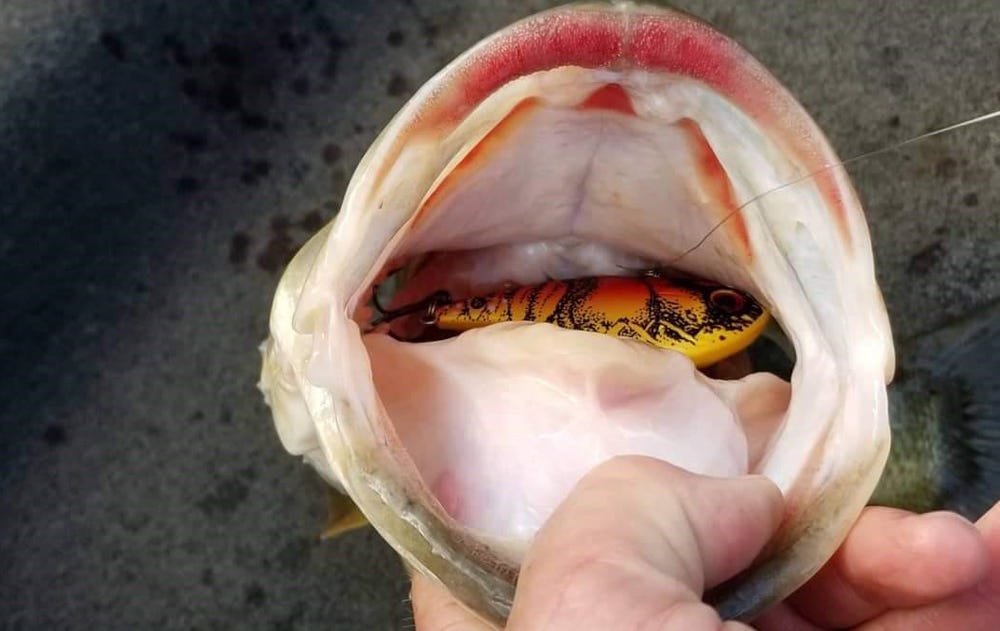 The timing of the pre-spawn hinges on where you are fishing. Ohioan Frank Scalish, who is a former Bassmaster Elite Series pro and a noted lure designer, provided an overview.
"If you're fishing in Florida, the prespawn begins as early as January and can run into March," he said. "You want to fish lipless crankbaits over and around grass. Shell bottoms and other hard areas in the grass are money."
In most of the South, the prespawn takes place in February and March. In northern states, it can begin as early as March and could be in full swing in May, depending on the latitude.
"In southern and northern lakes, prime prespawn locations are grass flats near spawning areas, hard spots on mud flats and rocky points," Scalish said.
Presentation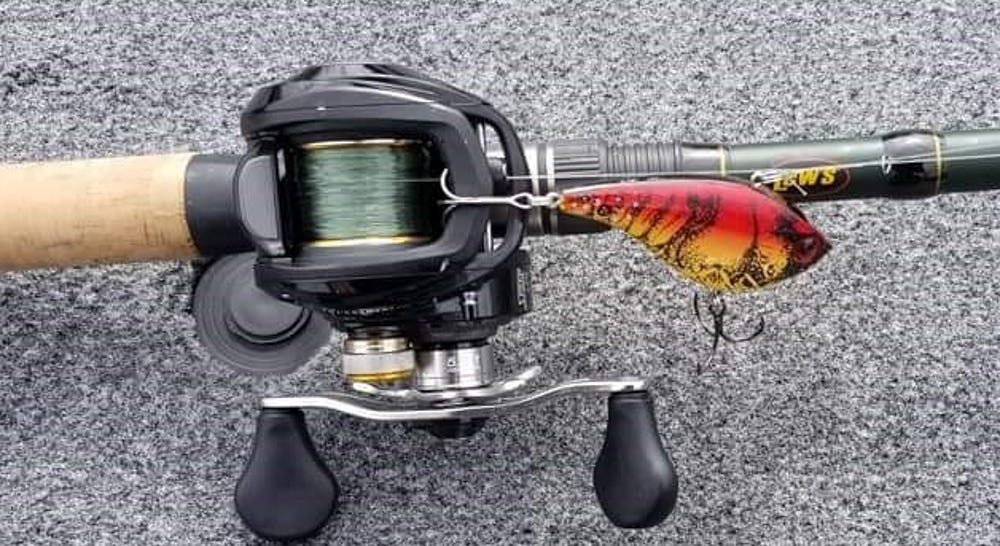 A number of factors tell Scalish whether to tie on a Cordell Super Spot or a BOOYAH Hard Knocker. They include the depth, water temperature and the height and density of the grass, or the bottom makeup if there isn't any grass.
"The Cordell Super Spot has more resistance," Scalish said. "This really helps when you need to retrieve a lipless bait over the top of shallow grass. Plus, you can retrieve it slower because it runs higher in the water column."
The Hard Knocker has less water resistance and a tighter vibration than the Super Spot, Scalish explained. It is a better choice than the Super Spot for fishing faster and deeper, and when you employ a lift-drop retrieve.
"I burn the Hard Knocker when I want to trigger reaction bites," Scalish said. "It also kicks tail when I bounce it slowly over gravel points or use the yo-yo tactic."
Alabamian Jimmy Mason, a former Bassmaster Elite Series pro, also favors the Hard Knocker as well as the One Knocker for the bottom-tagging, yo-yo presentation. Mason is a renowned fishing guide on Guntersville, Pickwick and other Tennessee River impoundments in North Alabama.
"From a lift-and-drop standpoint, the Hard Knocker and One Knocker are better than the Spot," Mason said. "Those baits are designed to sink nose down with a nice flutter."
Scalish reserves the One Knocker for times when a multitude of other anglers are slinging lipless crankbaits that emit rattling sounds. In this situation he gets more bites with a One Knocker because it puts out a hard, dull thud that the bass haven't gotten wise to.
Mason goes with the One Knocker when he fishes short grass in water deeper than 5 feet or so early in the season.
"I fish it slow to keep it down in the grass," Mason said. "It has a hard thump and I can feel it vibrating better."
Proof in the Pudding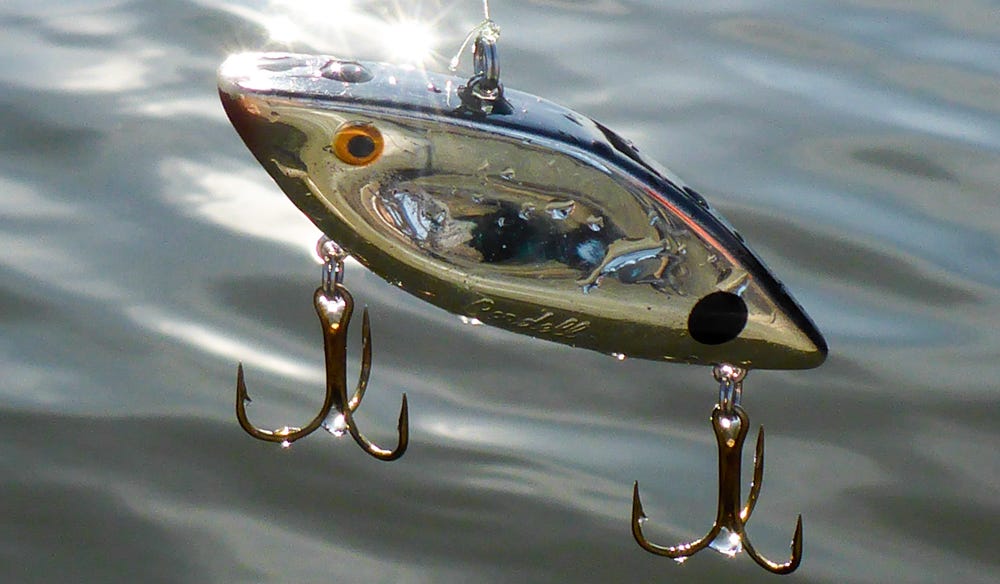 Mason recalls put the One Knocker and Super Spot to work while guiding two anglers from Chicago on Lake Guntersville in mid February. The first two weeks of the month had been extremely cold, but it changed drastically with highs in the 60s by the time the Chicago anglers arrived.
The warming trend had pulled the bass to the downriver ends of main-river bars that were covered with short milfoil and eelgrass. The bar they fished topped out 4 feet below the surface and tapered into deeper water on the lower end.
"I positioned the boat over 8 to 10 feet and told my clients cast toward the top of the bar," Mason said. "I had them slow roll Toledo Gold and Rayburn Red colored One Knockers down the slope over the grass. They caught about 20 bass that day, including one over 8 pounds."
They returned to the same bar the next day, but the bass had vanished. Because the previous night had been warm, Mason suspected that the bass had moved 100 yards into the shallows near the bank. He wisely decided to check it out. The water temperature there was 50 degrees, 2 degrees warmer than the water over the bar they had been fishing.
"Two degrees might not seem like much, but it's a big deal at that time of year," Mason said. "The water was less than 2 feet deep and covered with scattered milfoil clumps."
Mason clipped off the 1/2-ounce One Knockers on his clients' lines and replaced them with 1/4-ounce Super Spots. The light lipless baits could be retrieved slowly and still run above the shallow bottom. His clients caught twice as many bass as they had the previous day, including 10 that weighed over 6 pounds.
"That 1/4-ounce Spot really shines in February on Guntersville and Pickwick when warm, sunny days pull the bass into the shallows," Mason said. "Dark pockets on the bottom warm up fast and that's where you catch them."
Tackle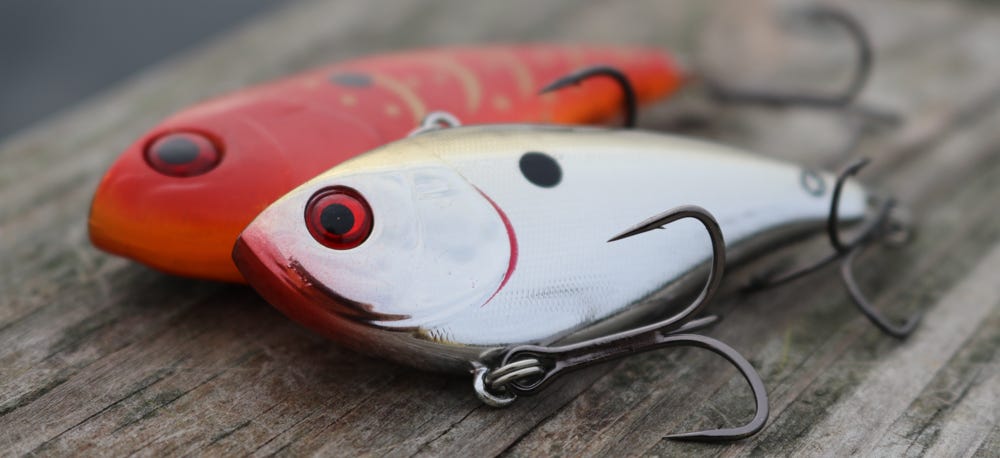 Some anglers use soft action fiberglass rods when they fish lipless crankbaits, believing they lose fewer bass. A soft rod may suffice when you're cranking over a hard bottom, but it is a poor choice for fishing submerged grass. A sluggish rod allows a lipless rattler to become hopelessly fouled with grass time after time. A fairly stiff graphite rod is an absolute necessity for snapping a lipless rattler cleanly through the vegetation.
Scalish relies on a 7 1/2-foot medium-heavy, fast-action graphite rod paired with a 6.3:1 gear ratio casting reel. A faster reel tends to overwork the crankbait in cold water, he stated. He fills the reel with a low-stretch line, which also helps a lipless rattler snap free of grass. He goes with 17-pound fluorocarbon or 30- to 50-pound braid.
Mason opts for 30-pound braid in most situations. However, he switches to a 12- to 17-pound low-stretch copolymer line when he wants to keep a lipless rattler running above the grass in shallow water.
"Unlike fluorocarbon that sinks, a copolymer line floats," Mason said. "It helps me keep my bait from sinking into the grass."
Color Preferences
In Florida, Scalish likes a black, gold-chrome color because it resembles golden shiners, bluegills and needlefish, which are the primary baitfish in that part of the country.
In other regions he favors hot red and hot orange colors when the water is in the 40s and baitfish colors when the water gets over 50 degrees.
Red-hued lipless rattlers and gold/black back are Mason's primary colors.
Bonus Pro Tip Videos
Stetson Blaylock
To stock up on lipless crankbaits and other great lures and for more how-to content, visit
Lurenet.com