Learn the virtues of using a YUM Pulse swimbait for an array of gamefish species in freshwater and saltwater settings.
Like many swimbaits, the YUM Pulse was designed primarily for catching black bass, especially largemouths, smallmouth and spotted bass. It does that job exceptionally well, excelling when used for a variety of bass fishing techniques, and the lion's share of anglers who buy Pulse swimbaits do so with bass fishing in mind.
Those truths acknowledged, if you're a multi-species angler and you have not taken note of the Pulse's slender baitfish profile and enticing swimming action, you might be missing out on some outstanding fish-catching opportunities. Whether you're talking about stripers and hybrids in Southern reservoirs, walleyes and pike in northern lakes or various saltwater species, if you target predator species that ever feed on baitfish that are between about 3 and 5 inches in length, you probably need to give the Pulse a closer look.
YUM Pulse Features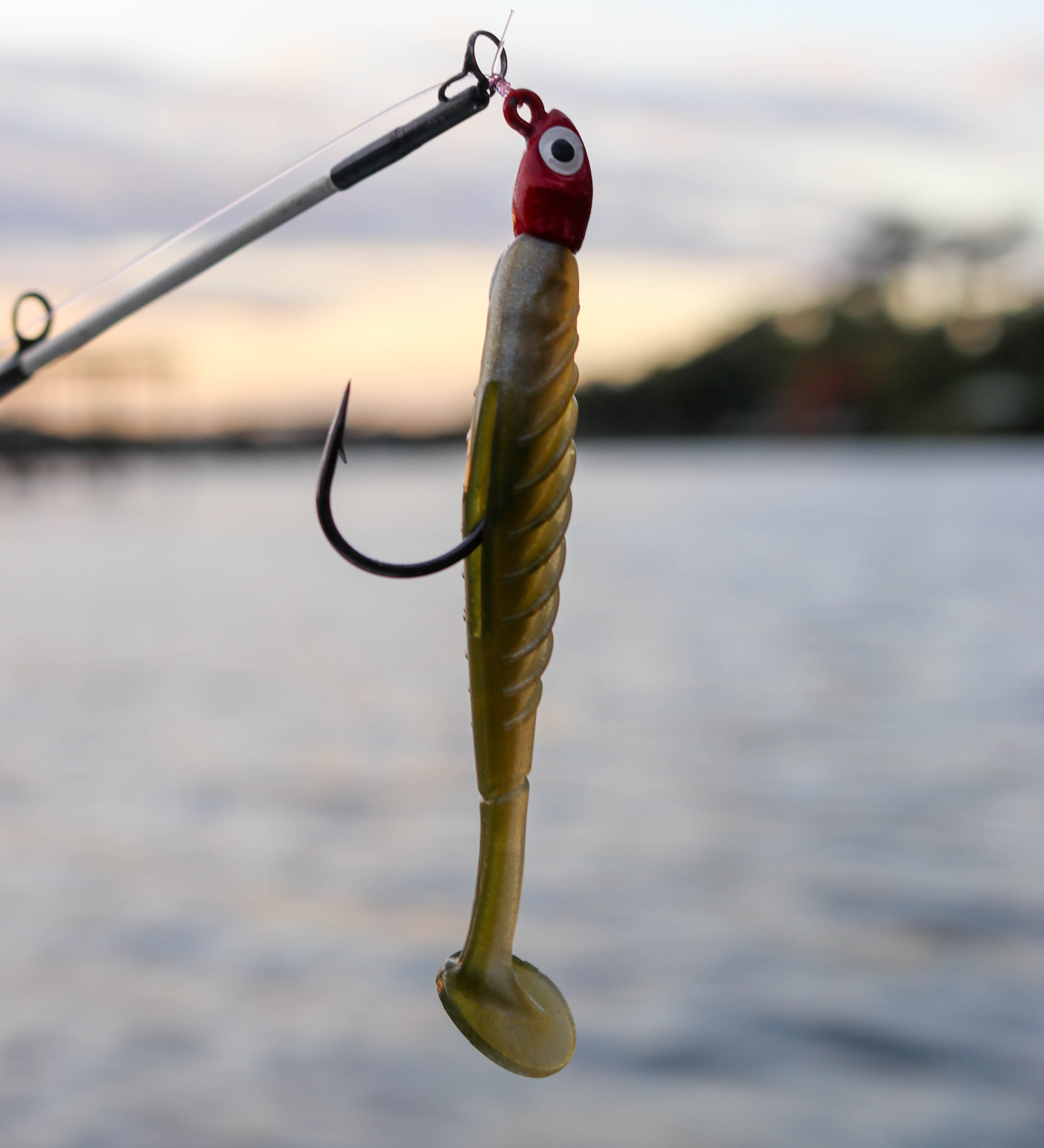 The YUM Pulse, which comes in 3.5- and 4.5-inch sizes, has a slender baitfish profile that looks natural and suggests an easy meal. It has a narrow tail base with a "pulsing" paddle at the end.
The Pulse's action blends two important qualities seldom found in the same swimbait. First, the tail wobbles and thumps like a real swimming minnow. At the same time, the Pulse has a slight side-to-side roll, with the entire body rolling back and forth like a tight-wiggling crankbait.
Adding appeal, the Pulse has a ribbed body, with angled ribs designed to move extra water and get the attention of fish through their lateral lines. The Pulse also has a hook slot in its back to facilitate easy, straight rigging and to allow for better hooksets with weedless rigging.
The Pulse comes in more than a dozen colors, including several natural baitfish colors and bold attractors like Clear Chartreuse Shad and Sinful Shad, which has a blue back and a chartreuse belly.
Rigs and Presentations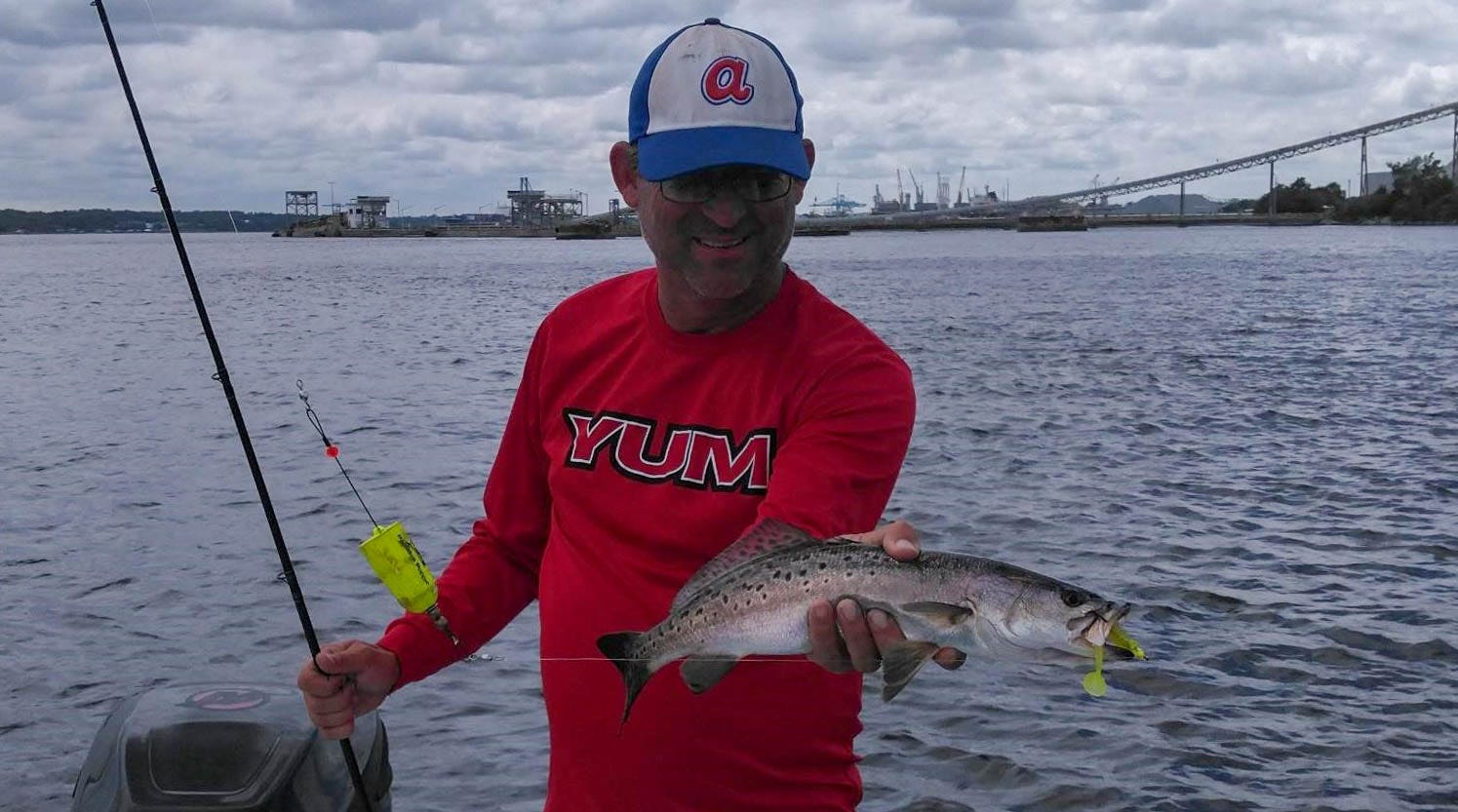 For fishing in open water that is free of snaggy cover, it is often tough to top simply stringing a Pulse onto a jighead with an open hook, casting it and swimming it back. With a light jig – say a 1/8- or 3/16-ounce – this allows for highly natural finesse presentations that are ideal for clear water and for enticing strikes from fussy walleyes or speckled trout. By switching to a heavy jighead, the same approach works well for casting to stripers and other species in strong tailwater flows and casting into the surf. Jighead presentations can be slow or fast, shallow or deep and steady or broken by twitches and pauses to trigger strikes.
Weedless rigging is often needed for fishing around cover, such as oyster bars for redfish or wing dams in walleye waters. Good options for weedless rigging include a Texas rig or a belly-weighted hook, with the former being the most common choice for bumping bottom or working through vegetation and the latter being better suited for swimming a Pulse close to cover.
Of course, Pulse swimbaits are exceptionally well suited for fishing on a YUMBrella Flash Mob Jr
or other umbrella-style multi-rig. Like the Pulse itself, these rigs get used mostly for black bass. However, during winter, when baitfish tend to congregate and suspend, these rigs work great for everything that eats those baitfish. In fact, trolling umbrella rigs for striped bass in freshwater and saltwater was popular long before the castable versions were designed.
Another highly effective rig, which is used almost exclusively for inshore saltwater fishing but would work well in other settings, if employed, is to present a YUM Pulse on a jighead a few feet beneath a popping cork, such as a Bomber Paradise Popper X-treme.
The cork serves triple duty: calling fish by popping and rattling with every jerk of the rod; suspending your bait in the strike zone; and letting you know when fish bite. This approach is exceptionally effective around marsh edges, near oysters, against seawalls and over sandbars, and a Pulse offers the perfect profile and amount of tail action to entice strikes when redfish, trout or flounder come to investigate.
The Species Mix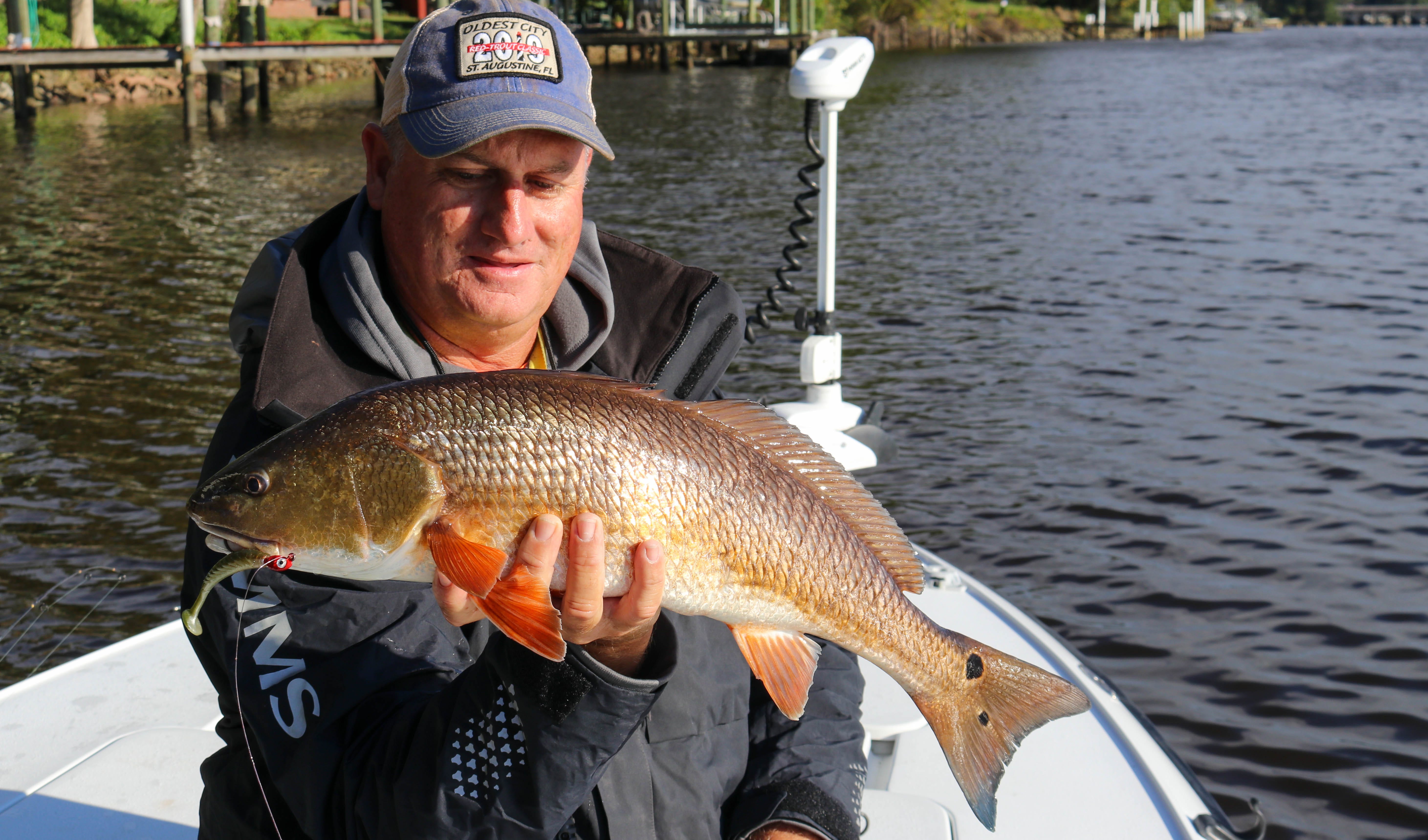 A good argument could be made that the YUM Pulse has been most overlooked as a walleye lure. The slender profile makes it a very good match for shiners and alewives and other important walleye forage species, and the Pulse has a great swimming action, even at the slow speeds that are sometimes needed to coax walleyes into biting. A Pulse also creates minimal resistance, making it easy to get down for fishing near the bottom in deeper water and in river current, even without heavy weighting.
Stripers, hybrids and large white bass are also very well suited for targeting with a YUM Pulse. Both sizes of Pulse match common forage for these species, especially in waters where herring or alewives are prevalent. A Pulse on a jighead is ideal for casting to schooling stripers and often will produce larger fish than a topwater lure worked among the breaking fish.
The Pulse hasn't found it's way too much into coastal anglers' tackle boxes, but where it has been discovered, anglers contend that is has the ideal profile and action for spotted seatrout (speckled trout), redfish and flounder. The 3.5-inch version is especially well suited for targeting trout, while both sizes have applications for redfish and flounder.
Fished on a heavy jighead for long casts and fast presentations, a Pulse also works wonderfully for prompting attacks from bluefish and stripers, both in the surf and in bays.
In truth, species mentioned are still only a fraction. Steelhead, salmon, pike, jack crevalle, cobia and snook and many more species have potential applications. Don't limit yourself as you consider possibilities!
Swimbaits and Accessories
Bomber Paradise Popper X-treme
Visit the
Lurenet blog
for more articles about fishing lures and techniques or search by brand for your favorite fishing lures.