Whether you target walleyes, panfish or some other species, it's important to be equipped with the right lures when you hit the ice.
If you're an ice fisherman, few things are more agonizing than the wait for safe ice. You've been wearing out your weather app, hoping to start seeing crazily low lows in the 10-day, all the while dreaming and scheming about where you'll hit the ice first and how your hard-water season will progress.
Wishing won't ready the ice sooner, though, so you might as well make the best use of the wait time. One way to do that is to prepare your ice gear, getting all in good order and making certain you have the tackle needed when you finally get out on the ice. With such planning in mind, we've put a great selection ice fishing lures on sale throughout November. Everything on our Ice Fishing Lures page will be automatically discounted 15 percent in the cart through Nov. 30.
Also to aid your preparation, we'll look at some of the lures that are important to have ready if you want to start your ice season right!
Lindy Glow Spoon/Glow Streak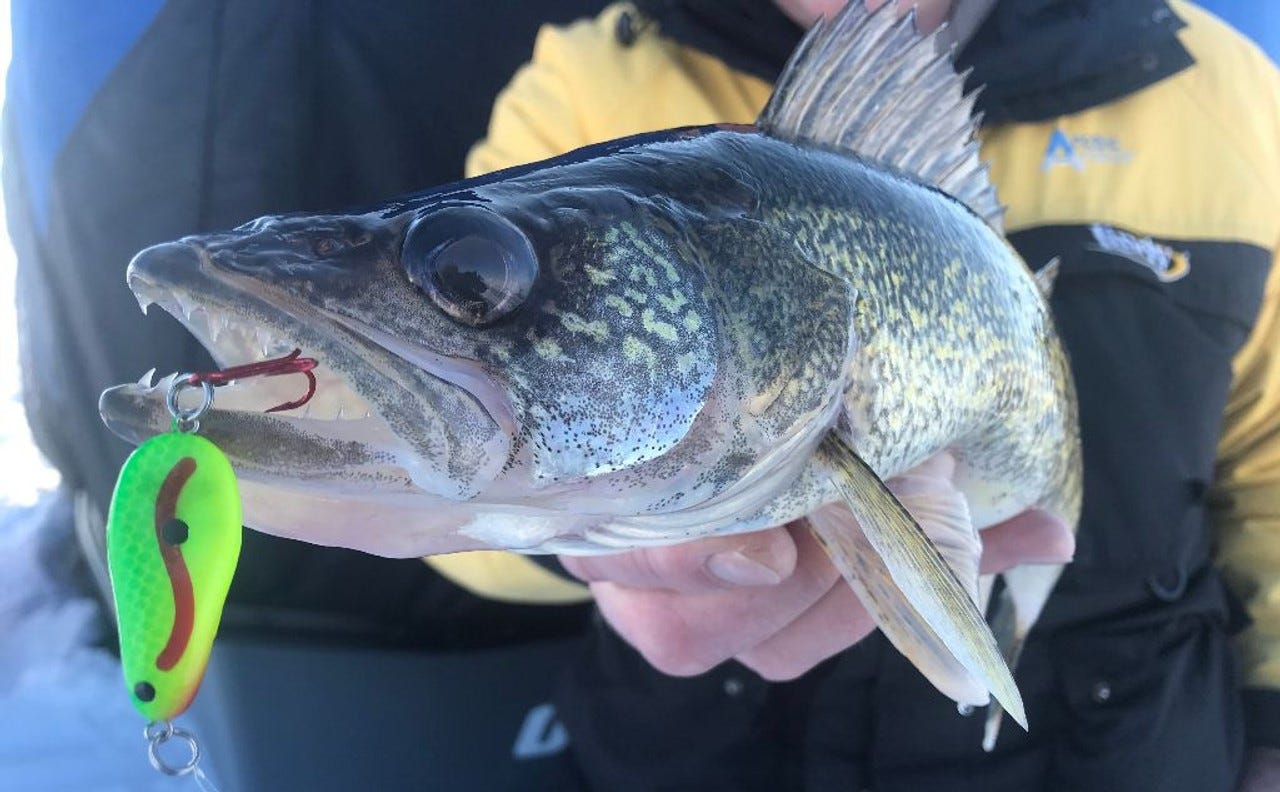 The Lindy Glow Spoon and Glow Streak have a critical common denominator that have made them two of the hottest lures across the ice belt for the past couple of winters. Both take special, insertable Glow Sticks, which illuminate them from the inside out, creating tremendous visibility under the ice. These glowing baits coax bites even from tentative fish, but they also prompt hard strikes from aggressive walleyes and other game fish, making them excellent lures for early in the ice season.
The Glow Spoon, as the name suggests, has a classic spoon shape and enticing wobble and loud rattles. The Glow Streak is a jigging/ripping minnow that wiggles, darts and glides, according to how you move the rod. The Glow Spoon comes in three sizes and the Glow Streak in two sizes, and both are available in a broad range of colors, including baitfish imitations and bold attractor patterns, so collectively, Glow Spoons and Glow Streaks offer something for a vast range of ice fishing situations and multiple species.
Lindy Rattl'n Flyer Spoon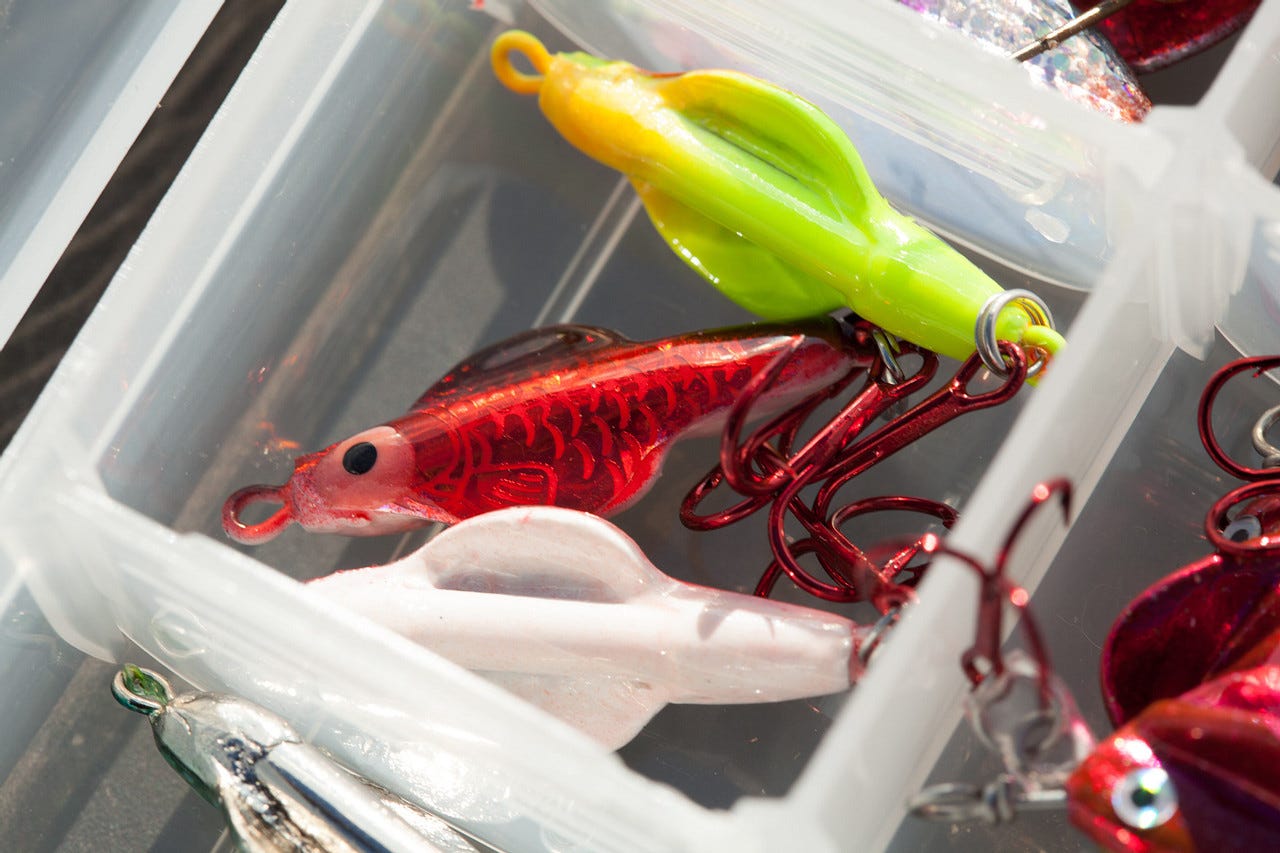 A proven producer that belongs in every ice angler's box, the Rattl'n Flyer Spoon moves erratically when jigged and offers a distinctive glide on the fall, allowing you to work a broader area. Its brass rattle calls fish from afar and makes it an outstanding lure for drawing in fish. The Rattl'n Flyer Spoon comes in four sizes, ranging from 1/16-ounce to 1/4-ounce, providing tools for everything from early ice bluegills to walleyes and pike. A dozen colors include several that feature natural scale patterns.
Lindy Quiver Spoon/Rattl'n Quiver Spoon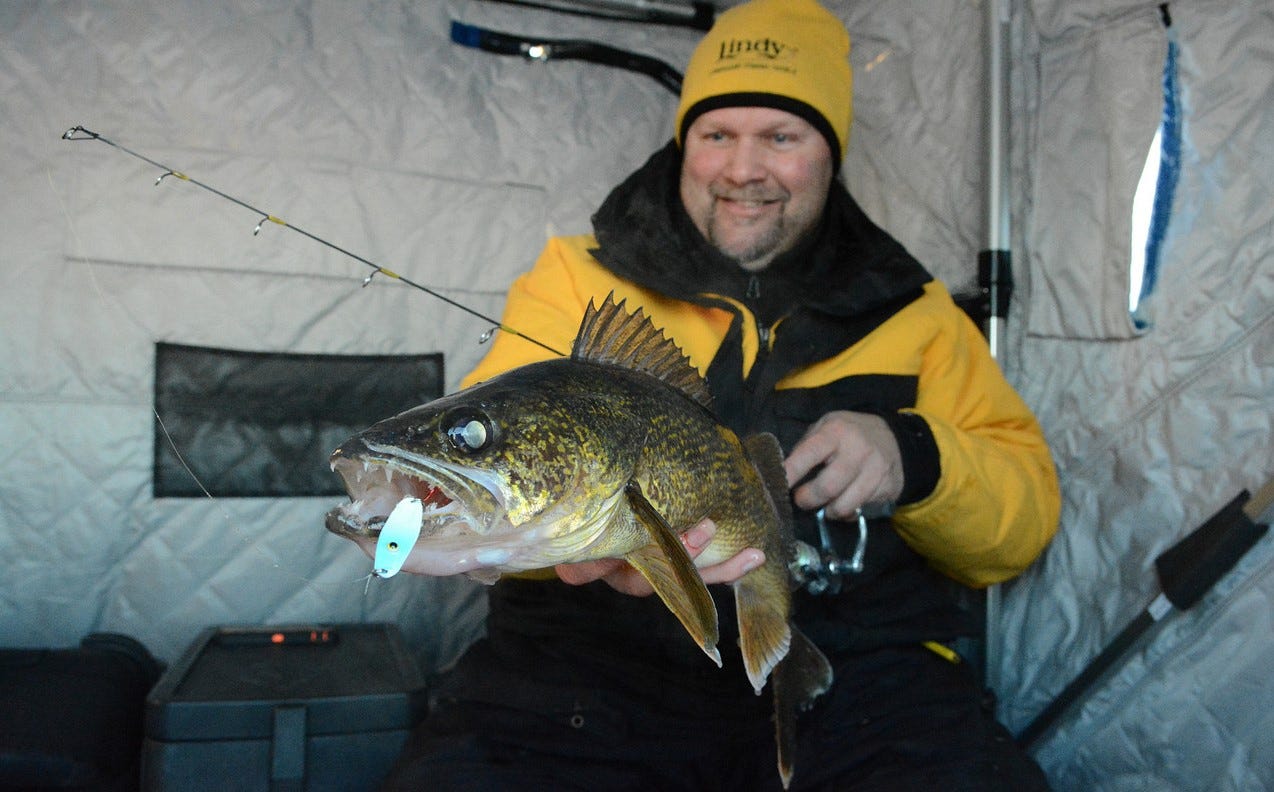 The Quiver Spoon, made from lightweight metal, provides the flutter and flash of a spoon but with a slow fall that fish can't resist, even when an early cold front or heavy fishing pressure makes them less aggressive. Making a good thing even better, this year Lindy has added the Rattl'n Quiver Spoon, which offers the same slow fall, flash and action but with a rattle built into its eye to call fish from farther away and trigger extra strikes. Original and Rattl'n versions of the Quiver Spoon are available in three sizes and a great mix of colors that includes metallic finishes, baitfish imitations and glow colors.
Panfish Selection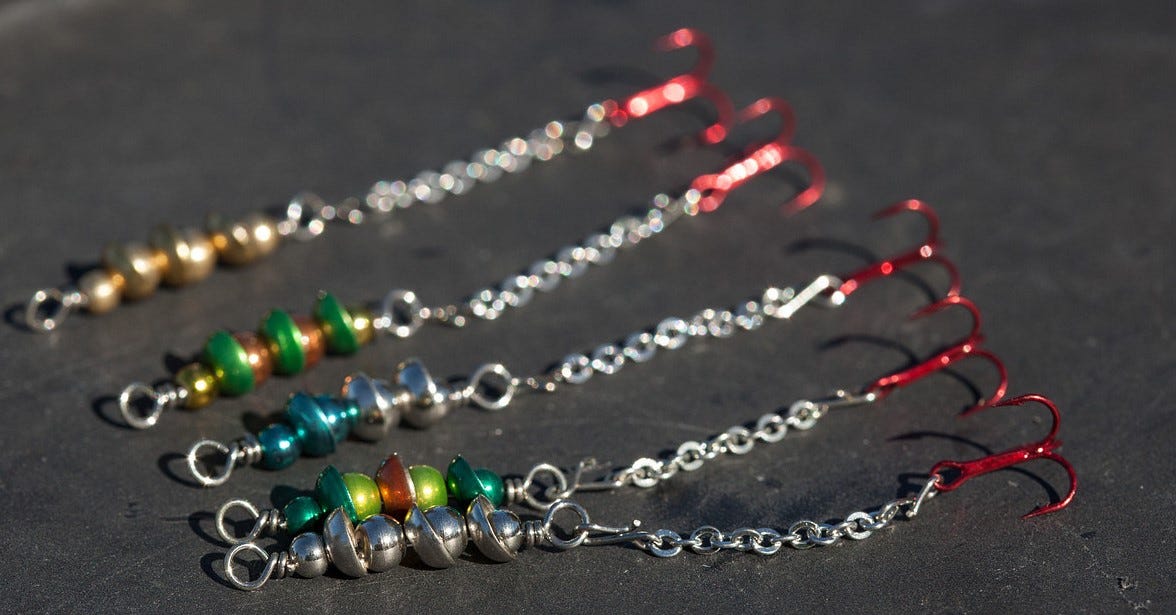 If crappie, perch or bluegills are important targets for you, it's vital to be able to offer a variety of looks for different situations. The Frostee Spoon, Tungsten Toad and Perch Talker, all sized right for panfish appeal, fit three different niches and provide a range of ways to deliver bait effectively.
The Frostee Spoon has the wiggle and flash of a spoon but is small and compact and has a decisive action. It comes in two sizes and a dozen colors, including several Techni-Glow colors.
The Tungsten Toad is the perfect ice jig for presenting waxworms, maggots or other bait. Tungsten construction gets it down quickly, and the design allows it to hang horizontally, for natural bait presentations.
The Perch Talker is a unique ice lure, with a series of brass balls and discs that bang together to create flash, sound and vibration, plus a treble hook, which is separated from the lure's body with a lightweight chain for an extra measure of subtlety and natural bait presentations.
Bobby Garland Baby Shad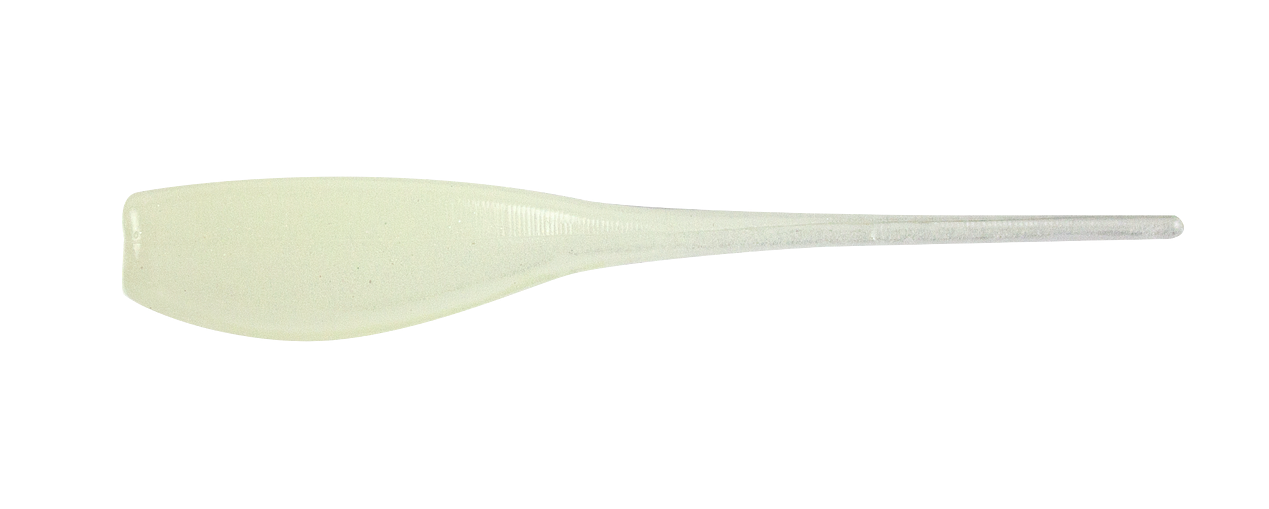 The Bobby Garland Baby Shad wasn't designed with ice fishing in mind. You don't need to tell that to the fish, though, and an ever-growing group of ice anglers know that a Baby Shad's configuration makes it spectacular for working through the ice.
If you hold a Baby Shad in front of you, you'll see that it's nearly impossible to keep the tip of the tail still. The same thing happens in the water, creating a subtle and irresistible shimmy when you hold the rod tip still and an extra jiggle with every rod movement.
The Baby Shad also has a natural baitfish-imitating profile, and it comes in an extraordinary selection of colors, including a mix of Mo' Glo colors, which can be extremely valuable on dark days and when snow covers the ice.
Bobby Garland Itty Bit Series
Unlike the Baby Shad, Bobby Garland's Itty Bit series was developed at least in part with ice fishermen in mind, and development was partially prompted by requests from the ice community. These diminutive versions of popular Bobby Garland baits have skyrocketed in popularity for many applications, including hardwater fishing for bluegill, yellow perch, crappie and more. Sometimes ice fishing for panfish calls for serious finesse, and these 1.25-inch baits meet that need in marvelous fashion.
The Itty Bit Swim R is like a tiny Baby Shad, except with a slight joint in the body and a swim foot on the tail for added action. The Itty Bit Slab Hunter is a miniscule minnow bait that shimmies spectacularly with the slightest jiggle. Bobby Garland Itty Bit Jigheads are 1/48- and 1/60-ounce roundhead jigs that match well with Itty Bit baits and have a No 8 hook that's ideal for bluegills and perch.
Crappie Pro Jigheads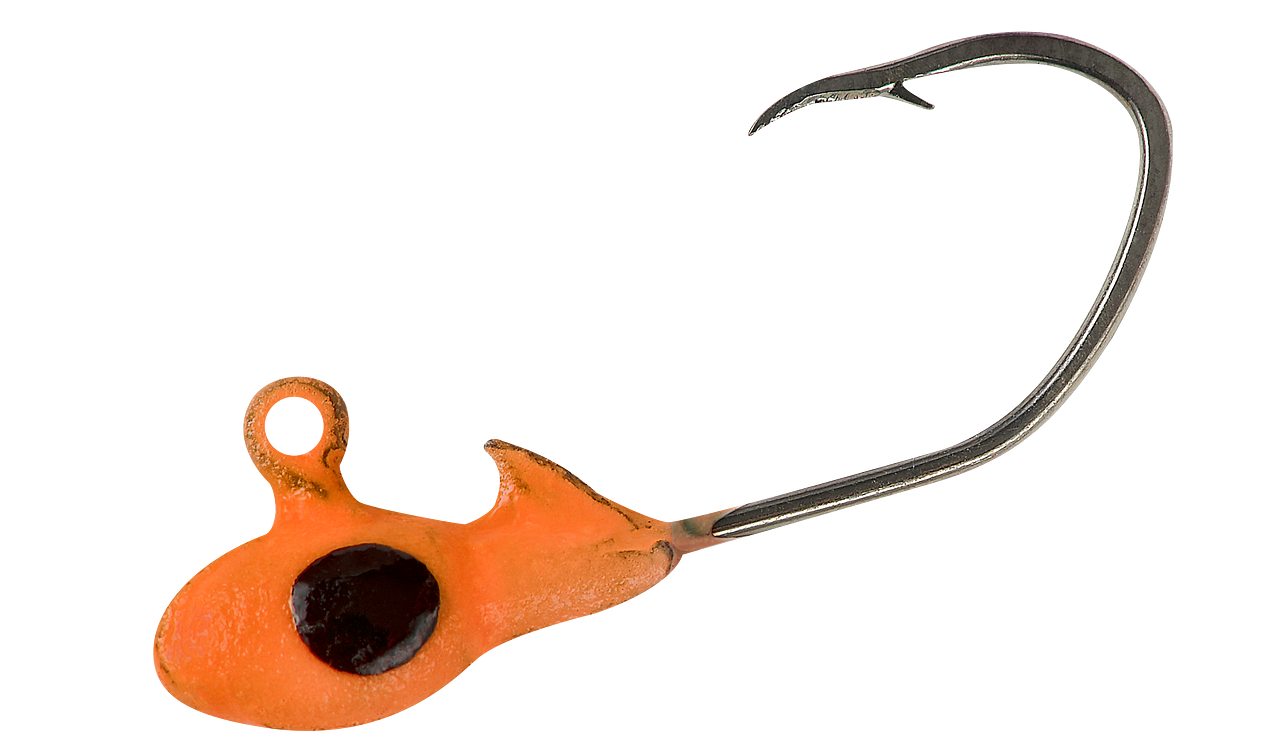 Two styles of Crappie Pro Jigheads offer real benefit for ice fishing – and not only for crappie! Mo' Glo Jigheads and Overbite Sickle Mo' Glo Jigheads, as their names suggest, both have glow color painted heads, which can provide big value under the ice, whether you are presenting plastics, bait or both. They're also balanced to hang horizontally with a loop knot, allowing for natural ice fishing presentations.
Mo' Glo Jigheads come in 1/24, 1/16- and 1/8-ounce sizes, meeting a broad range of applications. The Overbite Sickle Heads feature a unique bend that fits tiny baits, like those in the Bobby Garland Itty Bit series, but with a hook bend that is well suited for crappie and other fish with larger mouths. The Overbite Sickle Mo' Glo heads come in 1/16-, 1/32- and 1/48-ounce sizes.
Visit our
Ice Fishing Lures
page to see all ice offerings that are on sale for 15 percent off through Nov. 30.