Learn about the Norman Speed N Jr and its important role for spring bass fishing.
Reeling slowly to tiptoe my bait through the shallow wood I was feeling, I knew my Speed N Jr was in a good place – on the outer edge of what looked like an ideal spawning pocket. When the bait stopped wiggling and began moving sideways on its own, I set the hook with a satisfied smile. When the fish pulled back and I could feel that it was a good one, I'm certain the smile widened.
It was my first time fishing with the new Norman Speed N Jr – maybe my fourth or fifth cast – and the bait performed exactly as intended, deflecting shallow cover, and appealing to a stout spring bass. I was near a parking area at a small public fishing lake that gets a lot of use, fishing a pretty pocket where the bass undeniably see a LOT of lures.
Let's take a closer look at the Speed N Jr, considering why it was created and how to use it to catch more bass.
Lure Specs
The Norman Speed N Jr remains true to the highly popular Speed N in its shape, sound, diving depth, and swimming action. It has a tight pitch-and-roll action, a semi-square lip to help it deflect cover and butyrate body construction to create a dull sound that sets it apart from most crankbaits.
The Speed N has been a huge success since its introduction, two years ago, and produced two top five finishes in the 2020 Bassmaster Classic. It is ideal for shallow cranking, especially in cooler water, and is effective kicking over the top of cover.
Feedback from anglers about the original Speed N almost immediately revealed need for a slightly smaller version of the same lure. The Speed N Jr is 2.35 inches long (Speed N is 2.75 inches), weighs 3/8 ounce and runs 4 to 6 feet deep. It comes in five of the most popular Speed N colors.
When to Use It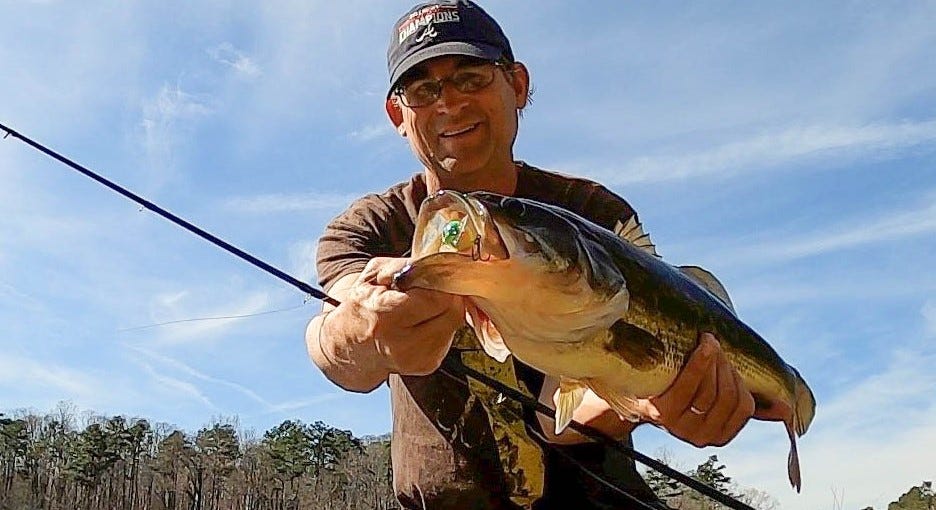 The Speed N Jr will produce bass in a wide range of settings. Like the original Speed N, however, it was created primarily for fishing in the cooler water that lingers through much of spring and returns during autumn. The tight action helps this little crankbait imitate chilled baitfish and makes it extra appealing to bass that are likewise chilled.
The Jr size specifically appeals to bass that are a bit fussy, which commonly happens during or just after a cold front and in situations where fishing pressure is extra high. The Speed N Jr also provides an extra good option when you see smaller baitfish in the water or when bass spit up baitfish and you notice that those baitfish are at the small end of the spectrum.
Beyond the original design intent applications, the Speed N Jr undoubtedly will excel for creek and river smallmouth and spotted bass around shoals and along rocky banks of streams. Its profile and capacity to deflect rocks makes it ideal for that application.
"You want a cold-water crankbait. This little thing is a catcher!" Chad Warner, Product Director, Norman Lures.
Where to Fish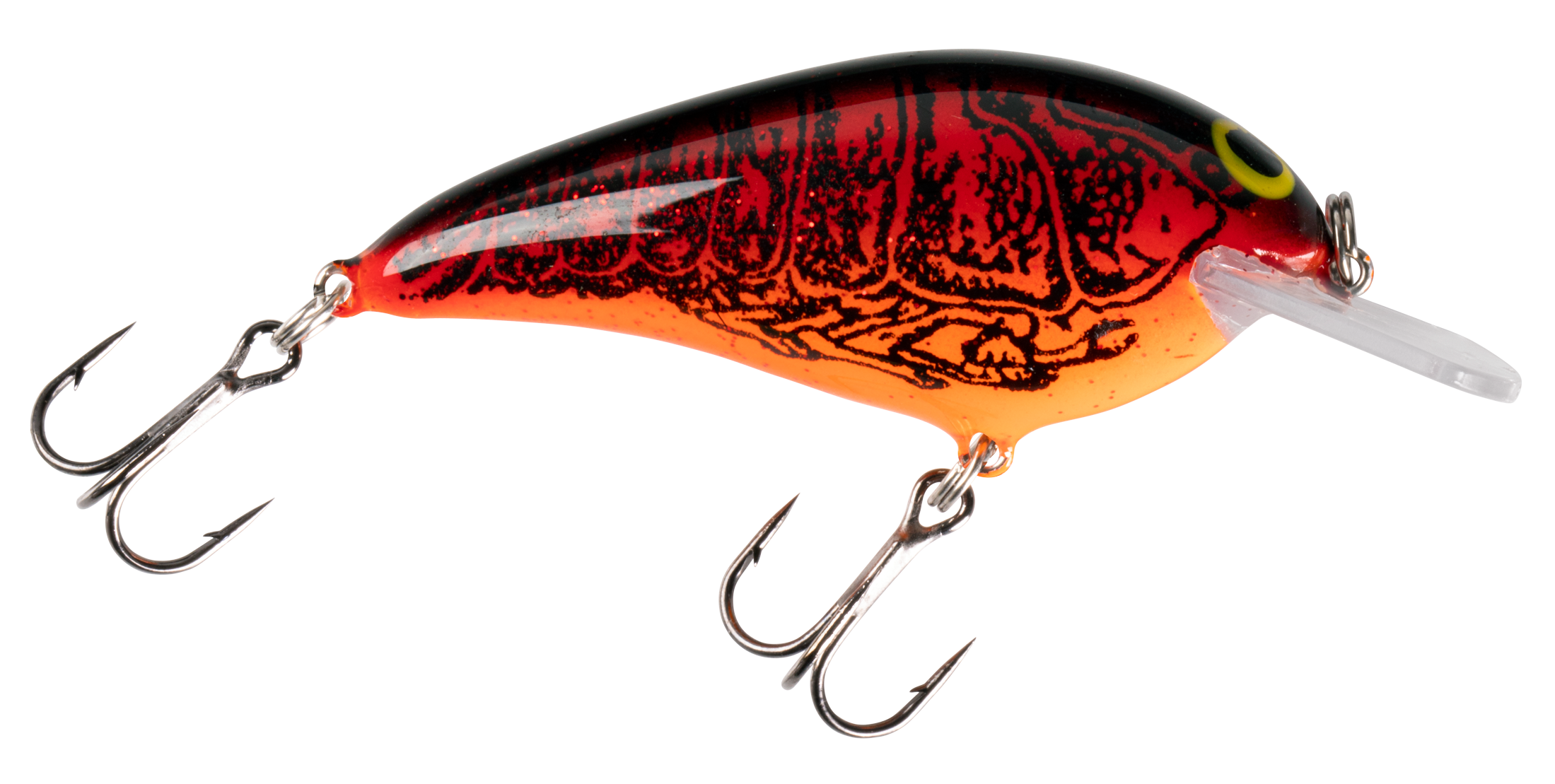 The Speed N Jr is best suited for water that's less than 6 feet deep or where the top of the cover is within that depth range. That allows it to kick rocks, stumps or brush to trigger strikes and to swim right at the top of the grass.
Prime areas for spring fishing with this approach include rock transition banks at the edges of spawning pockets, riprap banks, the tops of points, and flats that are studded with stumps or covered with submerged vegetation.
Location factors that point toward a Speed N Jr, as opposed to an original Speed N, include an abundance of small baitfish and extra clear water, especially on bluebird days, when fish are apt to be extra fussy.
Why a Speed N Jr.
There are several reasons to tie on a Speed N Jr. High among them are the natural baitfish profile, swimming action and distinctive sound. The same tight action and sound that have made the original Speed N so productive combine with the extra small profile to coax bites from bass that won't quite commit to a traditional-sized crankbait.
The Speed N Jr. also comes in five of the most popular Speed N colors, all created by Frank Scalish. Colors include two craw patterns, two natural shad patterns and a chartreuse/blue dominant shad pattern that provides an excellent option for dark skies and for water that's just a bit stained.
The Speed N Jr is also fairly heavy for its size and aerodynamic, making it easier to cast than other similar-sized crankbaits.
"There are times when bass don't want a big bait, so we designed the Speed N Jr." Frank Scalish, Lure Designer, Norman Lures
How to Fish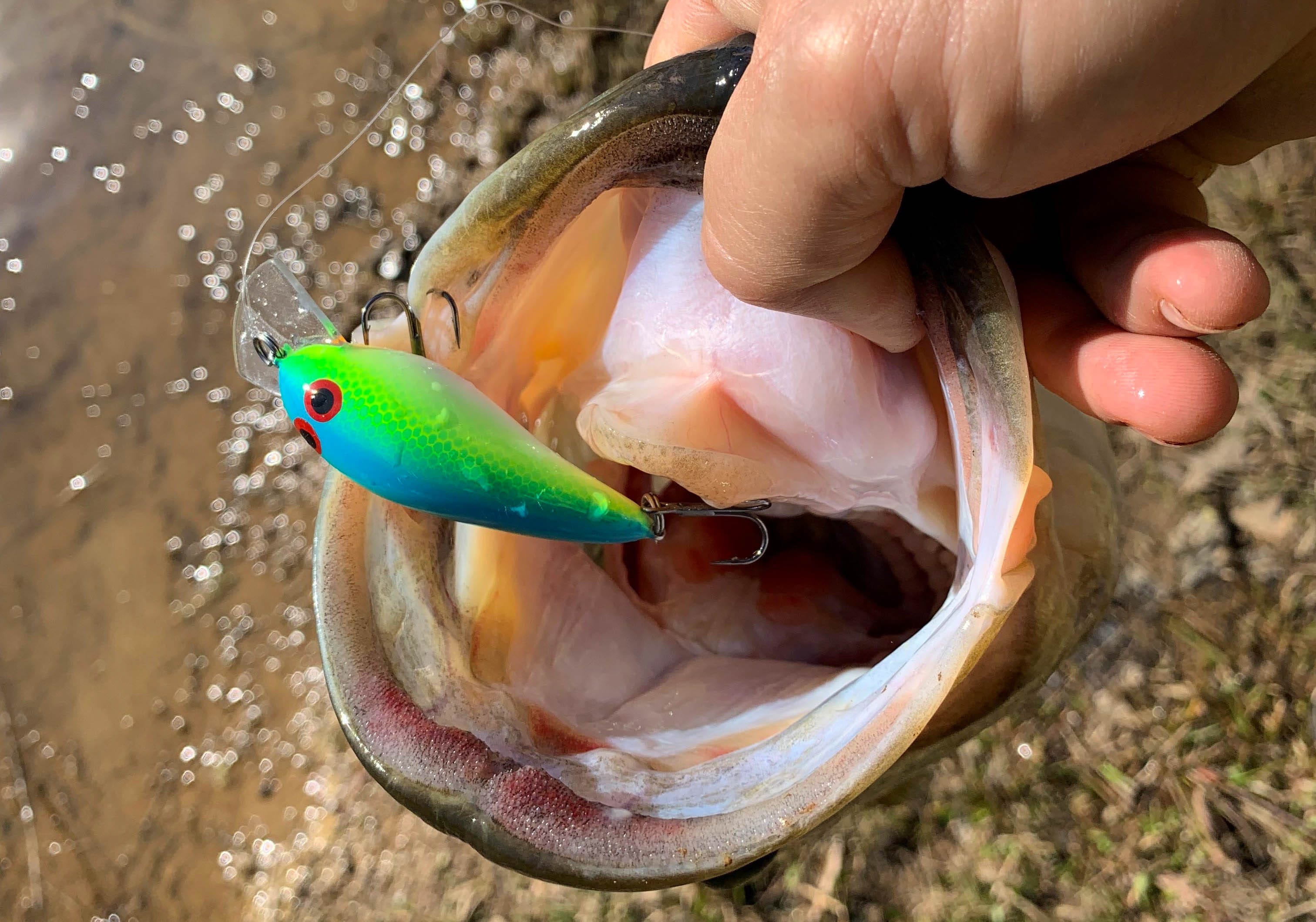 Because the Speed N Jr only dives to about 6 feet, it's important to keep the bait over the depth or where it can hit cover that reaches into the 4- to 6-foot range for as much of a cast as possible. For riprap and steeper rock banks, that often means paralleling the bank with casts. Casting across the tops of points or humps and working flats in various directions can be highly effective.
Whatever the locations, the Speed N is best fished at with a mostly steady presentation but slowed when it hits cover – especially wood cover or craggy rocks that are apt to snag lures. If worked gingerly and paused when it hits cover, it will do a good job of defecting.
Another very good approach during spring is to fish the Speed N Jr over the tops of developing grass beds, ticking the vegetation as it goes along and ripping it free when it gets hung.
Hear what Norman lure designer Frank Scalish had to say about the Speed N and Speed N Jr.