Learn about the Heddon Super Spook Boyo and the important niches it fills for topwater fishing action from many species of gamefish.
"That's the new Boyo," said Micah Frazier, a Bassmaster Elite Series pro from Newnan Georgia, as he swung a topwater-caught bass into the boat. It was a cool autumn morning, and we'd been throwing subsurface lures. Frazier had spotted some minnow movement at that surface, prompting him to pick up his Super Spook Boyo rod.
The Super Spook Boyo, new from Heddon Lures, offers elements of new and old. It's a new size of Super Spook that fills an important niche for many different types of fishing in both freshwater and saltwater settings. However, it uses the time-proven Heddon Spook design and is easy to walk and effective for calling fish to the surface.
With a dozen or so other lure models already in the Heddon Spook family, it almost doesn't seem like there could have been a place for another Spook. However, the immediate popularity of the Boyo and the ongoing flow of success stories from all over the country leave zero doubt that need for this particular Spook existed.
Boyo Distinctions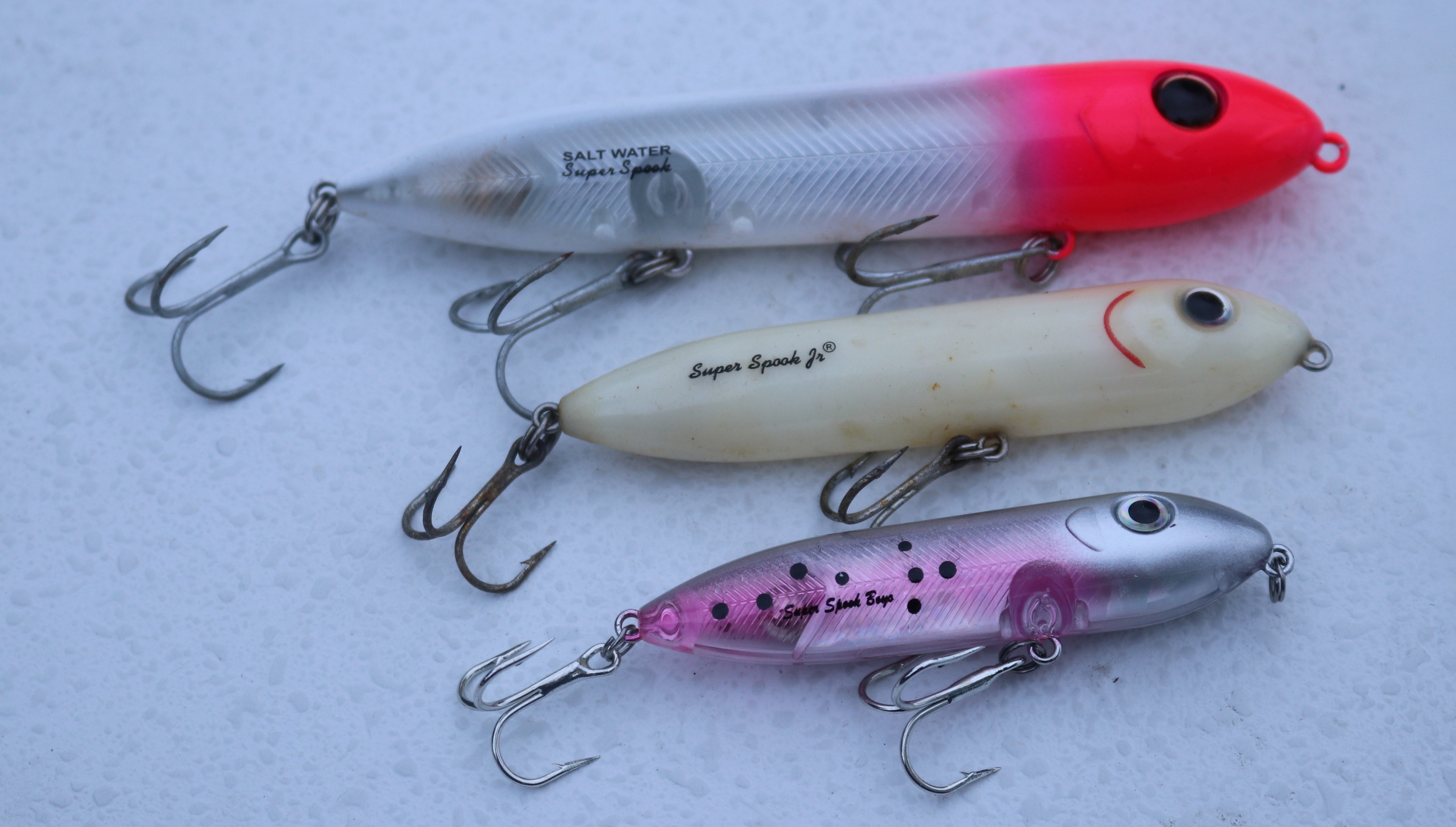 The new Super Spook Boyo is 3 inches long. For comparison, the original Zara Spook is 4 1/2 inches long, the Super Spook, 5 inches, and the Super Spook Jr., 3 1/2 inches. The Zara Puppy, a favorite topwater lure for small streams and ponds, is the same length as the Boyo. However, it has an extra slender profile, is pretty light at ¼ ounce and has No. 6 treble hooks. These are all ideal attributes for a Pup's most common uses but a little small and light for larger gamefish.
The Boyo weighs 3/8 ounce and is engineered for easy casting, even with baitcasting tackle. It also comes with the same strong No. 4 hooks that are used on the Super Spook Jr. The result is a Spook that offers a distinctively small profile but that is made to hold up against powerful predators like striped bass, redfish and big largemouths and that can be cast effectively on tackle designed for battling stronger fish.
The Super Spook Boyo has a single-ball, loud rattle that engages with every side-to-side kick to aid in calling fish from afar.
Applications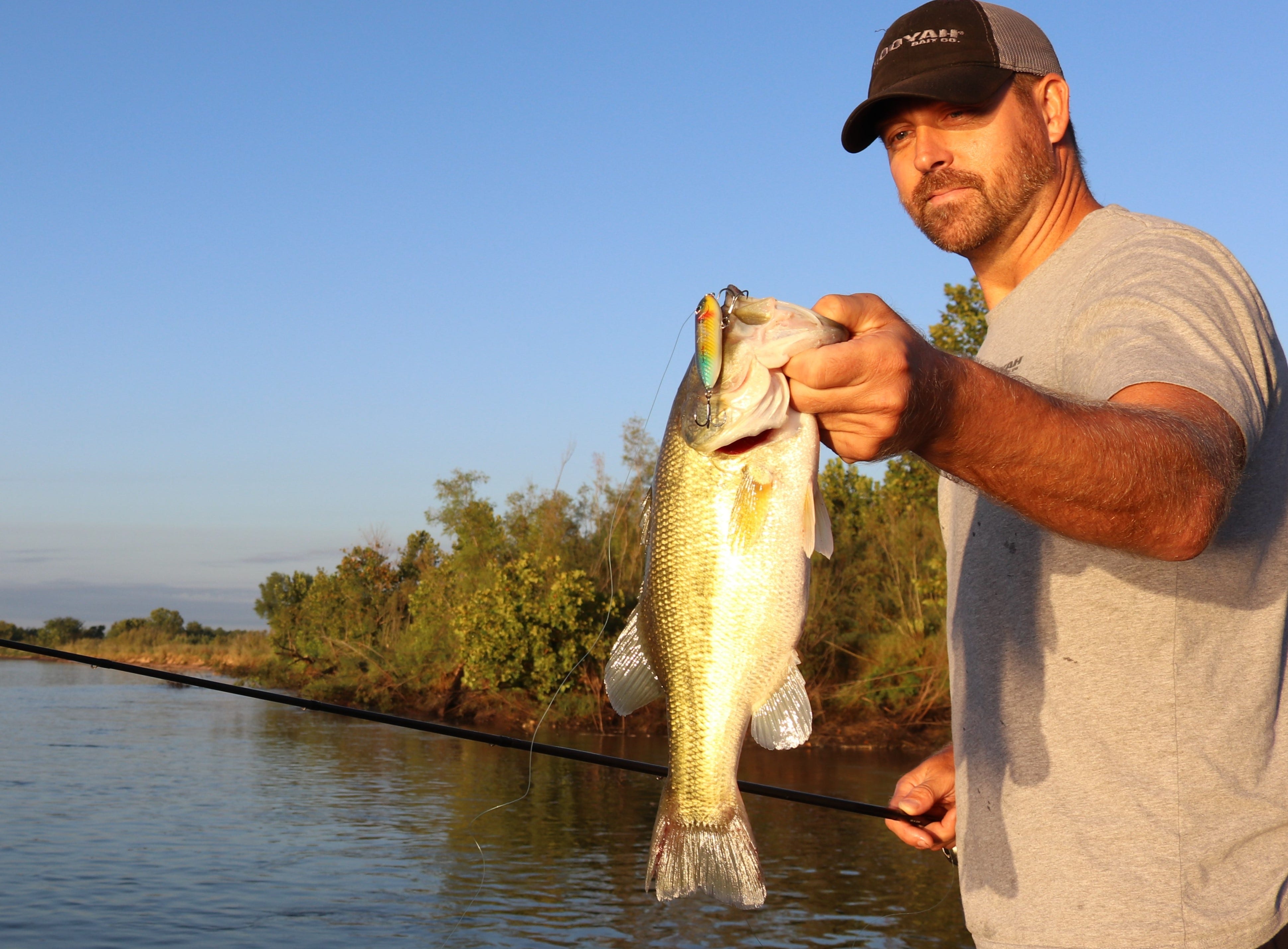 Officially released this summer at the ICAST show and only recently finding many store shelves, the Boyo is so new that this Spook's script is still being written. Several expected applications are already being confirmed, though, and new ones being discovered.
For starters, the Super Spook Boyo is extremely valuable for matching small forage. If you've ever encountered schooling bass or stripers that are relating to ultra-abundant small shad, you understand. When all the baitfish are small, predators instinctively become very size selective. There's simply no reason for them to risk attacking anything that doesn't fit that size profile. Whether you're talking about young threadfin shad, menhaden in the saltwater or some other forage species, having a lure of the correct size can be a big deal anytime bait of a certain size is very plentiful.
In addition, the Boyo can come into play whenever fish are little extra fussy and don't seem quite committed to a little larger topwater offering. The cause could be a cold front and bluebird skies, ultra-clear water, heavy fishing pressure or something else. If topwater action should be occurring and the bite just doesn't seem right, try a Boyo.
Of course, the Boyo also offers excellent fit for casting to stream smallmouths, shoal bass or spotted bass, especially in clear water. Anywhere you'd kind of want to throw a Zara Puppy but would prefer more casting distance and accuracy or a stouter bait for easier handling of quality fish, a Boyo is a good fit.
Worth Its Salt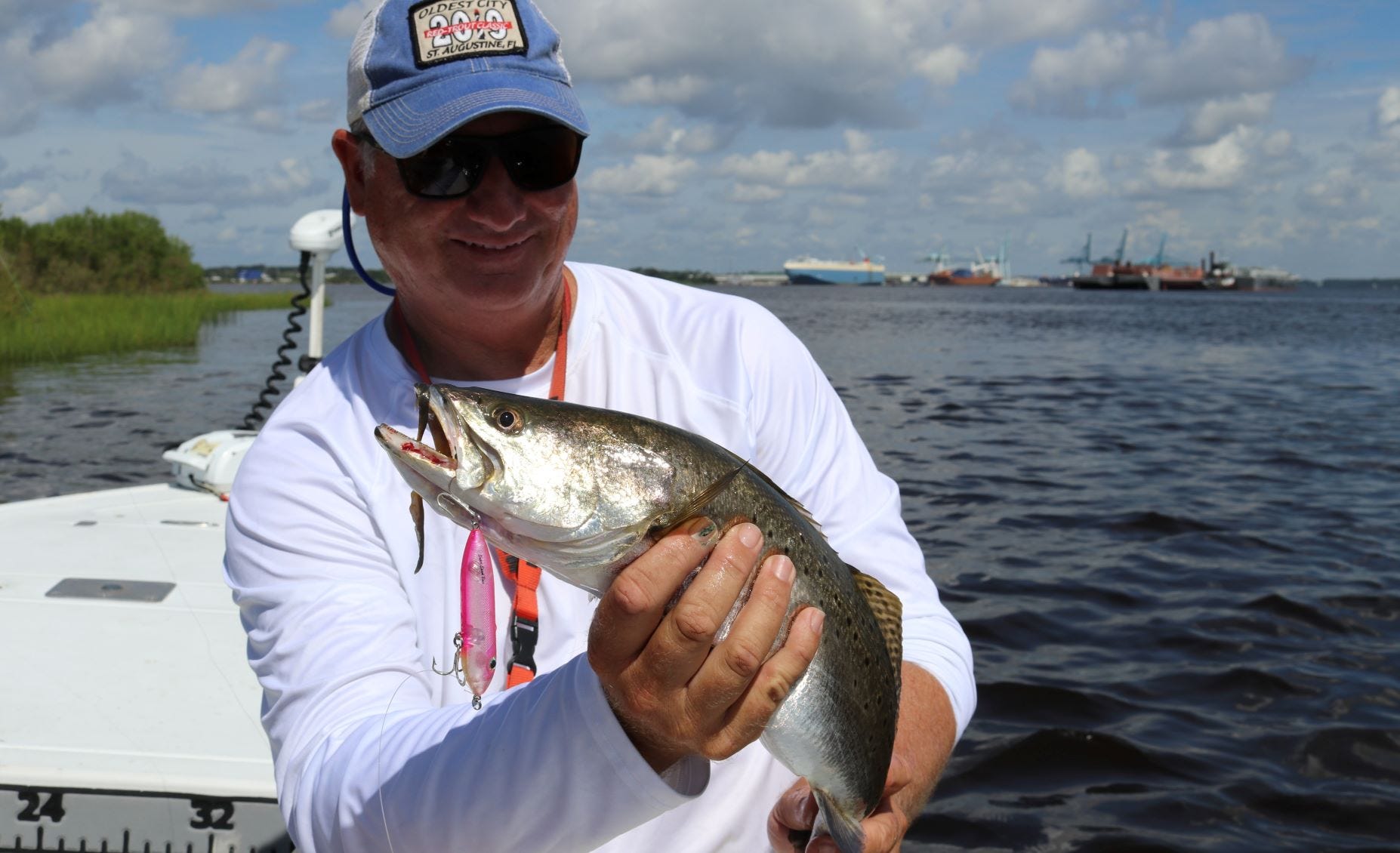 A smaller Spook with full toughness is extra important for inshore saltwater fishing applications. The Super Spook Jr. is extremely popular for casting to speckled trout and redfish on flats and in tidal creeks. On dead calm days and in extra clear water, the Super Spook Boyo takes the appeals of a Super Spook Jr. to a new level. Anglers targeting schooling stripers and bluefish also have been quick to embrace the Boyo, especially for fishing in bays and tidal rivers.
Development of the Super Spook Boyo was partly fed by demand from saltwater anglers, so Heddon knew those applications would be important. That's obvious by the fact that five of 13 available colors are "saltwater colors," and Boyos in those five colors are all armed with saltwater hooks.
The entire color pallet includes a nice blend of highly favored traditional Spook colors and specially developed exclusive colors, designed for likely applications.
Dog Walking Tips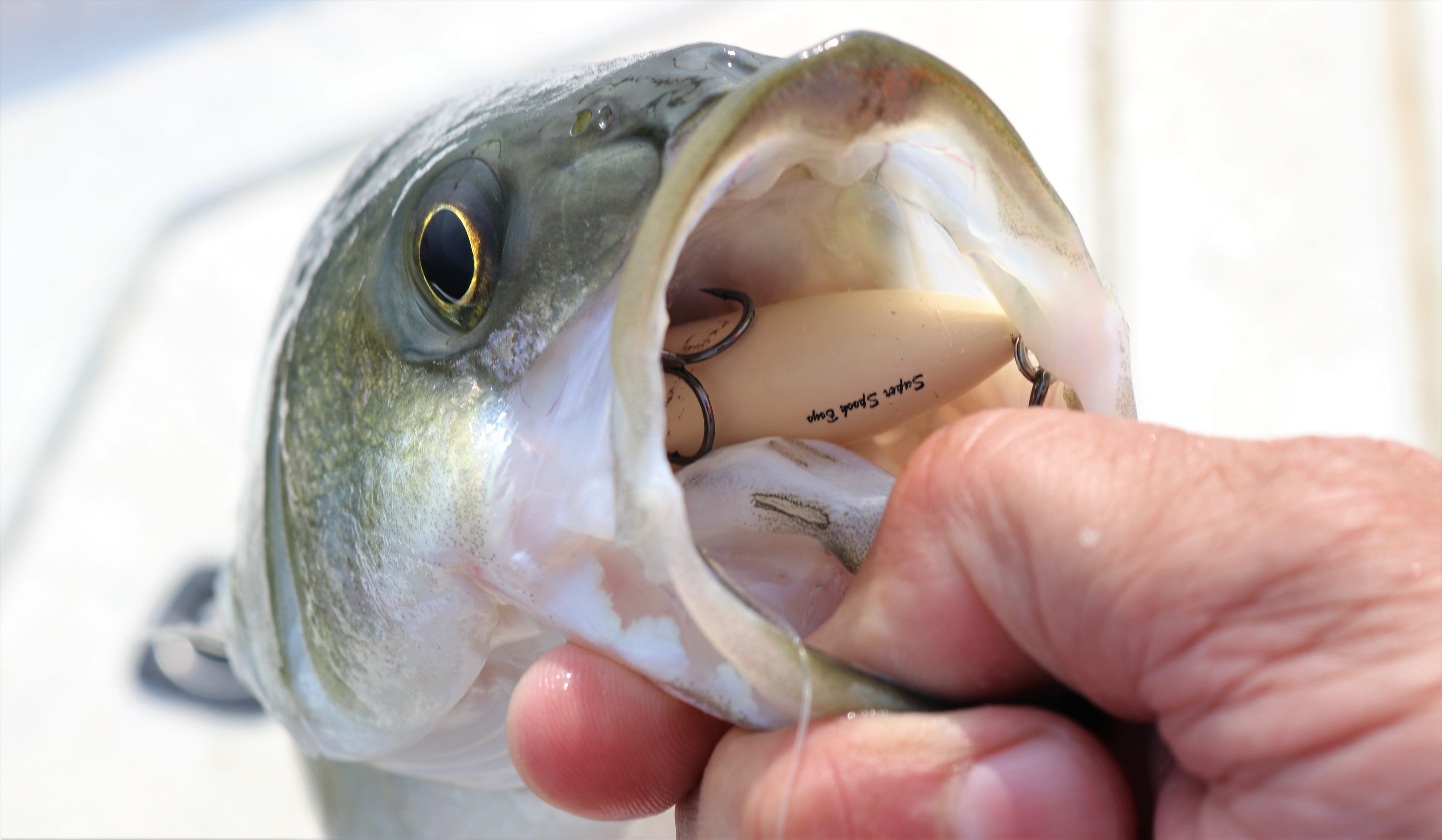 Be a slacker – Semi-slack line is vital for effective walk-the-dog presentations. Each twitch should pull slack out of the line to cause the bait to move properly.
Avoid Fluorocarbon – Fluro has many virtues, but topwater fishing isn't one of them. It sinks on its own, making it much harder to walk the dog properly and potentially dragging the bait's nose down.
Mix it up – Quick, short twitches and longer, slower sweeps will both walk the dog but with very different actions. Each has advocates who would insist that only one way is correct. Fish prove the value of each (and of in-between movements) on different days, so wise anglers mix it up and pay attention to the response from the most important critics.
Pause occasionally – A steady cadence typically prompts the best Spook action, so pauses should be added sparingly. That said, stopping every now and then, just for a moment, in key spot, sometimes will trigger a big strike when the bait starts moving again.
Super Spooks
Super Spook Jr. Tip
Visit
Lurenet.com
for more helpful content and all your lure needs.