If you like creek fishing and bank fishing, we've created a new space and special fishing tackle kits just for you!
Not all anglers fish from bass boats, walleyes boats or specialized saltwater craft. In fact, a lot of anglers – including several of us at Lurenet – have a special fondness for creek fishing, walking the banks of ponds, lake coves and lagoons, and fishing from a canoe, kayak or johnboat.
If you follow Lurenet YouTube channel or Lurenet social media sites, you've likely seen glimpses of that passion, possibly watching Dustin and Davey scurrying along pond banks and creek edges and sharing discoveries and angling insights through Bank & Creek webisodes.
That's just the start, though, in part because of the passions of Patrick Marbury, who spearheads Lurenet's Bank & Creek emphasis. "There is something inside me that feels at home knee deep in a creek with only a tackle bag and pole. This is the type of fishing that made me fall in love with fishing! The adventure of what's around that next bend and what can I catch in this deep pocket or shoal," Marbury said
Lurenet just launched a dedicated Bank & Creek page and our first Bank & Creek fishing tackle kit, available only on that page. Every item on the page and in the kit has been selected specifically for bank fishing and creek fishing applications.
"I truly love bank and creek fishing! As a bank and creek angler, I understand the challenge that anglers face when looking for fishing lures to use," Marbury said. "I have spent so much time searching through tackle shops and large retail stores trying to find lures that will work for my type of fishing and have often asked, 'Where is the bank and creek section?' only to learn that no such section existed."
Realizing he couldn't be the only one with these types of interests and who faced the same frustrations, Marbury became determined to create a space and ensured bank and creek anglers would be able to get the products and colors that were best for this style of fishing.
Bank & Creek Kits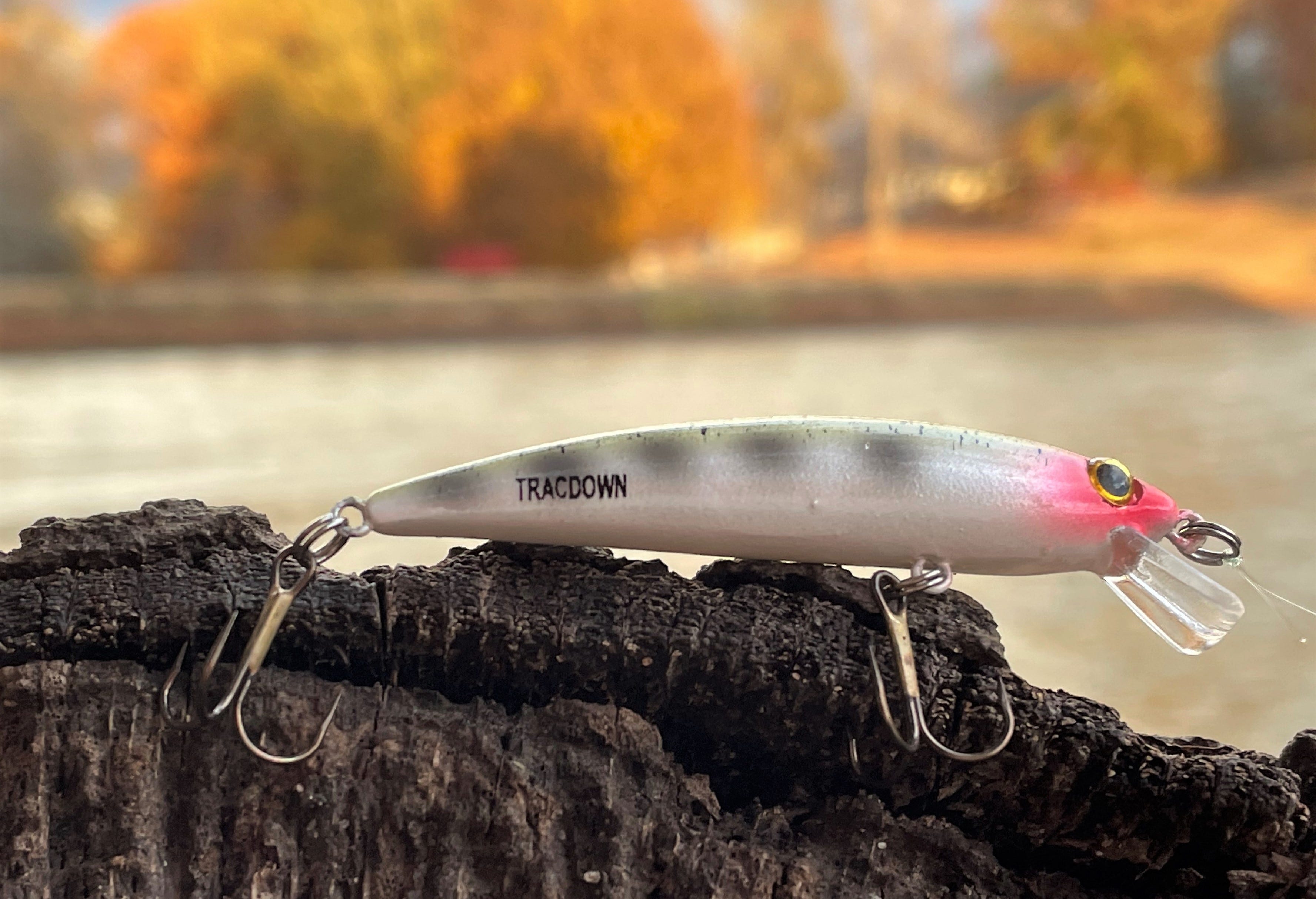 An important part of Lurenet's Bank & Creek emphasis is the creation of limited-run Bank & Creek Kits, which are season-specific and complete with the tackle needed for various small-water angling approaches.
Only 300 of each value-priced fishing lure kit will be made, and every kit includes some very cool features, including one or more custom color lures that are only available in these kits, educational materials for bank and creek fishing, a special discount card for a future purchase, and a Bank & Creek decal. Plus, the kits come in a durable zippered bag that you could take straight to the pond or creek, as is, and start catching fish!
Educational materials include a fishing guide for the products in that specific bag and a numbered, limited-edition how-to illustration by "Uncle Frank" Scalish. The discount card in each kit is for a random amount (as much as 65 percent off items not already discounted) for a future Lurenet order. Logging on Lurenet unlocks the amount.
"My goal for each Bank & Creek Kit is pretty simple," Marbury said. "Provide the right type lures in the right colors, that are seasonally relevant to help bank and creek anglers catch more fish. I also want to introduce bank and creek anglers to very effective products they may not be aware of and educate them on how, when, where and why to use them."
November Kit
Let's dig into the November kit, available now, only on Lurenet, and examine its offerings. Quick hint about the timing of this bag: It would be a simple and very complete Christmas gift for an angler friend (or for you, if want to drop a not-so-subtle hint – like a link!)
With November delivering cooler temperatures, the November kit features two slow-sinking hard baits – a TD47 Tracdown Ghost Minnow and a Rebel Raider – that allow you to drop a little deeper, when needed. The Tracdown Minnow is a custom color, T-Shad, which suggests a sculpin and various creek minnow species, and that is not available for separate purchase or from other sources.
Learn to fish the Tracdown Minnow and Rebel Raider for fall and winter trout!
A 1/4-ounce White Rooster Tail is a catch-all sort of a lure that excels in creeks and in pond settings and that can be fished anywhere in the water column. The spinning blade catches fish's attention, and it looks like a meal to many kinds of fish. Speaking of baits that catch anything and offer "cast, crank, catch" simplicity, the November bag includes a pack of white Road Runner Heads and White YUM Grubs to pair with those heads.
Of course, not all fish are deep during November, especially when early fronts bring rain and stain, and sunshine that follows keeps pond edges warm. The Bomber Square A in Red Apple Crawdad is ideal for working shallow cover and prompting strikes from shallow fish, and its square bill allows you to work it through brush and other cover.
At the other end of the depth spectrum, a Heddon Sonar works nicely for bouncing off the bottom in deeper water or making long casts away from a pond bank. The bag comes with the 2-inch Sonar, which is the smallest size of this bait and the best fit for smaller water, in the Lime/Purple Shad color.
Finally, this bag includes a package of Bobby Garland Swim'n Minnows in Monkey Milk, which is the brand's most popular color, and which imitates a minnow very effectively, plus a package of Crappie Pro 1/16-ounce Overbite Sickle Jigheads. A minnow style soft-plastic bait with a grub-style tail, the Swim'n Minnow gives you an excellent option for targeting crappie but will catch everything that ever eats a minnow!
Bank & Creek Page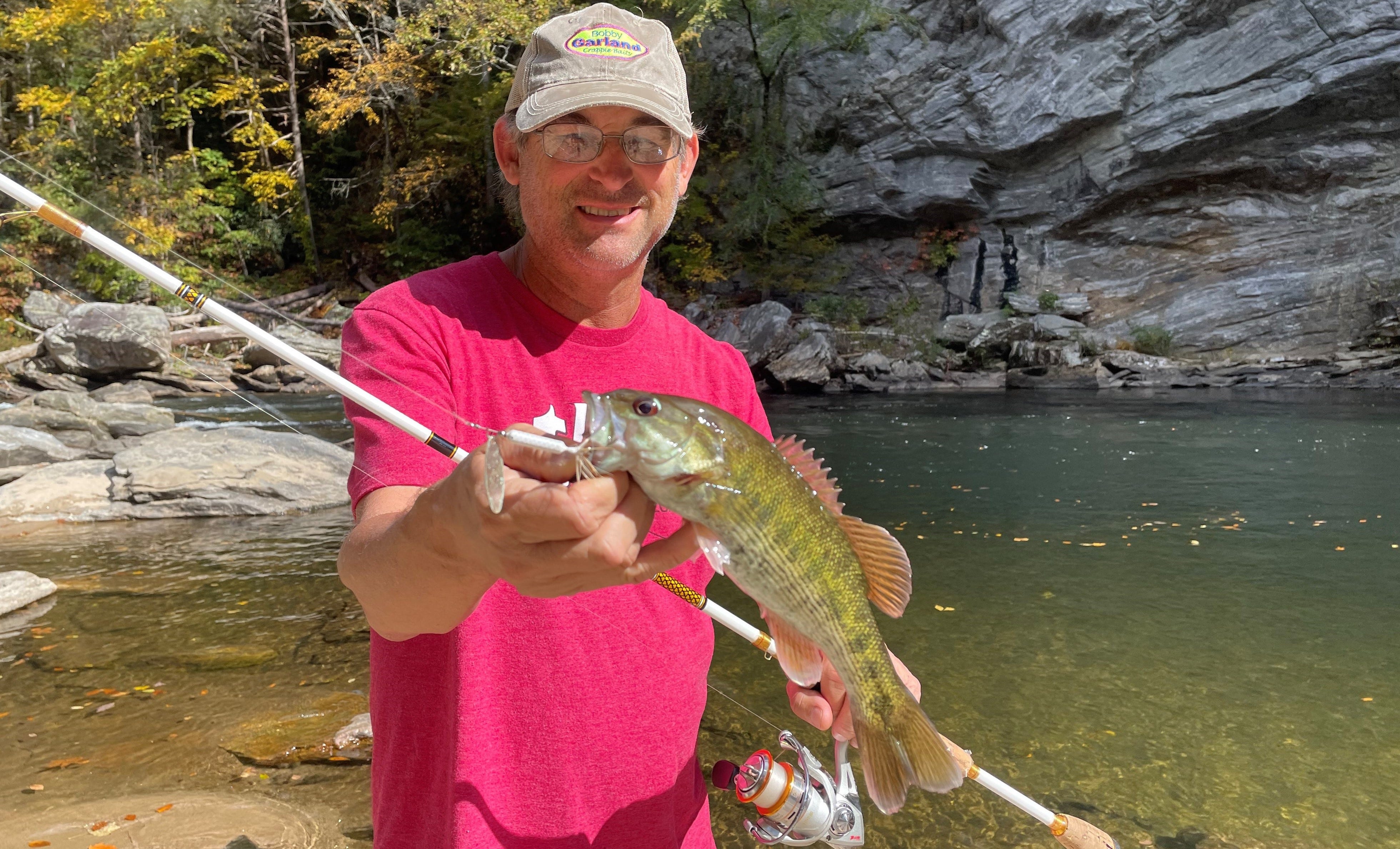 The bimonthly Bank & Creek Kits are available (while they last) from a dedicated Bank & Creek page on Lurenet. Along with the kits, that page will offer a rotating selection of lures and other tackle offerings that are especially well suited for the Bank & Creek angler.
The initial selection on this page include the BOOYAH Pond Magic Spinnerbait, Rebel Tracdown Ghost Minnow (catalog colors), YUM Pulse, Bobby Garland Stroll'R, select Crappie Pro Mo' Glo Jigheads and the Rebel Wee-Crawfish.
Every lure on that list is very well suited for walking the bank of a pond or lake cove or fishing a creek, and collectively they provide outstanding tools for a variety of species and situations. This page will continue to feature tackle that has been hand selected for the Bank & Creek angler.
I am passionate about instilling the love of fishing into new anglers by education through video, blogs, our Bite Spec and other materials provided with the kits. You can hand someone the best lure in the world, but they may never catch a fish if you don't show them how to use it. Love for fishing is built through success and confidence, success and confidence are built through education. – Patrick Marbury, Lurenet Bank & Creek Fishing Initiative Leader