We'll look inside the September/October Bank & Creek Kit from Lurenet and explore the best uses of the great lure arsenal contained in this kit.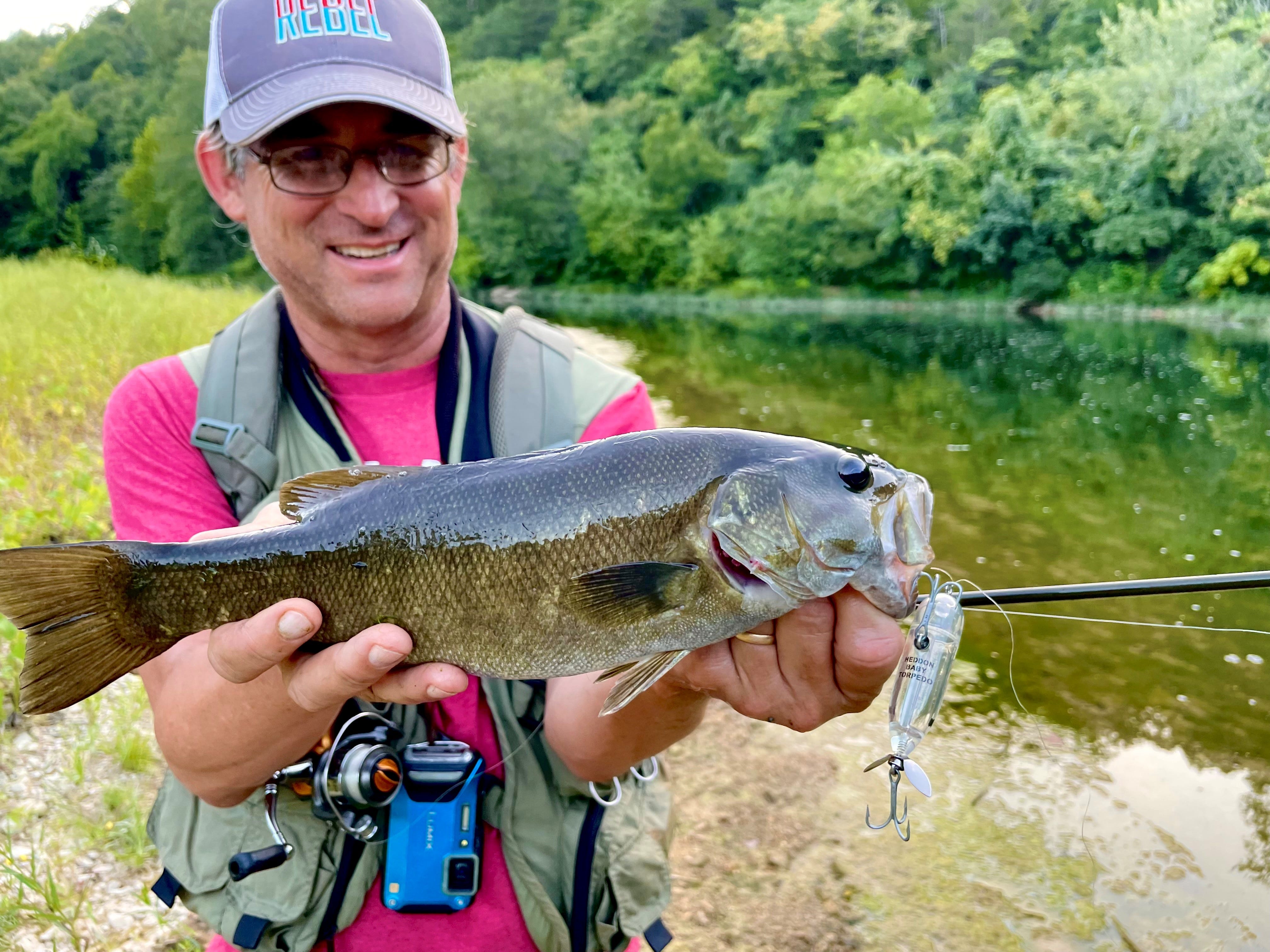 Good news for anglers! The newest Lurenet Bank & Creek Kit has launched. And like those before it, this kit is loaded with outstanding lures, hand picked for September and October fishing, especially in small-water settings.
We'll look at the new kit's offerings and how to put them to use for great fishing as we transition from summer's heat to the early days of autumn.
Custom Color Zara Puppy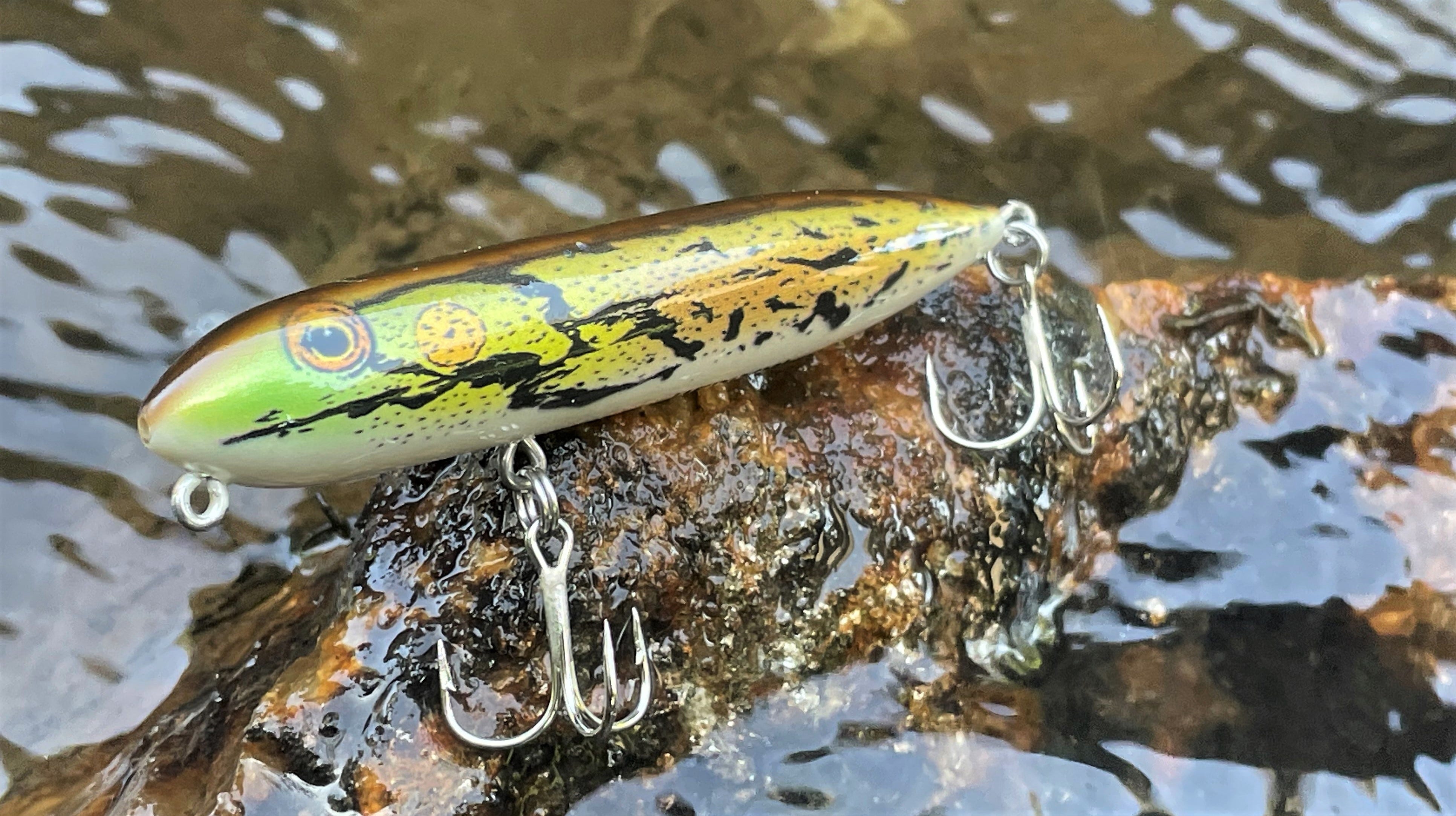 Lurenet Bank & Creek kits always include at least one custom color lure, and this month's is a great one: a Heddon Zara Puppy in the color BC B-Frog, which is a highly natural frog pattern with a pearly belly.
The smallest current model in the iconic Zara Spook family at 3 inches and 1/4 once, the Zara Puppy appeals to fish of many kinds and is a gem for fishing ponds and creeks. It walks easily, like any other Spook, providing an outstanding offering for covering water and calling fish to the top.
It's worth noting, by the way, that custom colors created for Bank & Kits can now be purchased separately, while supplies last. The best value is to get this as part of the kit. However, if you want a few extra of this great Zara Puppy color, now is the time to get them because of the limited supply.
More Terrific Topwater Options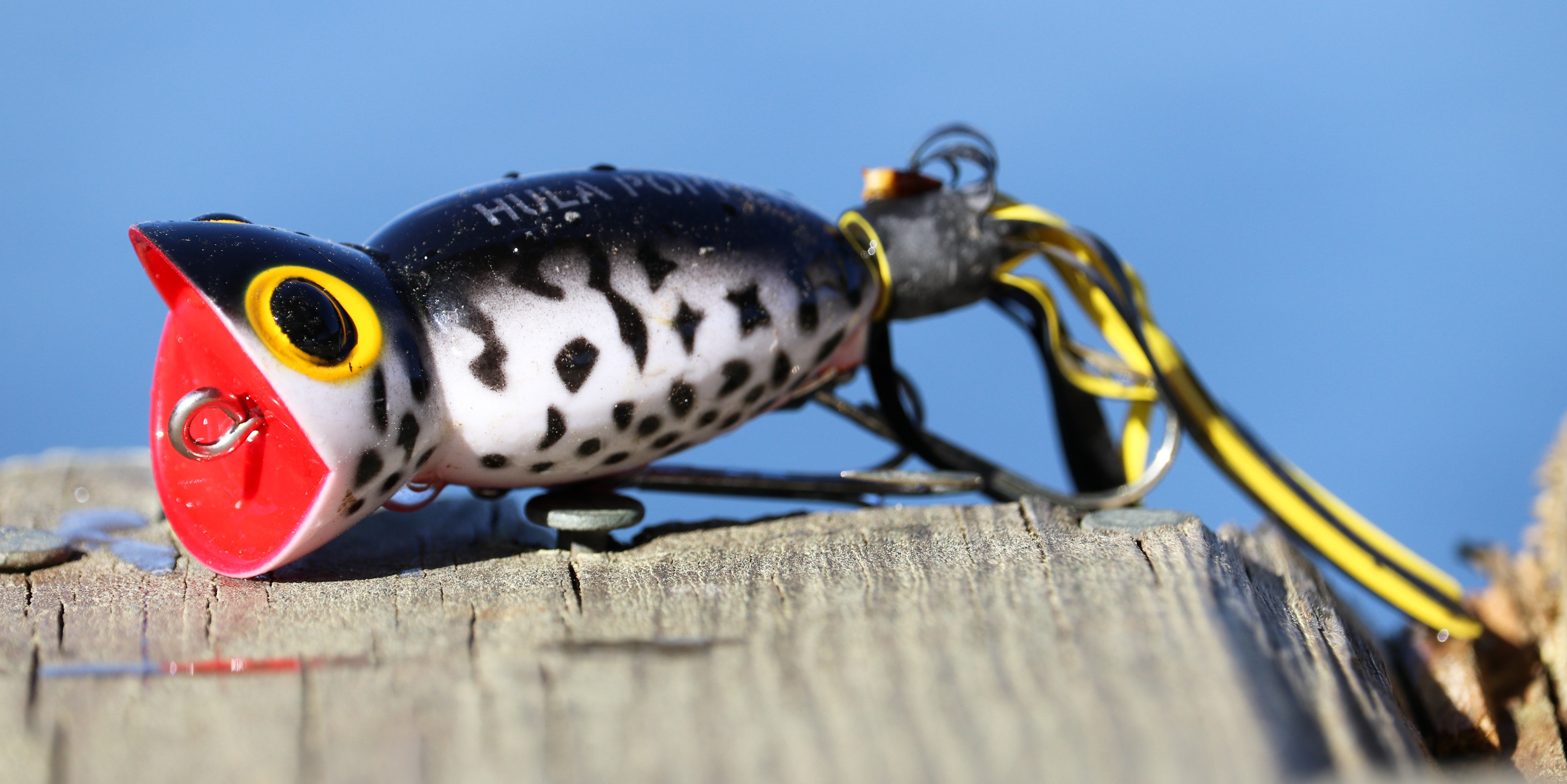 September/October bridges late summer and autumn and is arguably the best time of the year for topwater fishing. Beyond being a great way to catch fish this time of year and the most exciting way to catch fish any time they are willing to look up, topwater lures work extra well for bank fishing because they don't get snagged on underwater structure. For all those reasons, it should be no surprise that the newest Bank & Creek Kit includes four topwater lures. In addition to the custom Zara Puppy, the new kit's offerings include a Heddon Baby Torpedo, an Arbogast Hula Popper and a Rebel Buzz'N Frog.
The Baby Torpedo comes in Clear, which has painted eyes and a shad spot on each side, but otherwise is indeed clear. Clear is a fabulous color for the low clear water that is common this time of year. Fish feel the vibration and hear the prop splash but see only a ghost-like silhouette, which tends to prompt attacks even from finicky feeders.
The Hula Popper, a longtime favorite topwater lure, produces well by day and by night, and the 2-inch model included in the kit is well suited for ponds or for creeks. The Hula Popper is very easy to fish effectively, with only a snap of the wrist needed to engage the enticing popping action. Pauses between pops are important. Often, allowing the bait to rest several seconds after a cast lands is the key to prompting an attack.
The Rebel Buzz'N Frog functions like a buzzbait but looks like a frog, making it an extra good lure for covering water and calling fish to the top in weedy ponds and lakes that support a lot of frogs. Unlike traditional buzzbaits, the Buzz'N Frog floats, even when paused, and it rests nose up, like a frog. That means you can pause it in key zones. Just be ready when you start moving it again!
Subsurface Lures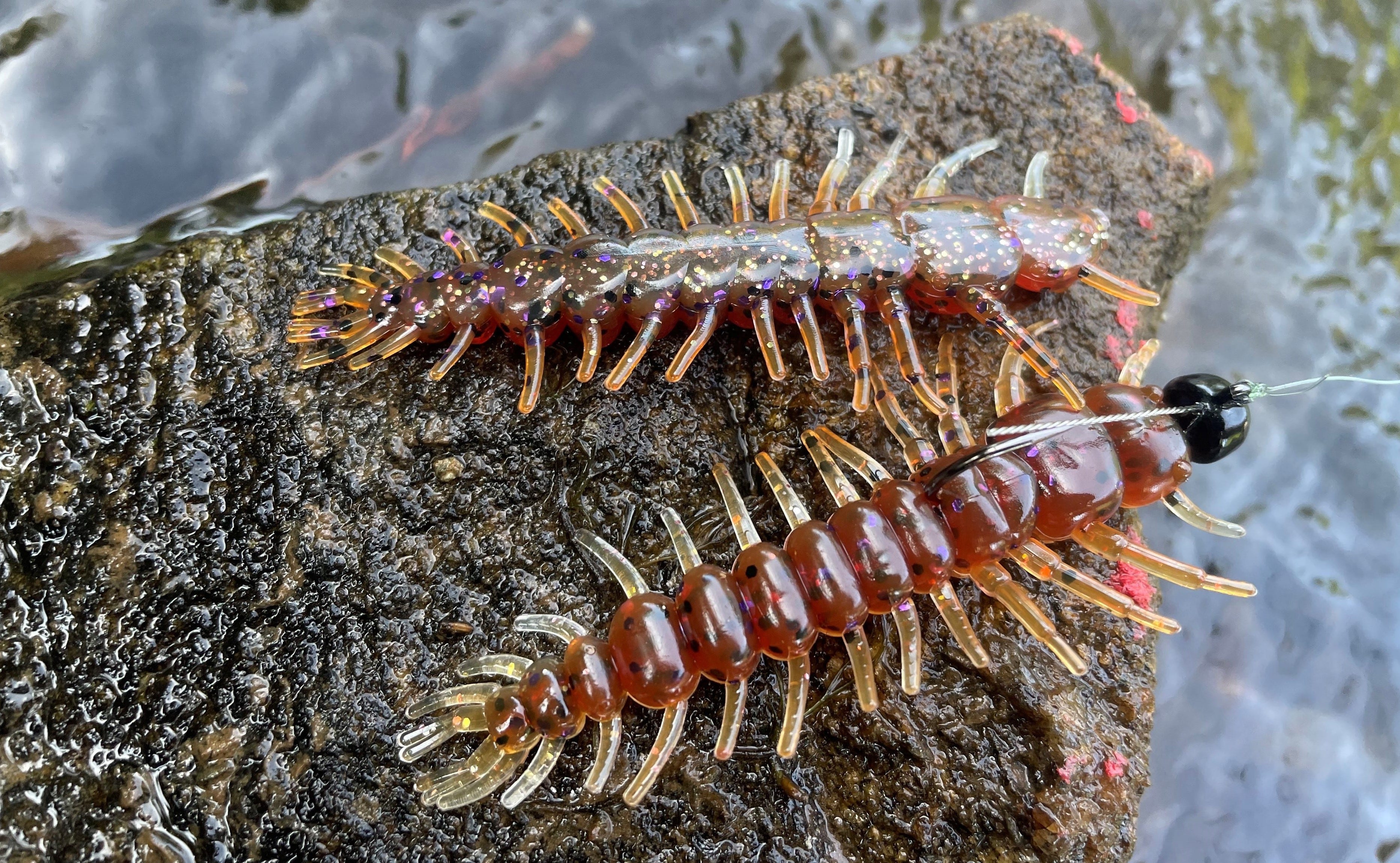 As exciting as it is to catch fish on top – and as good as topwater fishing can be this time of year – the fish don't always want to feed on the surface. No worries. This kit includes outstanding options for targeting fish on top, on the bottom, and in-between.
Of certain interest to many, this is the second Bank & Creek Kit to include a package of YUM Hellgrammites, which were introduced earlier this year and have quickly become favorite baits of many anglers. The Hellgrammite excels in creeks and rivers, where it is commonly fished on a light jighead and worked near the bottom in current for smallmouth bass and other creek fish. However, it also shines as a finesse plastic for a split shot rig, wacky rig or drop shot in ponds and lakes.
Soft plastic baits in this kit also include packs of Gene Larew Biffle Bug Jrs and Hammer Craws. A downsized version of the original Biffle Bug, the Biffle Bug Jr is extra well suited for smaller water, and the Dark Watermelon Candy color it comes in is a great fit for clear water. The Hammer Craw has a natural crawfish look and hard kicking legs, which make it a very good option for hopping along the bottom and for swimming.
The kit also comes with 3/16-ounce Gene Larew Hardheads, which match perfectly with the Biffle Bug Jr and can be used to present the Hammer Craw, and a package of War Eagle Jighead Worm jigheads for more rigging options for all the soft plastics.
Finally, this kit includes a War Eagle 1/4-ounce Double Willow spinnerbait, which allows you to target fish that are neither orienting toward the top nor holding tight to the bottom. A small spinnerbait that looks like an easy meal, this bait sends out a lot of flash and is outstanding for covering a lot of water and finding actively feeding fish.
Lurenet Bank & Creek Kits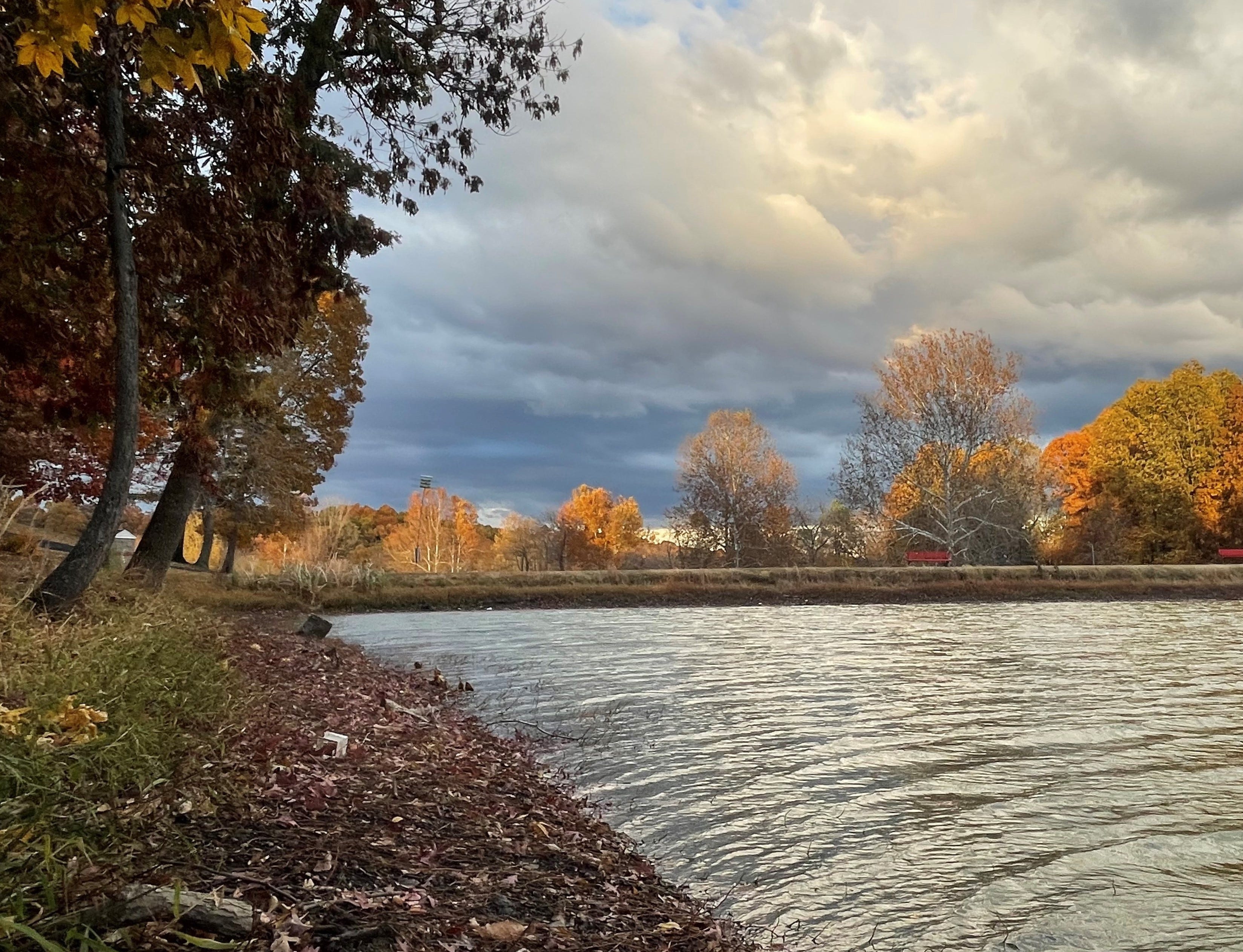 Like all previous Bank & Creek Kits, the new kit delivers outstanding value, with its contents priced at least 20 percent below retail, if sold separately. It includes great offerings in addition to fishing lures. A fishing guide offers instruction for each lure in the kit and a signed and numbered instructional illustration by legendary angler, lure designer and artist Frank Scalish. The kit also includes a discount card for as much as 65 percent off a future Lurenet order.
The kit also comes in a durable, re-sealable clear, Lurenet bag, which you can use for fishing tackle or a host of other applications.
New with Lurenet Bank & Creek Kits, you can now subscribe to receive a by-monthly kit, which provides a couple of important benefits. First, you gain ever more value because kits sold through subscriptions include and an additional discount. As importantly, there's no risk of a kit selling out or of you failing to be aware during the limited window when it is on sale.