Learn about the custom lure selection in the NEW Lurenet Bank & Creek Kit and how to present these great baits to catch more fish this spring.
"That didn't take long," I said with a grin as I set the hook into a stout creek smallmouth. I had been sold on YUM Hellgrammite from the first time I saw a prototype, and even more so when I rigged it on a jighead, dropped it next to me in the creek, and hopped it a couple times on the gravel. Catching a solid smallmouth bass on the third cast I ever made with a Hellgrammite (and many more over the next couple of days as we tested rigs, colors and presentations) sealed my opinion.
I mention the YUM Hellgrammite because it is included in the new Bank & Creek Kit from Lurenet, which released on March 1. It is an exclusive release for the kit in the color Copper Creek, so for now, YUM Hellgrammites are ONLY available in the Bank & Creek Kit. Copper Creek, by the way, is the color I caught that first fish on, and it might be my favorite of all the colors that will be released.
Lurenet Bank & Creek Kits
If you aren't yet familiar with Lurenet Bank & Creek Kits, now is a great time to gain familiarity, because the newest kit looks really good and is built around spring fishing in small waters. It is the third edition of Lurenet Bank & Creek Kits, which are released every couple of months and loaded with value.
Kits are built around fishing lures, of course, and each kit delivers a selection lures and other tackle handpicked for walking the banks of ponds, wading creeks and utilizing other small water approaches. Lures that make up the kit always include at least a couple of exclusive colors, including some really good ones, which are gone when the kits are gone. Lures in each kit include a mix of hard and soft baits that collectively cover a broad range of situations. The common denominator is that all are especially well suited for the Bank & Creek angler.
Each kit also comes with an angling guide for the specific lures included in that kit, a limited-edition, signed and numbered instructional illustration by Frank Scalish, a discount code for as much as 65 percent off of an upcoming Lurenet order, and one or two bonus items, like decals. Each kit comes in a durable zippered Bank & Creek bag that you can take straight to the creek with your lures in it or use for a host of other purposes.
The Bank & Creek Kits are limited-edition offerings, with only 300 of each made.
March/April Exclusive Baits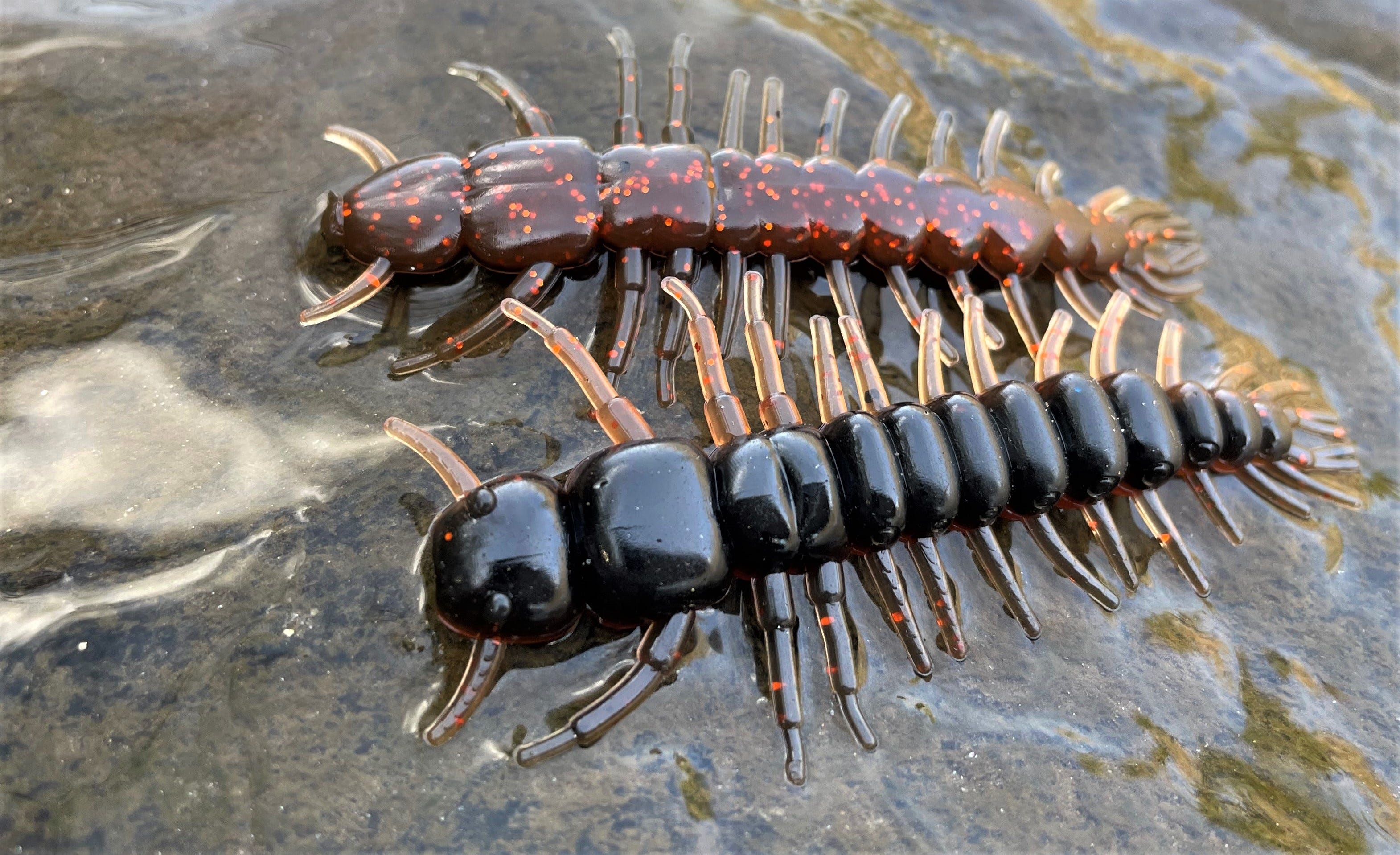 Looking at the newest kit, we'll start with the YUM Hellgrammite because this dynamite soft-plastic finesse bait hasn't even been released yet. That means the bag of Copper Creek Hellgrammites in the bag goes a step beyond color in exclusivity. Until the Hellgrammites are released a little later this spring, these baits are only available in the March Bank & Creek Kit!
The YUM Hellgrammite is exactly what it the name suggests. It's a highly natural soft-plastic imitation of a hellgrammite, which is a dobsonfly nymph and absolute candy to creek fish like smallmouths, rock bass and trout. Don't overlook this lure in ponds, though. Whether fished on a Ned rig, drop shot or light Texas rig, the Hellgrammite allows you to work slowly along the bottom with a bait that screams dinner to fish of many kinds.
The new Bank & Creek Kit also includes two exclusive custom colors, one in a hard bait and one in a soft plastic bait.
The first is a Norman Speed N Jr in Orange Belly Craw, and both bait and the color are exceptionally well suited for spring crankbait fishing. The Speed N Jr is a small, shallow-running crankbait with a tight pitch and roll. It is ideal for kicking off rocks and for swimming over shallow stumps and developing grass beds. The color pattern features dull olive and orange tones that suggest many crawfish varieties and offers enough visibility for the stained water that is common during spring but is highly natural.
The other custom color bait in the March/April kit is a 5-inch YUM Dinger in Junebug Red Flake, which is exactly what the name suggests and combines one of the most fish-catching colors on the planet with sparkly red flake to help bass and other gamefish find the bait and prompt attacks. The kit also includes aids for wacky rigging (more on that shortly), which is among the best ways to present a Dinger in a pond during spring, when fish are often holding on shallow targets. That said, don't overlook the virtue of weightless Texas rigging if cover is grabby of fishing a weighted Texas rig to work a bit deeper or fish more quickly to cover more water.
More Tackle & Lures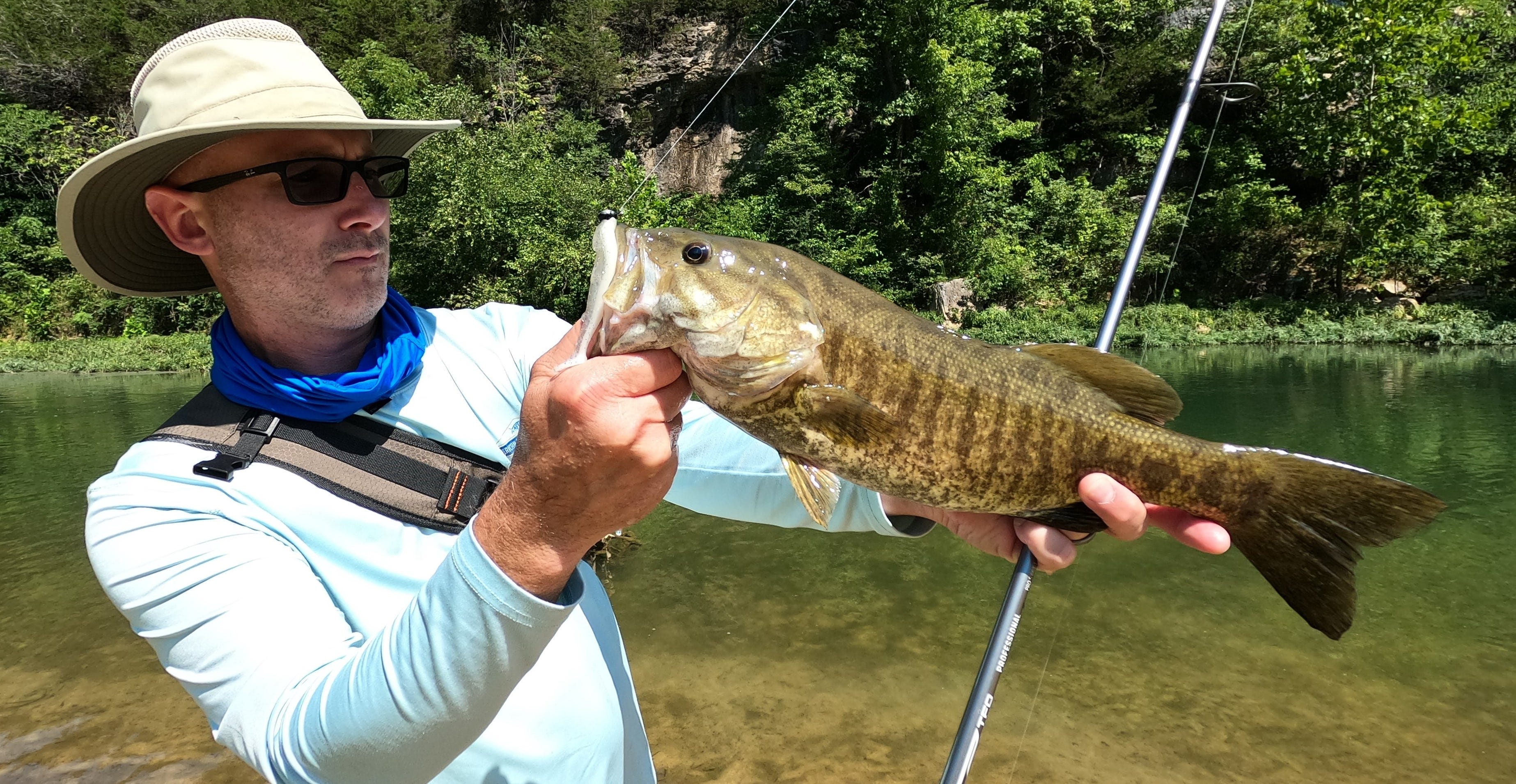 Beginning with extra pieces just noted for wacky rigging, this kit comes with a YUM Wacky Tool and a package of ProX 1/O Wacky/Ned Rig hooks. The tool comes loaded with O-rings and allows you to slip a snug O-rig onto a Dinger, which allows for the freest wacky action, exposes more of the hook for good hooksets and makes each Dinger last substantially longer. The ProX hooks combine the perfect bend and wire for the task and are stupidly sharp.
The March kit also includes a Floating Rattlin' Rogue in Sunburst Bream, which has a dark back, golden sides and an orange belly. The Floating Rogue is incredibly versatile for spring pond fishing. The most popular approach is to work it with twitches while keeping the reel handle turning, so the bait flashes and rolls like a wounded baitfish as it passes brushpiles, dock edges, rocks and other cover. As the water warms and fish start looking up, twitching a Floating Rogue so it rolls and dives slightly and then letting it float back to the top is an old-school approach that drives bass mad.
For when you need a bit more thump and flash in your spring fishing approach, the kit includes a 5/16-ounce War Eagle Gold Finesse Spinnerbait in the color Cole Slaw. The small size makes this an outstanding spinnerbait for fishing creeks and ponds, while the Colorado/Turtleback blade configuration offers a good amount of thump for getting the attention of fish that are relating to cover in the stained water that is common during spring. White, chartreuse and orange strands in the Cole Slaw color provide outstanding visibility.
Finally, the new kits includes a package of 3-inch YUM Scottsboro swimbaits in Site Minnow, which is an opaque pearly white on top and silver fleck on the bottom. This small swimbait has a highly natural and enticing swimming action. In open water, you can rig it on a roundhead jig and just cast and crank, whether to cover water in a pond or prompt attacks from the white bass that run up creeks during spring. For working grass or other cover, the same bait can be rigged weedless on a weighted swimbait hook or with a light Texas rig.
Available Now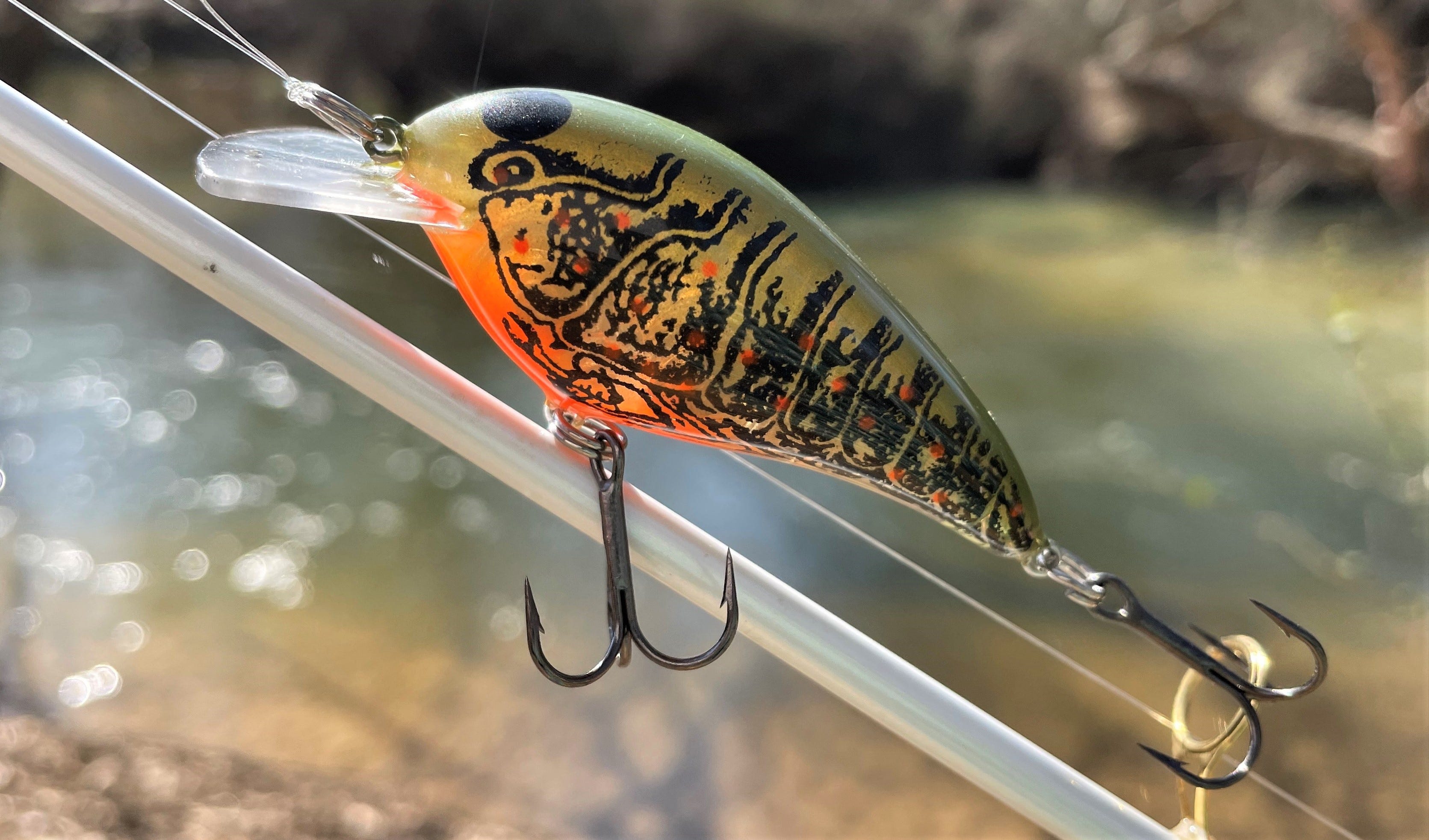 The lures in the March kit provide the tools needed for spring fishing success, especially in Bank & Creek setting. Get yours before they get gone!