Learn about Lurenet's newest limited-run Bank & Creek Kit and how the lures in this kit can help you catch more fish!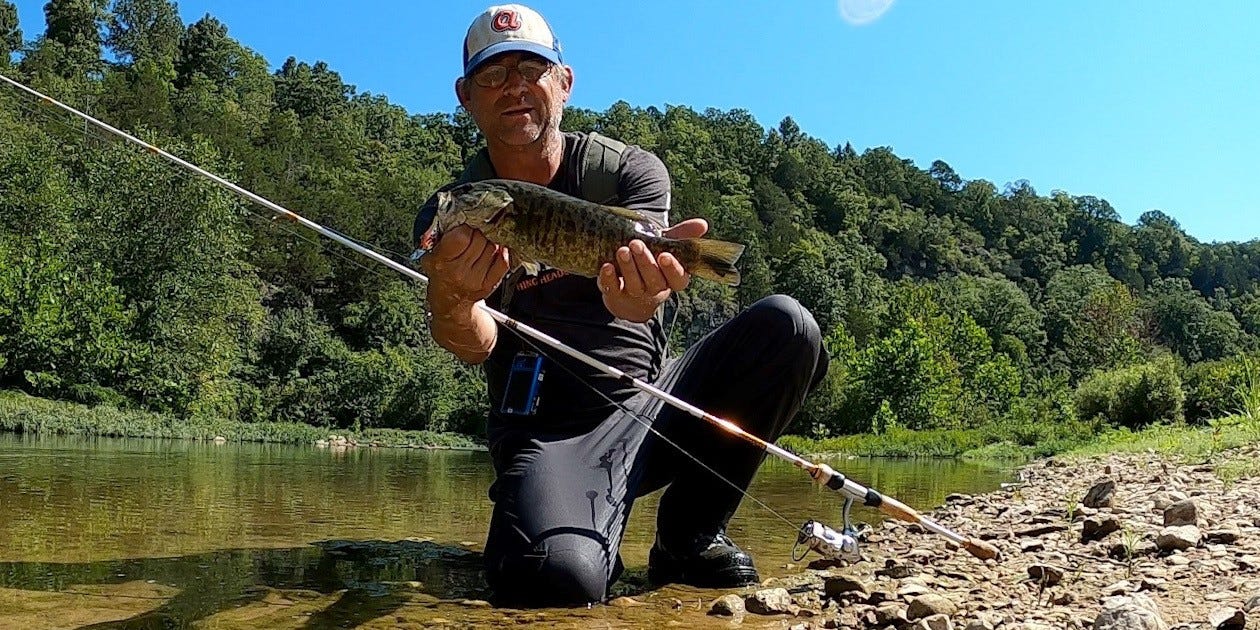 You may have heard about the inaugural Lurenet Bank & Creek Kit, which was released in November, and hopefully you got your hands one of the first kits and have been using its contents to catch fish. In case you missed out or didn't even know about the kit's existence, the opportunity is new again with the release of the January Lurenet Bank & Creek Kit.
We'll look at these highly useful fishing tackle kits, which are custom designed for anglers who enjoy walking the bank to fish and catching a variety of species. We'll then dig deeper into the newest kit's contents and talk about applications for each lure.
Lurenet Bank & Creek Kits
Development of Bank & Creek Kits and a corresponding page on Lurenet began after Patrick Marbury, who now heads this program, recognized a lack of resources and shopping opportunities for anglers like himself, who like nothing better than wading up a mountain creek or walking a pond bank and fishing for multiple species. Looking at various retailers, he found plenty of sections in stores and websites for tournament bass fishermen, walleye fishermen, surf-fishermen, fly-fisherman and several other angling groups, but very little that was set up specifically for the Bank & Creek angler.
Long story short, in November Lurenet released its first bi-monthly Bank & Creek Kit and launched a page that offers select lures from various brands, all very well suited for this kind of fishing. Lurenet YouTube also launched its Bank & Creek video series with Dustin and Davy.
Each kit includes a diverse section of lures, with every lure, size and color hand-picked by Bank & Creek experts and appropriate to the season. Collectively, the lures and terminal tackle in each kit provide the tools needed for a broad range of conditions and situations. Adding major value, every kit includes one or more custom color lures that are not available for separate purchase.
The kits are value priced (at least 20 percent off retail cost of each kit's contents), but the value doesn't come close to ending there. Each kit contains a fishing guide for the lures included, A limited edition, numbered instructional illustration by Frank Scalish, and a random-value discount card for as much as 65 percent off a future Lurenet order.
The kits also come in a durable zippered bag that you can take directly to the water or use for other storage of fishing tackle and other items.
Only 300 of each kit is made, so when each edition is gone, it's gone, as are its special colors.
4 Custom Color Lures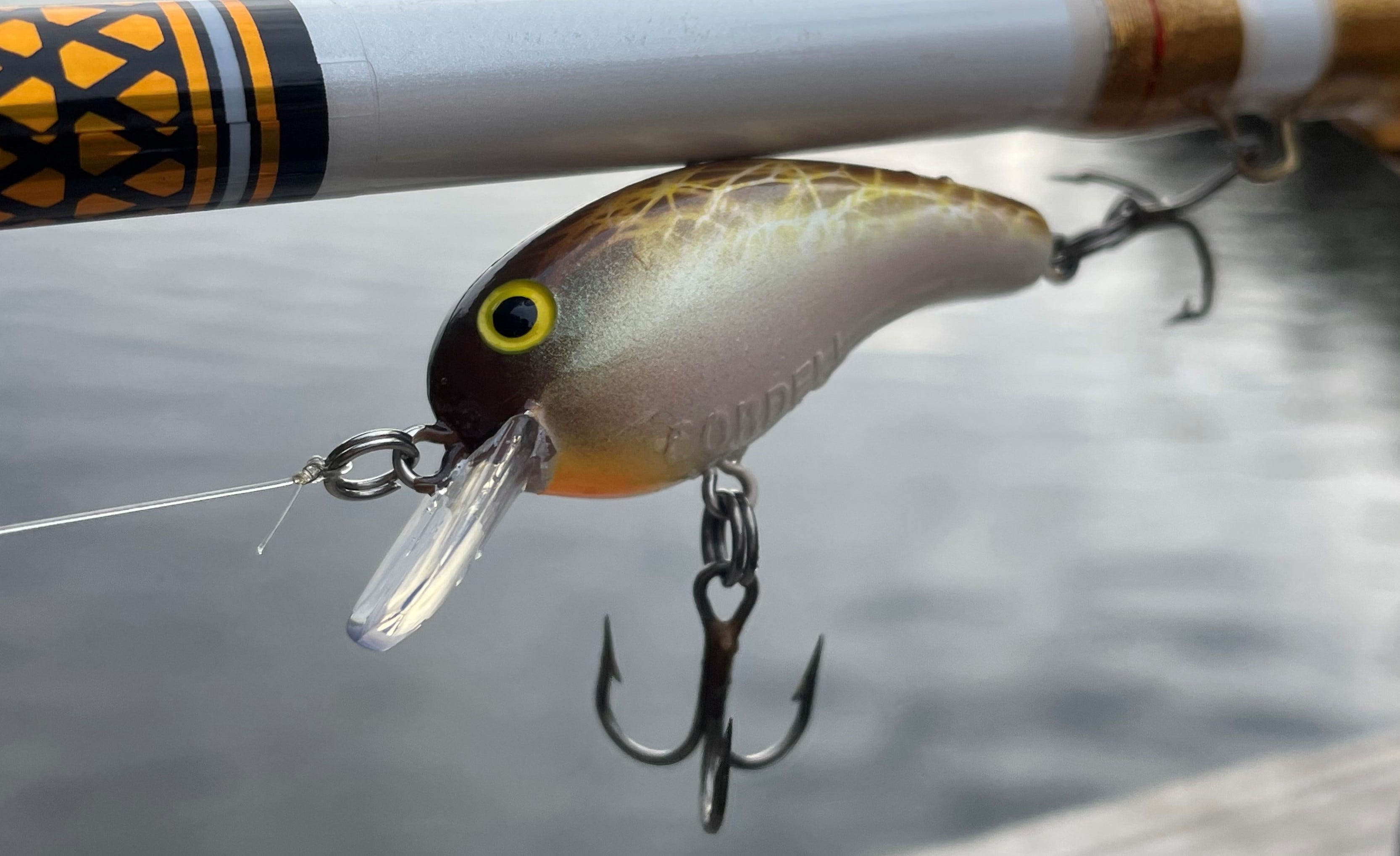 The January kit is heavy on custom colors, with FOUR custom color lures that are ONLY available in this kit. Three are custom hard baits and colors that have never been offered. The fourth is one of YUM's Custom Soft Plastic colors, but in a 4-inch Dinger that otherwise is not available in the custom colors.
Like everything in every Bank & Creek Kit, the colors were created with the Bank & Creek applications in mind.
The first custom color lure is a Stickle Back Shad C77 Big O. That's the smallest of three sizes of Big O, which is considered the original square bill crankbait and defects rocks and wood cover exceptionally well. The color suggests several species of creek minnow, but also imitates a small crawfish with its brown and yellow markings. This bait provides an outstanding creek and pond option when sunny days warm flats and push fish shallow and when streams are high or stained, pushing fish shallow. The small size makes this model of Big O an outstanding multi-species lure.
Next is the Chrome Pumpkinseed Deep Tiny N, which, as the name suggests, imitates a young pumpkinseed or other sunfish but with chrome backdrop, providing the flash often needed for the stained water that is common during winter. Only 1 1/2 inches long, the Deep Tiny N ideal provides a great option for walking pond banks and working holes in creeks. It has a fairly tight wobble that makes it a good fit for January and February.
Speaking of seasonal fits, the Cotton Cordell Super Spot is a long-time favorite lure for covering water early in the year because of its flat sides and very tight wiggle and its versatility for working different speeds and depths. The 1/4-ounce version, which is featured in the kit, offers an excellent option for working sun-warmed flats near pond banks and for working over remnants of submerged vegetation. The Sriracha Craw custom color screams early season crawfish, with a bright red backdrop and black markings.
GB Haze, the YUM Dinger color, falls somewhere between Green Pumpkin and Watermelon, with black and blue fleck putting off the namesake haze adding visibility and attraction. The 4-inch Dinger is ideal for Bank & Creek applications and can be fished many different ways.
More Great Bank & Creek Lures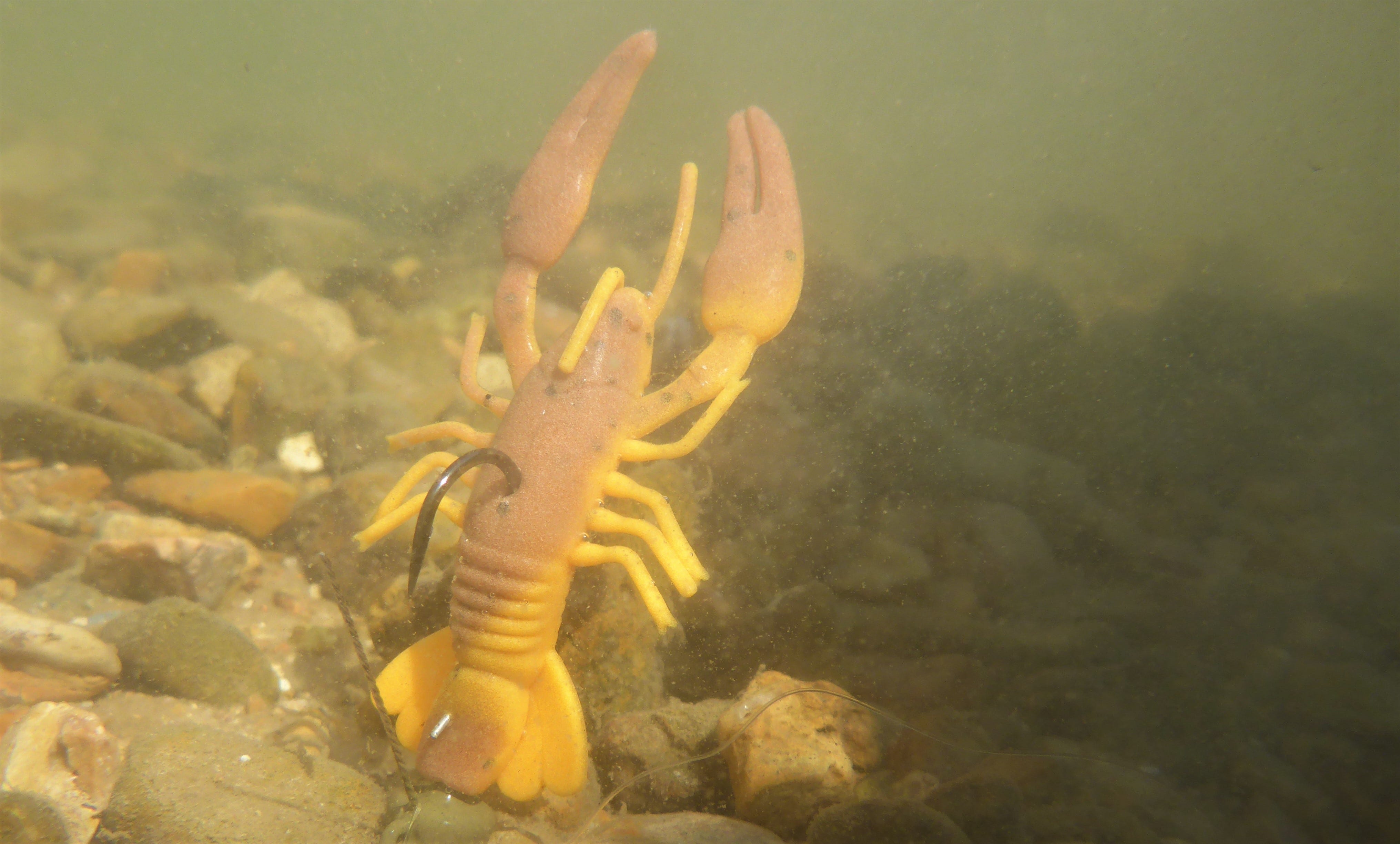 In addition to all the great custom lures, the Bank & Creek Kit includes a nice mix of other baits to prepare you for a host of late winter conditions and settings.
For versatility of species and situations, it's tough to top the Road Runner Original Marabou. This Road Runner has wispy feathers that move constantly but in a subtle fashion that excels in cold water and a small Colorado blade to send out flash and vibration. The Chartreuse color in the kit provides the extra visibility sometimes needed this time of year. The 1/16-ounce size makes this bait outstanding for everything from creek trout to pond panfish.
The January kit also includes a package of YUM Ned Craws in the Brown/Orange color, which provides high visibility and matches winter crawfish coloration. Only 2 inches long and designed to stand up, the Ned Craw offers a dynamite finesse option for winter fishing, and it matches nicely with two other January kit offerings, which we'll look at in just a bit.
Speaking of finesse, this kit features a pack of YUM 4 1/2-inch Finesse Worms in Ghillie Suit. The Finesse Worm is slander and straight, but with a bulbed tail that creates nearly constant subtle movement.
The Ned Craws, Finesse Worms and 4-inch Dingers can all be rigged on a YUM Ned Head, and the kit includes two three-packs of these stand-up style finesse jigheads. The heads are Black and in 1/8- and 1/12-ounce sizes.
Finally, the kit includes a BOOYAH 3/16-ounce Green Pumpkin Baby Boo Jig, which allows for slow, finesse presentations around cover. The Baby Boo Jig matches perfectly with the Ned Craw when you want a small craw profile, but in a bait that you can work around boulders and in bushes.
Collectively, this kit provides outstanding winter options for ponds, creeks, lake coves and more, for a variety of water conditions and for multiple species. You could carry just it and a spinning outfit to your favorite pond or creek bank and have everything you need for a great day of winter fishing!