Want to find hot fishing action this summer? Follow these tips formed from many years of wade-fishing in streams and learn how to catch more fish.
It's never too hot to go fishing, especially when you are wade-fishing streams.
Even when the temps reach more than 100 degrees, stream fish will still bite. They were designed to eat!
Here are a few rules of thumb to help you catch fish during the heat of summer while wade fishing.
Go Early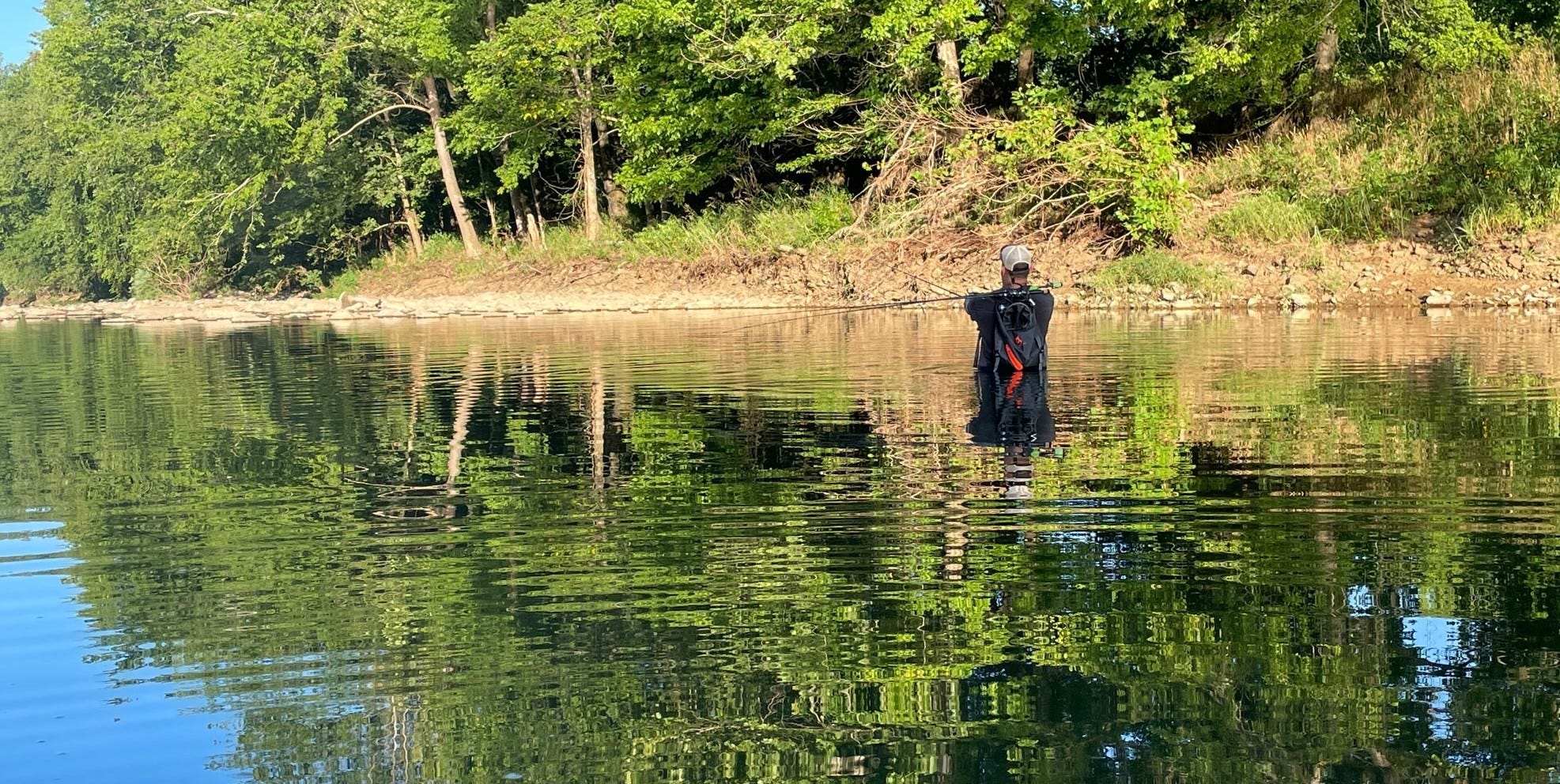 Wade fishing is great in low light. If sunrise is 6:15 a.m. in your area, you should be able to see by 5:45 a.m. You typically have safe light 20-30 minutes before sunrise.
This will be helpful to your comfort. Wade-fishing gets you in the water and gives you relief from the heat. Where I live on the Arkansas-Oklahoma border, it can be 75 degrees at sunrise and quickly get up into the 90s after the sun comes up.
Going early helps you finish early. Plan your trip so you will be in the water at sunrise and can be out in three or four hours.
It's great to fish with a friend this time of year. One of you can leave your vehicle near your departure point, and the other can drive to the put-in point. This helps spare hot walks on asphalt or gravel roads after your fishing adventure.
Match The Hatch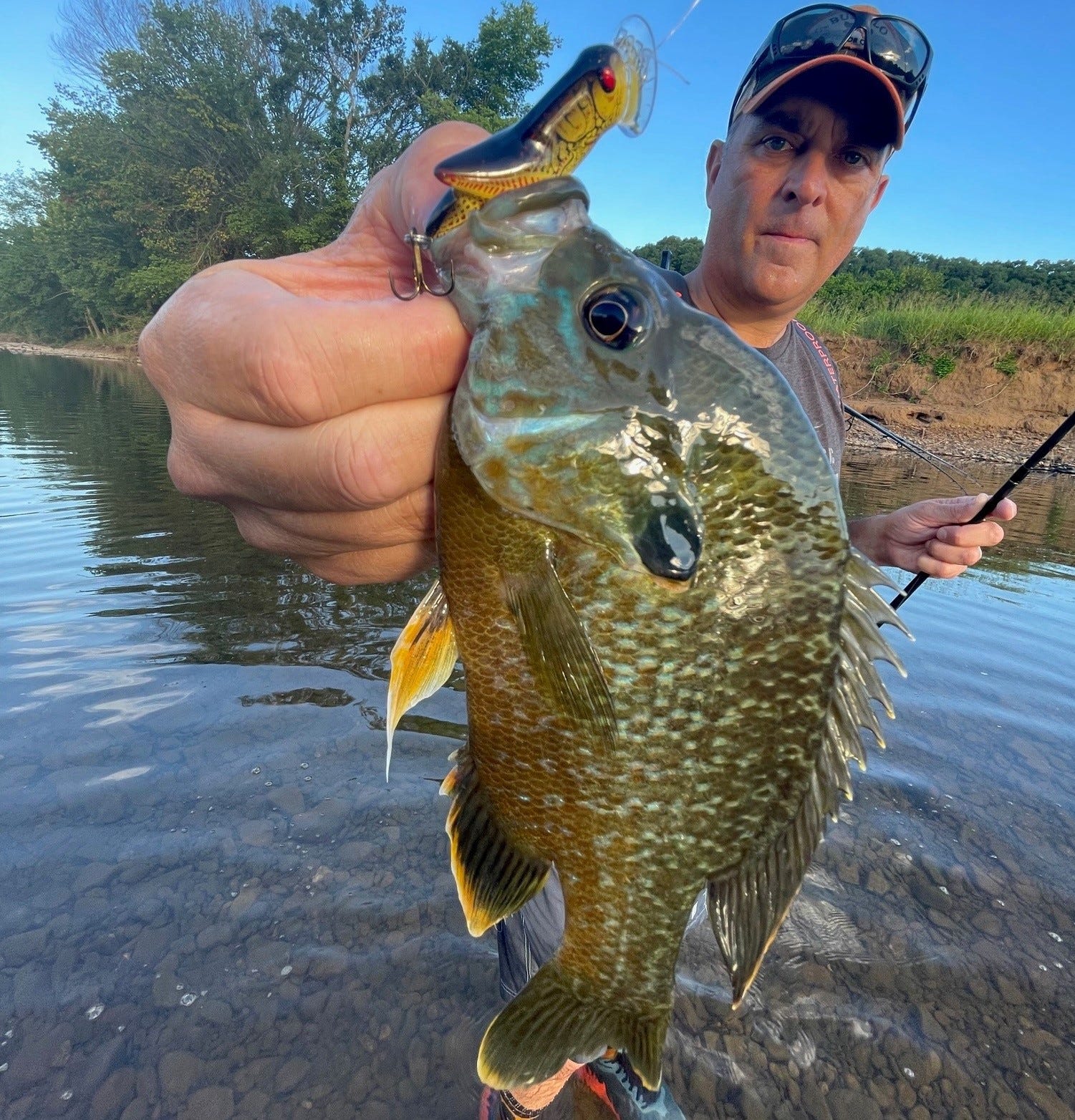 Summertime in Arkansas-Oklahoma means lots of insects. I like using this to my advantage when fishing. The banks of the streams and creeks where I do most of my fishing are full of grasshoppers, katydids, crickets and other winged insects. Because of this, I typically rely on either a Rebel Crickhopper or a Rebel Crickhopper Popper.
I do like seeing bass and other species blow up on topwater baits, so the Crickhopper Popper in Yellow / Black Back is usually my No. 1 choice. The Fire Tiger color is a good one, too. Both are hi-vis and easily seen by smallmouth, largemouth and spotted bass in clear-water situations.
The great thing about the Crickhopper Popper is you can pop it simply by making short jerks or twitches with your fishing rod. My favorite way to use it is to "walk" it. I can make short twitches with my rod tip while reeling slowly, and it makes the Crickhopper Popper dart back and forth like a Heddon Zara Spook.
The stream fish in my area typically "pool up" in the summertime, meaning during periods of high heat and low rain, the flow gets low and fish will congregate in the deeper pools. Bass will hide around rocks, trees, bushes and laydowns to avoid direct sunlight and to ambush prey. Long, accurate casts are best got for catching fish.
To make long casts, I like using light line, such as 4- or 6-pound monofilament, with a 6-foot, 6-inch medium or medium light spinning rod. Since I'm in the water wading, the longer my cast, the less chance I'll have of spooking fish.
Another great topwater lure I like to use to mimic insects or minnows is the Heddon Teeny Torpedo. This little lure has a single prop that creates disturbance and flash, like a minnow struggling on the top of the water. The Baby Bass and Natural Leopard Frog colors are my favorites.
Take A Small Backpack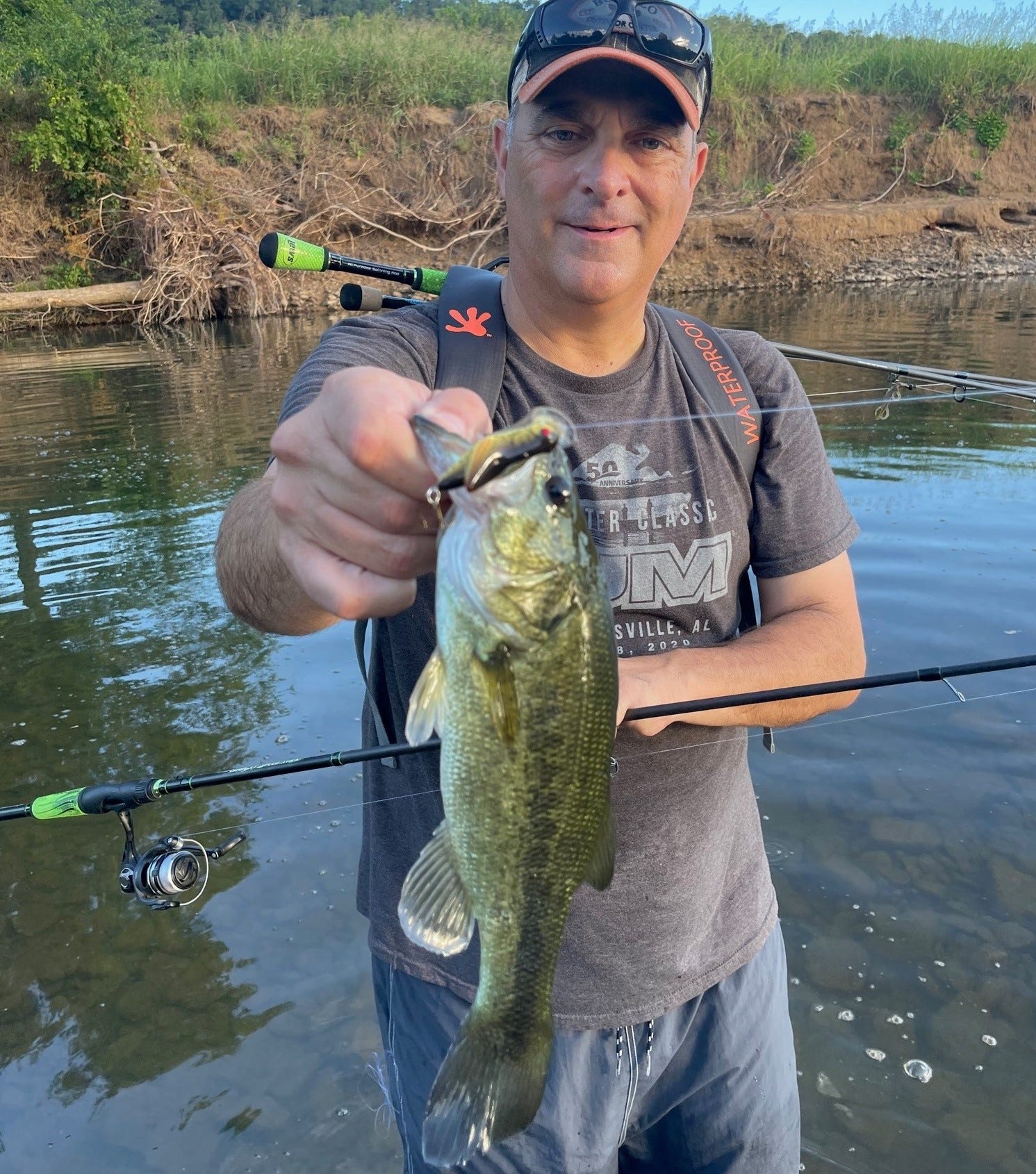 A small waterproof backpack can be your best friend while wade fishing. I like taking a small box full of backup lures. I also make sure I have a set of needle-nose pliers, a pair of fingernail clippers and a spool of line (just in case).
Other things to carry in the backpack:
A few bottles of water
A granola bar or some peanut butter crackers
My phone. I like taking pictures with my phone, so I keep it inside a Zip-Loc bag in my backpack.
Truck keys, also in a Zip-Loc.
Although it doesn't go "in" my backpack, another great use of the backpack is that I can carry an extra rod with me by sliding the rod handle underneath one of the backpack straps. It will lay horizontally across my back and doesn't affect my casting or hook-setting. I sometimes like throwing a 3" YUM Dinger on a light jig head in deeper pools. So instead of changing lures, I just like changing rods.
Don't Get Beat by the Heat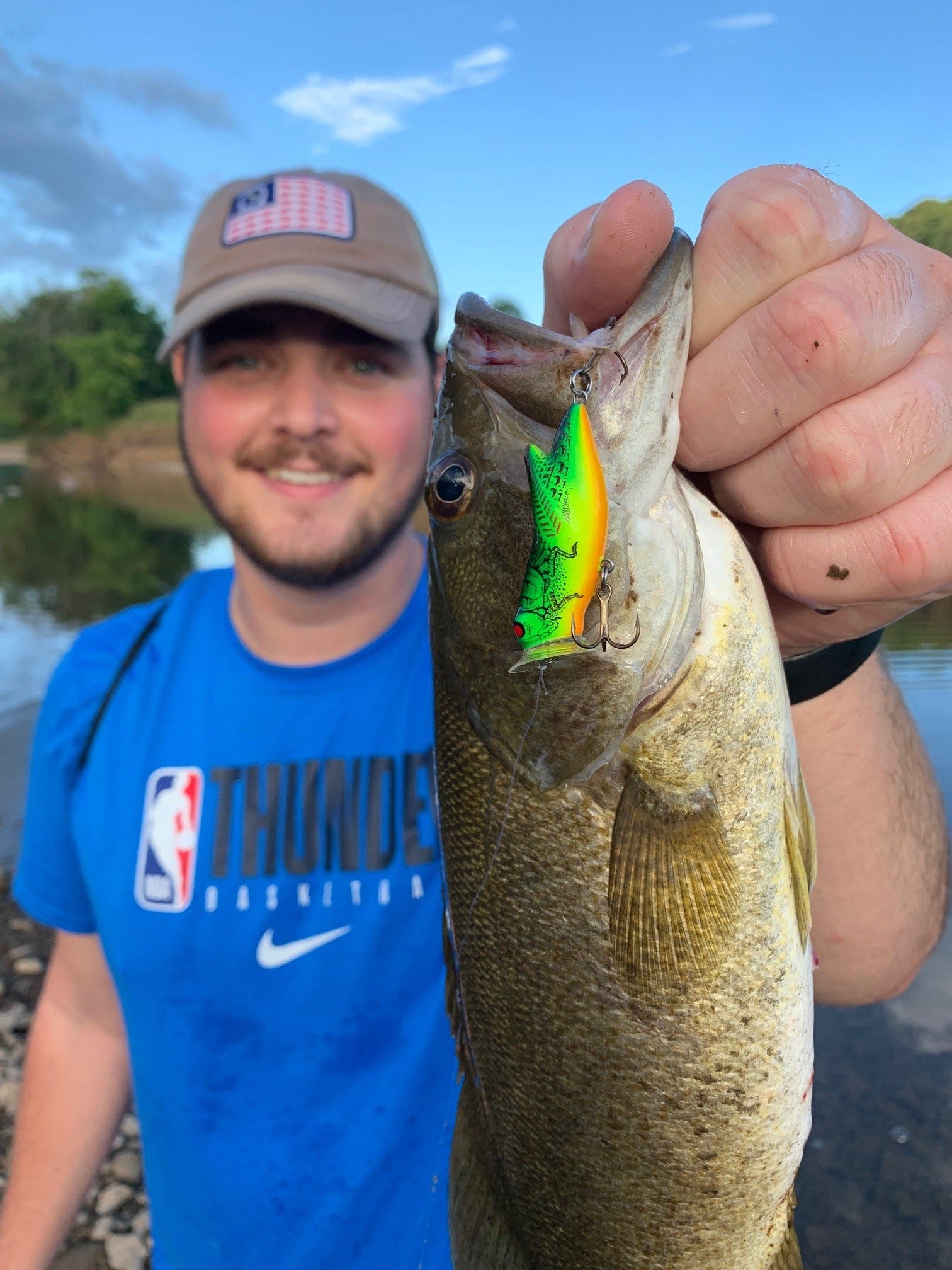 Summertime is a great time to go wade fishing. Don't be scared off by 100-degree temperatures. Just plan accordingly and go early.
Also, I always look 7-10 days in advance, and if there is a cloudy day or a storm front coming through on a particular day, I will plan on getting out for a few hours that day.
Regardless, it's never too hot to go fishing!