Learn about Luke Palmer's smallmouth baits and the techniques that earned him a second-place finish at the Bassmaster Elite Seres on Lake St. Clair.
Patience and persistent focus played a huge role for Oklahoma pro Luke Palmer weighing 90 pounds, 2 ounces of smallmouth bass in four days for a second-place finish in the Bassmaster Elite Series event on Michigan's Lake St. Clair.
"I never made a cast that I didn't see a fish that I thought was a smallmouth," Palmer said. Working a few key areas in Anchor Bay, Palmer watched his electronics constantly, resisting blind casting in order to always be ready for an accurate cast and good presentation when he did see a good fish. He guessed that he made 120 to 140 casts – total – per tournament day.
Patience and persistent focus were also required for the finesse presentations needed to fool the size of smallmouth bass that Palmer needed.
Palmer's Smallmouth Strategy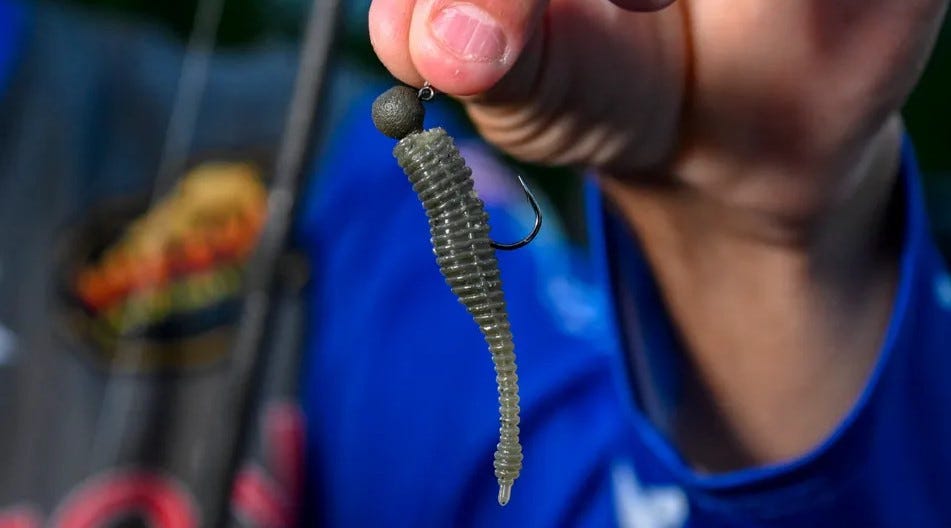 Palmer used three different baits and presentations to catch his fish at Lake St. Clair.
"A drop shot is always important at St. Clair, and I caught quite a few fish on a drop shot with a YUM Warning Shot." The Warning Shot has long been Palmer's go-to drop shot bait for smallmouth bass.
He also caught some fish on a tube, fished on a 3/8- or 1/2-ounce Great Lake Finesse Mini Pro Tube Head.
When the winds fell off and things got slick, Palmer took finesse to another level, and that's when the magic happened with some of his largest fish. When those conditions occurred, Palmer switched to a Great Lakes Finesse 2.75-inch Drop Minnow rigged on a GLF 3/16-ounce Stealth Ball Head Jig Head, which he cast past the fish he was targeting and then swam steadily above the fish.
"It had to stay 3 to 5 feet above them, and they would come up and get it. If it dropped down to their level, they didn't want it," Palmer said.
Recognizing the fish far away and making a long, accurate cast was also important. Palmer said that ideally he wanted to be casting to fish that were 50 or 60 feet away. If they were within about 30 feet, they seemed to sense the boat and were far less likely to eat.
Palmer fished both the drop shot rig and the Drop Minnow on spinning tackle with 12-pound Sunline SX Braid and a Sunline St Sniper fluorocarbon leader. He fished the drop shot on a 7-foot medium action Falcon Cara rod and the Drop Minnow on a 7-foot medium Falcon BuCoo rod.
Single Focus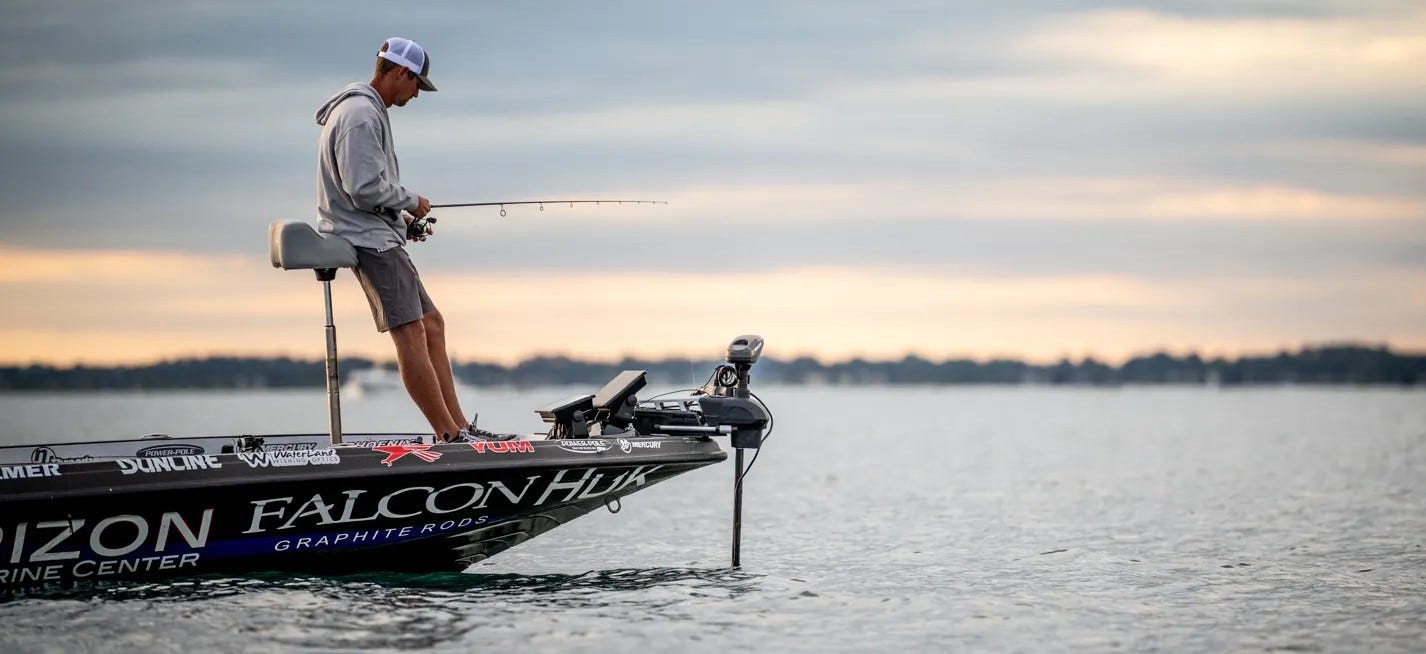 Palmer had not enjoyed much previous success in tournaments on St. Clair. He said that he is beginning to understand the fishery and lake better and was able settle down and have a more focused approach.
He had a great practice and found the best quality of fish in Anchor Bay, which is only a few miles from the ramp where the tournament launched, and he spent the entire tournament there. He noted that it's the only multi-day event he's ever fished where he never refueled his boat.
He had a few primary areas, but one held larger fish than the rest, and he culled a lot of fish there in the afternoons on the first three days. He fished the entire final day in that area and never fired up his motor except for making the short runs to and from the area at the beginning and the end of the day.
Palmer showed outstanding consistency in the quality of fish he was able to catch, weighing 22-0, 23-12, 22-11 and 21-15 on the four tournament days.