Learn about the jig that helped Jason Christie win the Bassmaster Classic and how he used it.
Jason Christie said before the 2022 Bassmaster Classic began that this year's Classic might be won in 30 feet of water or less than 3 feet. He certainly proved that because his two-pronged Lake Hartwell approach, which he used throughout the event, included both. He began days fishing deep, putting fish in the box early, and spent the rest of his time fishing shallow with a War Eagle Jiu-Jigsu Jig.
The deep fish were important. His spot was near the launch, and having an early limit allowed Christie to commit to the jig. He knew the jig would prompt fewer bites, but he believed it would produce the size of fish he would need to win. For targeting shallow fish, Christie fished exclusively with the Jiu-Jigsu Jig, and it ended up yielding the larger portion of his winning weight.
About the Jiu-Jigsu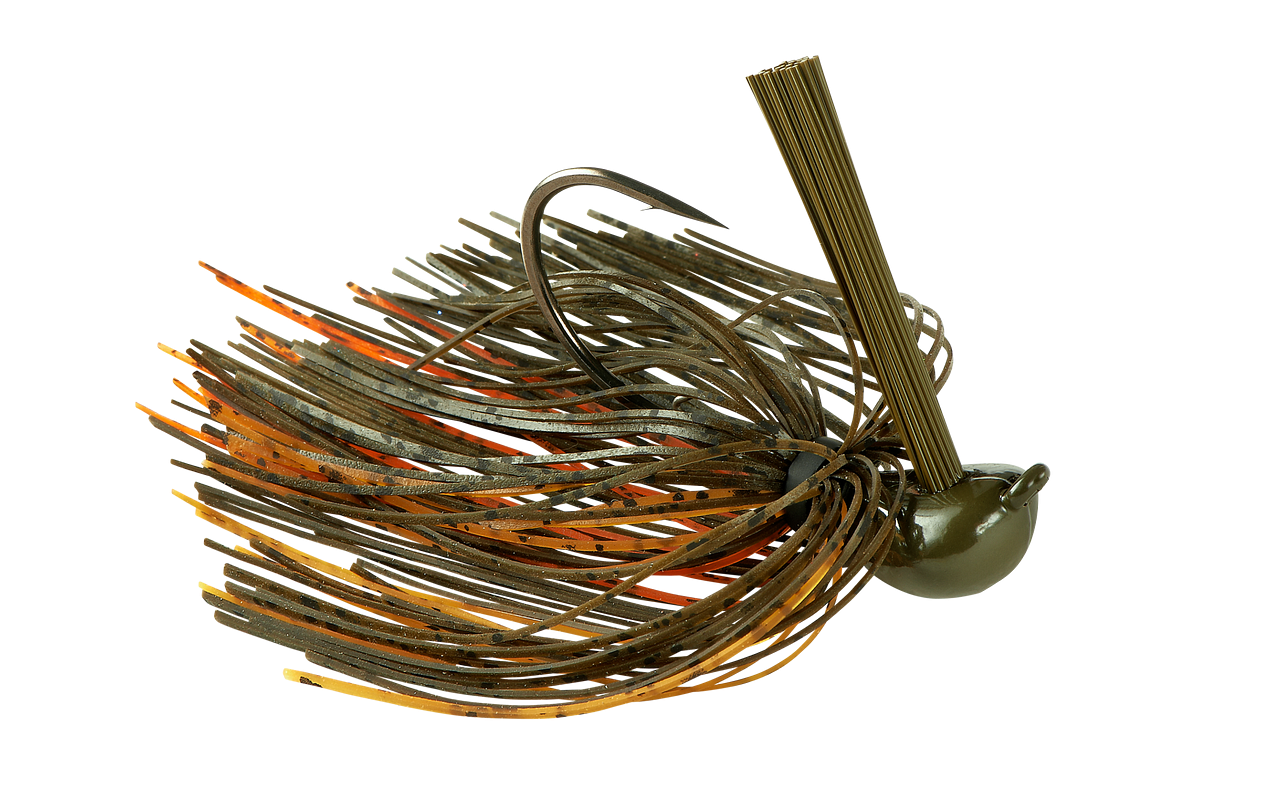 The Jiu-Jigsu, introduced by War Eagle a couple of years ago, is a premium 5/8-ounce flipping jig that is designed to get into tight spots and to haul big bass out.
The Jiu-Jigsu features a modified Arkie-style head, a recessed line tie to help it get through cover, a Hole-In-One Skirt in exclusive colors, a super stout 4/O Owner Zo-Wire Hook, a weed guard with just enough flex to allow for good hook sets, and a dual-wire keeper to hold trailers firmly in place.
"We left nothing untouched on this jig," said War Eagle product director Chad Warner, who worked closely with War Eagle's original owner and with elite pro staffers to make certain the Jiu-Jigsu was built to their specifications.
Warner noted that the head design really shines around wood and rock. "I have found that simply dragging the jig, like you would a football head, is deadly with very little snagging issues."
He also highlighted the durable powder-coated paint in core colors (green pumpkin, brown and black) and the exclusive skirt colors.
"The real deal is the hook. Man, it's strong," Warner said. "It's the Owner Zo-Wire hook. Basically, no flex, and the hook point stays sharp. I've haven't seen a point roll over yet."
Why the Jiu-Jigsu?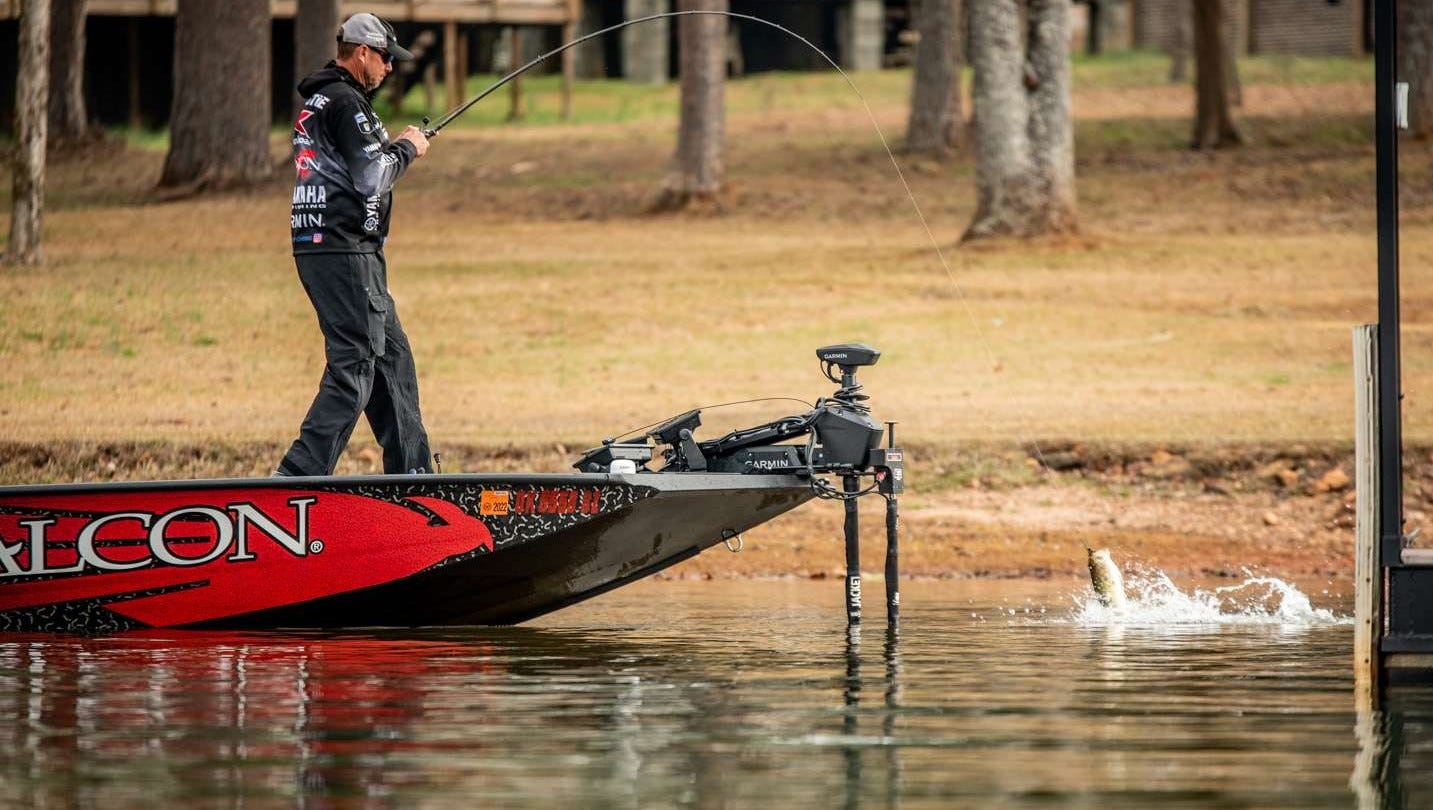 Several factors led to Jason Christie choosing the Jiu-Jigsu for his primary approach, which focused on the extreme shallow ends of shallow docks in clear water. High on the list were the shape of the head, the hook and the colors.
"It comes in several really good colors for the clear water that I was fishing," Christie said.
Christie's primary jig color was GP Orange Craw (GP stands for Green Pumpkin), which is an excellent representation of clear-water crawfish. On the final day he switched to straight Green Pumpkin simply because he'd worn out his supply of GP Orange Craw jigs after so much dock fishing.
The Jiu-Jigsu jig's 5/8-ounce weight was very important to Christie because of the clear water he chose to fish. He wanted a jig with a fast fall rate that he could move quickly to force bass to react.
"I was fishing in a foot to 3 feet, and people think you need a smaller jig in that situation. But when the water is clear, I want to go fast," Christie said.
3 Days – 3 Winning Presentations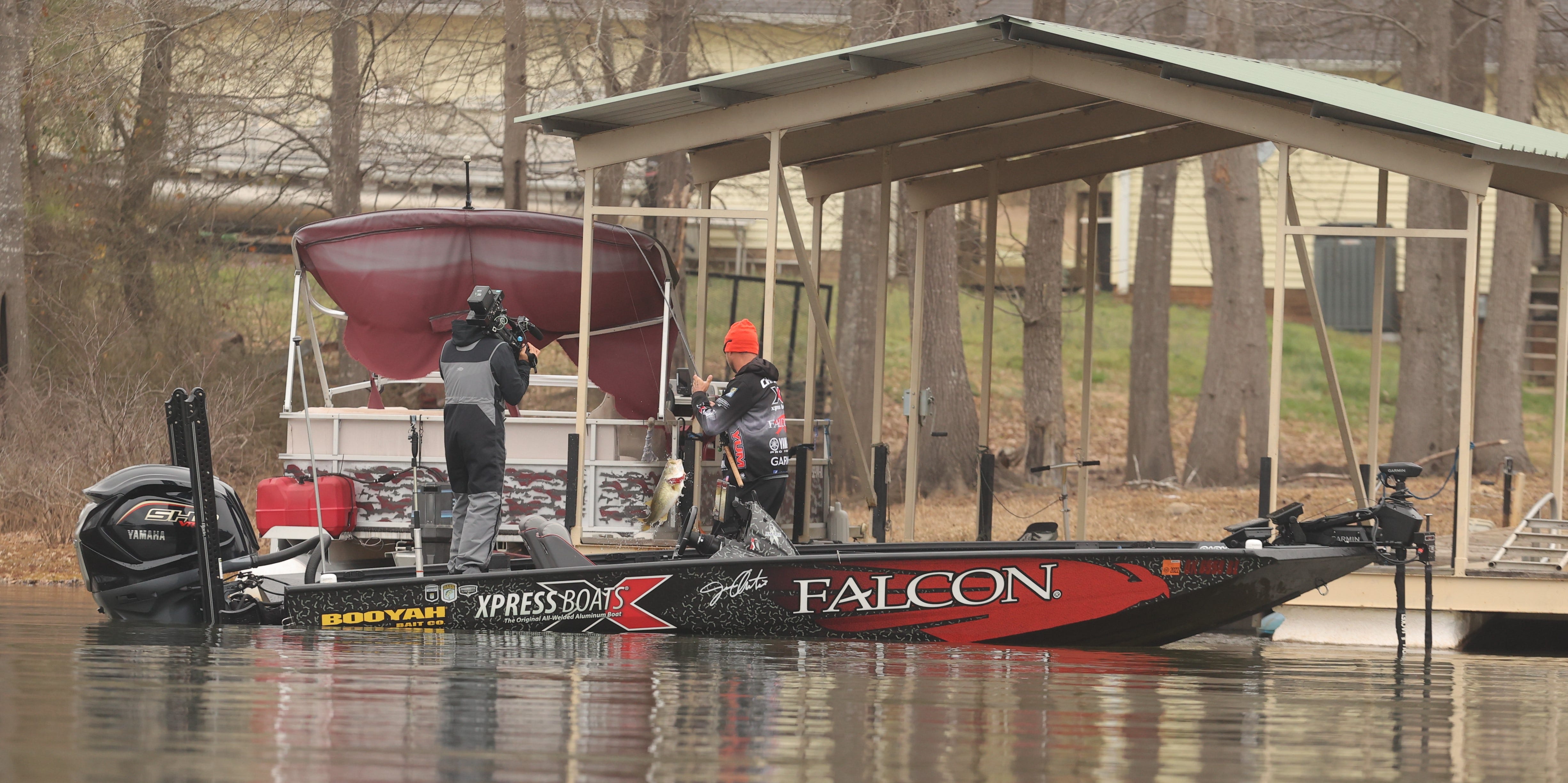 Christie stuck with his jig pattern all three days, after a stop each morning at the deep drain, and he remained true to targeting the shallow parts of docks, where fish were staging just ahead of the spawn. He worked quickly, fishing many different docks.
He experimented with presentations, gauging what the bass wanted, and saw that change each day. "I definitely learned something. Three days of fishing the same jig in same kinds of places, but every day was different with how they wanted it," Christie said.
On Day 1, the initial drop was the primary strike trigger and became his main presentation. The bass were reacting to the jig as soon as they saw it, and most of the fish Christie weighed that day hit the bait before it ever found bottom.
On Day 2, horizontal movement was the ticket. Christie caught a couple of fish early after he'd already moved the bait a couple of times and had started reeling it back. So, he started letting it drop, dragging it just a bit and then swimming it back, and most bass hit the jig while he was swimming it.
On Day 3, it was the opposite. He had to drag it more in the shallow zone, and they were hitting it after he dragged or hopped it a couple of times. He noticed that when he moved the jig, he'd see a little cloud from the clay bottom in the shallow, clear water, and he believes that triggered the bass' interest.
Trailer Talk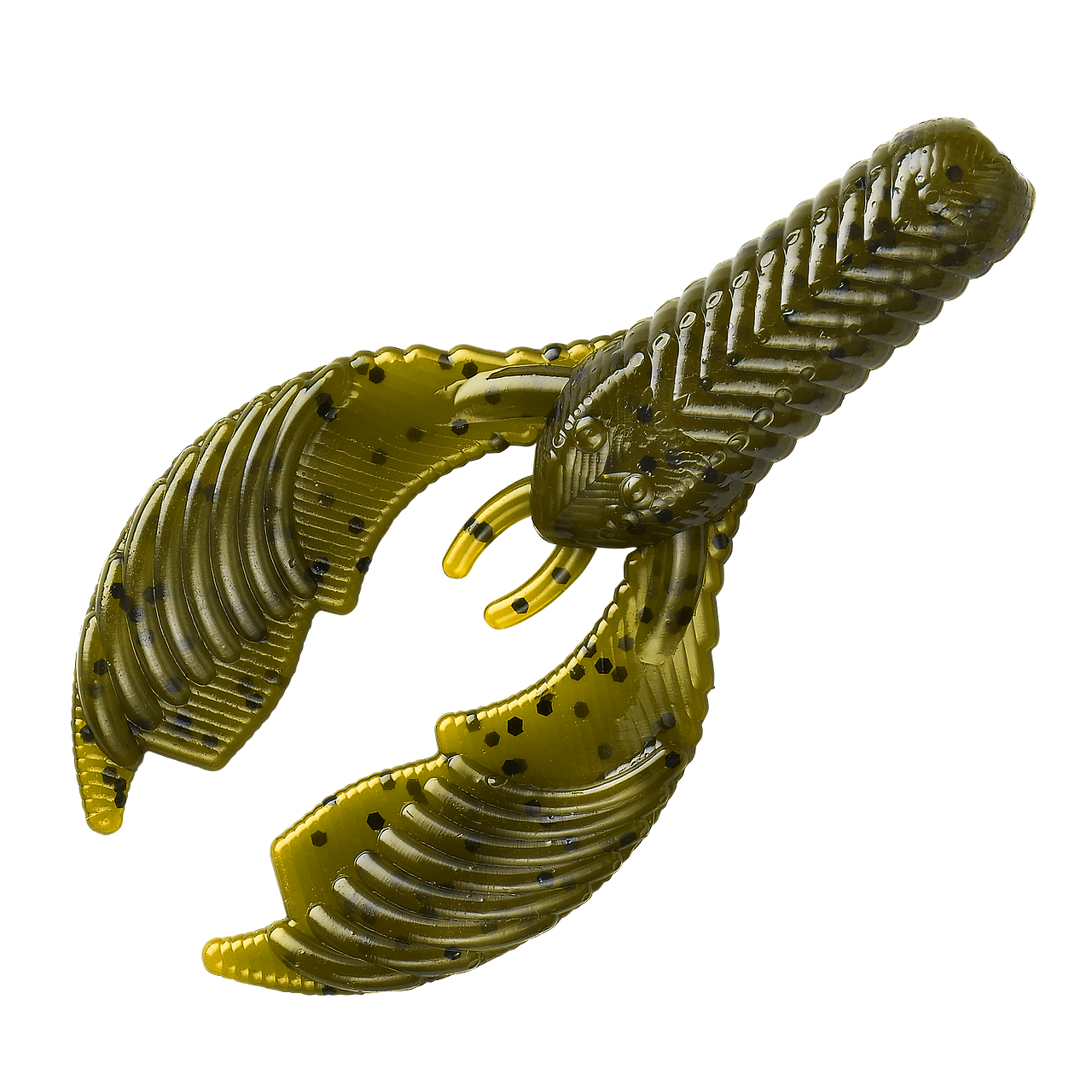 Christie completed his Jiu-Jigsu Jig with a 2.75-inch YUM Craw Chunk, which is the smallest of three Craw Chunk sizes. Christie noted that he often likes the larger sizes, but that a compact profile was very important for allowing the bait to drop as quickly as possible.
Christie likes the Craw Chunk as a trailer early in the spring, when he wants a natural crawfish profile and a bit of movement but does not want a lot of flapping action.
He kept the color simple with Green Pumpkin because it is natural and crawfish-like and complemented his jig color.