Jason Christie's BOOYAH Covert Spinnerbait Series has gotten even better with the release of a NEW Covert Finesse Spinnerbait, which has all the great features of the rest of the series but fills a different niche for catching bass.
The BOOYAH Covert Series of spinnerbaits has emerged as the spinnerbait of choice for countless bass anglers all over the country, and the series includes spinnerbait models for the spectrum of water and temperatures.
That said, certain situations call for a little smaller spinnerbait frame and blades than were originally available in the Covert Series, so BOOYAH Bait Co. and Jason Christie teamed up to develop the Covert Finesse Spinnerbait.
Let's take a closer look at the newest addition to the Covert line-up and dig into how and when to put these finesse spinnerbaits to work to catch more bass!
Lure Specs

Like every BOOYAH Covert Series Spinnerbait, the Covert Finesse is built to Jason Christie's specifications, with every component, design element and feature modeled after the spinnerbaits Christie and his father and uncles custom built for many years. It has a modified BOOYAH Head with a raked gill to offset blade torque and keep the bait running true, plus Hildebrandt blades and a two-tiered skirt with outstanding color combinations.
The Covert Finesse has downsized frame and smaller blades for a finesse appeal, but unlike many finesse spinnerbaits, it comes in 3/8- and 1/2-ounce weights, which are common weights for standard-sized spinnerbaits. This allows for sufficiently long and accurate casts to put the lure where it needs to be and allows helps the bait track properly in the strike zone. Those weights also make it easy to fish this bait on standard bass tackle, instead of having to go lighter, which is important because you're often fishing around cover and because this bait produces big fish, despite its small size.
The Covert Finesse comes in three blade configurations – double willow, double Colorado and Oklahoma/Colorado – each in two sizes. The double willow and double Colorado models are available in three colors; the Oklahoma/Colorado in four.
When To Use It
The BOOYAH Covert Finesse Spinnerbait provides an excellent option whenever you need a little smaller profile, which usually occurs because the bass' primary forage is small or because the bass are acting finicky.
When small shad are extra abundant in an area and the bass are relating primarily to shad, the bass can become very selective about bait size. Everything else can be right about color, lure style and presentation, but they won't touch anything that is too big. With so much small forage around, instincts tell them to avoid larger stuff.
Bass fussiness can come from a number of factors, including extra clear water and high barometric pressure that delivers bluebird skies. The biggest factor, in Christie's mind, is heavy fishing pressure.
Whatever the reason, if Christie isn't getting the bites he expects using the Covert spinnerbait that is otherwise right for the situation, he'll switch to a Covert Finesse to show fish a smaller profile.
"This little bait packs a big punch. The original Covert isn't going away. There's always going to be a place for it. There's just days you've just gotta have something a bit smaller." -- Jason Christie, 2022 Bassmaster Classic Champion
Where to Fish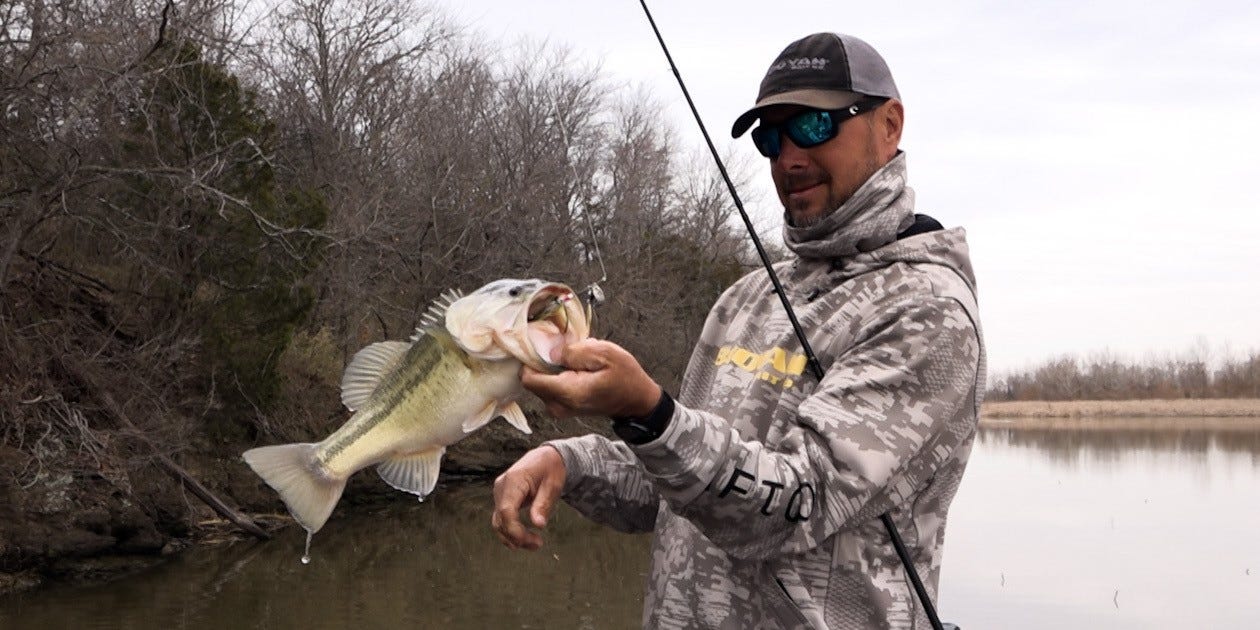 The short answer to where to fish a Covert Finesse Spinnerbait is "all the same places you'd fish a 3/8- or 1/2-ounce original Covert Spinnerbait." Distinctive factors that cause you to turn to this bait have more to do with forage and fish mood than location.
For Christie, that mostly means water that is 5 feet or less in depth, possibly just a bit deeper for the larger size. He mostly casts to the bank, across broad flats or over the top of structural features, including flat points and shallow humps and saddles.
Prime spinnerbait waters offer plenty of cover to conceal the bass and provide ambush points. Cover can take many forms, including weed edges, stumps, downed trees, standing timber, docks and rocks.
Given options, Christie favors waters that have at least a bit of color and chop from the wind for fishing any spinnerbait.
Why the Covert Finesse?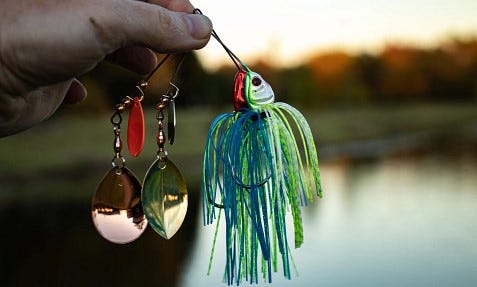 Sometimes you need a smaller offering. Just like you sometimes need finesse soft-plastic lures or downsized topwaters, sometimes a smaller profiled spinnerbait will trigger more bites.
Too often in the past, small-framed spinnerbaits have been too light to fish effectively with traditional bass tackle or they have lacked the quality and features of full-sized spinnerbaits.
With those concerns in mind, BOOYAH engineers worked with Christie and figured out how to distribute weight to create a substantially smaller frame and a spinnerbait that would balance with smaller blades in 3/8- and 1/2-ounce weights. This allows for long accurate casts on the traditional spinnerbait tackle and stable presentations in the strike zone.
The Covert Finesse Spinnerbait includes every feature and component that has made the entire BOOYAH Covert Series so popular and effective.
How To Fish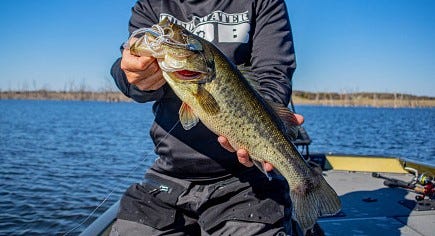 The Covert Finesse Spinnerbait is largely a cast, reel, catch sort of lure that doesn't require a lot of added action. Speed and depth control are important, though, and slight presentation variances to trigger strikes can dramatically impact your success rate.
Its primary zone is 5 feet or less, and it is designed to be cast to the banks or over the top of a shallow structural features and reeled past cover. In terms of running depth, Christie likes to "cut the water column in half, meaning that if his spinnerbait is swimming through 4 feet, he wants it running about 2 feet deep. In many cases a good gauge is to run the bait so it is right on the edge of being visible and not quite visible.
While a steady, moderate retrieve tend work best overall, very slight hesitations or rod tip twitches that make the lure flare a bit commonly trigger strikes.
Visit the Lurenet blog for additional content that will help you catch more fish. Lurenet also makes it easy to stock up on Covert Finesse Spinnerbaits!