Learn why the Ned rig has become so popular and how to fish this finesse rig effectively.
Just as the title implies, we are going to break down the ever-successful Ned rig technique that has swept across the country as a great way to easily catch bass in tough conditions.
What is the Ned rig?
The Ned rig is a finesse fishing technique that involves using small plastic worms, craws, or creatures paired with a light mushroom style head so it can easily float off the bottom. This rig was originally created by outdoor writer Ned Kehde and popularized in the Midwest – so the name Ned rig stuck because of him!
The Ned rig might have reached popularity in the last ten years, but it has been around for quite a while in some form or fashion on most pressured fisheries. The first rig I learned growing up was actually a type of technique similar to this, but we simply called it "jig head worm fishing." This was casting out a small YUM finesse worm on a light jighead with the hook exposed and slowly dragging it back to the boat. I bet I have caught 1,000 fish on this technique in every type of water imaginable, so it is easy for me to see how the Ned rig has become so popular.
Why is it so successful?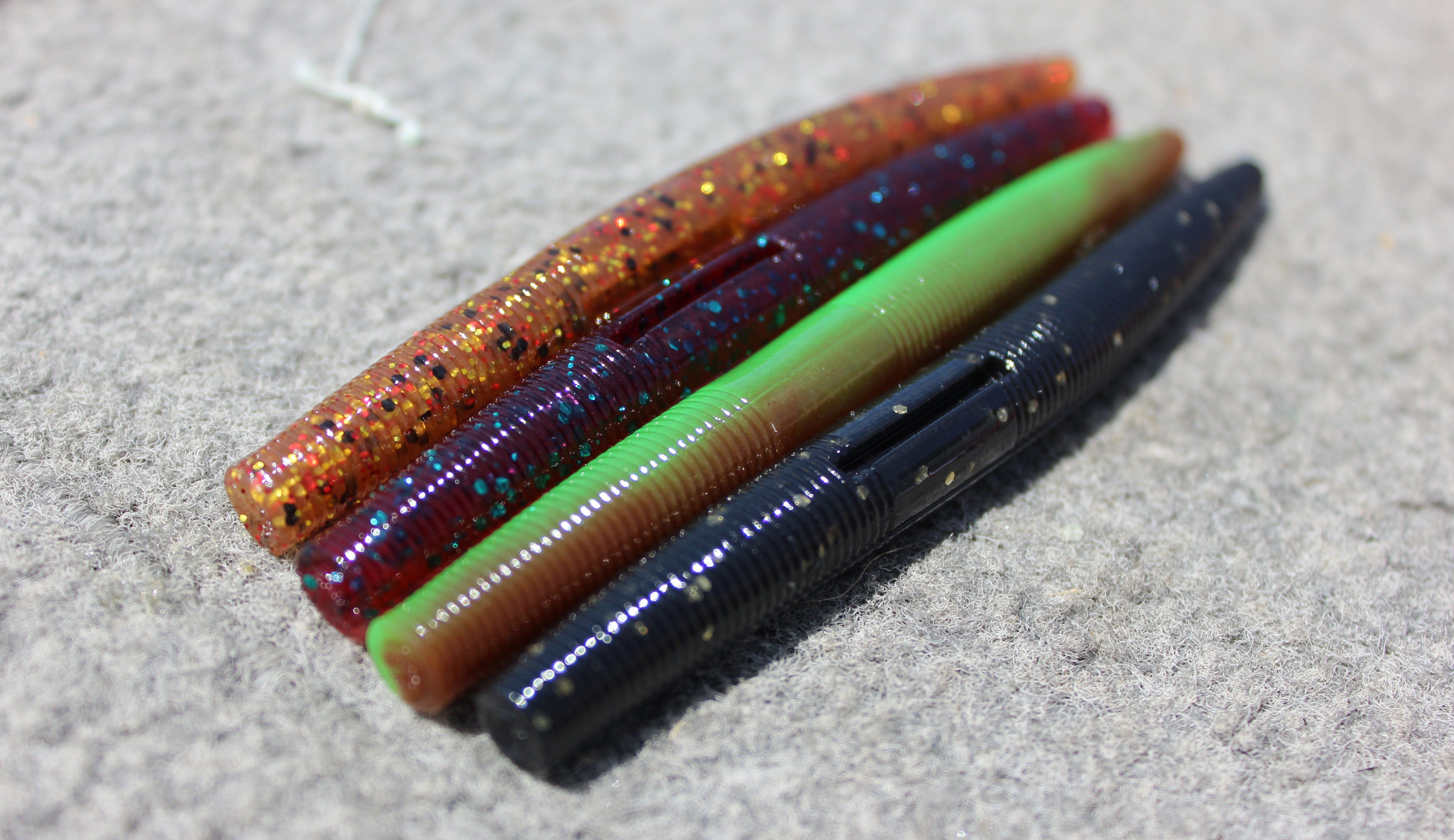 I was reluctant to bring out the Ned rig when it first hit the scene, but a terrible trip to Oklahoma's Lake Tenkiller turned me around on it. One fall day me and a friend went to chase some smallmouth on Tenkiller with A-rigs, jerk baits, topwaters and every other type of power fishing technique out there and quickly were shot down with zero bites.
Halfway through the day I grabbed a spinning rod I had adorned with 6-pound fluorocarbon and tied on a small mushroom head jig my buddy gave me, and then slid on a 3-inch YUM Dinger. The very cast I made with it to a rock pile yielded a nice smallmouth and completely blew my mind. I went on to use the whole bag of Dingers and catch multiple nice fish. I was dumbfounded, but I connected the dots to my childhood fishing trips and it all came together! The small Ned rig was akin to my jighead worm, fishing and it all equated to using small baits with light line to entice pressured fish to bite. The 3-inch Dinger was nonobtrusive and seen as an easy meal to the bass unlike the hordes of A-rigs that had run past them every 20 minutes.
It's beyond me how successful this little bait is 12 months out of the year, and in any water condition. I have had success utilizing a YUM Ned Dinger in Black Blue Flake on river systems with chocolate milk water consistency when traditional baits wouldn't even get a nibble.
How do you fish it?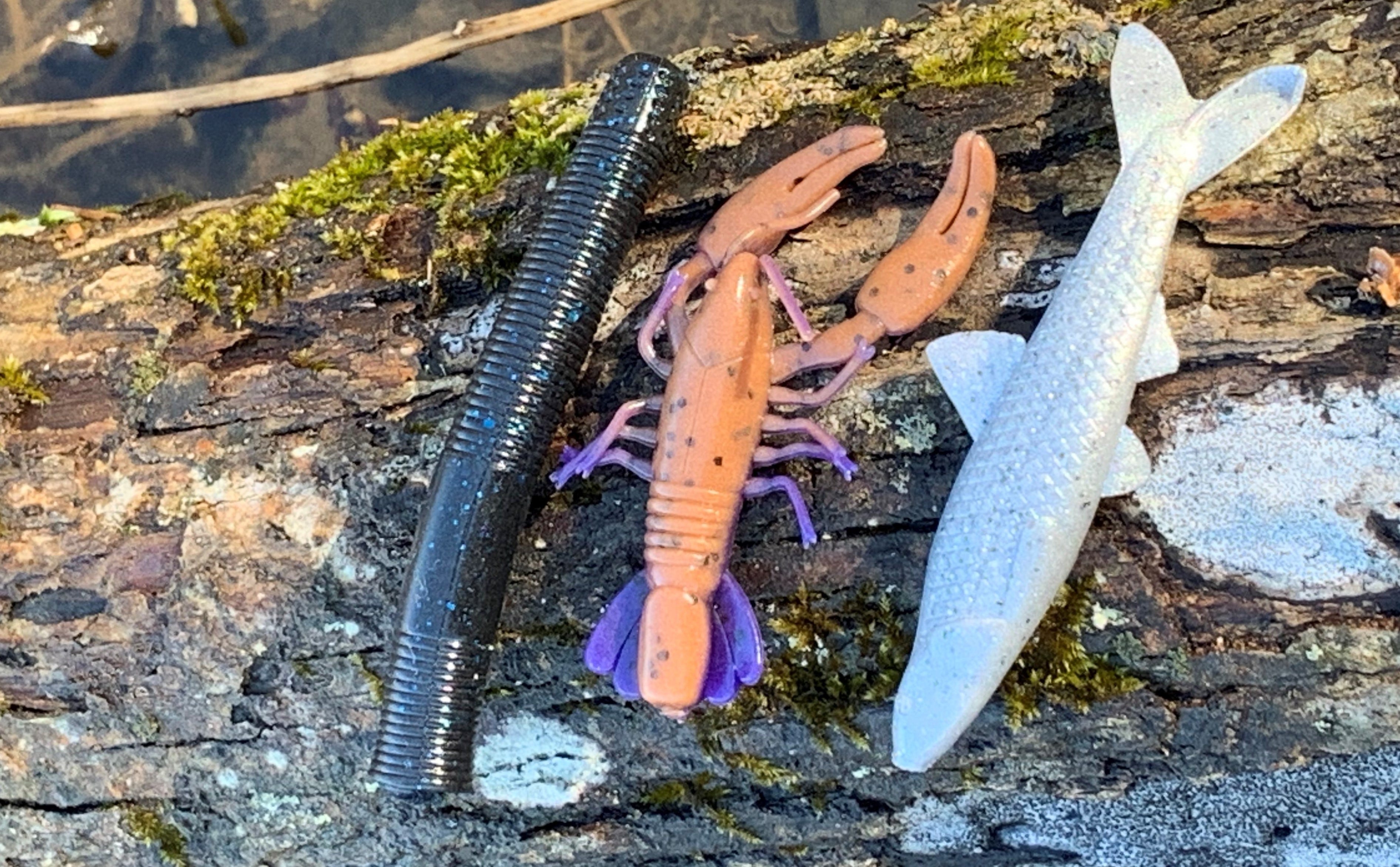 This has to be your next question, right? If so, I have a great answer for you; fish it however you want! I'm not being a smart Alek here; I really mean it. I have personally caught fish on a Ned rig fishing it slow like a football jig, hopping like a shaky head, fishing vertically with sonar, and reeling like a swimbait – so the options are endless!
The most important factors of how to fish it are in the equipment used because of its light weight. You always need to be sure to throw it on a light to medium-light action rod with light fluorocarbon line like 6- to 8-pound test. By having this type of set up you can guarantee contact with the lure and know when a fish bites.
The options of plastics to throw on a Ned rig have become overwhelming recently, but I stick with three main shapes and these are a minnow, crawdad, and stick bait shape. The three I utilize are the YUM Ned Minnow, Ned Craw, and Ned Dinger. All three of these options are made from unique plastic that floats so it sits right in front of bass provoking them to bite. Choose colors that match water clarity with whatever plastic you pick, it's good to keep it simple with green pumpkins in clear and black/blue in dirty. I like to be as subtle as possible with my rigs on color, and I always pair them up with an 1/8-ounce mushroom head jig. That size allows me to fish in almost all water depths if fished slow enough while still maintaining contact with the bottom.
Fish this little unassuming set up any way you want, just like I mentioned earlier, but focus on areas highly concentrated with bass such as points, humps, ledges, brush piles and spawning pockets in the spring.
You can do very well with this rig any time of the year, and it's downright the best choice for getting kids into fishing or for putting someone in the position to pull the trigger on a lot of bass!
You can find all of the lures highlighted in todays blog right here at www.lurenet.com