Spring can be an unpredictable time for bass fishing, but the big bass action can be outstanding. Here's how to pick the proper crankbait to maximize your success.
Catching bass on crankbaits in spring is one of the most fun and successful techniques when fish are on the move. Whether bass are in transition to shallow water, amid the spawn, or hanging around cover to feed, throwing the best crankbaits for spring bass fishing will keep your line tight.
Crankbaits come in a variety of sizes and shapes to mimic baitfish, bluegills, perch and crayfish. The shape and size of the crankbait's bill will help it stay shallow or dive to specific depths. The bill's shape might also help it deflect more easily off wood or rock cover and may impart different action to the bait during the retrieve. A crankbait is designed with specific degrees of angle to the bill, body shape, position of the hooks, eye-screw and split ring for the line, and how water flows over it during the retrieve.
When things are right, and when a crankbait is ricocheting off rocks or dock posts or alongside a shoreline laydown, it's hard for a bass to ignore. The red craw crankbait mimics a skittering crayfish darting to and fro. A shad-colored body imitates baitfish, while yellow-green or shades of black-blue-green-orange resemble perch and bluegills. Largemouth, smallmouth and spotted bass love to hate crankbaits.
"Spring simply is a great time of year for crankbaits," said veteran guide and tournament angler Jimmy Mason of Alabama. Mason guides on the Tennessee River and is intimately knowledgeable about largemouth and smallmouth on Guntersville, Wheeler, Wilson and Pickwick lakes.
"Whether I have a guide trip or am focusing on a tournament, I'll have several crankbaits tied on to determine what's working best," Mason said about spring bass fishing. "I'll often have two of the same kind, but in different colors, tied on so I can see if the fish like one over the other. It's cliché but it's true. You have to let them tell you what they want, instead of trying to force what you want on them."
Here are Mason's thoughts on five of the best crankbaits for spring bass fishing.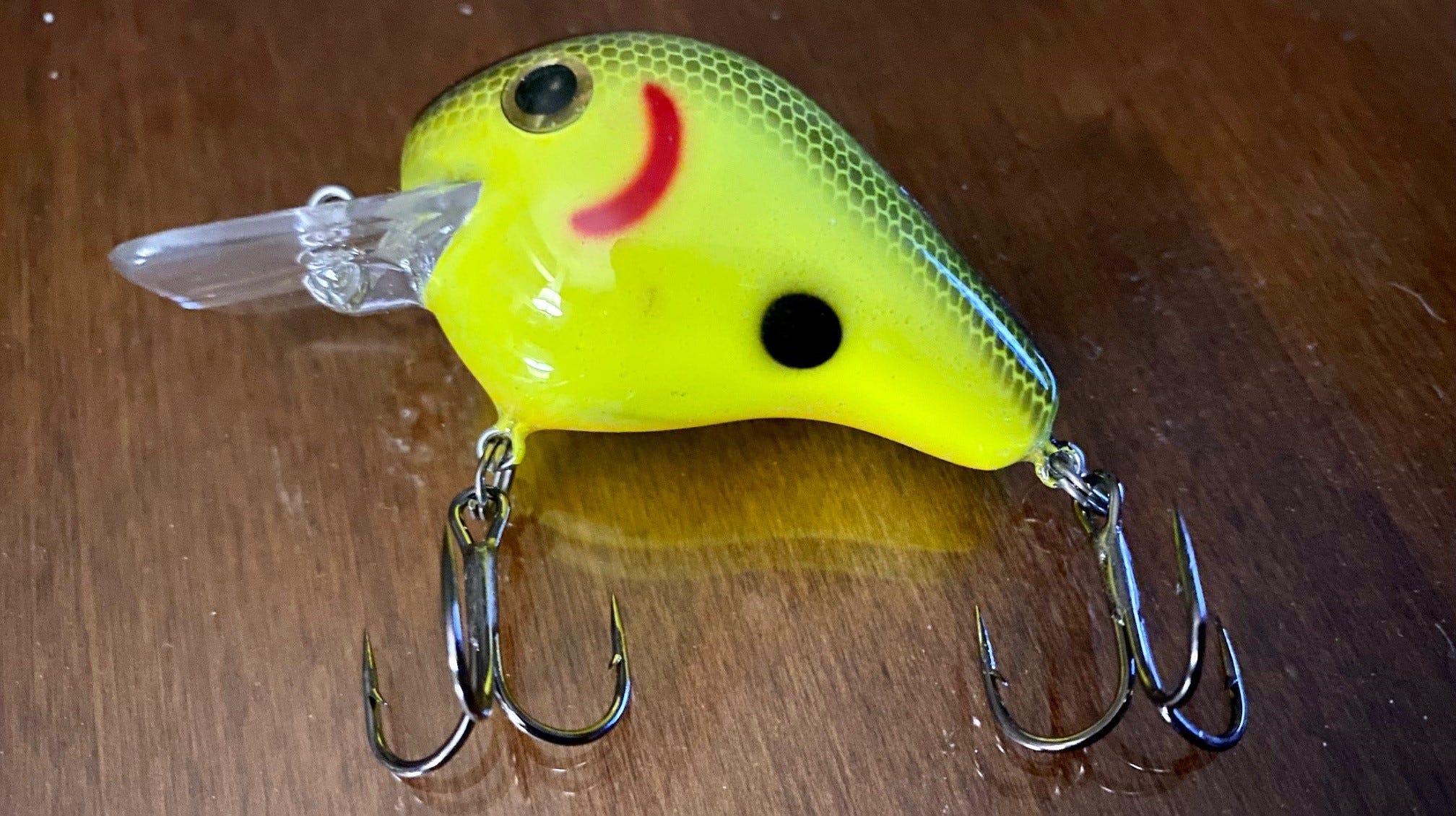 The Norman Fat Boy is built with modern components but is a throwback to the old balsa crankbaits that hunted, pecked and had awesome buoyancy. This fat-bodied squarebill has a wide wobble during the retrieve and dives to about 4 feet on 10-pound line. Increasing the line size helps keep it even shallower.
"You really can cover water with the Fat Boy and crash it into any wood, rocks, laydowns and docks," Mason said. "If there's a laydown or shallow brush, I love cranking it to the wood and then sort of finessing it through or banging it off rocks or stumps. I'm always trying to crash it into something, to be honest. The wide bill helps it deflect, and when you stop it, the bait rises so if a bass is there it's rising right in its face.
"I think it's great for shallow grass when it's just starting to come up, too. When you reel down and hit the grass with the bait, you can let it rise and then crank again. If you feel it catching the grass, the best thing to do is to snatch the rod tip straight up instead of to the side. This helps the bait come off the grass cleaner without fouling as badly, and also can trigger a bite."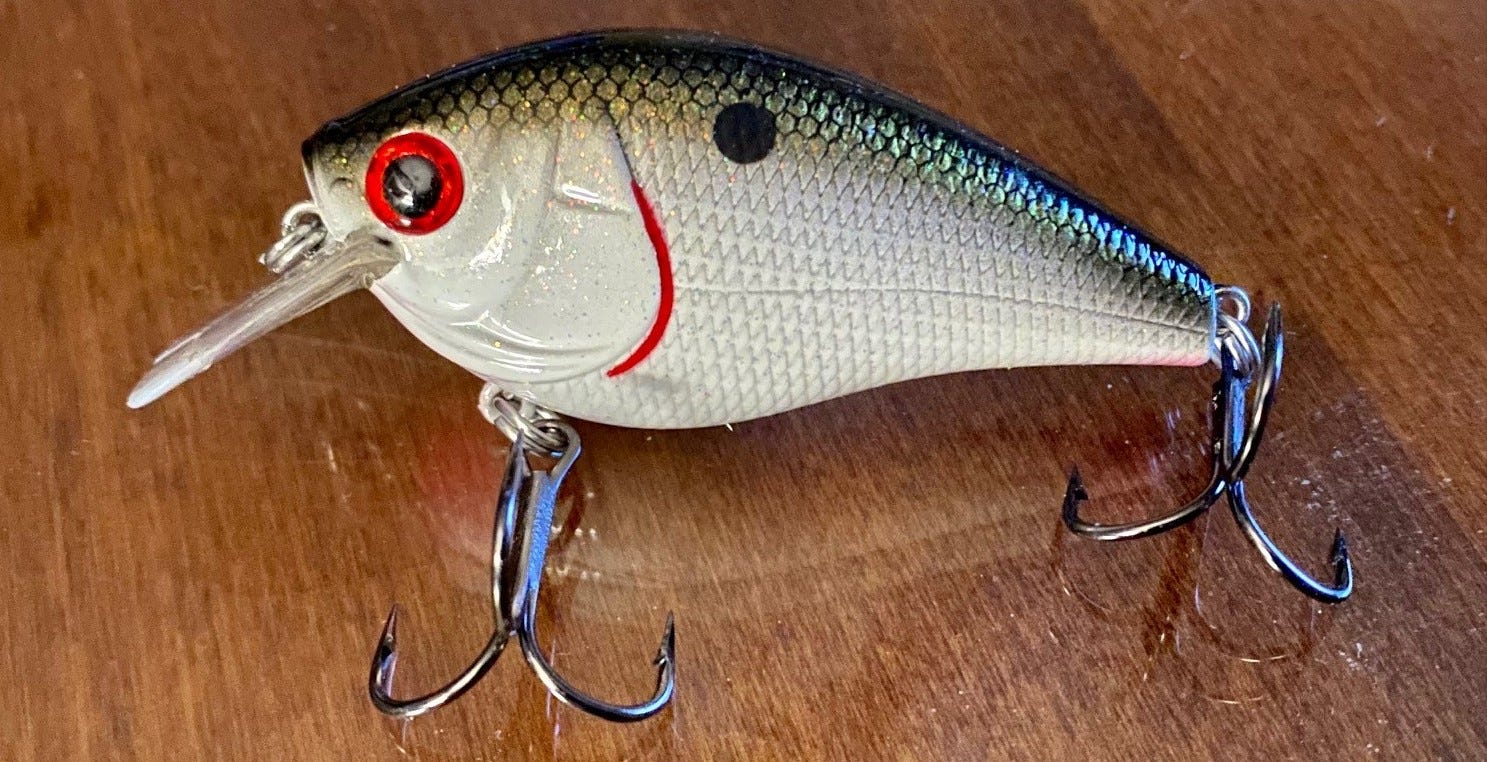 BOOYAH has returned the legendary XCS squarebill to its lineup with two sizes, the XCS 100 and 200. The former is 2 inches long and 1/2-ounce with No. 4 hooks, while the latter is 2.75 inches long and 5/8-ounce with No. 2 hooks. Both are silent and dive from 1 to 4 feet, depending on line size, with a classic rolling action.
"The XCS is so doggone tough. It's like a bulldog," Mason said. "I probably use it the most, of my square bills, for some wood cover, shallow rocks, the shallow parts of riprap. It's heavy for its size so you can get more accurate casts and put it into tight places. It has a thin bill that gives it a faster action when you're retrieving. It gets down quicker and starts wiggling faster. It's not as buoyant as a Fat Boy so I don't crank wood with it as much. But for an all-around bait going down a rock bank with some laydowns or docks, it's a more accurate bait."
Mason said the XCS does not rise as quickly in cold water. For thick wood cover it may not be as optimal as the Fat Boy, "but if I'm cranking rocks, bluffs, riprap, things like that, it's the one I'm going to throw."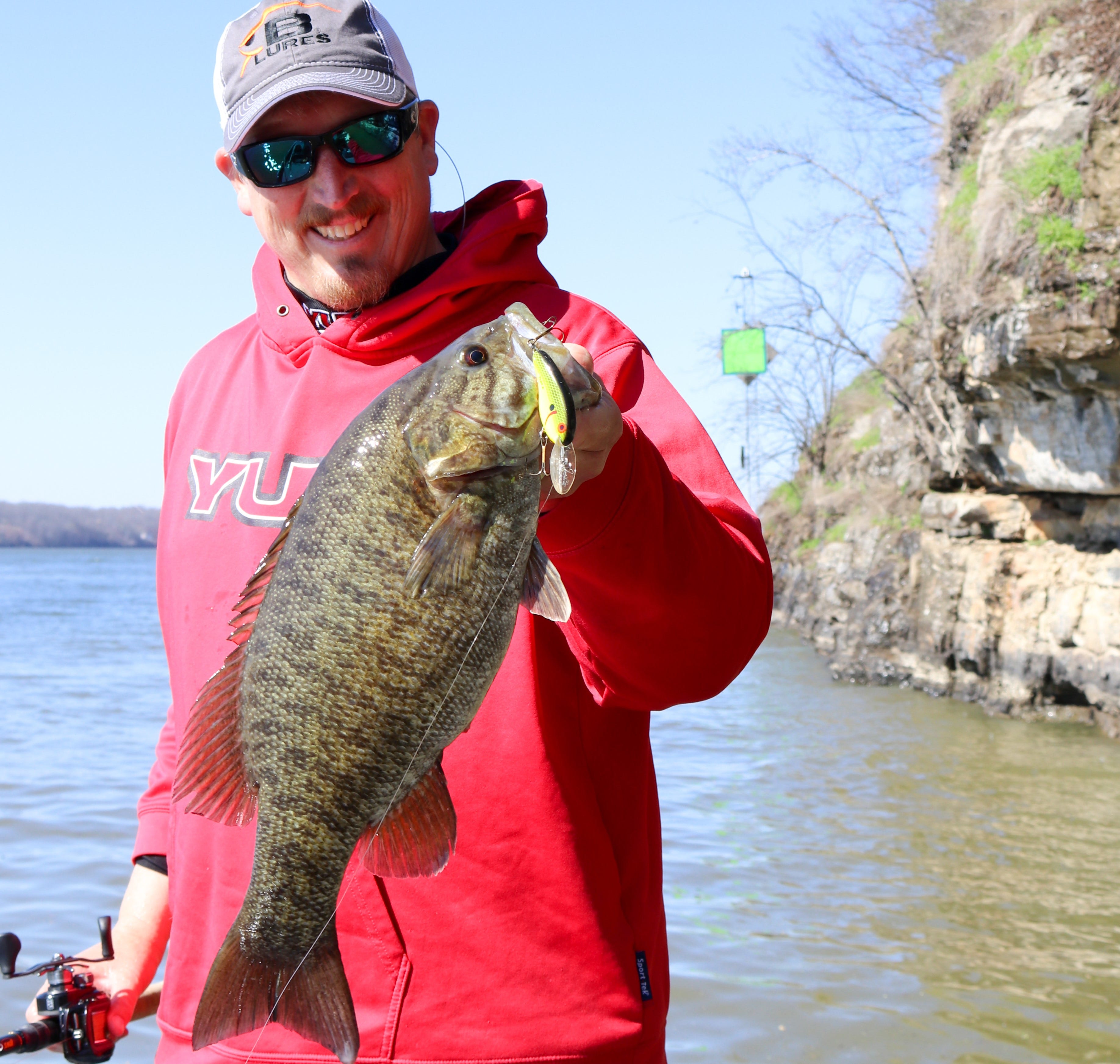 This legendary crankbait combines some of the features of a fat-body cranker with a lipless bait. The flat sides of the Flat A provide a tighter wiggle and more subtle presentation that is optimal in cool, clear water. The near-neutral design also makes it good for working a variety of depths and retrieve speeds, from a burn to a crawl.
The Flat A has, as Mason says, a little of the tight action of a lipless bait but doesn't rise quickly thanks to the neutral buoyancy. He often throws it on Guntersville Lake in colder water and uses a sweeping action, similar to how he works a long-bodied spoonbill minnow.
"The Flat A and Deep Flat A are among my absolute favorites this time of year," he said. "When I start cranking in 45-degree water the Flat A definitely is going to be tied on. This year a weight-transfer system has been added to the bait. That was one of the big complaints in the past because it was a little tougher to make longer or accurate casts. But with the weight-transfer system, now you can do both of those much easier.
"The tighter wiggle is great for cold water. It's a big fish catcher, and a big-fish catcher. If I'm fishing anything from 6 to 8 feet — rock bluffs, chunk rock with a 45-degree slope, red clay points on the river, red banks, even grasslines in that depth range — the Flat A will catch 'em. It's good out on the river channel on grasslines, too, and with the No. 4 treble hooks I feel like you have a better landing percentage."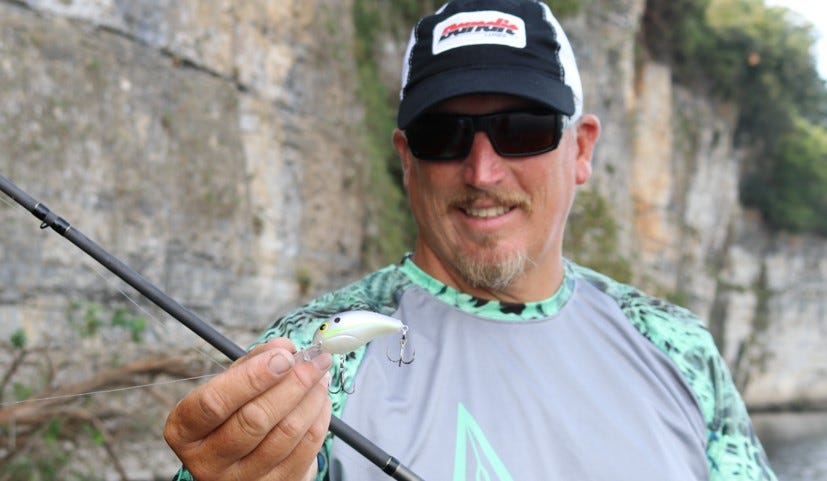 The Bandit 200 Series is a hoss for largemouth and smallmouth bass, but also for other species, including walleye and crappie. It dives to about 8 feet on 10-pound test line, and with its rounded lip the Bandit 200 will dart and hunt during the retrieve.
"It's almost like a deep-diving squarebill," Mason said. "I'm always looking to crash it into rock and wood, and it's great for cranking brushpiles in the 4- to 6-foot range. It's buoyant enough that when you hit a brushpile you can hesitate it and walk it through. It's not as buoyant as a Fat Boy so it won't rise as quickly, but it's going to rise. It's a good ricochet bait, too, and has a tighter wiggle than a Bomber 6A or 7A or some of the Norman baits that dive in that range."
Mason said that just like with the Flat A, he will have at least one if not two or three Bandit 200 crankbaits tied on in spring. He will alternate between those baits to see if one outperforms the other, and then may try different colors to see if that makes more of a difference.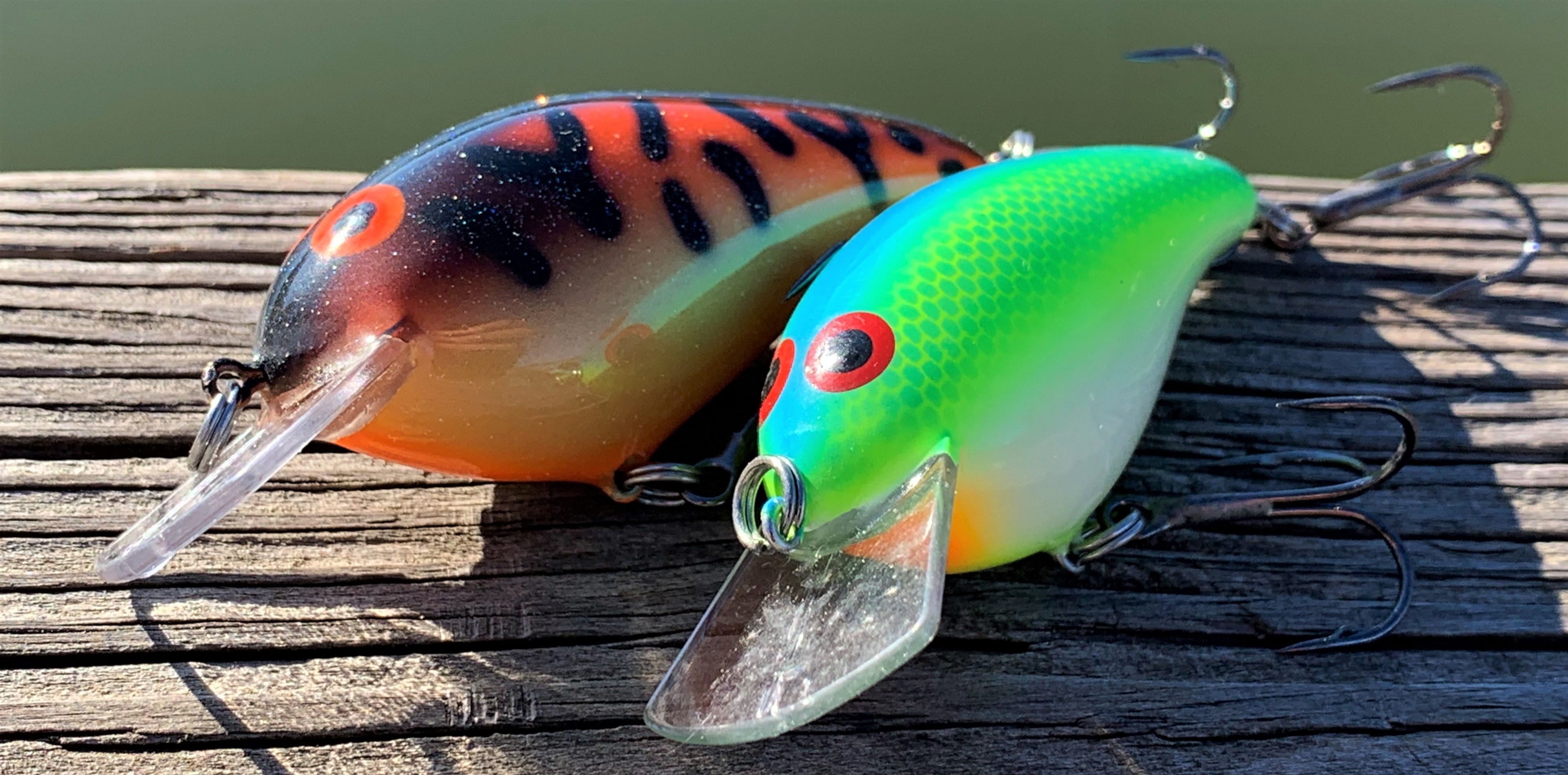 Thanks to the butyrate composite body, the Norman Speed N is a bit heavier and offers a duller thumping sound during the retrieve. It has a tight wobble with an aggressive pitch-and-roll action, vibrant gel coat and colors, and casts like a bullet.
"It's a heavier crankbait so you can throw it a long way," Mason said. "It's a great grass crankbait, almost in place of a lipless bait. If the grass is 3 to 5 feet under the surface it's solid for that. It runs at about a 45-degree nose angle. In the grass, like I was saying about getting snagged, if you rip the rod tip straight up it'll pop off cleaner and that can trigger the strike. It's also good on gravel and riprap, but I don't throw it much around wood cover. Grass and rocks or gravel are where I usually throw this one the most."
Line Choices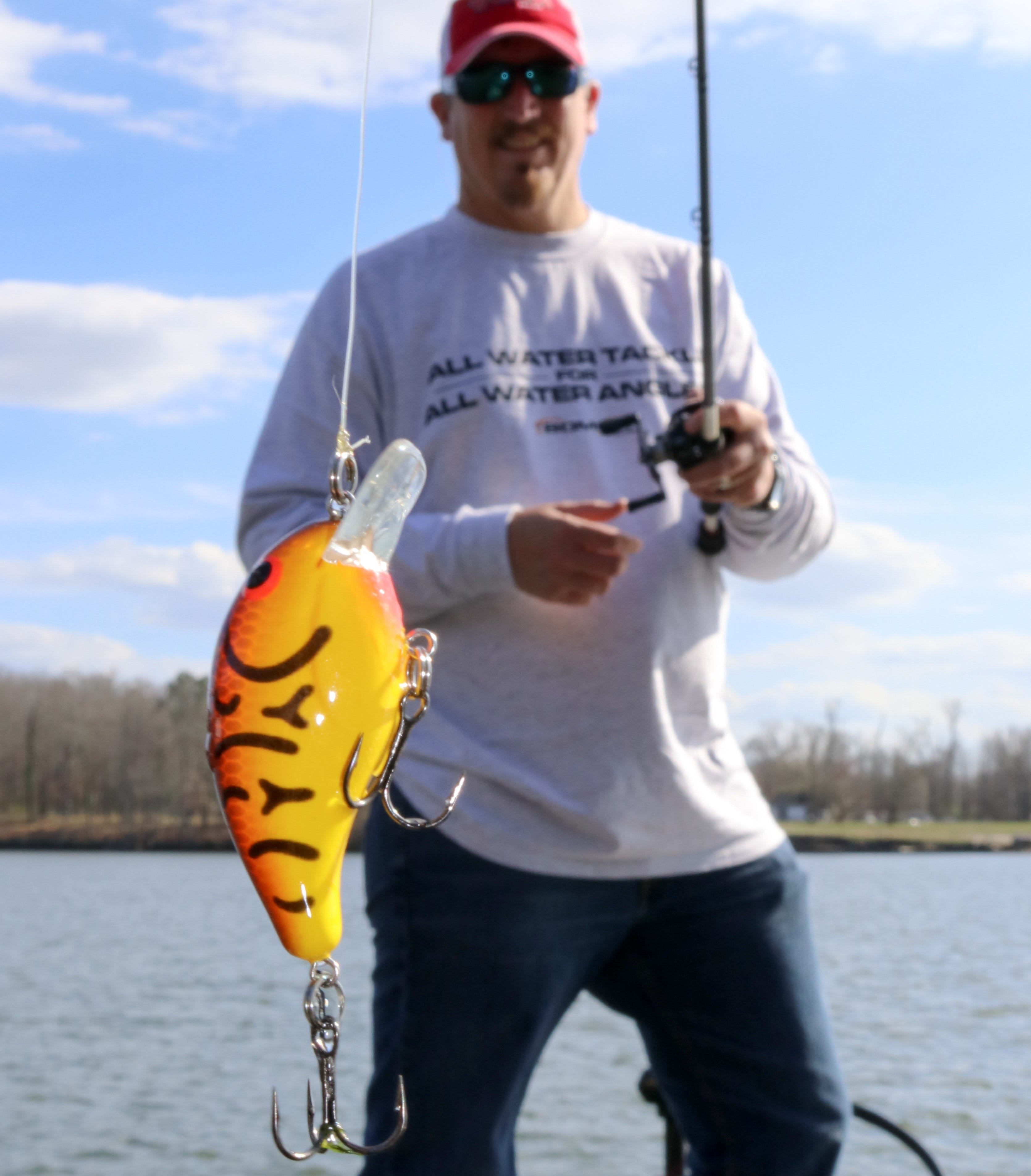 Mason has refined his setups through years of trial and error. He's a big fan of Vicious copolymer for most crankbait applications, although he will use fluorocarbon at specific times.
"I mainly use the Vicious copolymer for everything although I will throw fluorocarbon with the Speed N," he said. "The copolymer is low-stretch and that offers more "give" than the fluorocarbon when you get a hard bite. Also, the copolymer floats, so when you're fishing in cover, I think it helps you get through the wood or rock cover better. With fluorocarbon, when you hesitate the bait, it's not going to float up as well."
Mason throws 15-pound test copolymer for the 200 Bandit, Deep Flat A, XCS and Fat Boy in open water or heavy cover. With the Speed N, he opts for 10- or 12-pound test fluorocarbon.