Lurenet Pro Staff
Filter by: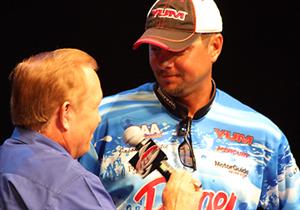 Jason Christie
FLW Pro Jason Christie was close to winning plenty of tournaments, but it wasn't until the 2011 event on South Carolina's Lake Hartwell that he took home the big check. He did it with an exclamation point, though – the nearest competitor was more than 9-pounds back! Plus, he won it wire-to-wire and lead by pounds each day.
Christie is a strong offshore structure fisherman as well as short-line presentations such as flippin' shallow cover. He coached high school basketball after playing college ball, started fishing full time in 2008. He has six top 10 finishes. He's one of the top FLW pros and fishes out of the Diet Mountain Dew wrapped boat.
For more information, go to www.christiefishing.com.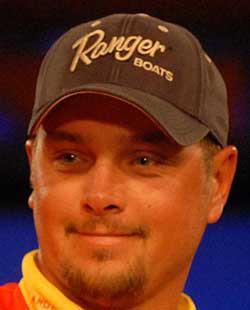 Do bass pros have a secret they keep to themselves? Is it a lure? It's got to be a hidden honey hole. Maybe a hush-hush mix of chemicals they spray on their baits or some high-tech electronic doohickey that makes bass go nuts? Do they bury a dead cat in the... Read More
Editor's note: Brad Wiegmann is a Beaver Lake fishing guide and tournament angler reporting from Rogers, Ark., and the FLW Open Tournament Event on Beaver Lake. (photo courtesy FLW Outdoors.) Oklahoma angler and YUM pro staff member Jason Christie pitched and flipped his way to fourth place at the FLW Open... Read More