Lurenet Pro Staff
Filter by: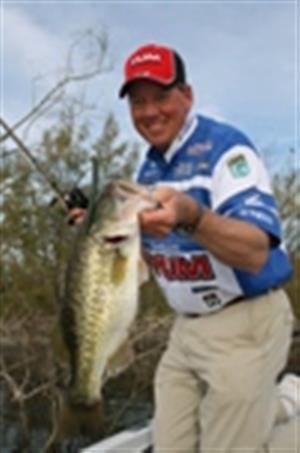 Alton Jones
B.A.S.S. Elite Pro Alton Jones earned the honor of being called one of the greatest bass anglers in the world with consistent top 20 finishes (five wins, 39 top 10 finishes, 67 top 20 finishes), not to mention a Bassmaster Classic victory in 2008. Jones is huge believer in the YUM Dinger and the jigs he won the Classic with, the Booyah A Jig and Pigskin Jig. He's a family man and a Christian whose other sponsors include Life Line and Legacy Outfitters, both Christian organizations dedicated to helping others.
Alton hails from Waco, Texas, and spends his time during the offseason…bass fishing for true giants at Falcon Lake. He lists his fishing strengths as flippin' and pitchin' soft plastics, but also is a tremendous sight-fisherman. His son, Alton Jr., is an up-and-coming tournament angler as well.
For more information, go to www.AltonJones.com.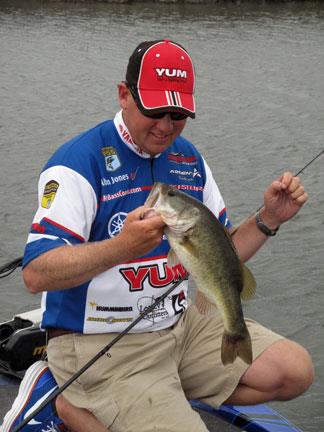 Waco BASS Elite Pro Alton Jones has felt the crushing excitement of winning the biggest bass tournament in the world, the Bassmaster Classic (2008), but says he never had a day like he did Tuesday, Oct. 12, during a trip he donated to raise funds for Legacy Outfitters. Legacy Outfitters... Read More
Professional bass angler and 2008 Bassmaster Classic winner Alton Jones is one of the most-consistent anglers on the tournament trail, currently sitting in third in the Angler of the Year race with only one tournament left in the Elite Series. To be successful on the trail, an angler must be... Read More